Several boats went to the rescue of the small aircraft as it began to drift in the river around 5:30pm on Friday.
Carter Craft, who was on a boat nearby, saw the plane come to a "dead stop" as it landed in the choppy waters.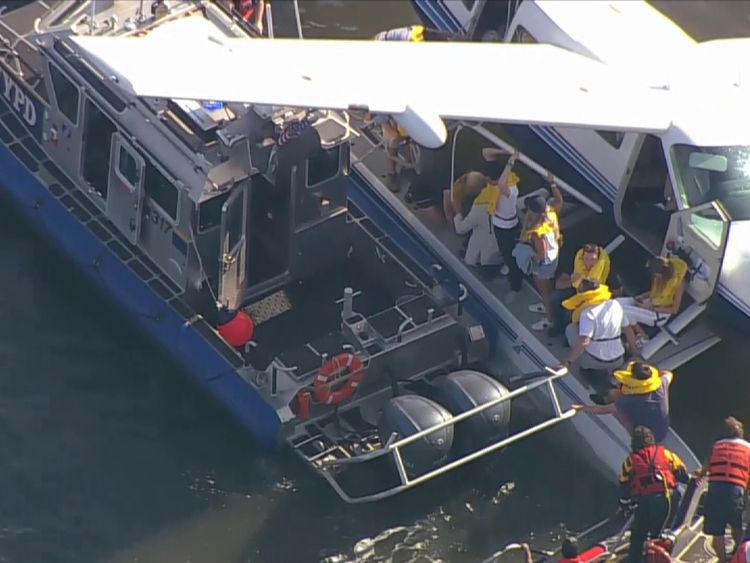 "I knew something was wrong when it was stalled there in the water," he said.
"I could see it was completely stopped and there were a lot of people out on the wing and one of the pontoons that didn't break off."
He rushed to the plane and found the passengers in good spirits.
"One guy said, 'Are you going to the Hamptons?' And I said, 'Not that far, sorry, but I can take you to 23rd Street'," Mr Craft said.
Among the passengers was TV producer Bill Lawrence, who created hit TV shows Scrubs and co-created Cougar Town and Spin City.
Lawrence shared a photo of himself next to the plane after the landing, writing: "Our sea plane.
Going to go drink tequila continuously. #Lucky".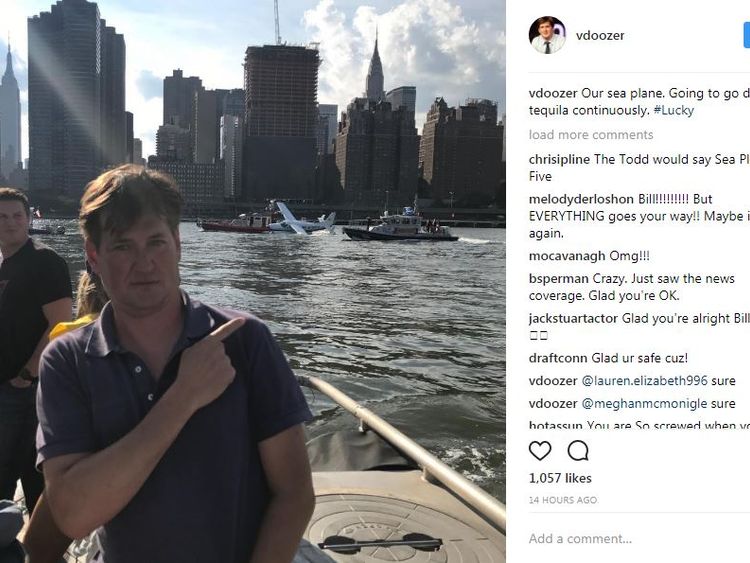 None of those on board required medical treatment.
Ephrain Diaz, who was fishing in the East River, saw the plane go down.
"When the propeller hit the water, you heard all the water splashing, all over the place," he said.
Michael Siegel, the executive vice president of Tailwind, the company which was operating the plane, said all the passengers and crew members were evacuated safely and the seaplane was towed to a nearby dock.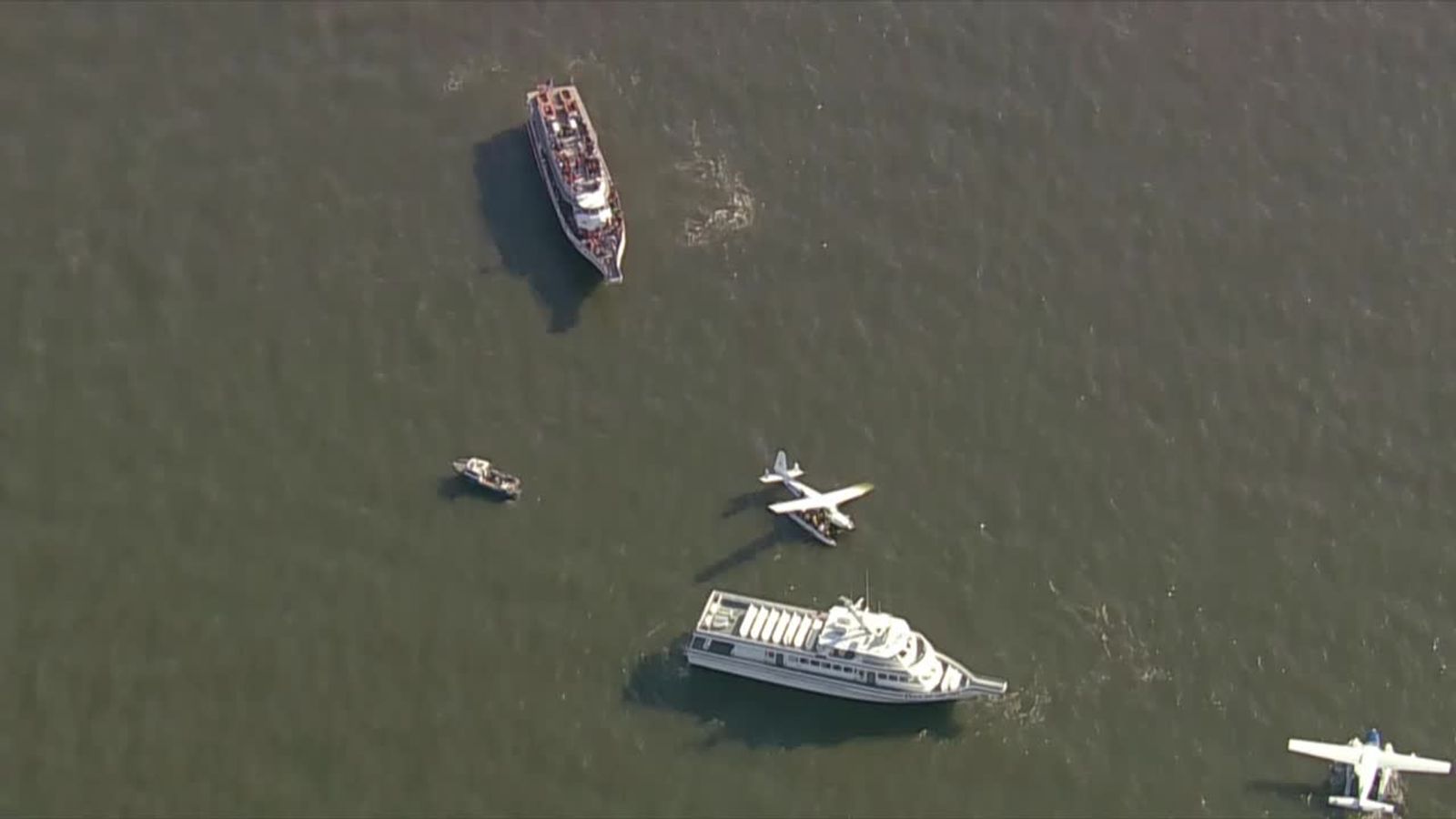 SKY News.