It is believed the buses involved were carrying residents evacuated from two pro-government villages in northern Syria when they were hit in Rashidin.
The Syrian Civil Defense - also known as the White Helmets - said its volunteers removed at least 100 bodies from the scene of the blast.
The UK-based Syrian Observatory for Human Rights said the blast was caused by a car bomb.
Thousands of people from areas including Foua, Kfraya, Madaya and Zabadani have been stuck in dozens of buses in two separate convoys on the edge of Aleppo city for more than 30 hours.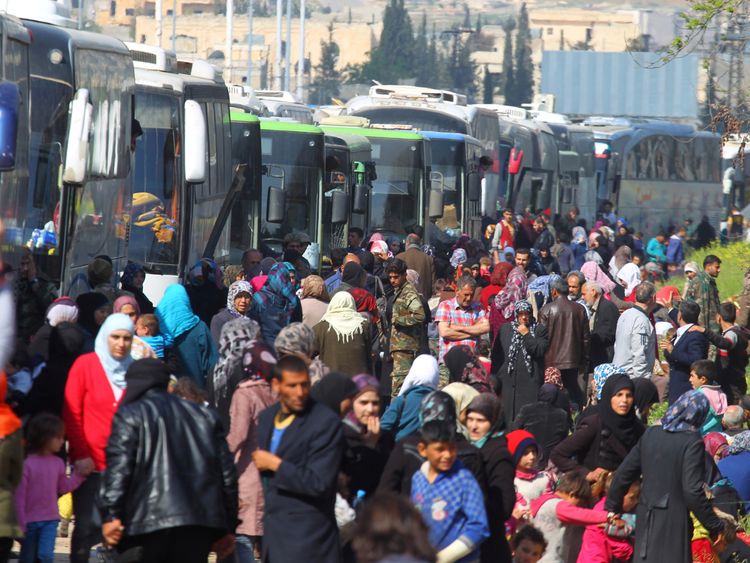 They are involved in a population transfer deal but have been stranded since the agreement stalled.
One of those stranded is Ahmed Afandar from Madaya who has described the situation as "disastrous".
He said: "The people are restless. All these thousands of people are stuck in less than half a kilometre.
"We are not moving forward or backward."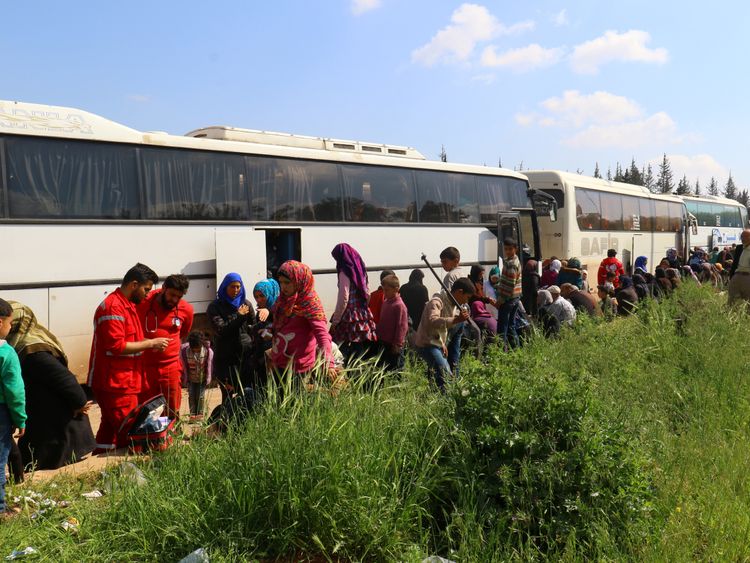 SKY News.