Cuatro de los djs que con su estilo único e independiente se
Han Hecho
un nombre en las pistas de baile del país
Boogaloop Club presenta una batalla sin precedentes, una fiesta en la que se enfrentarán cuatro de los djs que con su estilo único e independiente se han hecho un nombre en las pistas de baile del país.
En una esquina estarán:
Miss Champús, Isabel López, conocida como Miss Champús, así como su nombre lo indica, es un personaje musical 100% caleño que, al igual que la tradicional bebida vallecaucana, ofrece una mezcla de sabores sonoros y conceptos musicales que provienen de Cali, su ciudad natal.
Dj L.O.L.I.T.A, es una de las jóvenes promesas del Club Dj Urbano Alternativo, posee un estilo cargado de buenos beats, groove y sabor, con una selección de los mejores club bangers hits, de la música del Caribe, Usa y Europa.
Y en la otra esquina:
Dj Yabanko, Los sets de Yabanko combinan estilos como el moombah, los breaks, el house y drum and bass teniendo como centro el latino, funk y reggae, mezclándolos con world beats. saliéndose de las versiones originales para dar paso a noches llenas de mashups y remixes.
Dj Chiflamicas, fundador y director de La Folka Rumba Stravaganza, ha compartido escenario con Manu Chao, Emir Kusturica & The No Smoking Orchestra, Gogol Bordello, Balkan Beat Box, Buraka Som Sistema, entre muchos otros, sus sets eclécticos de música independiente del mundo se especializan en balkan beats, gypsy punk, cumbia y electro swing.
Invita: Boogaloop Club.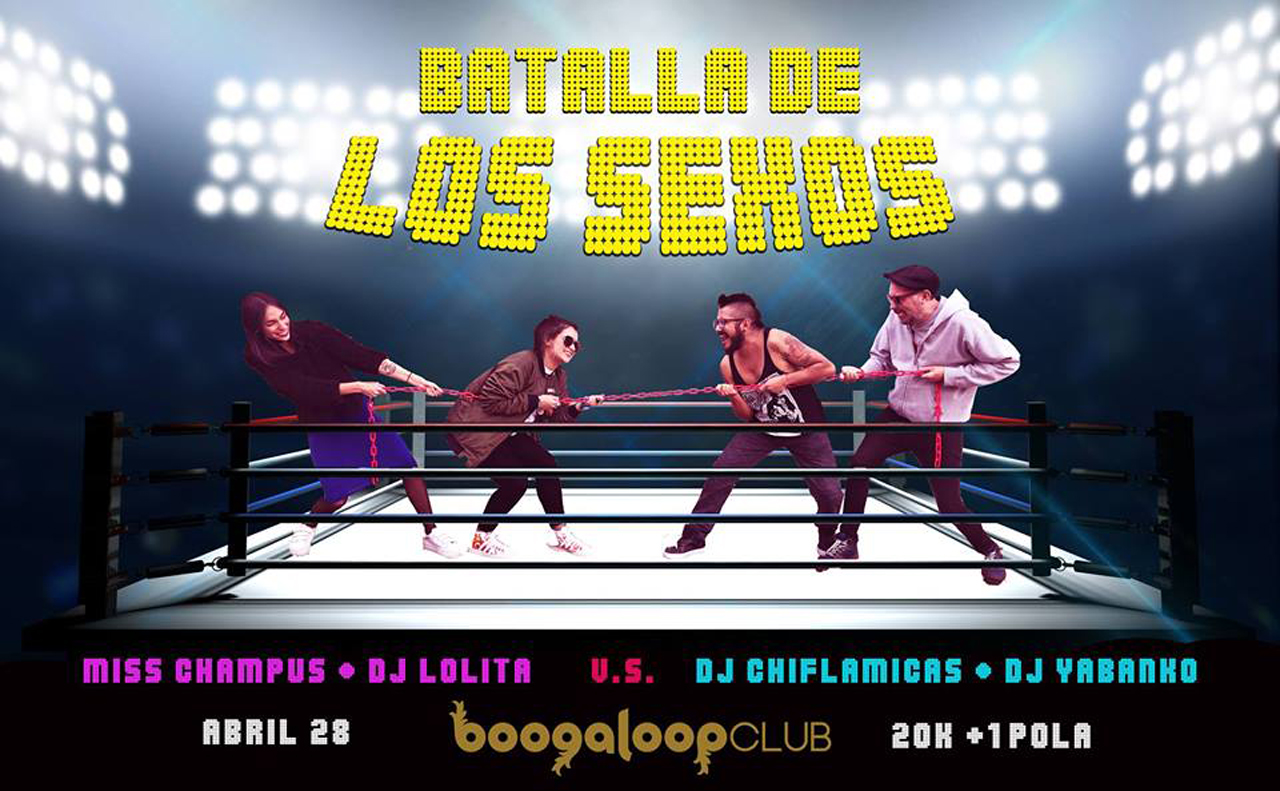 PARA CONOCER MÁS EVENTOS, VISITE LA AGENDA CARTEL.
¿CUÁNTO?:
$ 20.000 (incluye una cerveza)