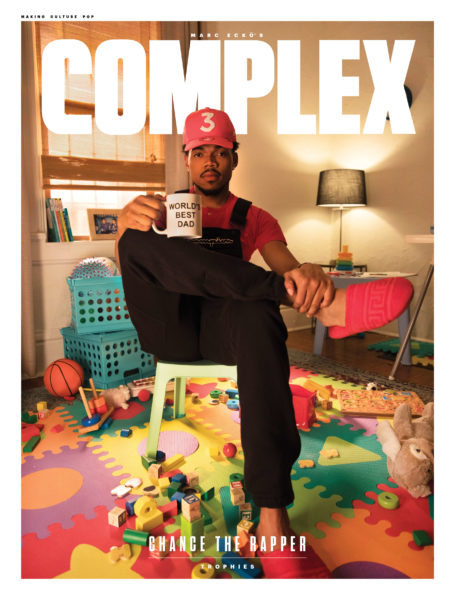 Chicago native, Chance The Rapper, covers Complex Magazine for the third time in four years. This time around, he sits with the platform and details life as a dad, experiencing new success, religion, and more. As the conversation shifts, Chance gets into talking about his debut album and its distinction from his previous mixtapes.
I think I might actually sell this album. That's, like, a big step in itself. I kind of hate the fact that I can't chart, really. I can chart, but the way they have the streaming shit set up is weak as fuck.

I think whatever this album is, it wouldn't be so centered. Acid Rap and 10 Day and Coloring Book was like a trilogy in itself. One aesthetic, one goal. Whatever my next thing is, it'll be a bit bigger. Like, maybe there'll be some type of visual component to it. Like it'll be a movie, or it'll be a play, or some type of tour. But something a little bit different than Acid Rap and 10 Day and Coloring Book.
– Chance The Rapper, Complex Magazine (2017)
Chance points out that this info is not set in stone for the album's release, just ideas. Watch the full interview below, done for Complex's first digital issue:
The post Chance The Rapper Details Ideas for Debut Album appeared first on Def Pen.