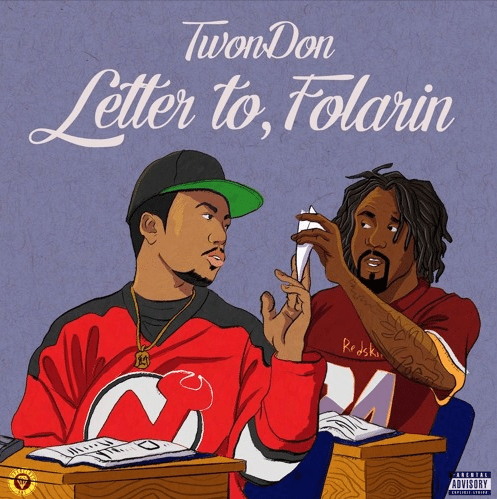 As a person who is a fan of Music we have those artist who we idolize, mirror our beliefs based on their music or simply are obsessed with (get checked out if that's the case). When it comes to artist, they all have been influenced by those who came before them or are trying to get their attention for whatever reason that is.
New Jersey's own Twondon looks to have the latter on his mind with his new record 'Letter to, Folarin'. Folarin just so happens to be Wale, just incase you didn't know.
In an attempt of giving your idols the flowers while they can still smell them, TwonDon is focused on trying to strike a nerve in Wale with aspirations of getting a reaction. Diving into the struggles he is currently going through Twon touches on the similarities, down and outs as well as with providing more than enough proof that he is capable of bringing a lot to the table.
Not slowing down with his lyrical prowess, 'Letter to, Folarin' is definitely a record worth checking out on numerous occasions. Here's to hoping Wale comes across this, check it out below..
The post New Music: TwonDon – 'Letter To, Folarin' (Wale) appeared first on Def Pen.