By Author Denise Turney
Start of a new year brings in a harvest of hope, trust, big dreams and amazing expectations. New year has a rare quality, a unique feel that's hard to ignore. If you're serious about advancing in 2020, why not Finish 2019 strong? Below are reasons not to take your foot off the accelerator just because 2019 is winding down. After all, the way that you finish 2019 may have more impact on how your 2020 goes than you'd imagine.
Strong 2019 Year End Lift
Sure, it's tempting to trick yourself into thinking that it's too late to get real results in 2019. Makes sense. The year really is almost over. But, you could use the next several weeks to finalize plans for a new book, business venture, relationship change, home renovation, financial shift, childcare options, healthy lifestyle, marketing strategy and more.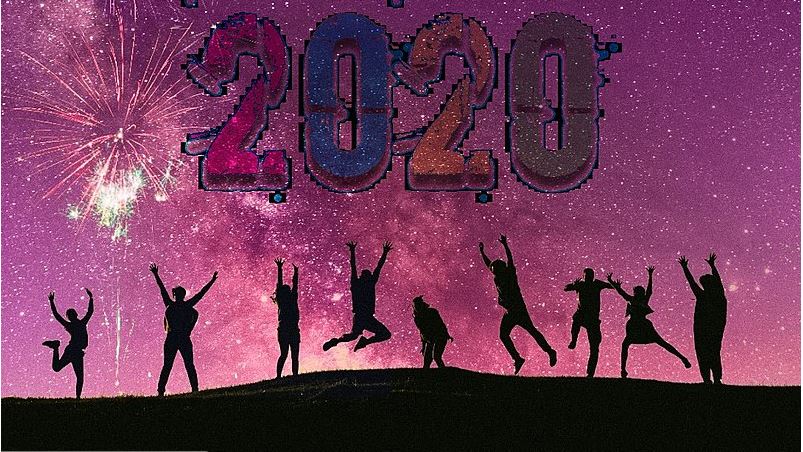 Wikimedia Commons – Picture by
naziruddin (https://www.statuswire.in/2019/11/happy-new-year-images.html)
As it regards marketing, you could try a new audio, visual or print content marketing strategy, the type of content marketing strategy that could grow your sales throughout 2020. Looking for growth ideas? Check out these 2019 year end marketing actions that you could take that may yield benefits throughout the new year.
Identify three to five experienced freelance writers who you will assign 2020 content marketing responsibilities to
Connect with these freelance writers before 2019 closes out
Settle on content marketing rates
Build on your pool of copywriters
Incorporate the strength of these copywriters into your prospecting communications
Contact three dozen (or more) prospects before December 31, 2019
That's just one area where you can finish 2019 strong. And, you won't have to work long hours to complete each of the above options. Simply, create a daily schedule.
Easy Ways to Finish 2019 Strong
Add three actions to each week. You'd complete each action listed above by the end of the year. As an entrepreneur looking to grow her business, you'd be setting yourself up for a good start to 2020. This is for content marketing. But, what about a lifestyle change?
For example, what if you want to get your wellness numbers within a healthy range? Consider not eating and drinking whatever you want over the next several weeks. Instead, start to change your beliefs around food, comfort, excitement and energy now.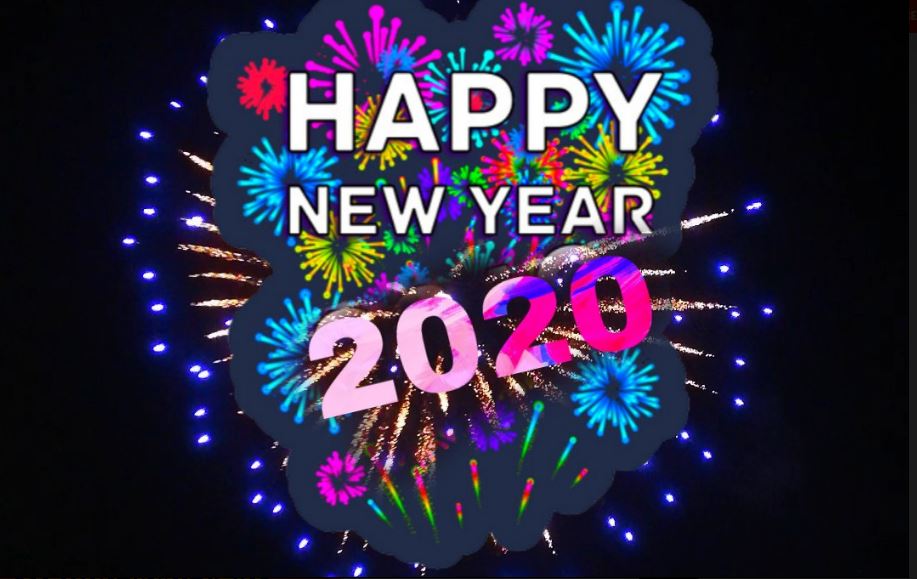 Wikimedia Commons – Picture by naziruddin (https://www.statuswire.in/2019/11/happy-new-year-images.html)
In fact, with holiday food temptations, now may be one of the best times to start creating deep healthy lifestyle roots. Doable ways to finish 2019 strong as it regards healthy eating, exercise, rest and healthy relationships (a huge part of any healthy lifestyle) include:
Eliminate poor relationship habits like gossiping, back biting and manipulation. If you start or engage in gossip, back biting and manipulation, stop. If you're a listener, let folks know that you're no longer participating in these unhealthy habits.
Drink plenty of fresh water every day (This one should be easy. Avoid talking yourself out of doing what's good or better for you.)
Exercise in the morning, midday or evening (whichever time fits into your schedule best)
Get your BMI, blood sugar, blood pressure and cholesterol levels tested
Take one unhealthy food or beverage item out of your diet
Replace an unhealthy food or beverage item with a strong, healthy food or beverage item (e.g. fresh, leafy spinach, broccoli)
Step away from your desk at least three times a day. For example, you could step away from your desk after breakfast, for lunch and an hour before you head home.
Park away from stores and offices when you know you'll exit the buildings while it's still daylight.
Walk stairs that are in safe locations at least once a day instead of taking an elevator
Lift weights three days a week. You could start by lifting dumb bells for the remainder of 2019.
Stretch at morning and at night before retiring to bed. Strengthen your balance and flexibility.
Also, finish 2019 strong by getting sufficient sleep. You could do this by turning off your TV before you go to bed. If you're in the habit of sleeping with the TV on, consider turning your TV off the first time that you wake in the middle of the night.
More Ways to Finish 2019 Strong
Even more, you could use a lava lamp or other meditation tool to relax an hour before you head for bed. Other ways to unwind before bed include writing in a journal, counting blessings or reading a good book while you relax on the sofa.
Key is to break actions into doable steps. Another key, is to get started now. Don't let the word "now" scare you. After all, you could always just let 2019 wind down, shift into the gear of pulling back and cross your fingers and hope for magic to occur in 2020.
Then again, if improvements don't just happen out-of-the-blue, it may be best to finish 2019 strong. Start the actions that will help to set you up for a winning 2020.
The post Hey You, Finish 2019 Strong appeared first on .