The hype around Avenger: Endgame is not going to die anytime soon. In fact, we are thinking, that the movie will break all the records for far created in the name of cinema worldwide. The original Avengers, that is Chris Evan, Chris Hemsworth, Robert Downey Jr, Scarlett Johansson, Mark Ruffalo and Jeremy Renner recently attended the Tcl Chinese Theatre in Hollywood for the promotions. And that's not it. They were asked to cement their hands there. For all those who are uninitiated, cementing or imprinting of hands and feet is one of the highest privileges. And as we are speaking the ceremony is taking place.
The team along with Marvel Studios President, Kevin Feige imprinted their hands in presence of media and fans. Robert Downey Jr will be cementing his hands for the second time, the first being in 2009. Other casts of the Avengers whose hand imprints can be found at the theatre include Anthony Hopkins, Michael Douglas, Samuel L. Jackson and Mickey Rourke. are Here are some of the grabs from the event...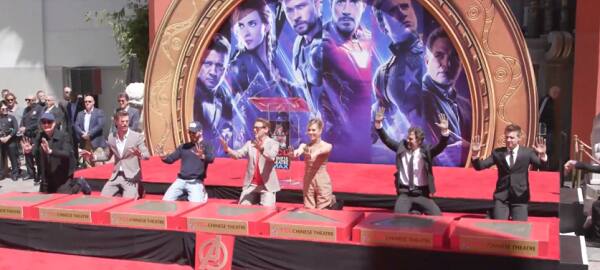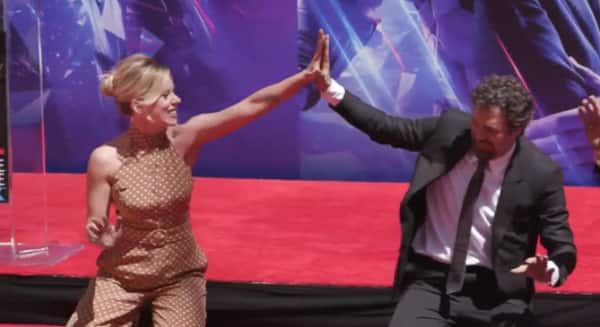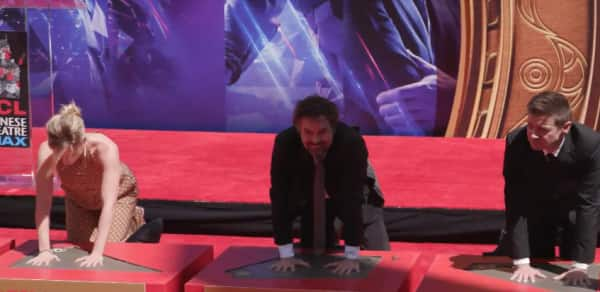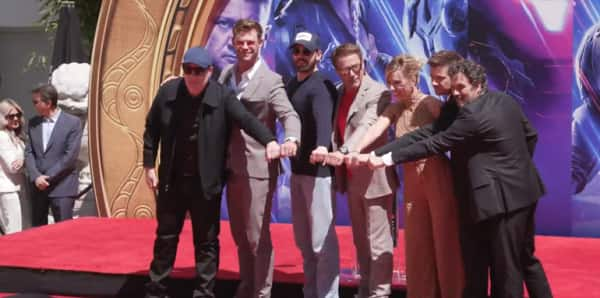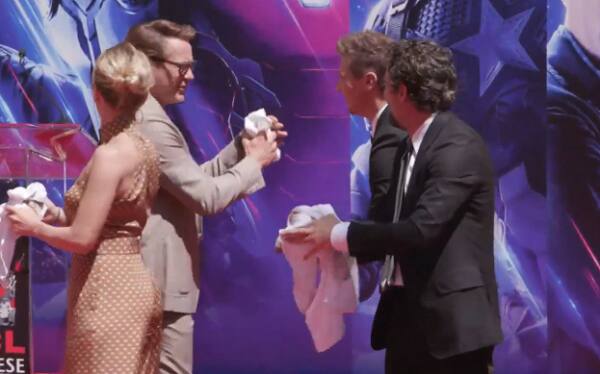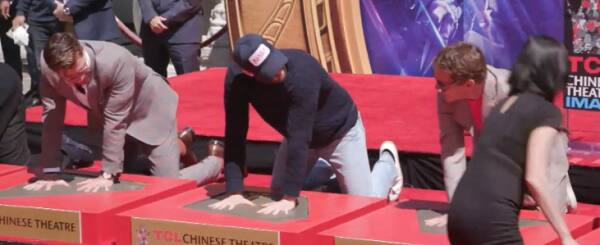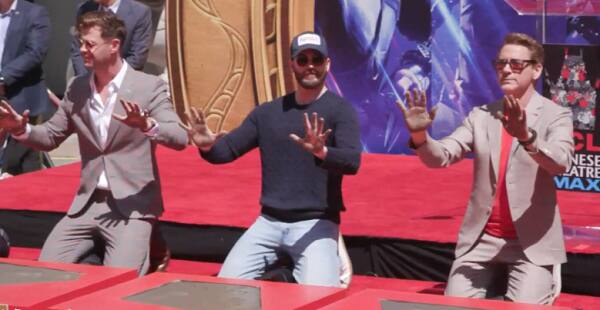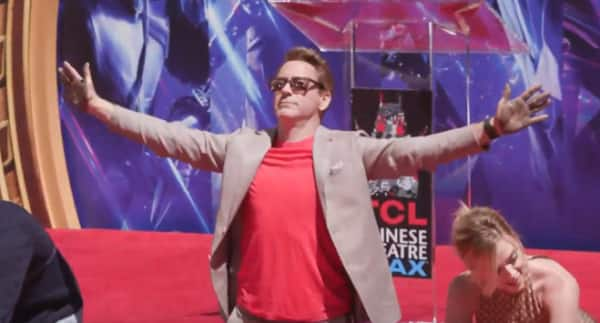 The fandoms are refusing to die down and the buzz surrounding the movie has reached its peak. Just a few hours ago, we told you that fans in Delhi have paid a big amount to watch the Film in the theatres, which is Rs 2400. While the fanatics in Delhi have invested Rs 2400 for the ticket, the costliest ticket in Mumbai was for Rs 1765 at Inox Insignia.
Adding to this is the permission to screen the film 24x7 at the theatres. The permission, however, is given only for Avengers: Endgame. We are now sitting down to chalk the programming for these post-midnight shows. However, as of now, we are planning to have these shows only in A-tier cities and especially in IMAX and 4DX versions, a source told Bollywood Hungama.
This is the final chapter in the Avengers universe with 21 films backing it up. The trailers of the movie saw Tony Stark adrift in space with no food or water. He sends a message to Pepper Potts as his oxygen supply starts to dwindle. Meanwhile, the remaining Avengers, that is Thor, Black Widow, Captain America and Bruce Banner -- must figure out a way to bring back their vanquished allies for an epic showdown with Thanos, the evil demigod who decimated the planet and the universe. and Apart from the original Avengers, the film also stars Benedict Cumberbatch, Don Cheadle, Tom Holland, Chadwick Boseman, Paul Bettany, Elizabeth Olsen, Anthony Mackie, Stan Lee, Tom Hiddleston, Wong, Klementieff, Gillan, Bautista, Zoe Saldana, Bradley Cooper, Gywenth Paltrow, Josh Brolin, Chris Pratt and Paul Wright in prominent roles.
We have booked the tickets, have you? For more scoops stay tuned to Bollywoodlife...