Dilip Kumar, Bolllywood's megastar, is recovering his health at his home, after being discharged from Lilavati Hospital four weeks back. The legendary actor, as per the medical reports, had high potassium and creatinine levels, raising serious health concerns. There was also a fear that he may have to be put on dialysis. However, his speedy recovery was reaffirming and he returned home soon after. Priyanka Chopra who has returned to the bay after a long time, last week, finally cleared her schedule to make sure she met Dilip.
Priyanka, along with her mother Madhu Chopra, dropped by Dilip's residence and spent the entire evening with the actor and his family. The pics of the emotional meet up were shared on Dilip's official Twitter account, by Faisal Farooqi, a close friend of Dilip's family. She was also clicked by the paparazzi as she left the area. We are so happy to learn that Dilip is doing better now. And it is sweet of Priyanka to meet with the actor; she certainly knows to respect her seniors.
Check out the pictures of Priyanka visiting Dilip here:
[email protected] spent the evening with Saab and Saira Baji. Saab's health much better. -FF pic.twitter.com/T9N5vDYp5I

— Dilip Kumar (@TheDilipKumar) September 4, 2017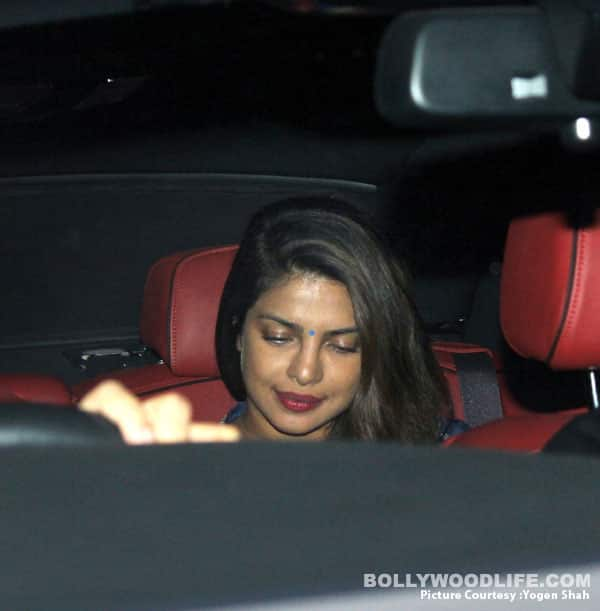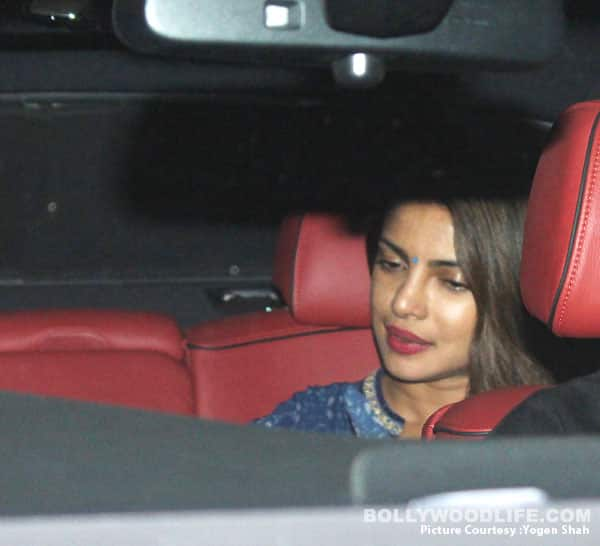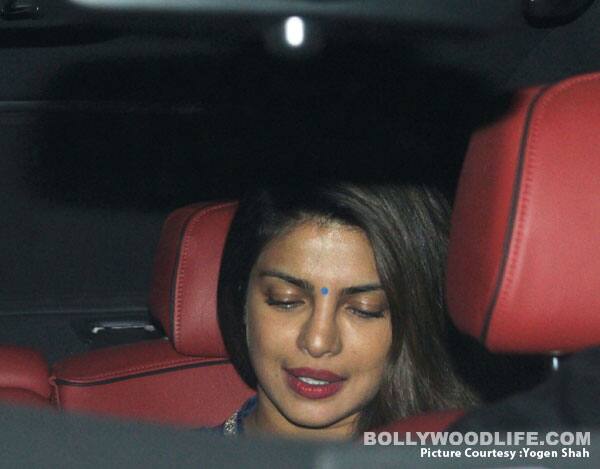 Saira had recently stated "I just want God to make Dilip Saab completely fit again. I wish he'd get well, and he should always get the love that he's getting right now. That's my only wish for this year."
Shah Rukh Khan is one of the B-Town celebs who had paid a visit to the ailing superstar, earlier. Saira on behalf of Dilip wrote on Twitter "Sahab's mooh-bola beta-"son" @iamsrk visited Sahab today. Sharing some photos of the evening." and "@iamsrk visited Sahab this evening. Sahab's doing much better since return from the hospital. Shukar Allah." while sharing the emotional pics of the two actors. SRK's daughter Suhana had also accompanied him.
[email protected] spent the evening with Saab and Saira Baji. Saab's health much better. -FF pic.twitter.com/T9N5vDYp5I

— Dilip Kumar (@TheDilipKumar) September 4, 2017