For all movie lovers, Rohini Hattangadi is an iconic actress. From Arth to Saaransh to ChaalBaaz to Munna Bhai MBBS, the actress has always delivered stellar performances and entertained us. And while she is one of the most versatile actresses, who has taken on many challenging roles, her antagonist act in ChaalBaaz was one of her best ever. Rohini is now returning as a baddie in Amitabh Bachchan's Sarkar 3 and we are super excited to see her play a villain once again. ALSO READ – Sarkar 3 trailer: This marks the return of the 'Angry Old Man' persona of Amitabh Bachchan
In the movie, we will see Rohini play the role of Rukku Bai, a lady whose political career has been destroyed by Sarkar. She smokes beedis, has beer and her look is something you have surely never seen before. In fact, director Ram Gopal Varma also mentioned how Rohini Hattangadi's character in Sarkar 3 will be the complete opposite of her character of Kasturba Gandhi from the Oscar-winning movie – Gandhi (1982). Check out her pictures as Rukku Bai in Sarkar 3: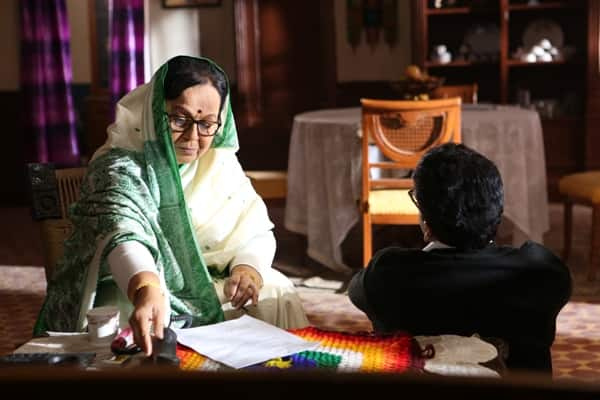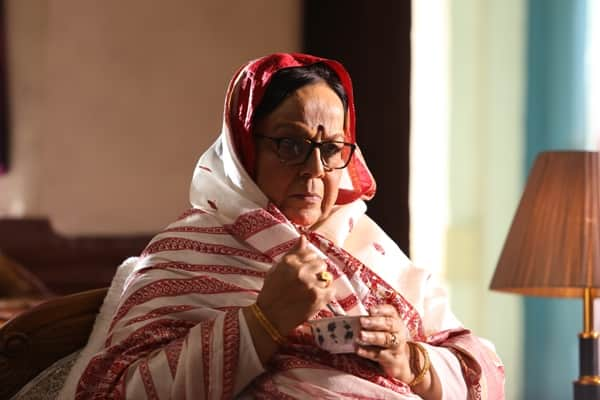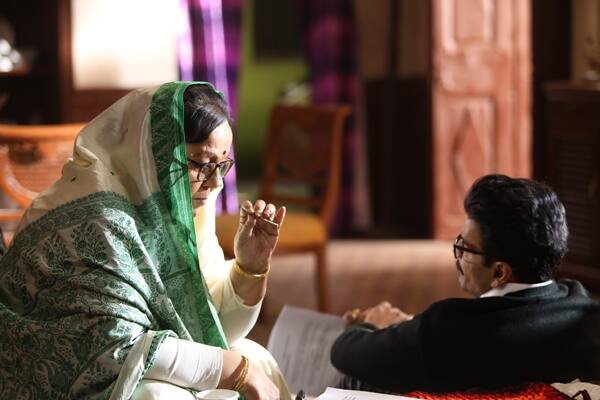 For those of you who don't know, Sarkar 3 is the third part of the Sarkar franchise. The first movie hit the screens in 2005 and received a lot of critical appreciation for its gripping story. Amitabh Bachchan aka Subhash Nagre plays the patriarch of the city in this political drama. The first film's success was followed by an even better second installment – Sarkar Raj in 2008. And now, after more than eight years, the franchise is back with Amitabh Bachchan in an even more furious avatar. The story looks interesting and after looking at the trailer, we expect a lot of twists and turns. Surely it will be an entertaining one to watch when it releases on April 7. How excited are you to see Sarkar 3? Share with us your thoughts in the comments section below!