On Saturday April 18th, The Goddess Night Lifestyle, a brand dedicated to nurturing holistic living, celebrated its "I AM HEALED" event in West Babylon, New York at the beautiful Yoga Darshana Center.
Hosted by The Godess Night Lifestyle's Founder and Chief Executive Officer Kim Morris, the event was attended by nearly 100 guests from all over the tri-state area looking to commune together in a sacred space. Each guest received a Personal Reiki Healing Session, Intuitive/Oracle/Tarot/Goddess Reading, Massage and Aromatherapy and access to an Open Oxygen Bar.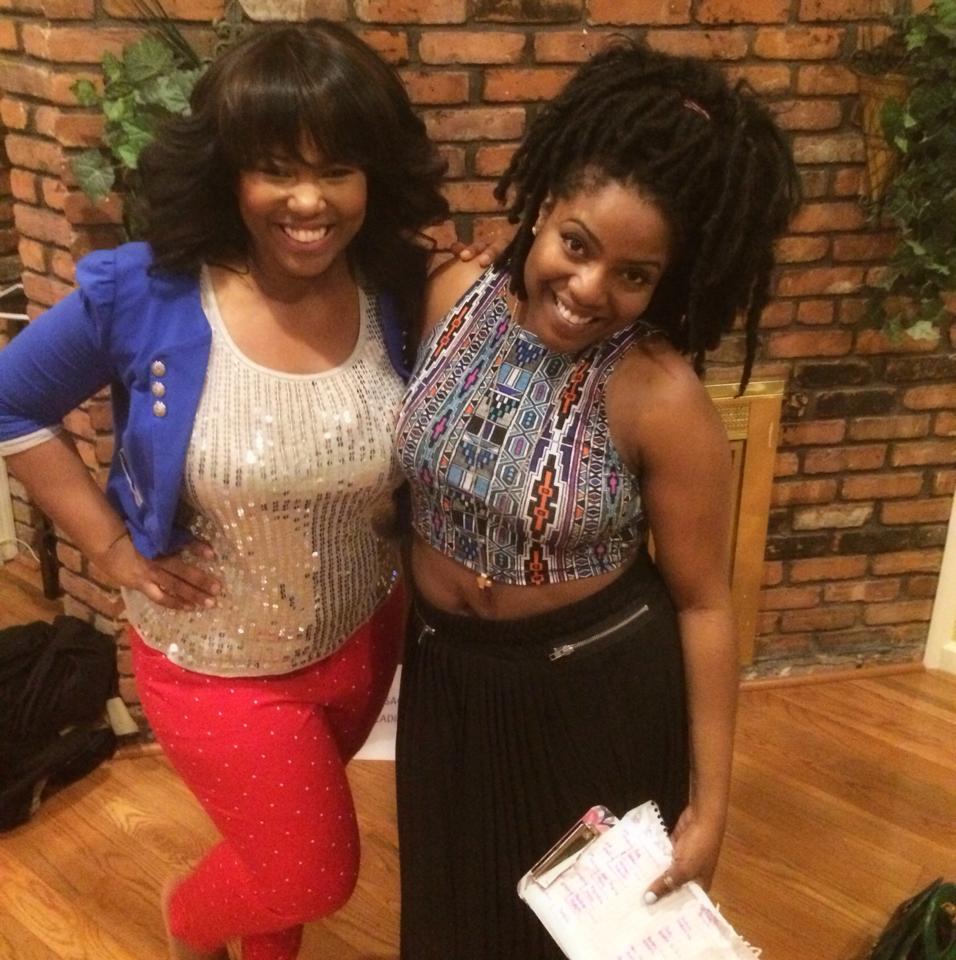 Me with the Founder and CEO of The Goddess Night Lifestyle, Kim Morris
After guests had time to mix and mingle the event kicked off with a beautiful Mindfulness & Singing Crystal Bowls Meditation led by Catherine Russo Epstein. Let me tell you that the energy was simply DIVINE and a true highlight of the evening.
Immediately following the healing singing bowl meditation people were invited to enjoy an assortment of Raw and Vegan dishes provided by Organic Corner and Wholesome At Heart. Seriously, the food was incredible. Every dish I tried was like an explosion of deliciousness in my mouth and they were all RAW! Personally my favorite was the Raw Lasagna by Organic Corner (seriously, I couldn't stop eating it! SO GOOD and there was NO PASTA in it) and this AMAZING deconstructed raw banana cream pie that could give a banana pudding a run for its money. It was the BOMB.com and was created by Wholesome At Heart. The food was DIVINE and I encourage everyone to check them out and not just take my word for it. Organic Coffee and Tea was provided by the beautiful Haydee-Lee Toro. Best coffee I ever had and again, I'm not just saying it because she's so cool. The Oregano Coffee was so so tasty so if anyone wants to give me a present, here is a hint.

There were so many amazing vendors and healers there but the most magical experience I had was with Susan Gelbman, an energy healing massage therapist. She worked only with the feet and I felt like I was transported to another planet. It was the most BEAUTIFUL massage I have ever received. Her hands were so healing – pure magic. There are no words to really explain WHY it was so special to me, except for that she is truly gifted and has a healing touch. I am still buzzing from wherever her hands took me.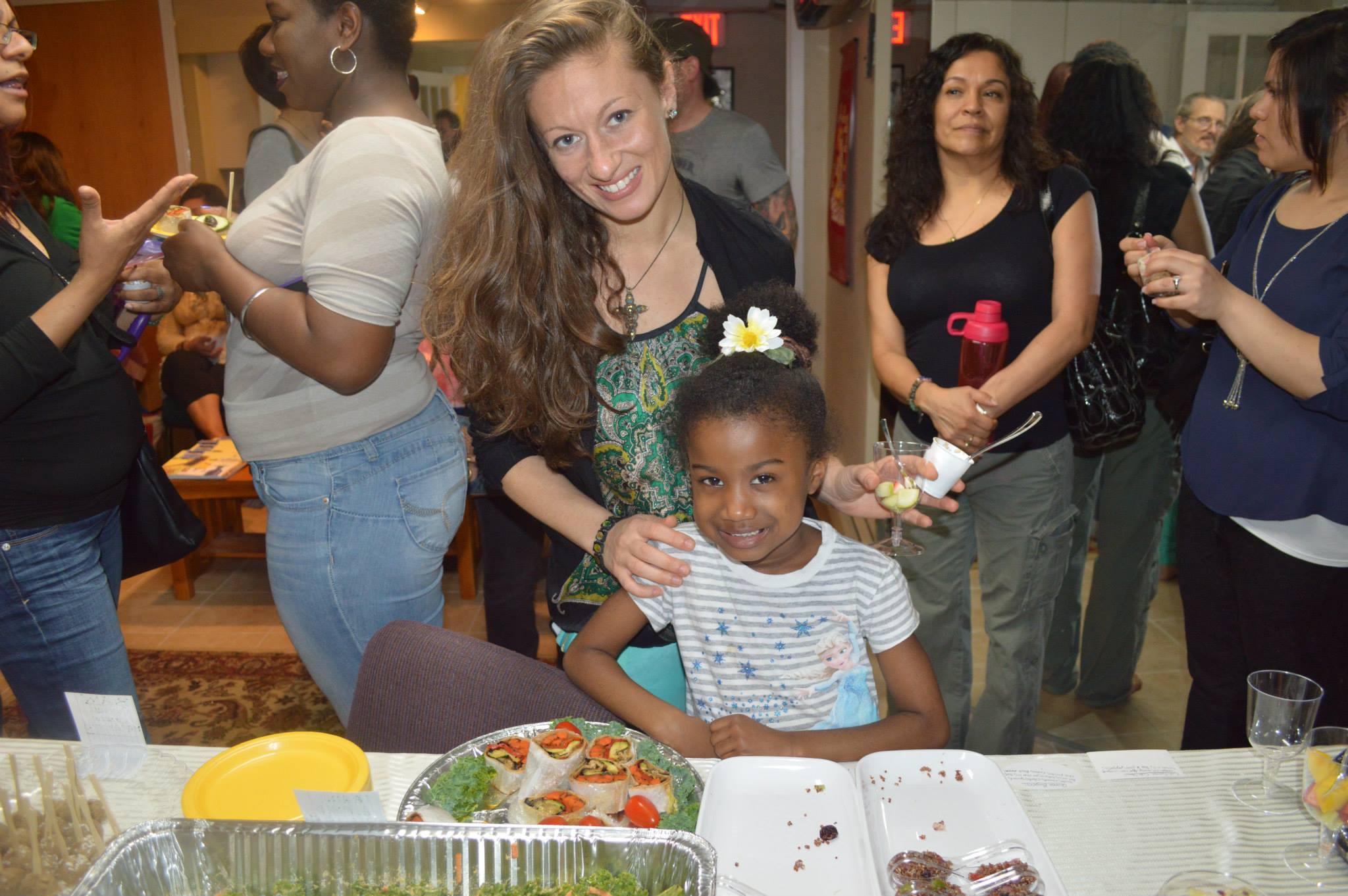 Baby goddess in training enjoying the festivities.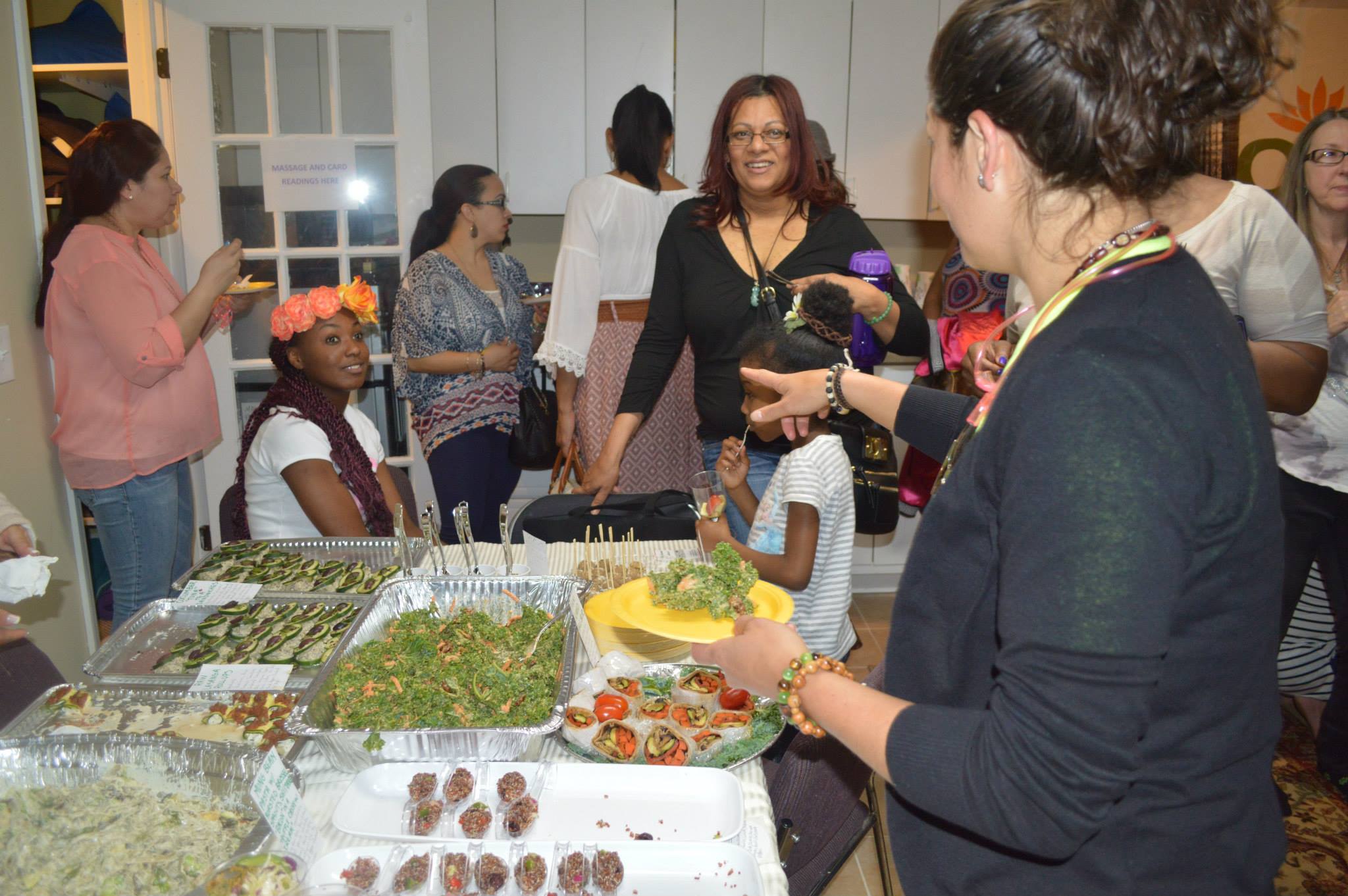 Wonderful conversation around the food provided by Organic Corner & Wholesome at Heart.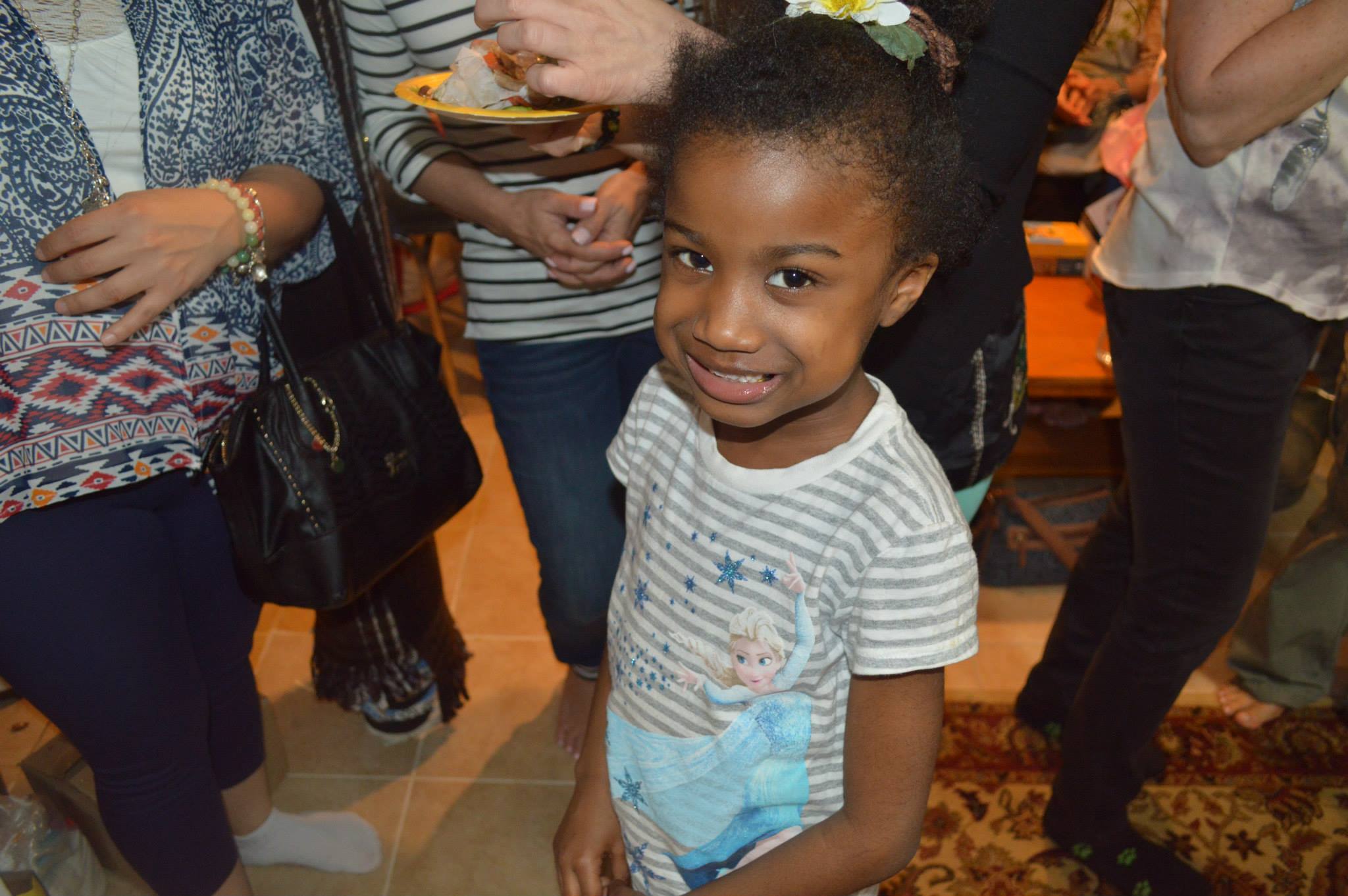 I couldn't stop following this little one around. So adorable.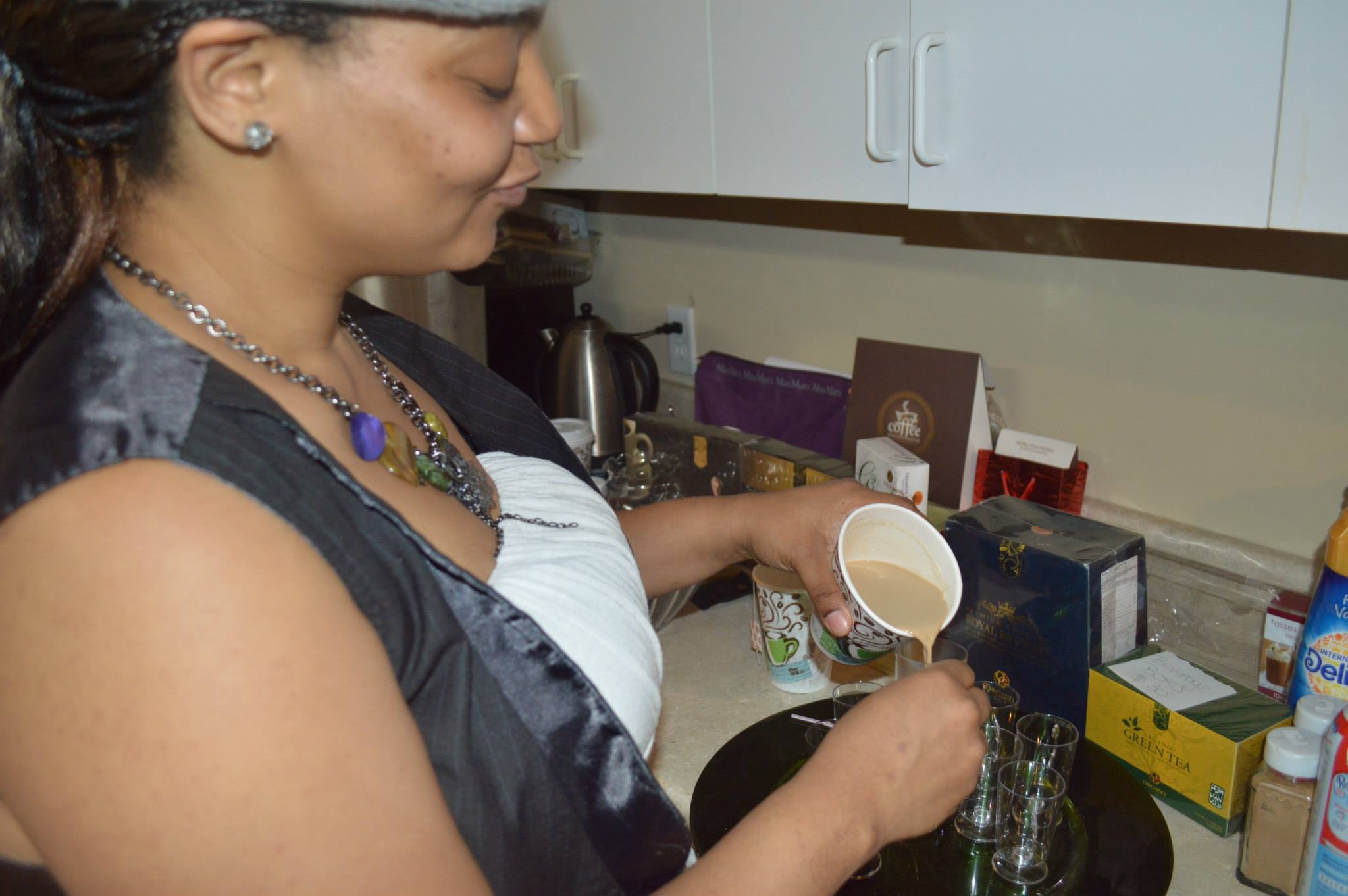 Haydee-Lee hooking us up with some organic tea and coffee.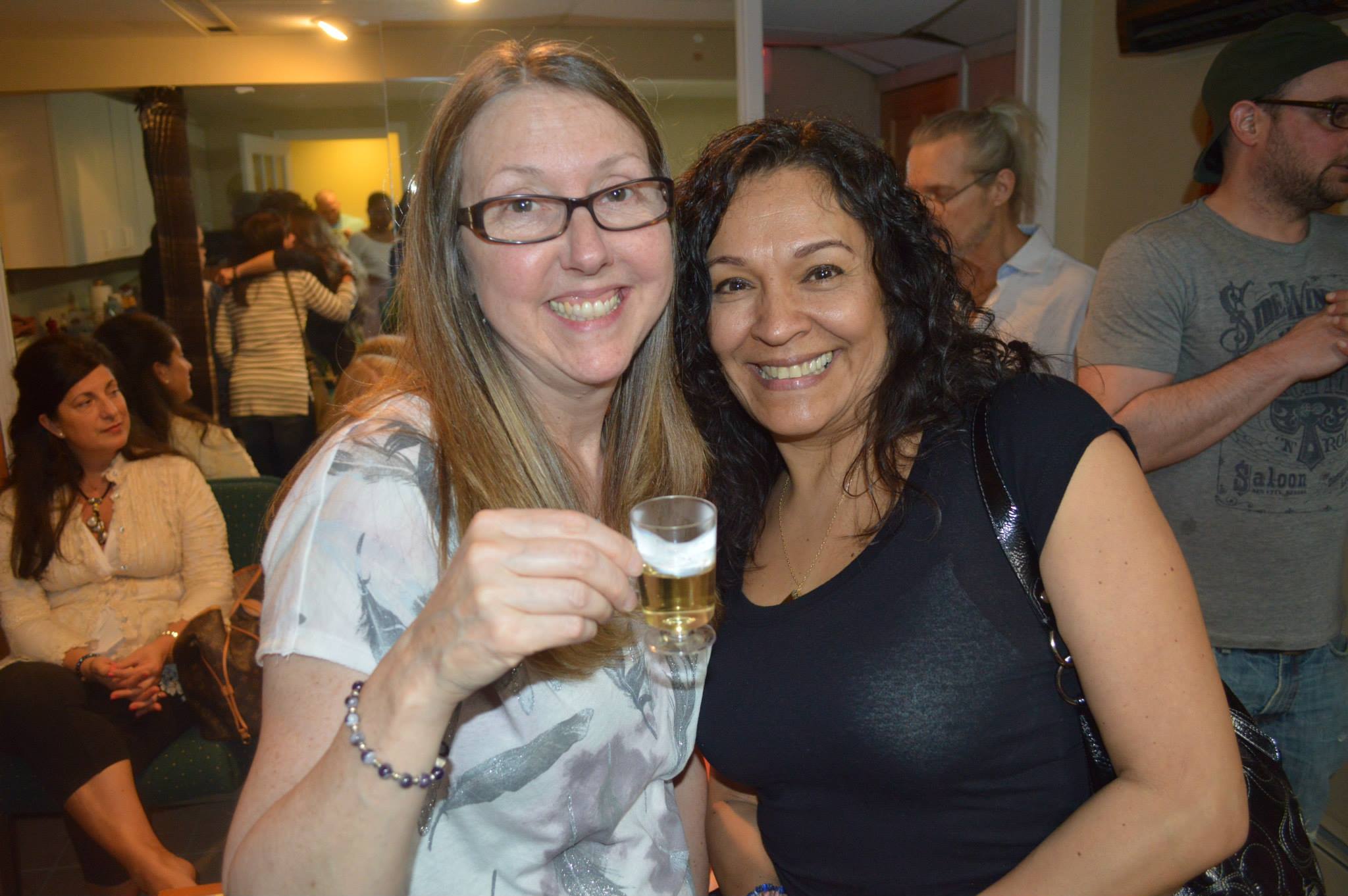 Happy goddesses getting turned up on organic tea provided by Haydee-Lee.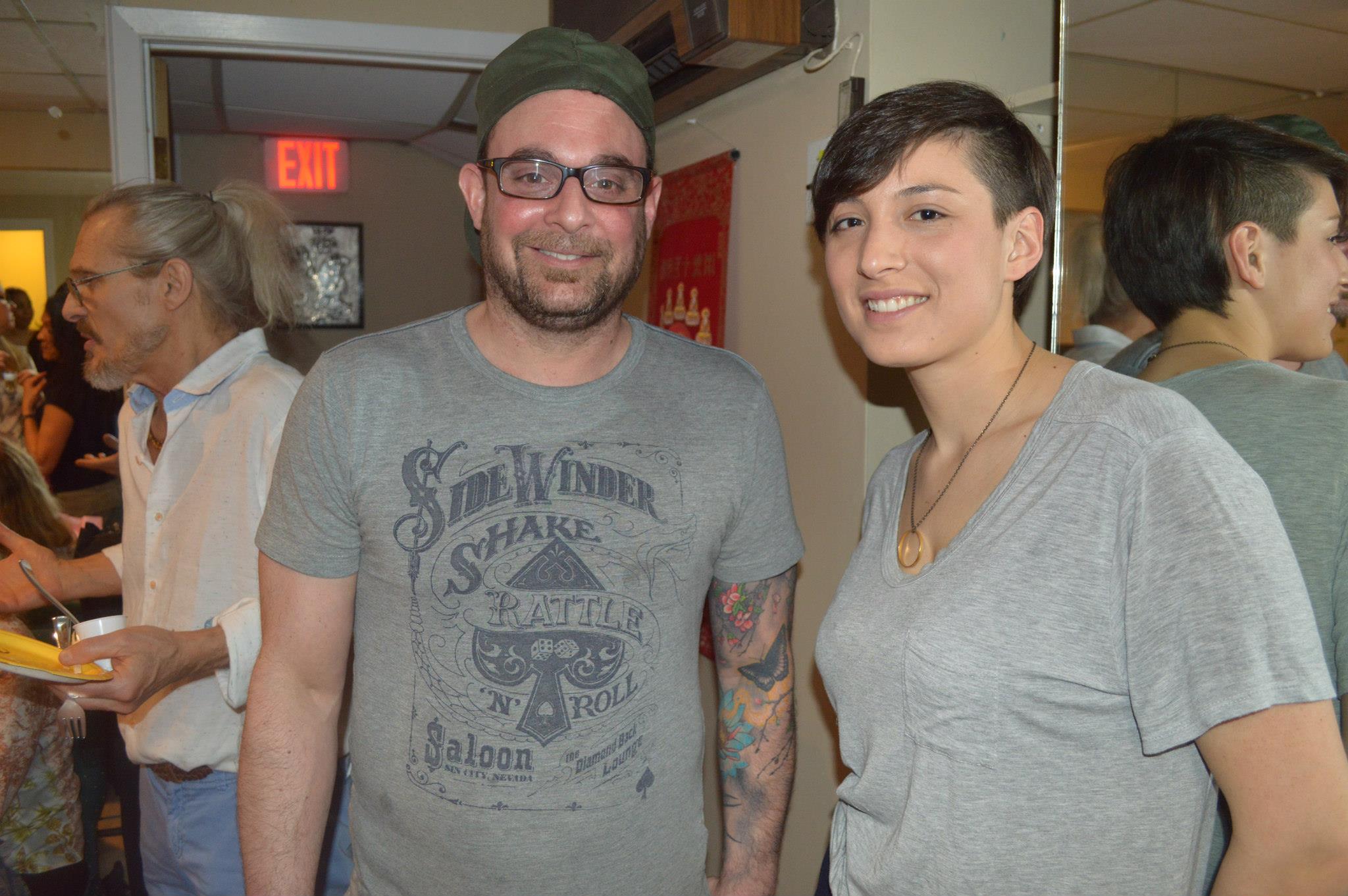 The chefs of Organic Corner and Wholesome At Heart! Loved, loved, loved everything.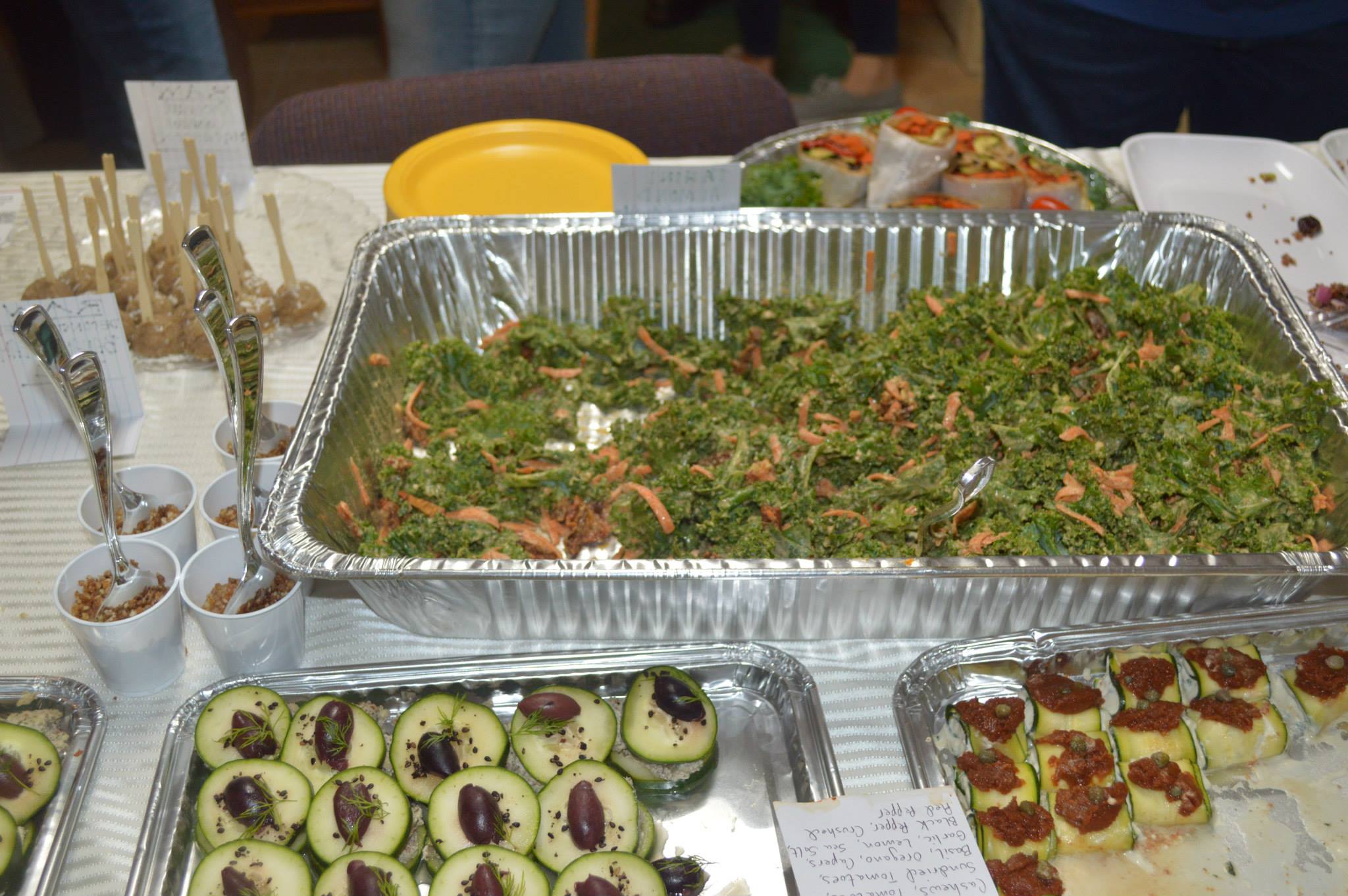 Food that is yummy for the tummy.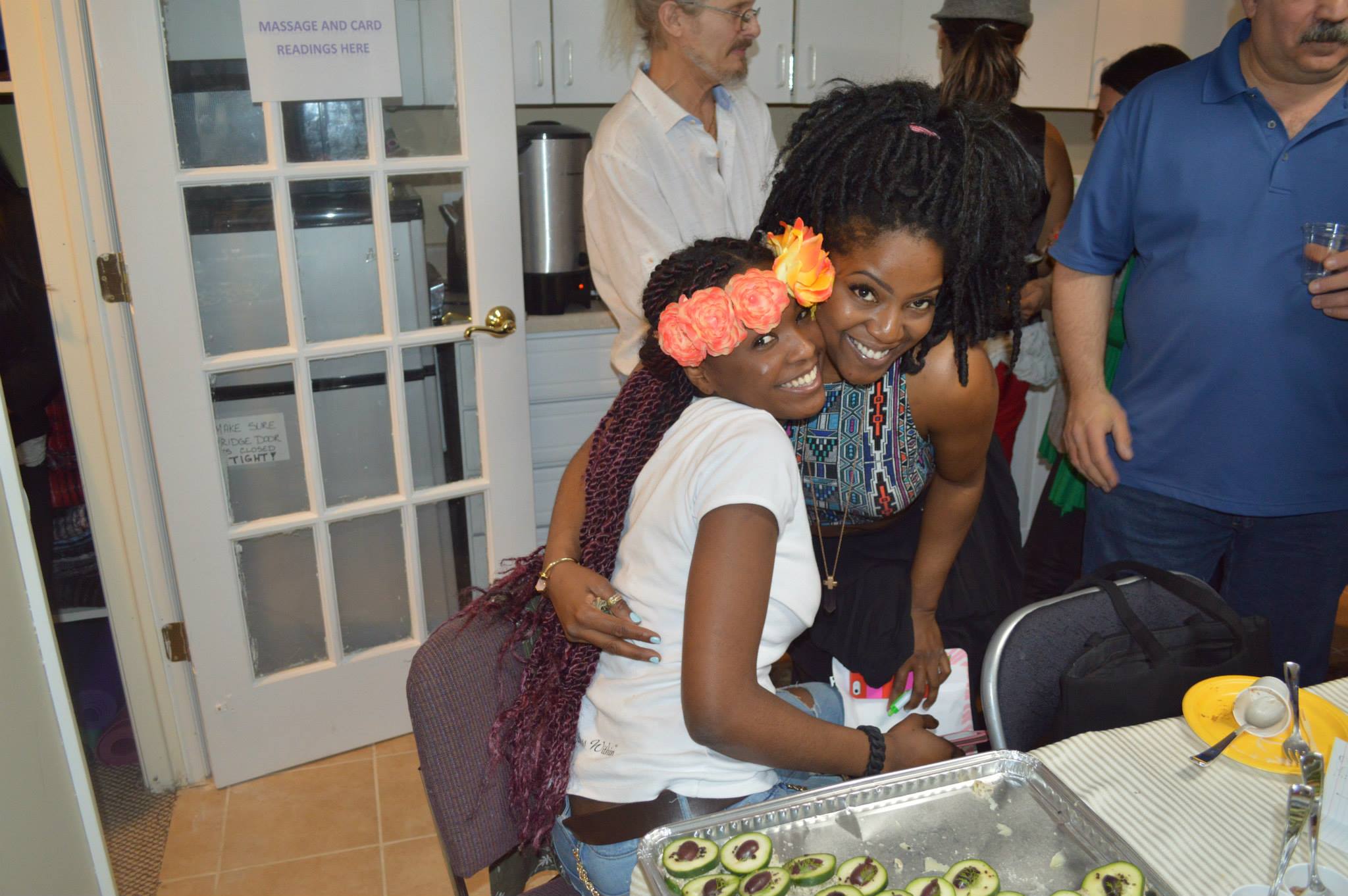 Kim Morris and her god-daughter loving on each other.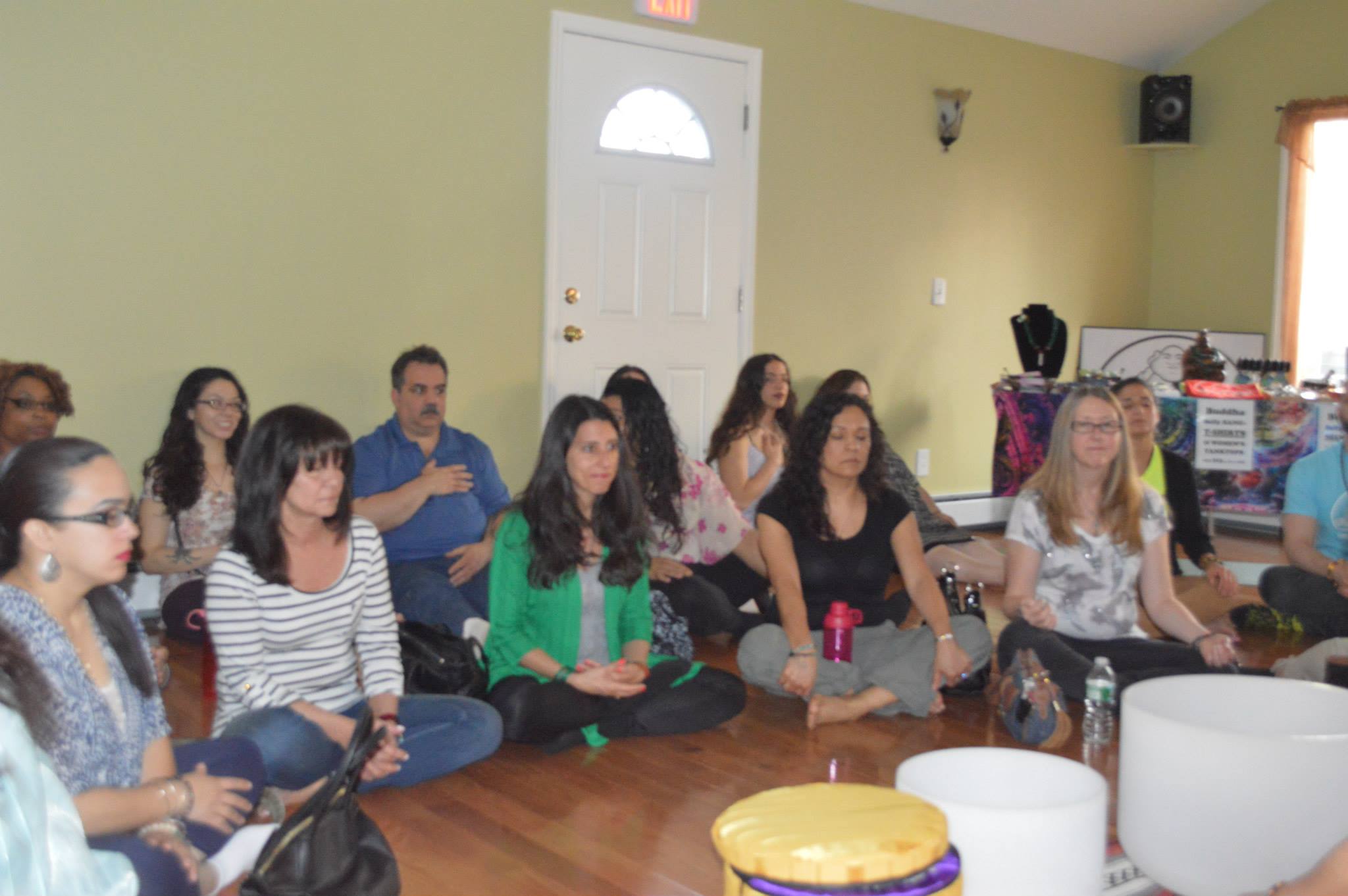 Healing Singing Bowl Group Meditation.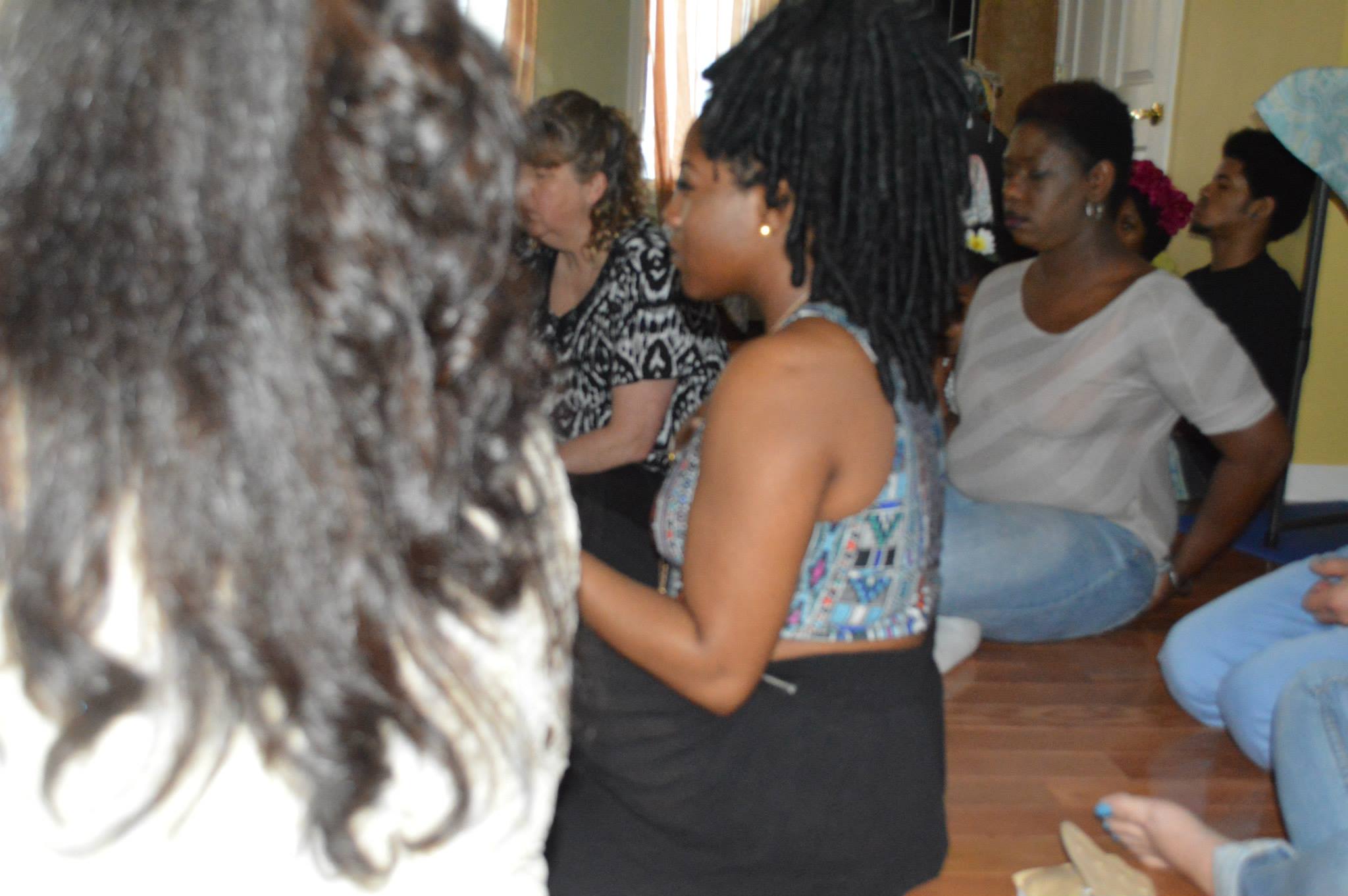 Kim Morris enjoying the group meditation.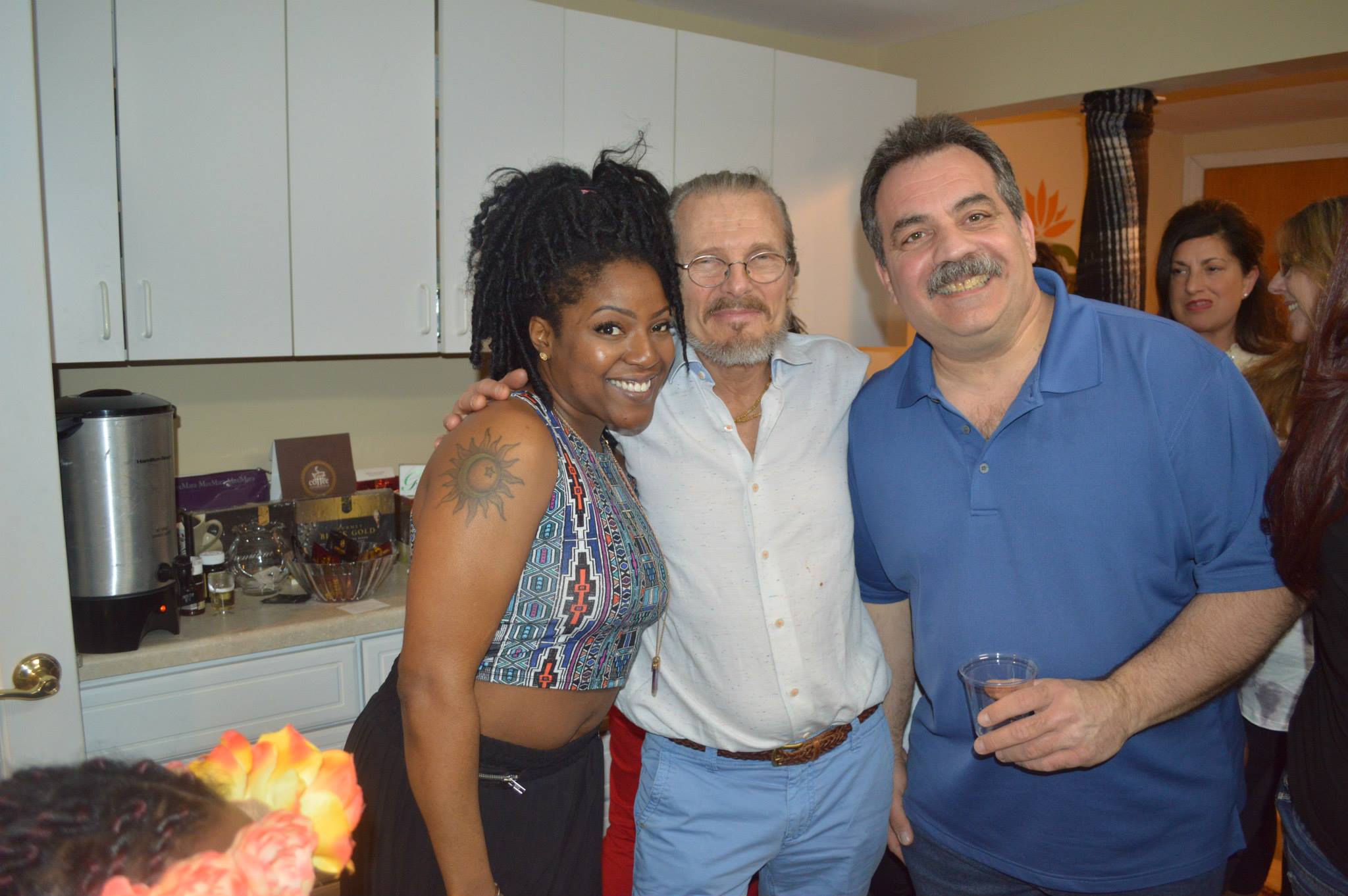 Some kings supporting their queens at The Goddess Night Lifestyle event.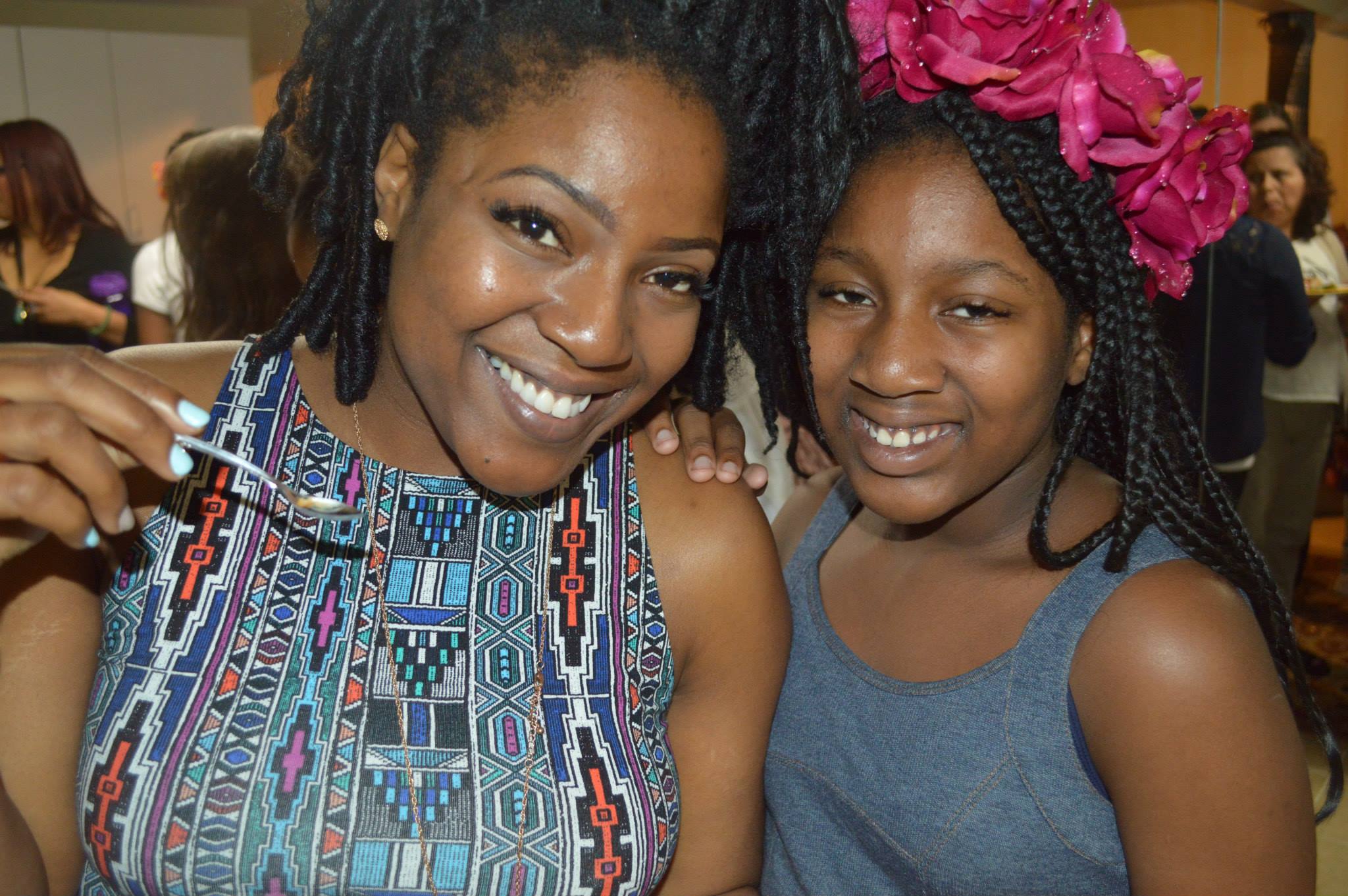 The goddess in charge, Kim Morris and her mini-me, Royal Essence.
(Pics courtesy of The Goddess Night Lifestyle)
The Goddess Night Lifestyle are in the middle of going through a make-over with yours truly. Be that as it may, connect with this wonderful lady that has made it her mission to assist women on their spiritual journey in her own unique way on Facebook. You can also connect with The Goddess Night Lifestyle by subscribing to their email list. Go on and subscribe, because you'll be the first one to learn about their upcoming events and other related happenings surrounding holistic living. Visit them at thegoddessnightlifestyle.com
If you have an event you would like for me to cover, shoot me an email and it would be an honor to attend as media. Furthermore, if you need a business coach, marketing consultant or graphic designer feel free to drop me a line as well.
Cheers to your abundance.