As a performer it is so important to remember that we are the CEO of an awesome brand – ahem, that brand being our amazing and talented selves. With this truth in mind, as performers we constantly have to discover new ways to build relationships in order to get our brand further into the marketplace. Beautiful connections are critical in life and business, and being that we are our own business, we have to be diligent in fostering and nurturing relationships within our industry. Being so cognizant of this fact, you must imagine my delight when I learned about the Actors Pro Expo was coming back to New York on Saturday April 18 at the Radisson Martinique on Broadway.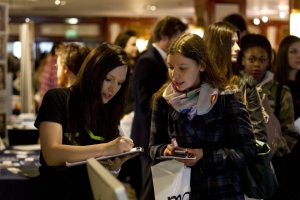 Being that it was m first time attending the Actors Pro Expo, I didn't have any expectations. I was completely open and excited about what I was going to experience at this wonderful event. Let me tell you, I was completely amazed by all the energy and hungry actors running around the venue. It was INCREDIBLE. There were a plethora of vendors everywhere and I enjoyed meeting with them ALL. I thought I was aware of all the latest resources out there but man, did I learn about some incredible products at this expo.
Before I dive in more about my experience, let me shed some background information about the expo itself. The event is fairly new and was co-founded six years ago in the U.K. by Lianne Robertson and Felicity Jackson, who are both performers! These actors wanted to help other actors foster relationships between actors, casting directors, and agents. As I mentioned, in addition to providing a platform for all talent within the industry to mix and mingle, the room was buzzing with companies that had products catered just for actors and our industry.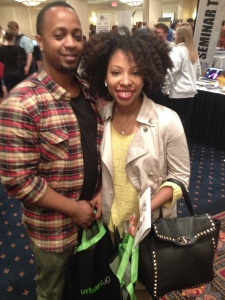 For example, there were photographers in the house offering amazing discounts on headshots, to vendors that help with the creation of demo reels and even companies that assist performers with their taxes. I tremendously enjoyed learning about all of these resources on the marketplace, but I spent a majority of the day taking advantage of seminars and workshops that focused on the business side of being an actor. Since I sat through SO MANY of their workshops and classes, I am going to have to write a separate post because the information I gained is simply too much to include in this overview. Needless to say, actors that attended the expo were afforded the opportunity to attend seminars with casting directors like, Justin Huff of Telsey and Company, Michael Cassara of Michael Cassara Casting, Kimberly Graham of Judy Henderson Casting. Attendees also had the chance to sit in on Jay Binder seminars on the changing forms of musical theater from the golden age to the present landscape. There were also workshops like acting songs with David Brunetti, insider secrets with Scott Powers Studio, and dramatic improvisation with Jeff Wirth of Playing with Reality.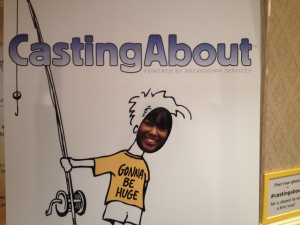 With all the goodness on the menu, you probably think this may have cost an arm and a leg. It is my HAPPINESS to share this expo is definitely made by actors for actors because it was completely AFFORDABLE! In a city where everything is overpriced, that was not the case on this day. General admission was FREE and seminars/workshops only cost $20 a pop. What a gift is what I say.
I will definitely be in attendance next year and I hope to see you there as well. To learn more about the Actors Pro Expo visit their website at www.actorsproexpo.com for more information. I will be posting more information about some insights gained during the seminar shortly. In the meantime, check this cute video that does an amazing job of providing a visual of the expo.