DON'T FORGET TO VISIT OUR MAP INDEX AND OUR PATREON FUNDING PAGE !
Hello traveler! Here's the latest addition to my online map catalogue of over 120+ fantastic locations.
This is a Camp in the jungle, very close to a cave which promises wealth and treasure. Have fun playing RPG games my friend!
This illustration is available to my supporters on patreon. There is a day and night version of this map, gridded variants are also available.
Good day traveler and have a safe journey.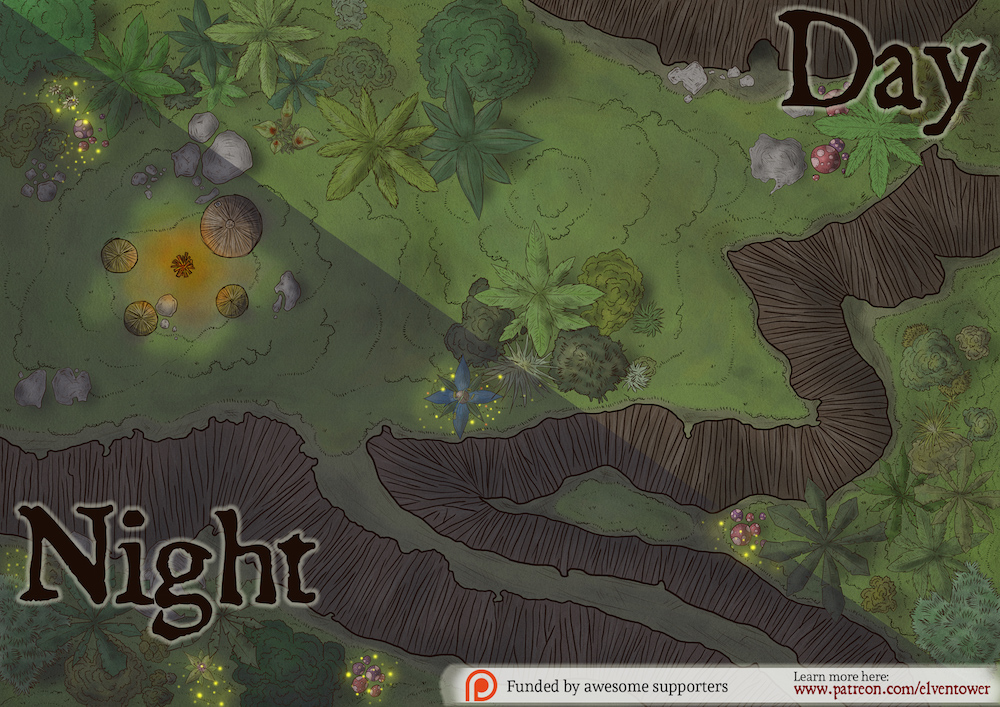 Here's a daylight gridded version example:
---
132 Camp in the Jungle was first posted on December 5, 2017 at 7:44 pm.
©2017 "Elven Tower". Use of this feed is for personal non-commercial use only. If you are not reading this article in your feed reader, then the site is guilty of copyright infringement. Please contact me at
[email protected]
ower.com
This post first appeared on Elven Tower, please read the originial post: here