Novelist Elijah David asks the right questions in his post at Speculative Faith, C.S. Lewis Redeemed Myths, and So Should We. Using Tumnus the Faun, Lewis sought to "redeem" what was an historically conniving character, and convert it to something less vulgar. "[F]auns in classical mythology were often far nastier than Lewis' depiction." Yet Lewis saw past the mythic veneer and twerked the archetype for his own purposes. Writes David in his post:
I think what Lewis accomplishes with Tumnus is… the redemption of a myth. Lewis does this with mythical creatures and legendary figures throughout his writings, but especially in Narnia. Centaurs, fauns, Father Time, and even Pagan deities like Bacchus and Silenus, Eros, Venus, and Mars—all of these find new life under Lewis' pen. The end of Prince Caspian is an excellent example of Lewis' myth redemption. Here, Bacchus and Silenus lose none of their wildness, yet they are greater than the patrons of orgies and drunkenness from the Greek pantheon. Under Aslan's reign, they become patrons of joy and celebration at their purest. It is the same with Tumnus. His role as would-be kidnapper is forgiven and forgotten and he is free to become the true friend he was always meant to be.
To many, the idea of redeeming "patrons of orgies and drunkenness" might seem blasphemous. However, for Lewis it was about illuminating those small shards of Light that are inherent in so many of the ancient myths. David sees this as a method worth employing by other Christian authors.
This mythic redemption is a literary working out of Paul's admonition in 2 Corinthians 10:5 to "take every thought captive to obey Christ." Normally, this verse is (rightly) applied to self-control in one's own thoughts and to discourse and debate in which wrong thinking must be corrected and made "captive" to Christ. But when it comes to fiction, it is possible for us to take a different tack on the subject, as Lewis does.

This redemption does not mean that every myth must be sterilized or made impotent. Indeed, removing the power of a myth would make it worse than worthless. And Lewis is far from the only author to take myths beyond their pagan roots and (rather than simply Christianizing them) give them new life under Christ.
This idea of taking myths "beyond their pagan roots" and giving them "new life under Christ" is fraught with danger. Nearly a decade ago (my, how time flies!) I conjectured a similar "redemption wi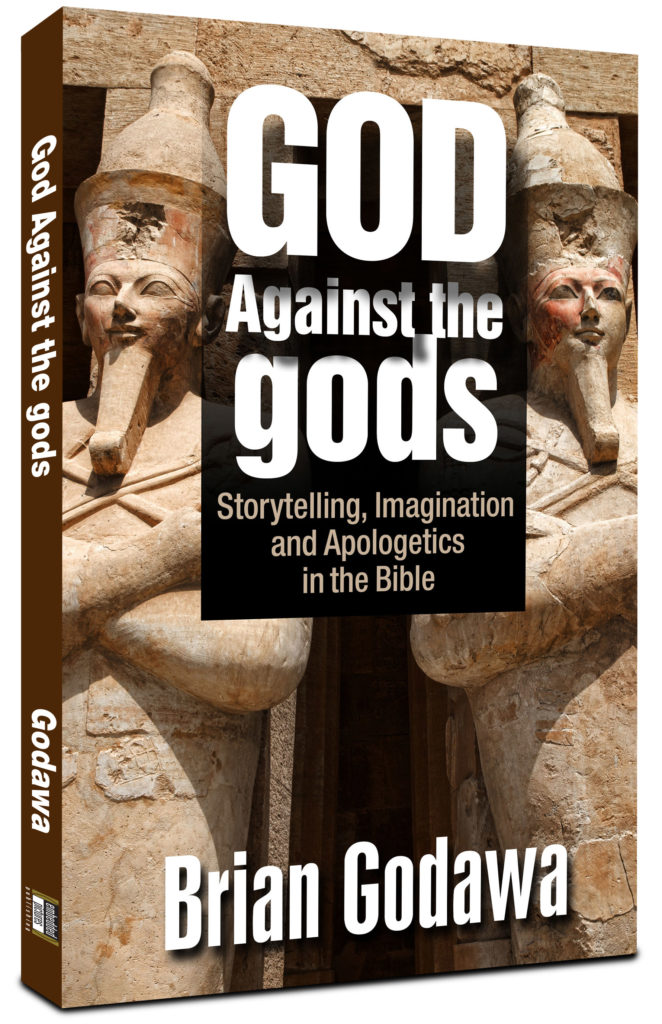 th the vampire archetype. In The Good Vampire I wrote,
Much as Tolkien and C.S. Lewis sought to reclaim mythology and unearth the underlying sediment of biblical truth inherent in folklore and fable, perhaps the same could be done with vampire lore. Current notions of the nocturnal nemeses are shaped largely by superstition, gothic literature and pop culture. Therefore, it remains in flux, unmoored, largely freed from factual constraints and rife for further tweaking. But, as Christian authors, do we dare?
The answer given by most mainstream Christian writers and publishers is a resounding no! Apparently, while the fictional redemption of "[c]entaurs, fauns, Father Time, and even pagan deities like Bacchus and Silenus, Eros, Venus, and Mars" appears tolerable, the reclamation of vampires does not.
In his book, God Against the gods: Storytelling, Imagination and Apologetics in the Bible, screenwriter Brian Godawa suggests that employing storytelling to subvert cultural narratives is a powerful tool for culture makers and apologists.
"…subversion of narrative is not a special technique used only by activists and intellectuals. It is the very nature of most storytelling through history. We are all creatures of our times seeking to control the narrative of our times, just as the ancients did. And those who control the cultural narrative control the culture."
In fact, there are many examples of pagan cultural narratives which biblical figures challenged and upended. Jewish cosmology directly subverted the pagan cosmologies. Babylon, "gateway to the gods," was crudely renamed Babel. Elijah publicly ridiculed the prophets of Baal. And Jezebel was mocked as the "queen of dung." And when biblical figures weren't poking their eye in contemporary narratives, they were flipped them on their heads to serve a larger purpose.
But this idea of flipping cultural narratives and redeeming myths requires getting our hands dirty. David is right to recognize Lewis' attempt to take "beyond their pagan roots." Too bad more religious writers don't employ such an approach. Nevertheless, one wonders whether all myths can be redeemed. Perhaps some cultural narratives, some archetypes, are so tragically flawed as to be un-salvagable. Unlike fauns and other pagan deities, when it comes to vampires, apparently some suggest they remain "unsaved."