Have you ever searched for a good recipe that will "wow" the whole family without having to slave away in the kitchen ALL DAY? Guest author Murphy Stidham has put together a few recipes that you should try. These chicken dinners are sure to satisfy the whole family, and not leave you crazy tired!
Have fun with these easy, healthy recipes and enjoy the family meal that follows!
---
Creamy Cheesy Chicken Spaghetti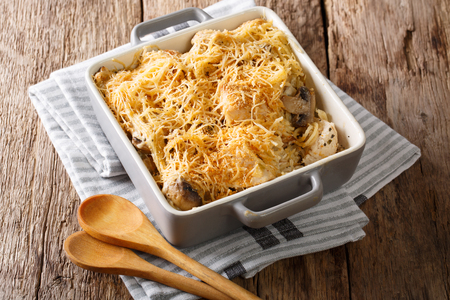 INGREDIENTS
8

oz

angel hair pasta

1/2 box

2

cups

chopped, cooked chicken

2

10 oz

cans cream of chicken soup

1

cup

salsa

1

cup

sour cream

2

cups

Mexican cheese blend

divided use

1

tbsp

taco seasoning

dried parsley

for topping (optional)

mushrooms (optional)
DIRECTIONS
Preheat oven to 350f degrees. Spray a 9×13 baking dish with nonstick cooking spray. Cook pasta according to package directions (remember, you are only using half the box of pasta.)
Once pasta is cooked, drain well. Place pasta back into the pot (with heat turned off.)
Add diced chicken, cream of chicken soups, salsa, sour cream, 1 cup of Mexican cheese blend and taco seasoning. Stir well to combine (this will take a few minutes.)
OPTIONAL* Saute mushrooms in pan with butter, then add to the pasta
Pour combined mixture into your prepared baking dish. Top with remaining cheese and a sprinkling of dried parsley.
Cover with nonstick aluminum foil.
Cook in the oven for about 25 minutes (until hot and bubbly.)
Serve with some Mexican cornbread bread and a salad! Enjoy!
Chicken and Rice Casserole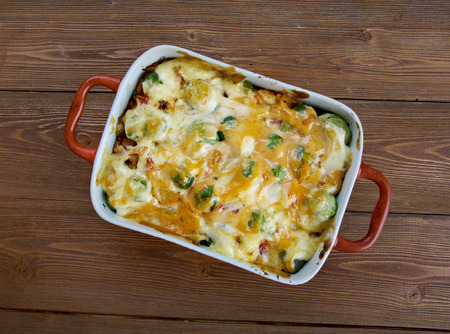 There is literally only one dirty dish to clean with this recipe.
INGREDIENTS
nonstick cooking spray
2 c. white rice
1 onion, chopped
2 c. chicken broth
2 cans cream of mushroom soup
kosher salt
Freshly ground black pepper
3 large bone in, skin on chicken thighs
2 tbsp. butter, melted
2 tsp. thyme
1 garlic clove, finely minced
1 tbsp. Chopped parsley, for serving
DIRECTIONS
Preheat oven to 350° and grease a 9″-x-13″ baking pan with nonstick cooking spray.
Place rice and onion into baking pan. Pour in the broth and soup and stir to combine. Season with salt and pepper.
Place chicken thighs in rice mixture. Brush chicken with butter and sprinkle with thyme and garlic. Season with salt and pepper again.
Cover dish with foil and bake for 1 hour. Uncover and bake for 30 minutes more, until the rice is cooked and the chicken is golden. Top with parsley and serve.
The Ultimate Barbecued Chicken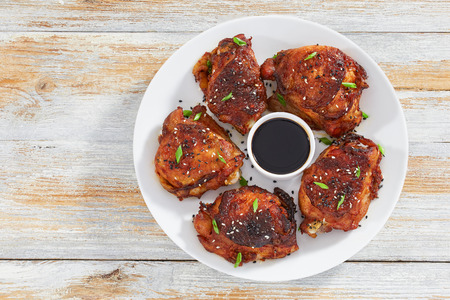 Total Time: 3 hr 20 min

Prep: 15 min

Inactive: 2 hr

Cook: 1 hr 5 min

Serves: 6

Level: Intermediate

Author: Tyler Florence
INGREDIENTS
Brine:
DIRECTIONS (for the brine)
In a mixing bowl combine the water, salt, sugar, garlic, and thyme.
Transfer the brine to a 2-gallon sized re-sealable plastic bag.
Add the chicken, close the bag and refrigerate 2 hours (if you've only got 15 minutes, that's fine) to allow the salt and seasonings to penetrate the chicken.
INGREDIENTS
The Ultimate Barbecue Sauce:
DIRECTIONS (for the sauce)
Wrap the bacon around the bunch of thyme and tie with kitchen twine so you have a nice bundle.
Heat about 2 tablespoons of oil in a large saucepan over medium heat.
Add the thyme and cook slowly 3 to 4 minutes to render the bacon fat and give the sauce a nice smoky taste.
Add the onion and garlic and cook slowly without coloring for 5 minutes.
Add the remaining ingredients, give the sauce a stir, and turn the heat down to low.
Cook slowly for 20 minutes to meld the flavors.
Once the sauce is done cooking, remove about 1 1/2 cups of the sauce and reserve for serving along side the chicken at the table.
The rest of the barbecue sauce will be used for basing the legs.
Moving on to the chicken…
Preheat oven 375 degrees F.
Preheat a grill pan or an outdoor gas or charcoal barbecue to a medium heat.
Take a few paper towels and fold them several times to make a thick square.
Blot a small amount of oil on the paper towel and carefully and quickly wipe the hot grates of the grill to make a nonstick surface.
Take the chicken out of the brine, pat it dry on paper towels.
Arrange the chicken pieces on the preheated grill and cook, turn once mid-way, and cook for a total of 10 minutes.
Transfer the grill marked chicken to a cookie sheet and then place in the oven.
Cook the chicken for 15 minutes, remove it from the oven and then brush liberally, coating every inch of the legs with the barbecue sauce and then return to the oven for 25 to 30 more minutes, basting the chicken for a second time half way through remaining cooking time.
Serve with extra sauce.
---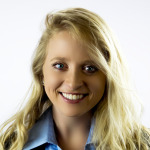 Author, Murphy Stidham is the Digital Media Manager for Team SML. She explores everything from in depth-articles about health and wellness, to fun, frothy articles that anyone with a light-hearted spirit would love to read. She studied journalism and documentary production in college, and brings an essence of delicacy with delivery to harsh truth and sincere interviews in her pieces, with a hint of personal pizzazz.
The post Don't Be A Chicken! Easy Chicken Dinner Recipes appeared first on Shannon Miller.