Cosa mi metto a Natale? Sarò troppo elegante? troppo pacchiana? Oppure troppo casual?
Che si tratti di unNatalein famiglia, in casa con i parenti oppure al ristorante, in un locale o in ufficio, ogni anno ci arrovelliamo su questo quesito.
Trovare illookappropriato per ilNatalenon è cosa facile: vogliamo essere
originali, ma vogliamo rispettare letradizioni, come quella delrosso
ad esempio, che non possiamo proprio non rispettare. E poi dobbiamo tenere conto della location, a casa, ristorante, amici, colleghi, parenti, un abito comodo e non troppo aderente in previsione della eventuale abbuffata..Insomma, cosa fare? Ecco alcuni consigli e soluzioni trendy, pratiche e cool per il vostro outfit natalizio!
CHE TIPO DI OCCASIONE SARÀ?
Per prima cosa, per capire come costruire il proprio outfit a Natale occorre pensare al tipo di occasione che ci si prospetta:si tratterà di un pranzo a casa, in famiglia, tra amici o al ristorante, magari in un luogo chic?Ogni occasione ha il suo look che può essere personalizzato in base ai nostri gusti e alle nostre necessità.
I TRENDS DELLA STAGIONE
​
Un altro aspetto da considerare prima di scegliere il proprio outfit è quali sono le tendenze di moda e stile della stagione. Per esempio, il rosso è considerato il coloremust havedel Natale ma itrendsper questoinverno 2016è assolutamente l'effetto metallico e lamè.Puoi leggere di più nel mio articolo
LOOK METALLICO PER OSARE E BRILLARE
PROPOSTE GLAM per il tuo NATALE!
​
Sia che il Natale si trascorra in famiglia, a casa propria o in un locale, la p
arola d'ordine ècomodità.
Sì a gonne plissettate o al ginocchio, pantalone, leggings, maglioni, top, abiti, borsette e scarpe con effettometalliconei coloriargento, silver, oro, cipria e bronzo.Naturalmente un solo capo dovrebbe essere in lamè, abbinato possibilmente con tessuti in eco-pelle, velluto o pizzo.
# PROPOSTA 1: NATALE "METALLIC SILVER"
Glittered effetti metallici sono i trends di questo inverno 2016. Outfit ideale per la cena di Natale: la gonna plissettata in color argento metallico con effetto lamè, ideale per i fisici a rettangolo e a clessidra; il topiridescentealtezza vita, bracciale e pochette con effetto Swarovsky, scarpa con tacco alto e doppio cinturino alla caviglia.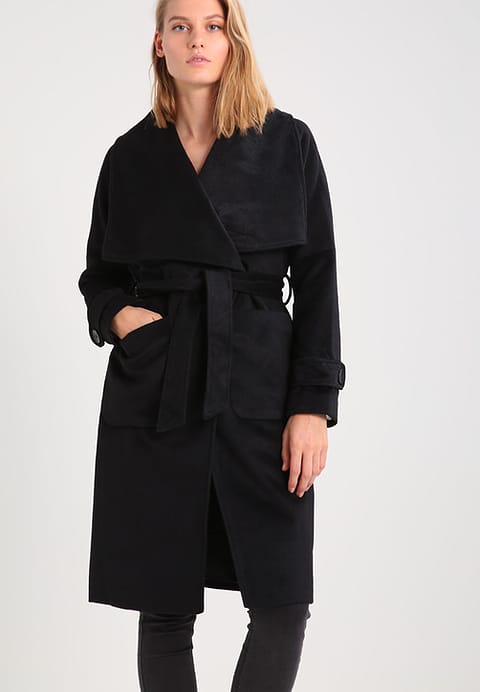 PUOI ACQUISTARE QUI:
Top iridiscent black - Zalando € 65,00
Gonna a pieghe silver Warehouse - Zalando € 85,00
Scarpe decollete black Missguided - Zalando € 49,00
Cappotto classico black Anna Field - Zalando € 40,00
Pochette Silver Aldo - Zalando € 55,00
Bracciale silver Leny & Romeo - Amazon.it€ 9,97
# PROPOSTA 2: NATALE "METALLIC GOLD"
PUOI ACQUISTARE QUI:
Pantalone gold metallic Mint & Berry - Zalando € 50,00
Camicetta First & I - Zalando € 27,00
Scarpe decollete Kendall + Kylie - Zalando € 90,00
Giacca in pelle Gipsy Neni - Zalando € 127,00
Pochette Kate Spade New York- Zalando € 135,00
Bracciale Pauline & Morgen - Amazon.it € 24,99
Buon Natale!
Be Glam, Be U!
POTREBBE INTERESSARTI ANCHE:
LOOK METALLICO PER OSARE E BRILLARE