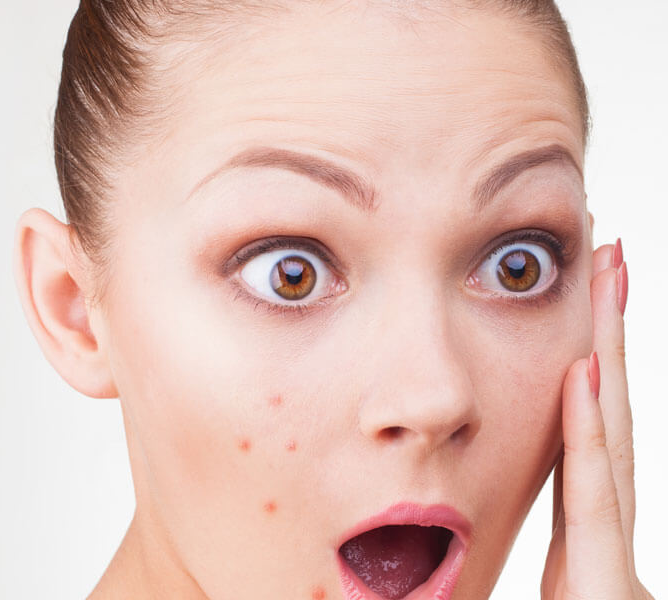 ---
Acne
is a very common problem and almost all people suffer this problem for sometimes in their life. If you do not treat acne at the time then it can create skin problems like skin darkening and scars. Many times, we feel embarrassed in going out with acne problems. Mostly acne occurs during the teenage years due to hormonal changes in the body. But adults also face this problem.
Women suffer acne problems due to hormonal changes in their body during the menstrual period and pregnancy. Also when women stop taking birth control pills then also they may get acne problems. Being highly emotional causes acne and pimple problems to women so just control your emotions to make yourself look good. The only thing that causes acne and pimples is hormonal changes and emotional strain on your body so always make sure to be happy and no stress in life.
Generally, we take chemical based products to cure acne and pimples problem and we never pay any heed to all the natural home remedies available at our hand without any expenses.
Here are some tips to get rid of acne problem in an easy way –
1. Drinking water – Everyday drink at least 8-10 glass of water so that all the toxins and bacteria get away from the body with urine. These are the prime cause of acne.
2. Healthy diet – Diet plays an important role in clearing acne. Include fresh vegetables and fruits in your diet because these are the source of vitamins and minerals. Avoid eating junk food, oily foods, and dairy milk products as these help in acne outbreaks.
3. Clean and exfoliate – Use a good quality cleanser and exfoliation products for the clean and clean skin. Exfoliation removes dead skin cells and forms a new layer of skin. Daily wash your face for at least two times in a day and use good moisturising creams for hydrated skin.
4. Avoid chemicals and cosmetics – If you have acne problem then do not use makeup too much on your face as it can burst pimples and increase infection. It is better to use natural products which will help your skin to heal acne.
5. Keep hair away from face – If your long hair or even short hair which comes on face then it can increase acne problems. Always keep your hair away from infected part as well as keep hair dirt free.
HOME REMEDIES – There are some home remedies which can help you to get rid of acne problem easily –
# Face mask – Make face mask using gram flour, turmeric, and lemon juice and apply it on the face for twice or thrice in a week. Turmeric has a natural antibacterial ingredient which helps to get rid of acne.
# Garlic capsules – The most effective way to cure acne problems is to take garlic capsules. It increases the immunity of the body.
# Regularly follow cleansing, exfoliation and moisturising routine.