6 Hair Hacks Every Girl Must Know
Hair is considered to be one of the biggest assets of a woman, and why not? It frames the face, can be styled in multiple ways and is one of the biggest contributors to a woman's beauty! But, with the stress and pollution that we all have to face these days, healthy hair has become history and all of us tend to opt for harmful treatments to give them a silky and shiny look. These treatments make hair look good temporarily, but damages them in the long run! That's where beauty tips for skin and hair comes in picture.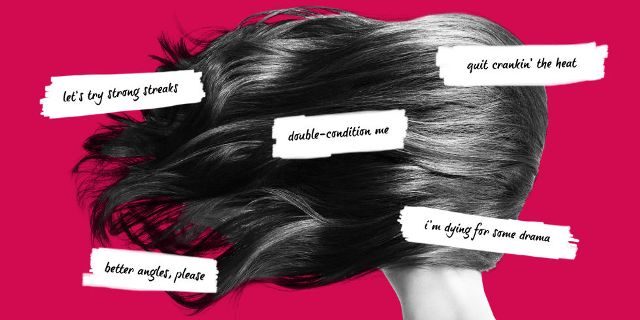 Yes, all of us are busy and always running out of time, but I will tell you a few Simple hair hacks that are Easy DIY hacks and will surely help your hair get better eventually!
Replace Towels with Tees:Instead of wrapping your hair cotton towels, use cotton t-shirts. I know what you are thinking, and I have a reason for saying so!!! When you wrap your hair in a towel for drying it, the groves on the towel tend to be harsh on the hair and it becomes weaker and softer when wet! All the moisture is soaked up by the towel, which leaves your hair dry and frizzy! So, wring out the excess water from your hair with a t-shirt, or wrap your hair in it and leave it on for fifteen minutes!
Condition and Comb: It's time you change the habit of using conditioner on your hair and then washing it off. Instead, make use of this beauty hack, apply a conditioner and brush out the strands (NOT YOUR SCALP, NEVER!) while in the shower! This makes sure that the conditioner has been spread out evenly in the hair, which also makes them healthier and is a great way of untangling, making it easier to comb your hair out afterwards!
Protect from Chlorine: If you love swimming, make sure you protect your hair from chlorine water by using a leave-in conditioner, this way all your cuticles get sealed and the damp hair will not absorb any harmful chemicals from the pool. Make sure that you do not shampoo before you head out to swim, as it will take off all the natural oils from your hair. Tightly fasten your hair or just wear a head cap for extra protection and to avoid tangling. Also, if the water you bathe in is chlorinated, make sure to use essential oils before you shampoo. One of the hair hacks that works great!
Solve Static Hair Issue: Static hair can be a problem during the winters. The hair strands tend to charge up and fly away from each other, ending up look dull and dry! One of the easiest beauty tips and tricks to keep this problem at bay is to, spritz some hair spray on your comb and then brush your hair with it. Alternatively, you can use dryer sheets and rub them on your hair from the roots to tips!
No Heat Curls: Bet you didn't know about this life hack? It is possible to curl your hair without using heat on them and all you need is PAPER BAGS! Yes- you read that right!! You can curl your hair using them, by sectioning your hair and rolling each section in the paper bag strip. You need to wait until your hair dries completely before you remove the strips and BANG ON!! You have curled your hair, without too much effort and time!
DIY Damage Free Highlight: Do you love to highlight your hair and are afraid of using chemicals to get them!? A very easy yet effective hair hacks to get highlights is to use lemon juice!! Due to its acidic nature, it needs to be diluted in a 50:50 ratio with water. Spray it on the area where you want your highlights to be and go in the sunlight for thirty minutes. Once done, shampoo your hair as you normally would in order to get rid of the lemon juice and once your hair is dry, you will see subtle yet beautiful highlights in your hair!
Don't Miss to Checkout:

How To Protect Hair from Harsh Winters
Top 10 Hair Serums in India
Best Hair Masks for Dry and Frizzy Hair
It isn't difficult to maintain your mane; all you need to do is go ALL NATURAL and make the right choices. I hope these easy hair tips will help you achieve beautiful hair. Try these hair hacks at least once!!
Author: Cidra Khan
The post 6 Hair Hacks Every Girl Must Know appeared first on Beauty And Makeup Matters.