New Online Beauty Shopping Destination: Aplava.com
Have you noticed it too.. that lately there are not many Online Beauty shopping websites. I mean there was a time when there was tough competition as there were so many shopping portals to buy beauty and makeup stuff. But, Today I can only think of NYKAA as the dedicated beauty shopping portal (of course we have Amazon too but it's not the beauty only :P). Well, somebody heard our prayers and now we have a New Online Beauty Shopping Destination: Aplava.com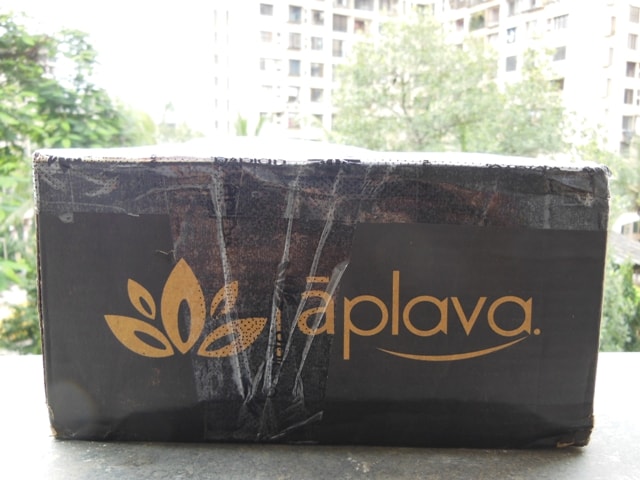 About Aplava: Aplava derives its name from sanskrit origins. Aplava (pronounced "AAp luv" in original sanskrit) means taking a bath to purify oneself. It's an ablution process of cleansing oneself. Aplava wants to give its customers an experience of divine purity. Beauty is you!
I actually liked the idea behind the name of the website and how they are providing that additional benefit of personalized beauty service. With which you can pick products according to your needs and skin type by filling an easy questionnaire to understand your requirements.
How It Works:
1) Get Started with a personal profile quiz to create your Personal Care profile .
2) Receive personalized recommendations, the best-suited products for your need & concern.
3) Build your regimen by choosing best-suited products handpicked by professional dermatologist to fit your taste & budget.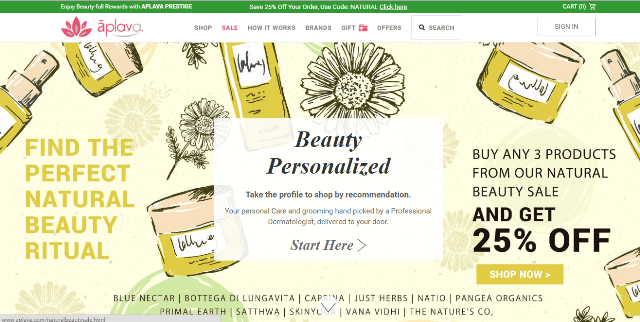 My Shopping Experience with Aplava.com:
I was not particularly looking for skincare products at the moment so I didn't took the benefit of Personalized beauty service but I picked a lot of other beauty and makeup essentials.
Brands: The website isn't crowded by N number of brands but I really like that they all the popular brands like L'Oreal, Lakme and Revlon including some of the amazing Indian and international brands like TVAM, Dermologica, Natural Bath and Body, Bodygraphy, Natio, Korres, Rodial etc which are slightly difficult to find online.
Layout: The layout is pretty simple and you can shop by brands, recommendations and the type of product. They also have a dedicate sale Tab to buy products that are available on discount and also a Gift tab to shop for gift sets for your loved ones. On the home page, you can click on the Just arrived section to buy from the new arrivals
Delivery: I am pretty impressed with their quick delivery. They delivered everything in single package within 4 days of placing the order. I hate when my order gets delivered in parts and take ages to reach me :P.
Packaging: The products are very well packaged with each of them being individually wrapped in Bubblewrap and then secured with tape. It took me good 15 minutes to open everything out but the packaging is damage proof.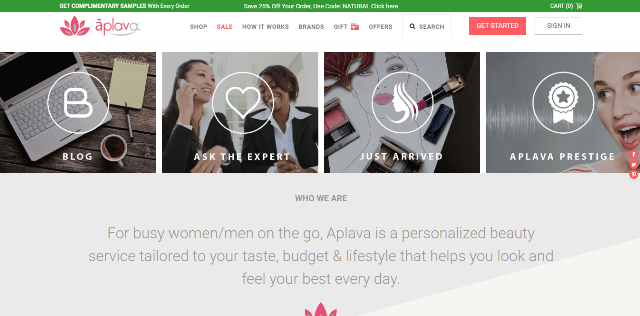 Main features of Aplava.com website:
Shipping Policy: Aplava provides free shipping on orders above Rs. 999 & above. Below which there are Delivery charges of Rs 50 per order. Also, they have a mandatory Rs 50 COD charges.
Return Policy: Aplava has a 10-day return policy for damaged or wrong items which is good.
Rewards: One can earn reward points on every purchase with Aplava prestige.
Samples: Website claims to provide complimentary samples with every order but I did not receive any
What can be Improved:
Discounts: They do offer certain amount of discount on the products but there is scope for more and better discounts
Brands: Aplava has a number of brands but definitely some more brands can be added to their list.
Shipping: They offer free shipping on orders above Rs 999 which is slightly higher. Wish it can be reduced to something around Rs 500
Recommendation: Overall, I am quite happy with my purchase and shopping experience with the brands. Beauty products online shopping is made easy with Aplava. Apart, from beauty and makeup they also stock hair Styling tools like curling tongs, Straighteners, Hair Dryer online . They also have a good collection of baby products and Men's stuff. I am happy with tehor quick delivery and impeccable packaging. Also, I would love to mention that all the products have the latest Manufacture Date! Do try out Aplava.com if you are planning shopping online for your beauty needs.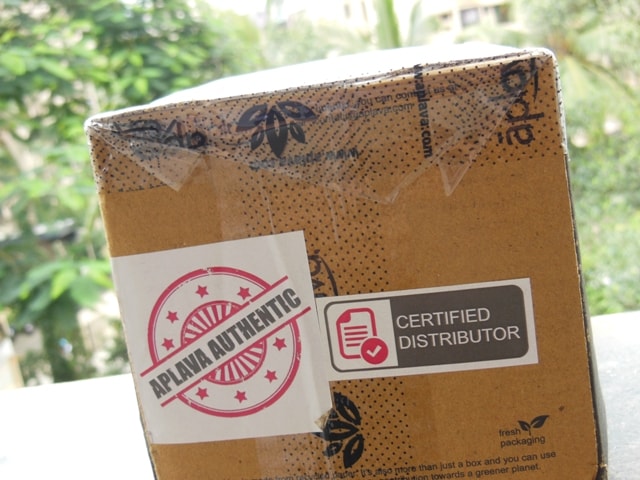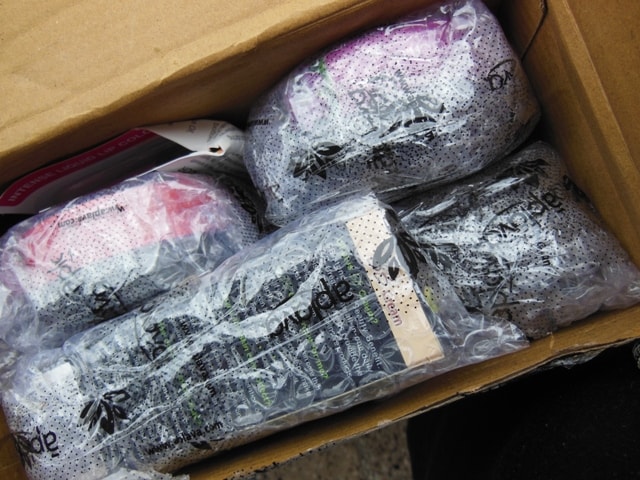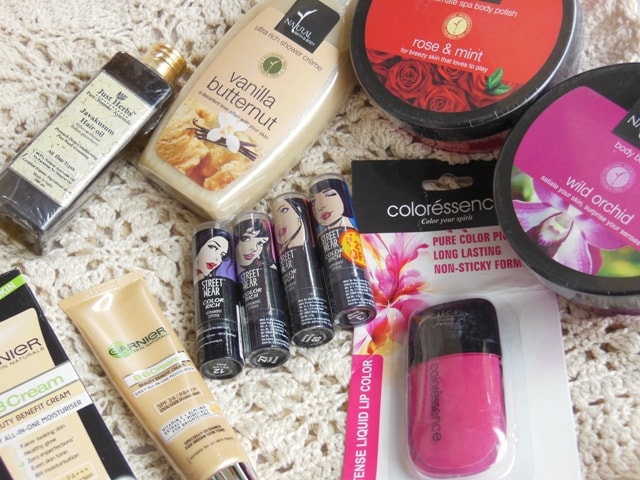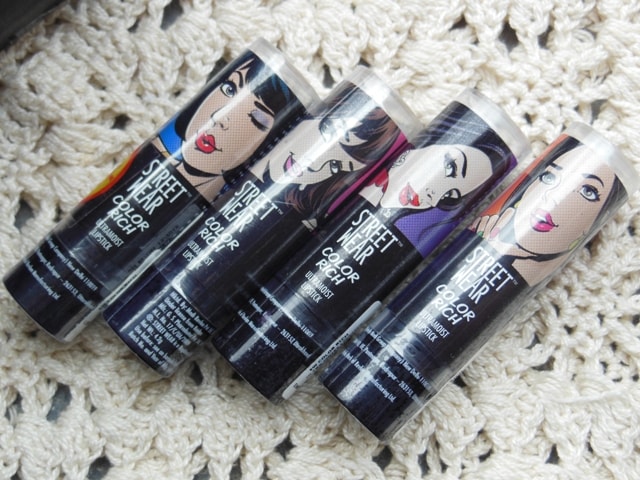 Don't Miss to Checkout:

Benefits of Online Shopping
Online Shopping Mall- Shoplike.in
Blog Sale – August 2016
Have you tried Aplava.com for beauty shopping? Which is your favorite online shopping portal?
PS: I have been provided with a voucher to shop from the website but honest and unbiased review as always!
The post New Online Beauty Shopping Destination: Aplava.com appeared first on Beauty And Makeup Matters.