New Lakme Enrich Lip Crayons: Review, Swatches
Lakme is dropping new lip products one after the other. And the one that made a huge noise is their Enrich Lip Crayons. The best part of these lip crayons is they are priced at just Rs 185. I got 5 shades from the New Lakme Enrich Lip Crayons collection, so let's see how they perform on me.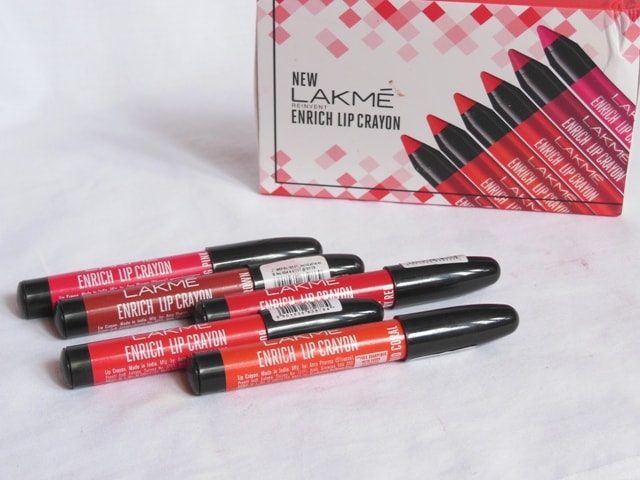 Product claims: Get smooth and matte finish lips with this lip color crayon by Lakmé that is infused with mineral powders. It has a soft texture and is available in 10 gorgeous shades that suit all Indian skin tones. It also has a rich blend of olive and jojoba oil that simultaneously conditions your lips. For your convenience, the all new Lakmé Enrich Lip Crayon comes with a sharpener.
Application:
Step 1: Open the cap and start applying the product from the center of your upper lip.
Step 2: Worked from the center towards the outer edges of your lip, following the contours of your mouth.
Step 3: Glide the product across the entire bottom lip.
Step 4: This step is optional but you could use a tissue to blot out the extra product.
MRP: Rs.185/- (Buy HERE)
Shades Available:
01 Berry Red
02 Red Stop
03 Candid Coral
04 Mauve Magic
05 Peach Magnet
06 Pink Burst
07 Shocking Pink
08 Baby Pink
09 Cinnamon Brown
10 Blushing Pink
Packaging: Lakme Enrich Lip Crayons comes in a cute small crayon like packaging with a black plastic cap. The outer packaging is color coded which makes it easy to identify the shade. The packaging is really easy to use and travel with. And each crayon comes with a sharpener, so you don't have to buy one to sharpen the tip.
My experience with New Lakme Enrich Lip Crayons:
Lakme Enrich Lip Crayons has a smooth creamy texture which is extremely lightweight. I was actually quite surprised with its beautiful texture as it glides on smoothly and doesn't enhance lip perfections.
These lip crayons have a semi-matte finish and they don't feel particularly drying on lips. The formula is decently pigmented and in 2-3 swipes, it gives a rich color to the lips.
The dark colors in this range last for 3-4 hours while the lighter ones fade early. However, it won't survive tea or snacks but it fades evenly. I don't see the colors flaking or settling down in fine lines.
Shades I Received:
Berry Red: Medium blue toned red with pink undertones
Red Stop: Warm Red with orange undertones
Cinnamon Brown: Neutral Peachy brown. It's my favorite, perfect for MLBB shade
Candid Coral: Bright orange
Shocking Pink: Beautiful Pink.
Recommendation: Lakme Enrich Lip Crayons have a cute crayon color coded packaging with a beautiful formula that gives pretty much complete coverage in few swipes and a comfortable semi-matte finish. These are very very affordable at Rs 185, so I am sure once cant just have one. Also, these are available in 10 pretty shades and each comes with a sharpener. Overall, if you are not a lipstick girl but still want color more than a tinted lip balm on lips without having to deal with sticky glosses try these :D. Recommended!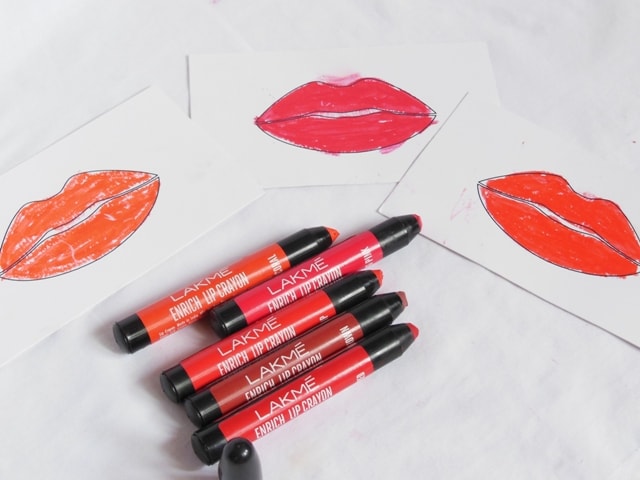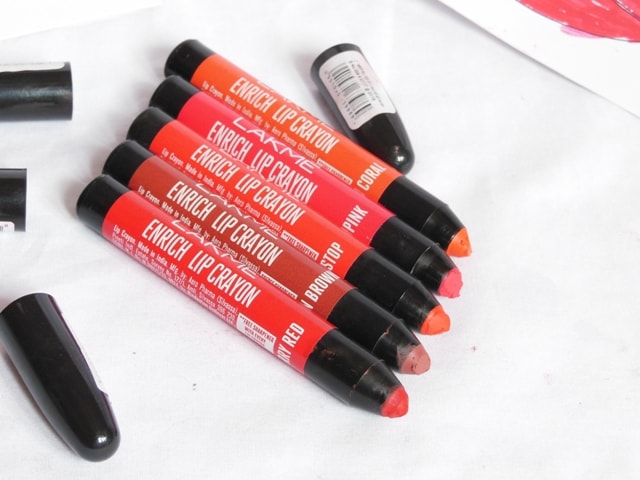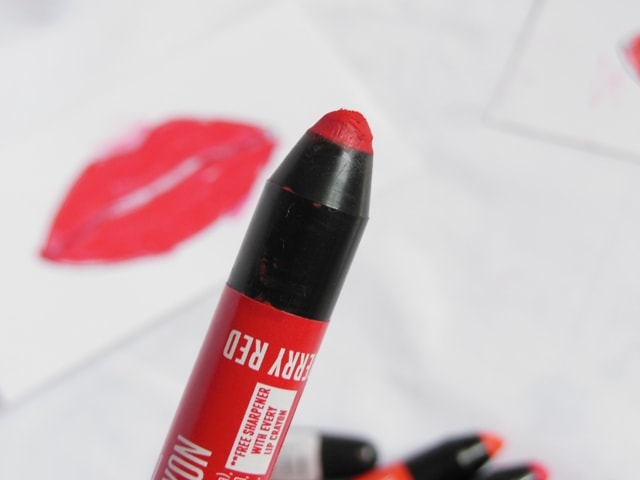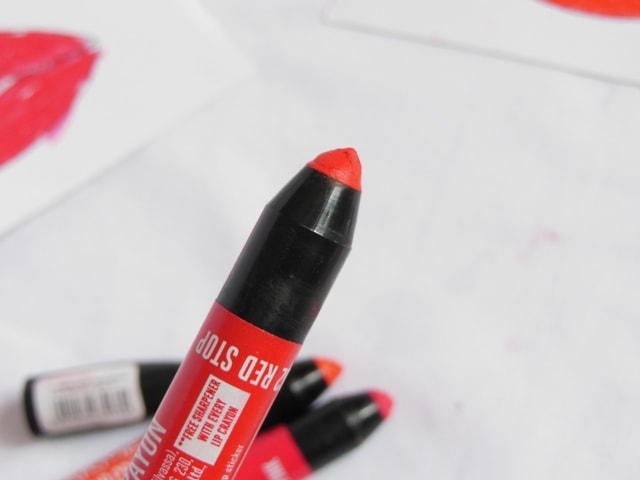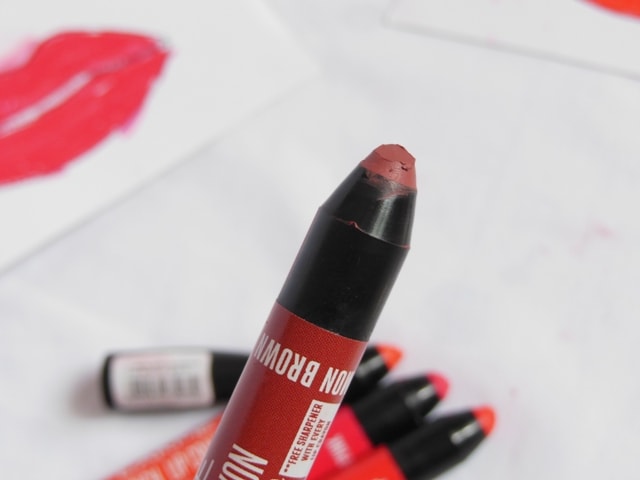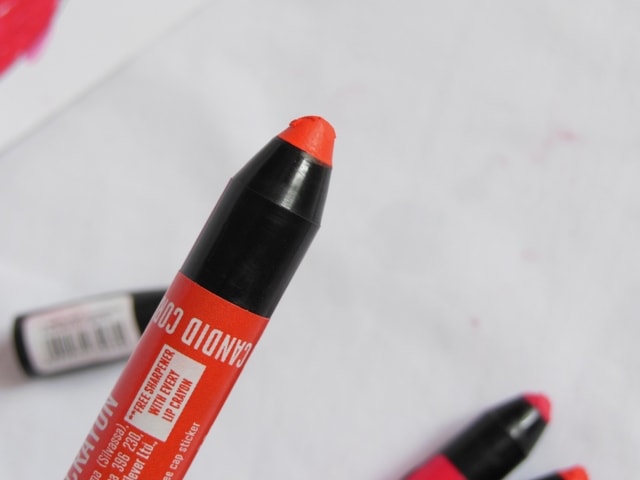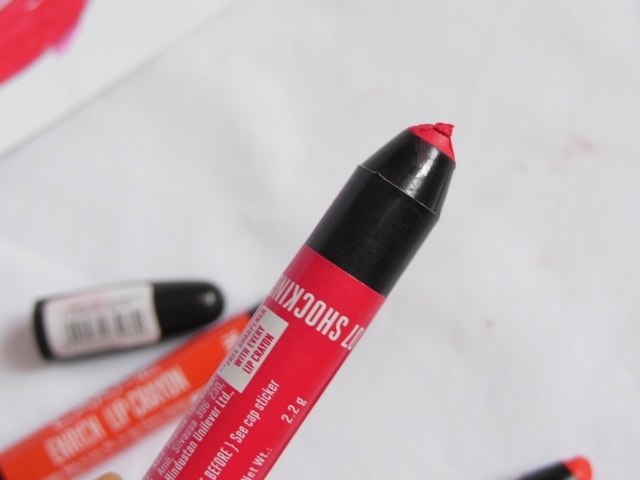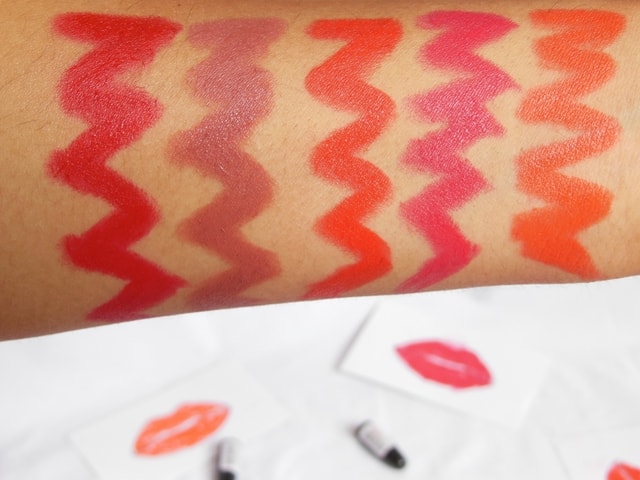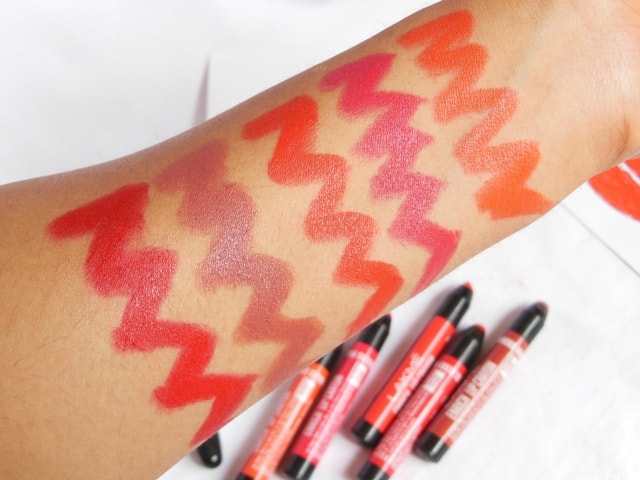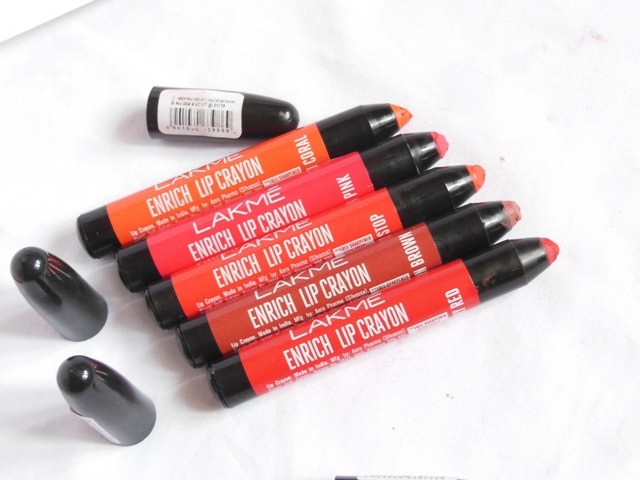 Rating: 4/5
Don't Miss to Checkout:

NYKAA So Matte Nude Lipsticks
Sugar Cosmetics Matte As Hell Lip Crayon: Review + Swatches
Maybelline Color Sensational Creamy Matte Lipstick
Best Matte Liquid Lipsticks in India
Have you tried the new Lakme Enrich Lip Crayons? Which is your favorite shade from the collection?
PS: Products sent by brand for consideration but honest and unbiased opinion.
The post New Lakme Enrich Lip Crayons: Review, Swatches appeared first on Indian Beauty, Fashion, Lifestyle blog.