Organic Harvest Sunscreen with SPF 60
I am sure you will also be feeling the heat because the Sun is shining bright (very bright) in the sky and it's just the beginning of Summers. And I like always the main concern for me is protecting my skin from the Sun. More so because my skin is super sensitive to Sun rays and gets tanned even under 10 minutes of exposure. So, I always put on the Sunscreen before stepping out and higher the SPF the better. And on my ongoing journey of finding the perfect sunscreen, I am going to share my experience with Organic Harvest Sunscreen with SPF 60.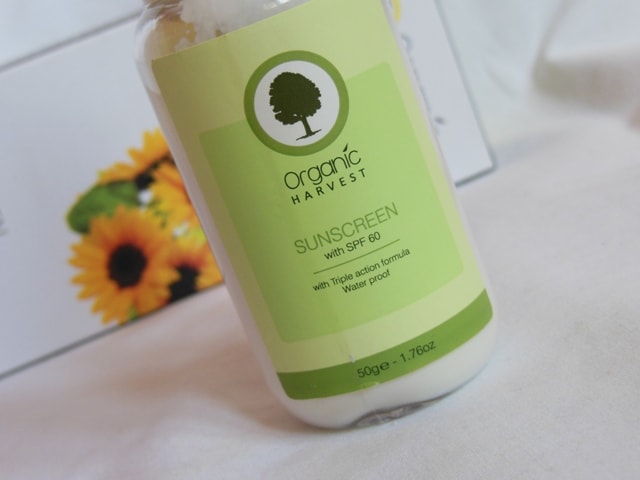 Product Description: Organic Harvest Sunscreen SPF 60 – A sweat-resistant formula creates a shield on your skin to combat the harmful effects of UV-A and UV-B rays. Use it daily, before going out in the sun to get that perfect matte finish on your skin. Its Tamarind seed extract boosts skin elasticity, provides hydration and smoothness.
triple action,
water resistant formula
Free of Parabens, Mineral Oil and Animal Ingredients.
Key Ingredients: Olive oil, Tamarind Seed Extract and Clay minerals in a Cream base.
Directions to Use: Apply liberally and evenly on face, neck and exposed areas of the skin 20 minutes prior to sun exposure. For best result, apply Organic Harvest Moisturising lotion prior to sunscreen.
Packaging: Organic Harvest Sunscreen comes in a small clear plastic bottle with a pump dispenser. The packaging is really cute, convenient, and hygienic and travel-friendly. Looks like high-quality packaging and the clear bottle makes it easy to see the amount of product left!
My Experience with Organic Harvest Sunscreen SPF 60:
Organic Harvest Sunscreen SPF 60 has a medium thin texture which spreads beautifully onto the skin. Sunscreens usually with higher SPF feel thicker and sticky but this one doesn't and feels absolutely lightweight on the skin. Also, it doesn't have any sticky texture and it doesn't leave any white cast on the skin. On the top of all this, it gives a mild cooling sensation on the application which makes it perfect for summers.
The formula spreads evenly and within seconds gets absorbed into the skin giving a mild cooling sensation and hydrated feel to the skin. People with Oily/combination skin can set it with a pressed powder for a matte finish in summers.
It is non-sticky and has a sweat proof formula which is what I need for summers. Also, it is formulated without any harmful chemicals like Parabens and Mineral Oil
It's just that this Sunscreen has a slightly strong soapy scent which doesn't smell that great. However, fades in a little while so not that bothersome either but unscented or fragrance-free version would have been better.
Efficacy: I have never been out for long in summers but considering its sweat proof formula I am pretty it will provide that much needed long lasting protection in Summers from those harmful sun rays and prevent tanning!
Recommendation: Organic Harvest Sunscreen SPF 60 for me is definitely one of the best sunscreen with this much SPF and such an amazing formula. No sticky texture, no white cast, no greasy feel but a light weight hydrating formula minus any harmful chemicals and effective sun protection! It is slightly pricey but considering the quality and packaging it is worth every penny or paisa ;). It feels comfortable on skin in summers and is packed with natural ingredients. Recommended!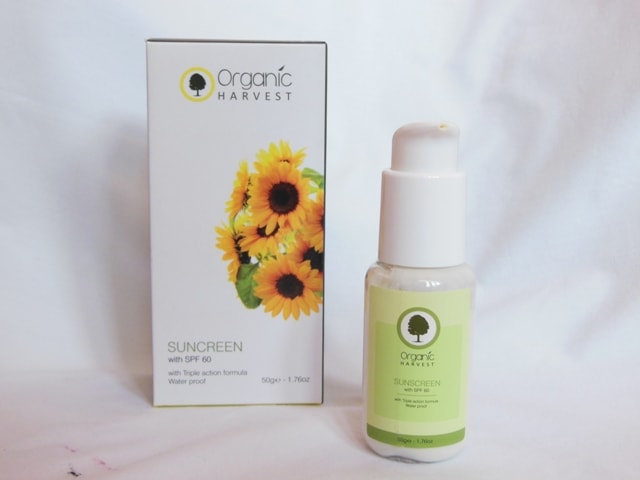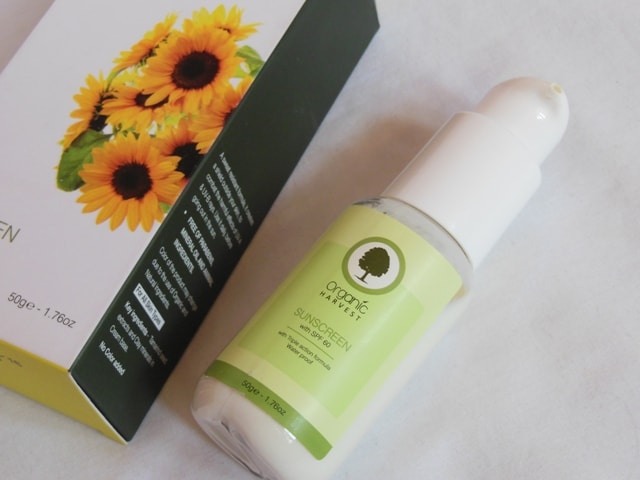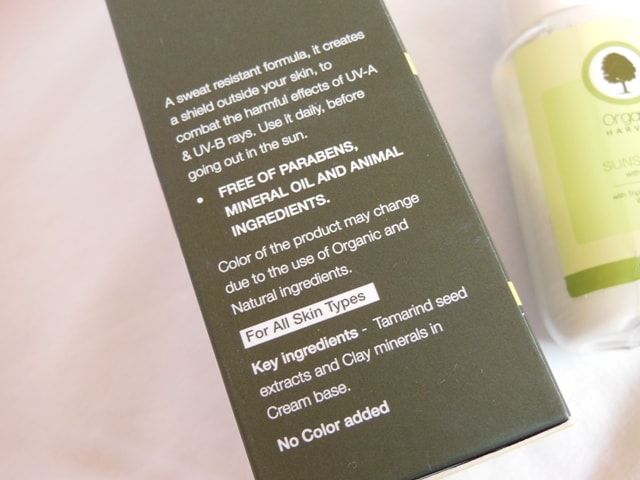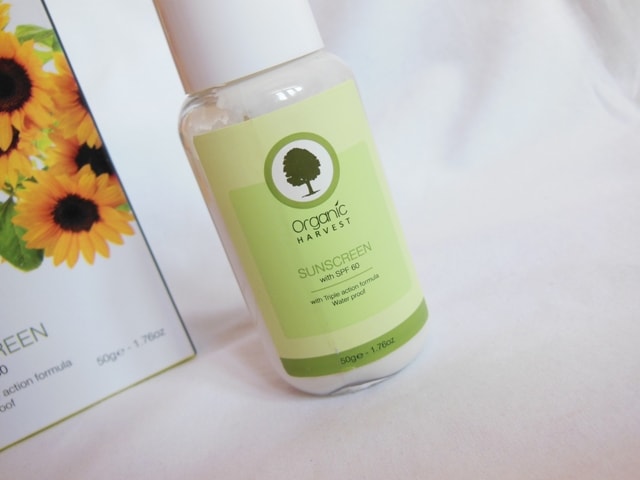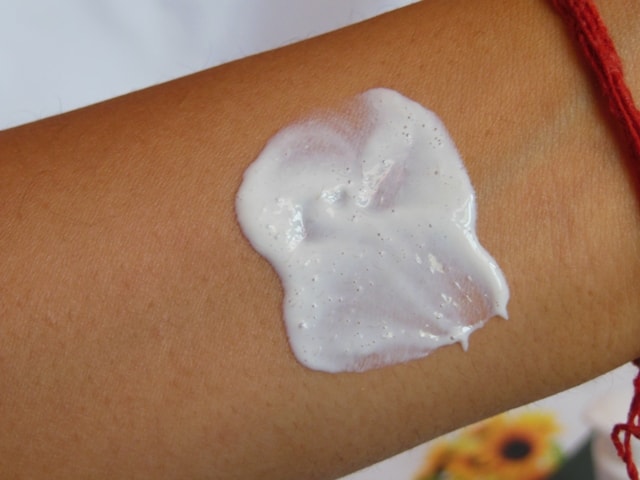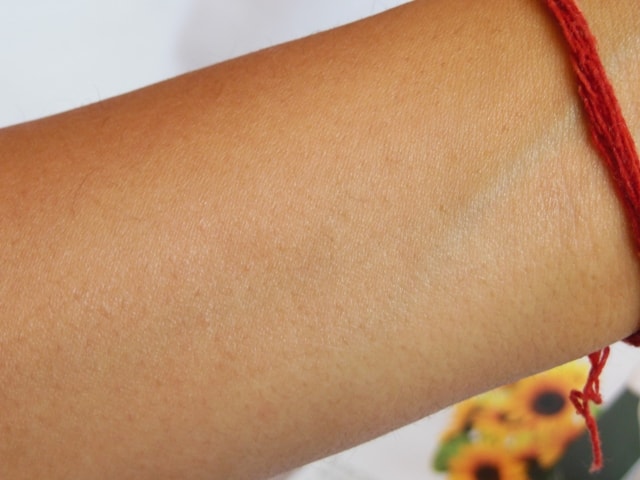 Don't Miss to Checkout:

Neutrogena Sensitive Skin Sunscreen – SPF 60+
Lotus Herbals Safe Sun Intensive Sunblock Spray SPF-50
Cetaphil UVA/UVB Sun Defense SPF50+
Have you tried Organic Harvest Sunscreen SPF 60? Which is your favorite Sunscreen?
PS: Product sent by brand for consideration
The post Organic Harvest Sunscreen with SPF 60: Summer Must Have appeared first on Indian Beauty, Fashion, Lifestyle blog.