Vegetal Anti-Dandruff Shampoo and Conditioner Review
I am all about natural, Ayurvedic product these days and when I got a chance to try this Shampoo with 100% natural bioactive, I couldn't resist. So, let's see how this Vegetal Anti-Dandruff Shampoo and Conditioner performed on me!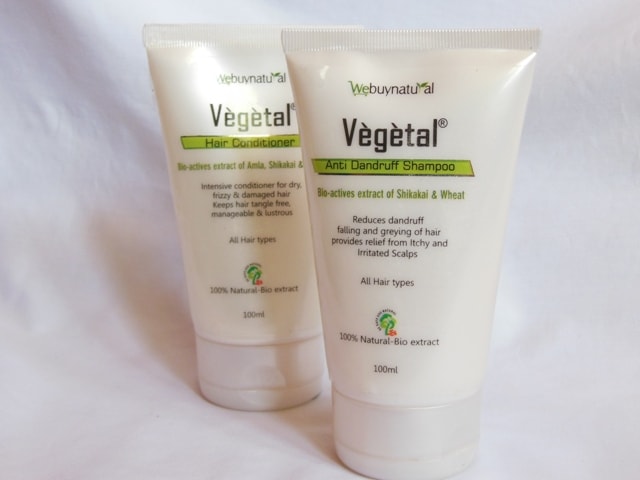 Product Claims:
Shampoo: Vegetal Anti-Dandruff Shampoo is a natural shampoo with a blend of 'Bio-active extracts'. It is one of the best anti-dandruff shampoos as it promotes anti-dandruff activity and enhances Hair follicle.
Enriched with indrajau natural extract that makes your look silky and smooth
Contains Vitamin-E of wheat seed that keeps your hair moisturized
Supplemented with flavonoids that perform anti-bacterial activity
Contains vitamins and micronutrients that nourish the hair follicles to promote hair growth
Conditioner: Vegetal Hair Conditioner is a natural hair conditioner with a pure blend of Bio-Active extracts for hair and scalp. It gives your hair an extra shiny effect.
Contains natural ingredients that promote hair follicle activity
Strengthens hair roots and enhances natural silky shine of hair
Prevents premature graying of hair and makes them strong and free from dandruff
How to Apply:
Shampoo: Gently massage the suitable quantity of Vegetal Anti-Dandruff Shampoo into wet hair and scalp. Leave for 2 – 3 minutes. Rinse thoroughly. Repeat if necessary. For better results, use this anti dandruff shampoo along with Vegetal Hair Conditioner.
Conditioner: Simply massage this natural hair conditioner on your scalp in a circular motion after shampooing and rinse with water after 2-3 minutes. This hair conditioner works best for dry and lifeless hair.
Price:
Shampoo: Rs 198 for 100 ml
Conditioner: Rs 288 for 100 ml
Ingredients:
Shampoo: Acacia concinna (Shikakai) fruit extract – Anti-dandruff & nourishes hair follicle Holarrhena antidysentrica (Indrajau) seed extract – Promotes antibacterial activity Eclipta alba (Bhringraj) plant extract – Enhances hair growth Triticum sativum (Wheat) seed extract – Contains anti-inflammatory properties and nourishes your skin
Conditioner: Emblica Officinalis (Amla) fruit extract – Provides nutrients to hair Lawsonia inermis (Henna) – Provides Conditioning effect Acacia concinna (Shikakai) fruit extract – Nourishes the hair Citrus limon (Lemon) fruit extract – Removes excess oil without stripping away natural oil
My experience with Vegetal Anti-Dandruff Shampoo and Conditioner:
Both the Shampoo and conditioner comes in a squeeze tube type packaging which is easy to use and travel with
Vegetal Anti-Dandruff Shampoo: It has translucent gel like texture, thin and slightly runny consistency. The shampoo gets applied easily and gives a good lather. Though, I have to apply it twice for oily hair to get rid of all the oil. It cleanses the scalp gently and rinses off quickly. The shampoo has a peachy sweet fragrance but it isn't overpowering. The formula contains bio actives extract of shikakai & wheat to get rid of dandruff. I feel the shampoo is slightly drying for dry hair and following with a rich conditioner is a must. Also, I haven't noticed any significant difference in my hair fall or dandruff but they do feel lightweight, bouncy and slightly shiny. And with such good ingredients, I am just hoping it will show the results sooner.
Vegetal Conditioner: For the first time I have come across a conditioner that is pricey than the corresponding shampoo. Well, it is again a lightweight conditioner with a milky white color and thin, runny texture. The conditioner is lightly moisturizing and even after using a lot of it didn't make my hair greasy at all. It smells even milder than the shampoo.
Recommendation: Overall, I feel this shampoo Conditioner combo does a good job at cleansing the hair without any harmful chemicals. It is more suitable to oily hair compared to dry hair owing it its light weight conditioner. Hair does feel light, clean and bouncy but a bit more nourishment would have been better. Also, I am yet to see a difference in my Dandruff and hair fall woes.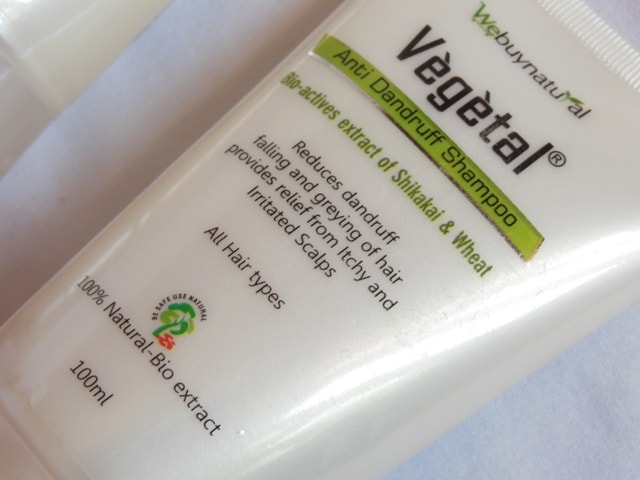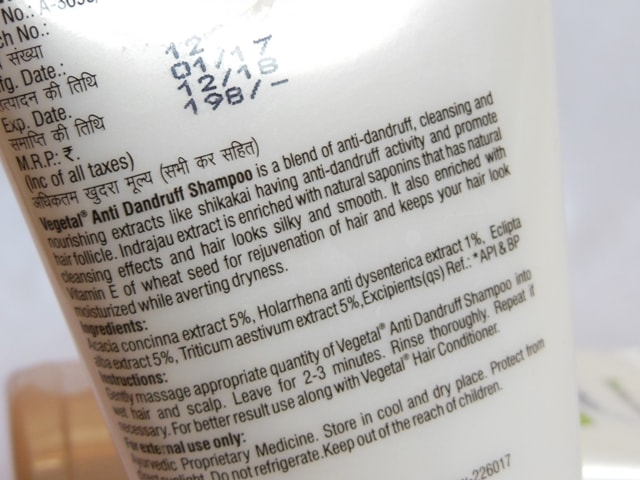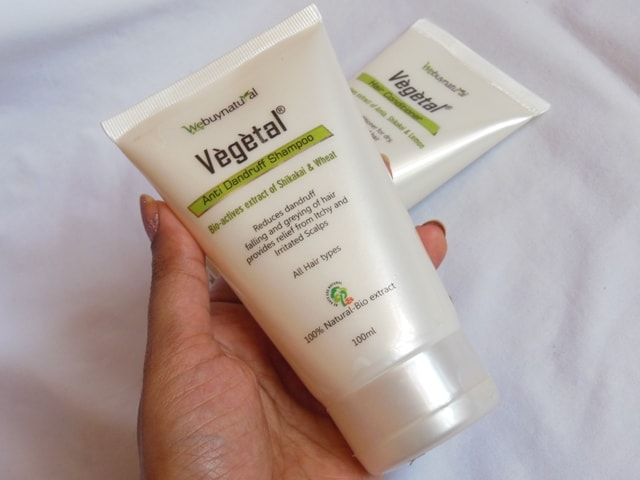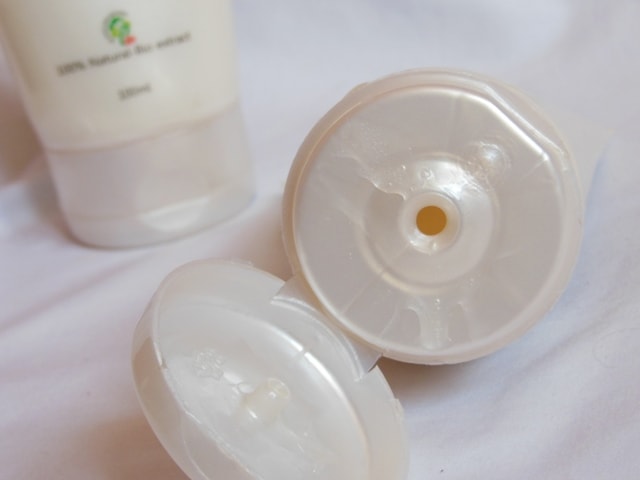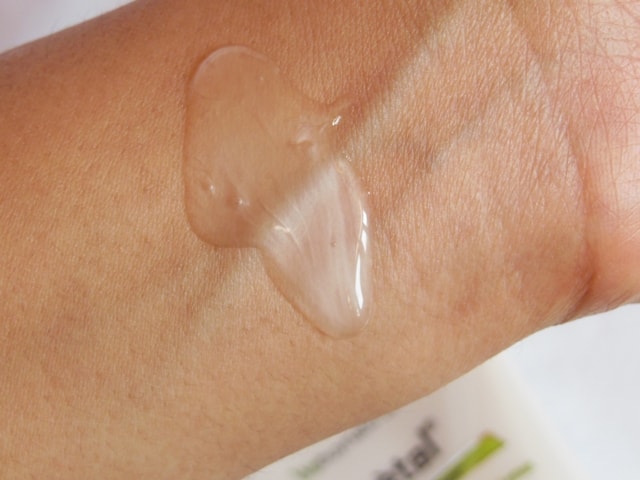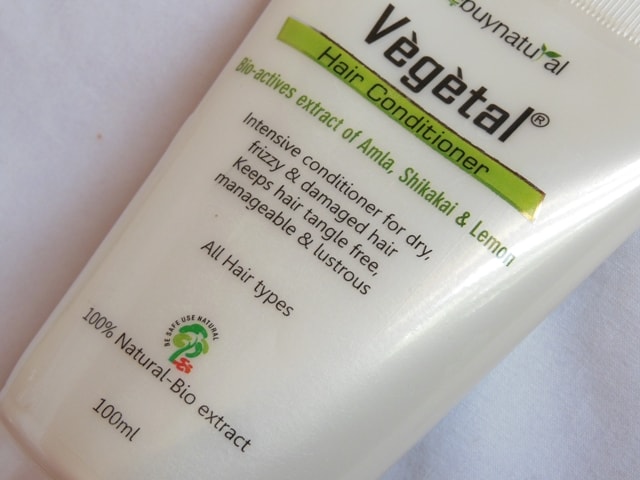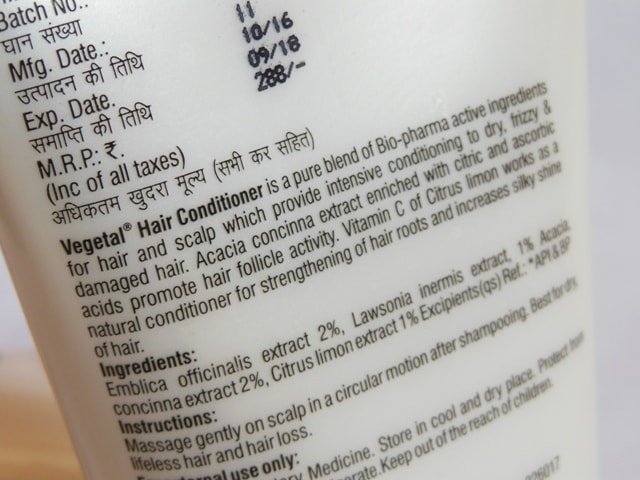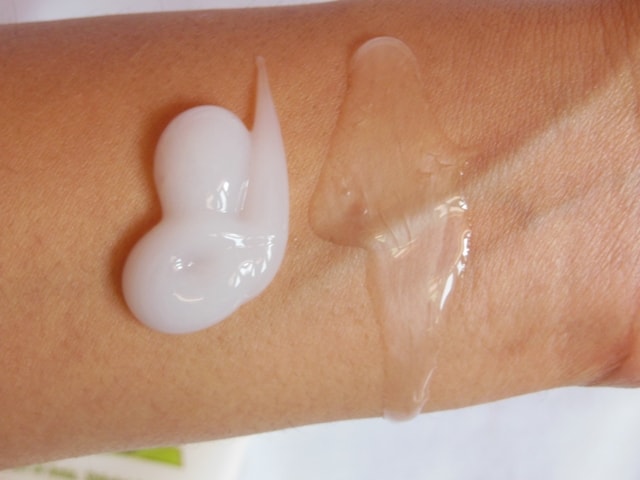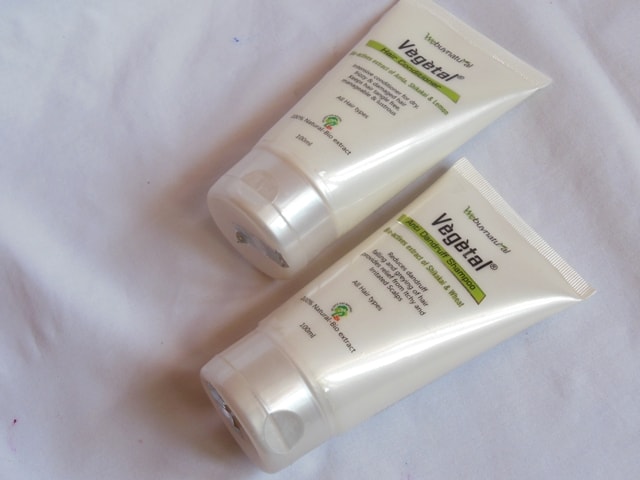 Rating: 3.5/5
Don't Miss to Checkout:

Patanjali Kesh Kanti Anti-Dandruff Shampoo
Patanjali Kesh Kanti Anti-Dandruff Shampoo
10 Best Dry Shampoos In India
Have you tried Vegetal Anti-Dandruff Shampoo and Conditioner? Which is your favorite shampoo Conditioner Combo?
PS: PR Sample but honest and unbiased Opinion
The post Vegetal Anti-Dandruff Shampoo and Conditioner Review appeared first on Indian Beauty, Fashion, Lifestyle blog.