Sugar Cosmetics Smudge Me Not Liquid Lipsticks
I have Sugar Cosmetics through Fab Bag and I must say that I have been super impressed with the products. Their Matte As Hell Lip crayons are nice and the Sugar Mascara which was added last year gave that voluminous look to my lashes. Now, Sugar Cosmetics has come up with Matte liquid lipsticks and undoubtedly I was super excited to try these. So, lets see how these new Liquid Lipsticks in India perform, Sugar Cosmetics Smudge Me Not Liquid Lipsticks – Rust Lust, Brink of Pink, Rethink Pink, Plum Yum, Brazen Raisin.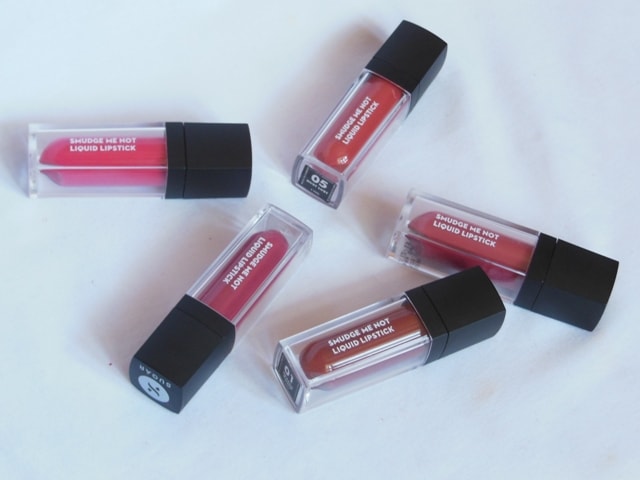 Check Review and Lip swatches:
Product Claims: If you've ever lusted for a "one-coat wonder" product for your lips, your search ends here. Get a full-blooded burst of pigment with just a single swipe of the SUGAR Smudge Me Not Liquid Lipstick that will stay the day and right up till the night! Wine, coffee & date-proof – this is a matte lipstick that is guaranteed to last longer that your longest day. Available in 10 stunning shades that will make it difficult to choose – the question is, are you ready to commit to a lipstick that is built to last?
Benefits: The SUGAR Smudge Me Not Liquid Lipstick gives you opaque pigmentation with a single swipe that stays all day with zero feathering or fading.
Our favourite mattifying fix contains a generous helping of Vitamin E and comes in a full range of 10 gorgeous shades that is guaranteed to make your OOTDs stand out!
This product is dermatologically tested & approved and 100% safe for your skin.
How to Apply: For precise application, apply it to your bottom lip first and then tend to your upper lip. Since the formula is very pigmented, we suggest applying the color to the bottom lip first, pressing your lips together and then filling in your Cupid's bow.
Price: Rs.499 for 4.5ml
Available in 10 Shades
Brazen Raisin
Brink of Pink
Tan Fan
Plum Yum
Rust Lust
Tangerine Queen
Rethink Pink
Wine and Shine
Suave Mauve
Drop Dead Red
Shade Details:
Looking to announce every entry of yours without saying a word? Up your lip game to bold burgundy with the Brazen Raisinshade that's as addictive as it is badass!
Walk into every room like you own it with Rust Lust– a terracotta red shade that strikes a delicate balance between the reds and the browns to make your pout stand out without a hint of doubt!
Ready to flaunt a pop of colour to inspire cheer in all around you? Swatch Rethink Pinkon your lips – a warm red fuchsia that combines the bright with the bold to create a look that's inimitably beautiful
Crafting an elegant look that blends the artistic with the stylish? Embrace the mild tones of Plum Yumwhose muted berry shade with its immortal appeal is bound to weave an aura of grace around you
Raring to have a carefully careless day with your BFFs where good times aren't measured by the hour? Sport Brink of Pink with its dusty mauve hue to amp up the smile on your lips and the laughter in your heart!
Packaging: These Sugar Cosmetics Smudge Me Not Liquid Lipsticks comes in a small glass tube with a flat doe foot applicator. The packaging is similar to Maybelline Lip Polishes with the product contains in a shape of lipstick bullet. The wand is quite small but it give more control and aids precise application while defining lips
My Experience with Sugar Cosmetics Smudge Me Not Liquid Lipsticks:
Texture: Sugar Cosmetics Smudge Me Not Liquid Lipsticks have a thin creamy texture, neither too runny nor too moussy which gives a super smooth and even application and even the darker shades give a non-patchy application.
Formula: The formula feels light –weight on the lips. Though I can feel the lipsticks drying on my lips as there is slight stretchy feel. However, after few more minutes lips gets used to it and they wear comfortably. Once dry it sets a transfer-proof finish. And then there is absolutely no smudging, fading or flaking for hours. The lipstick is here to stay!
Pigmentation: These Sugar Liquid Lipsticks are insanely pigmented and I just need 1-2 swipes to get a smooth, opaque coverage. The liquid lipsticks sets to a flat matte finish within 30-40 seconds. Though, it can be slightly drying but still quite comfortable compared to any other matte liquid lipstick.
Longevity: These liquid lipsticks are one of the longest lasting lipsticks I have tried. They won't go anywhere for as long as 10-12 hours. But just like other liquid lipsticks, they do fade from the inner centre of the lips with food ( especially oily food) and talking. However, unlike regular liquid lipsticks they don't settle in fine lines or flake on lips after few hours. Overall, they look pretty good on lips even after hours of wear. And the reapplication is also smooth, so in case you want to revive the fresh lipstick application after food just reapplies!
Removing these liquid lipsticks will require good oil based makeup remover because the formula just hugs the lips.
Recommendation: : Sugar Cosmetics Smudge Me Not Liquid Lipsticks are one of the best liquid lipsticks in India with an affordable price tag. And they have a beautiful shades ranging from plums, nudes, pinks and reds for warm Indian skin tones with If you love matte finishes and can deal with the dryness. The formula is crazily pigmented and once set it doesn't budge at all. With Absolutely no transfer, smudging or flaking. Also, I can smell a faint vanilla scent which is nice. If you love matte finishes and can deal with slightly drying formulas, give these a try. Apply over exfoliated and well moisturized lips for a more beautiful finish.

I absolutely love all the shades from the collection but I have to choose just 2 I will go for Rust Lust and Brink of Pink. Plum Yum is another neutral shade that will flatter most Indian skintones!
PS: You can try one of the liquid lipsticks in this month's Fab Bag, check February Fab Bag 2017 !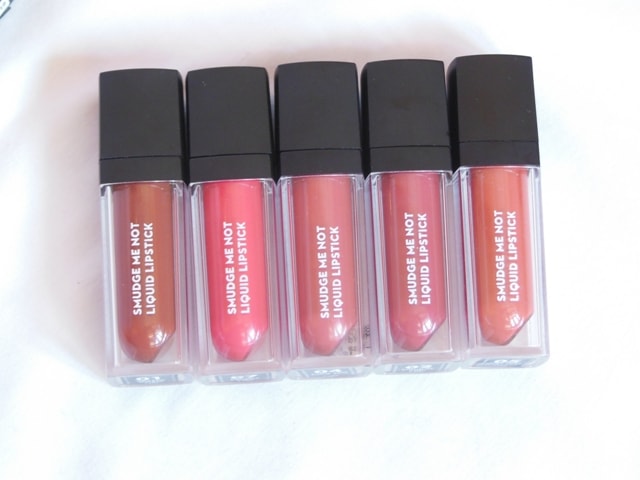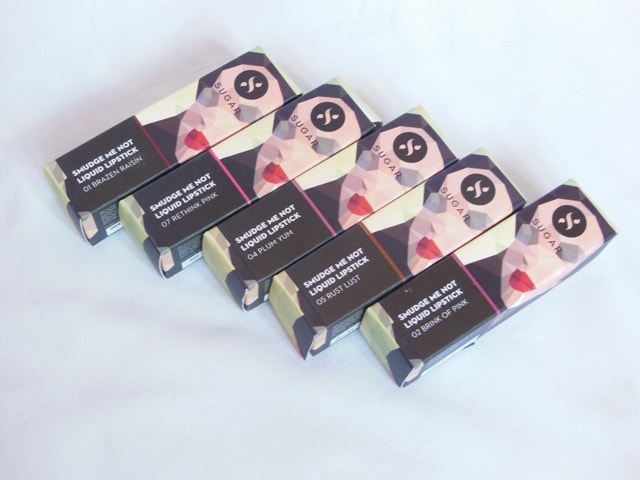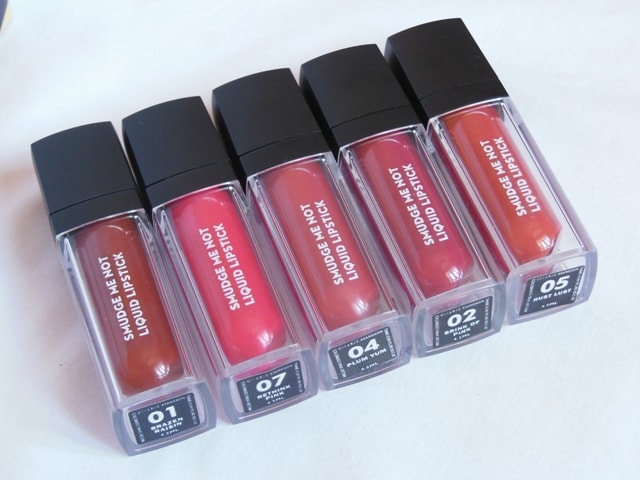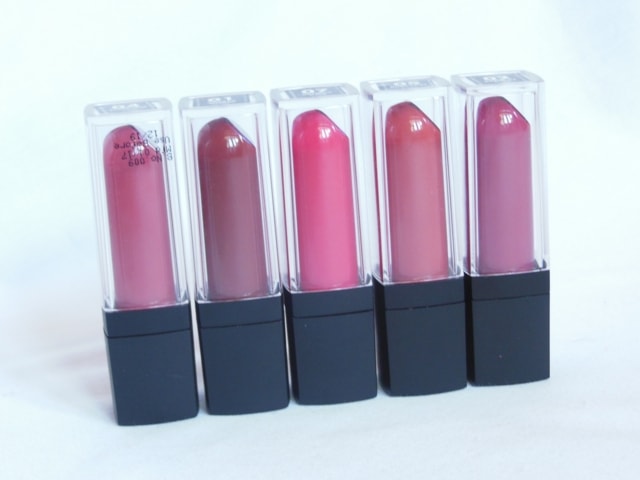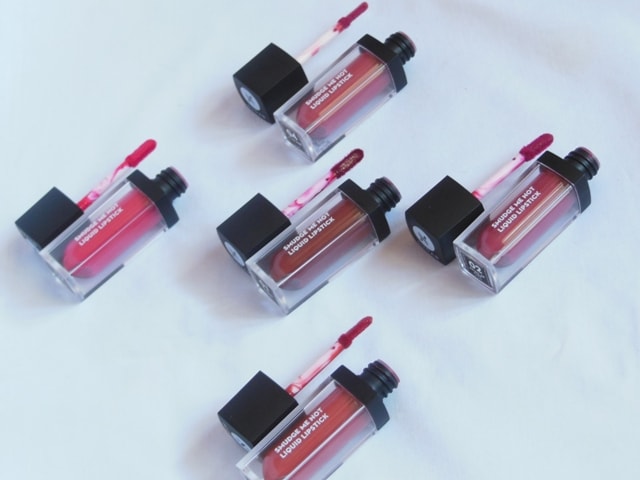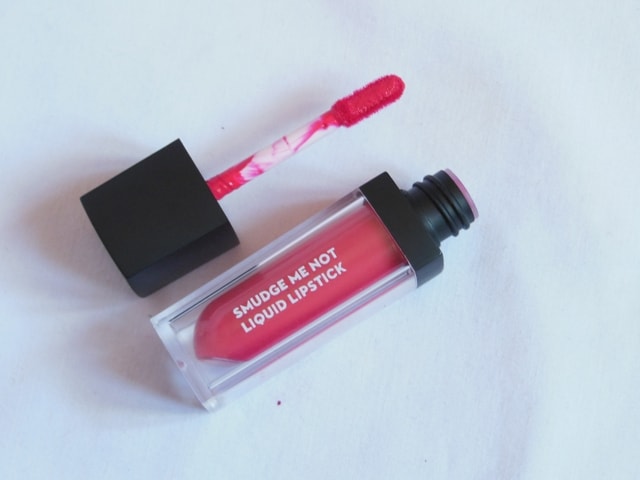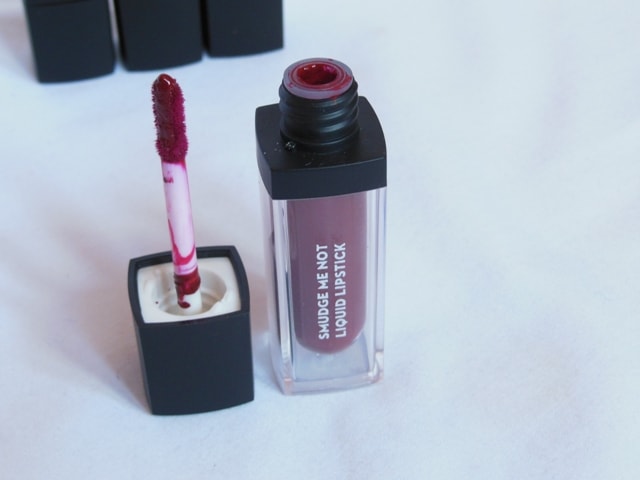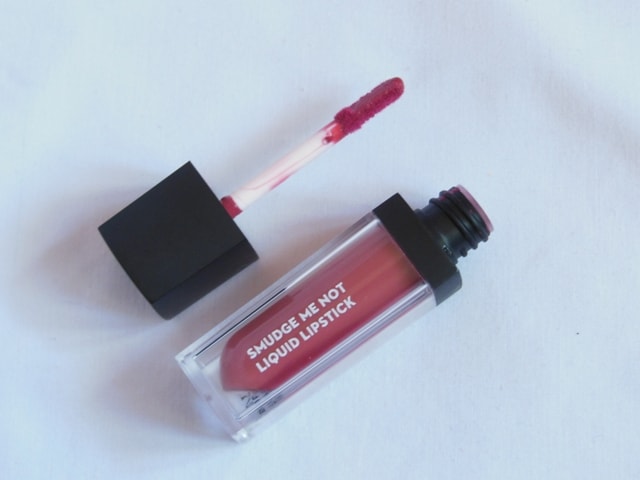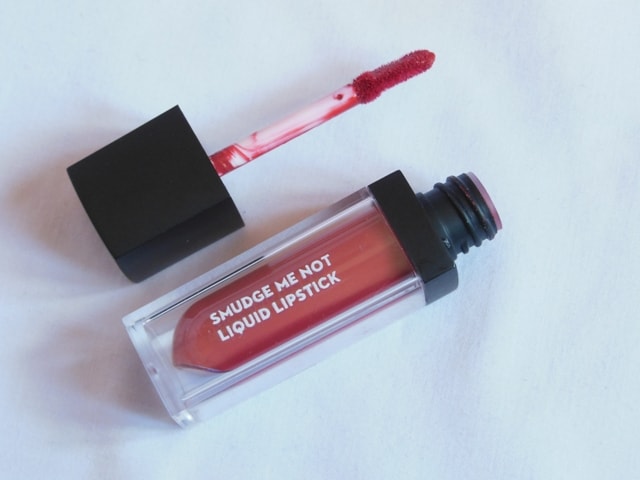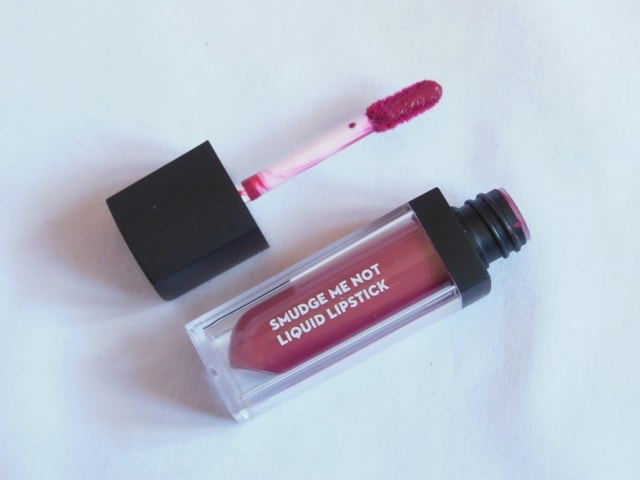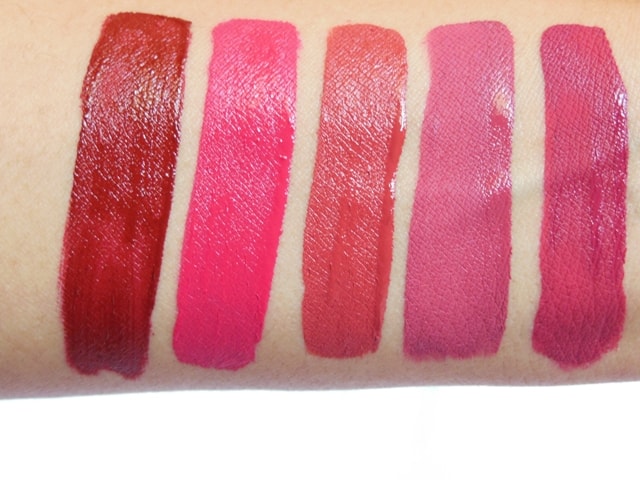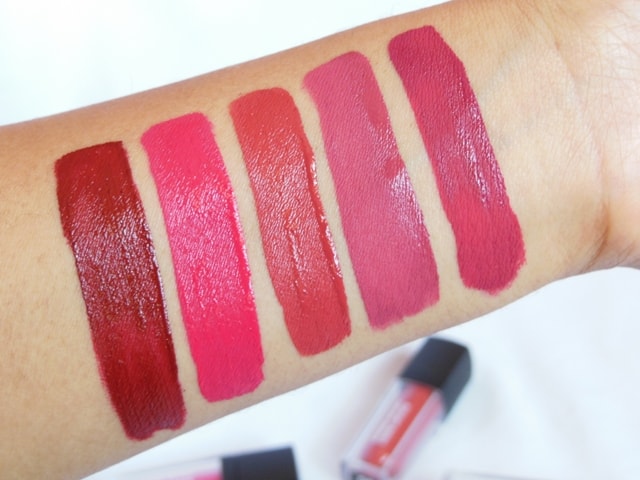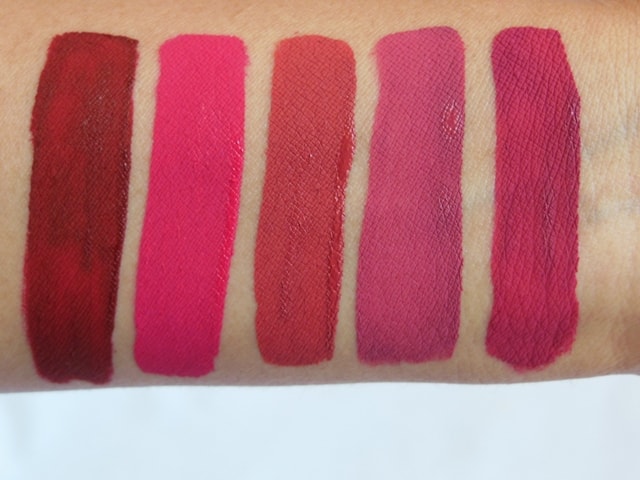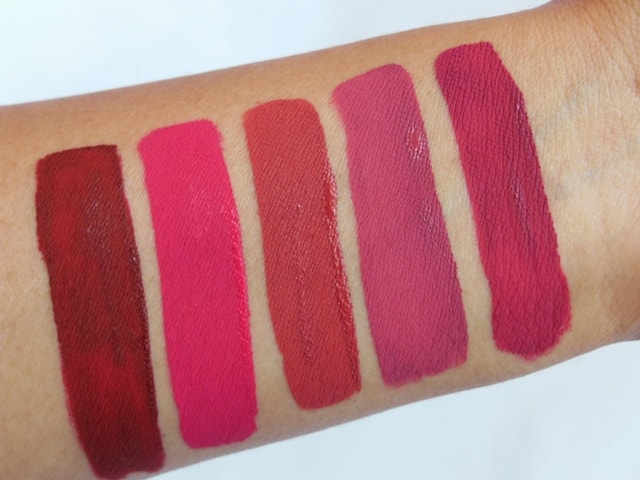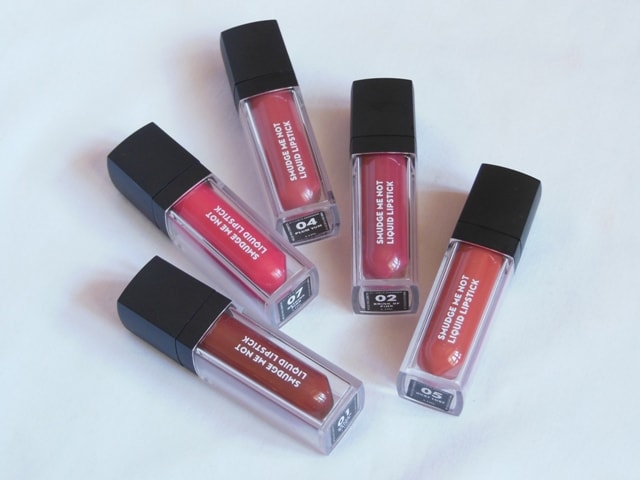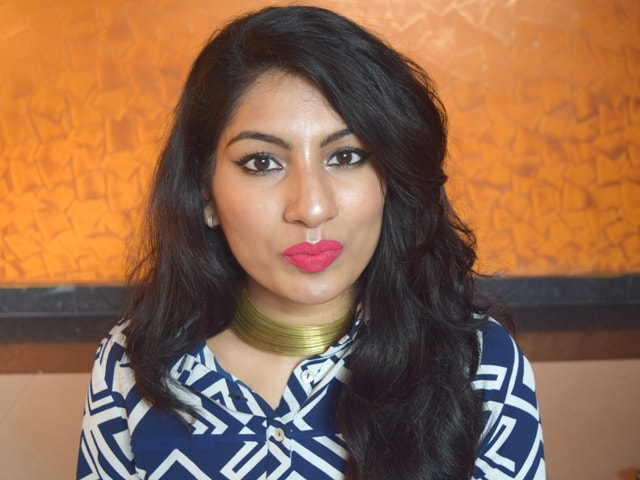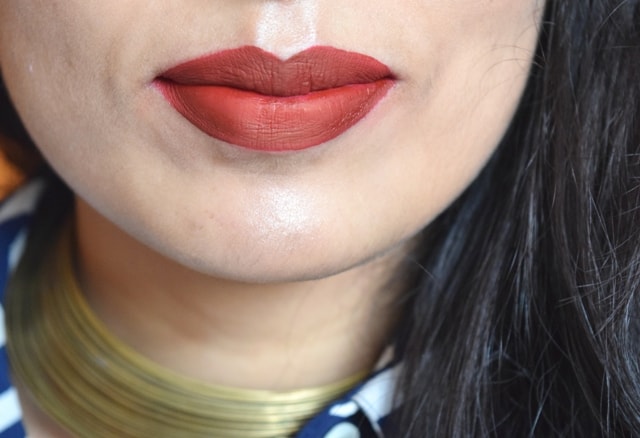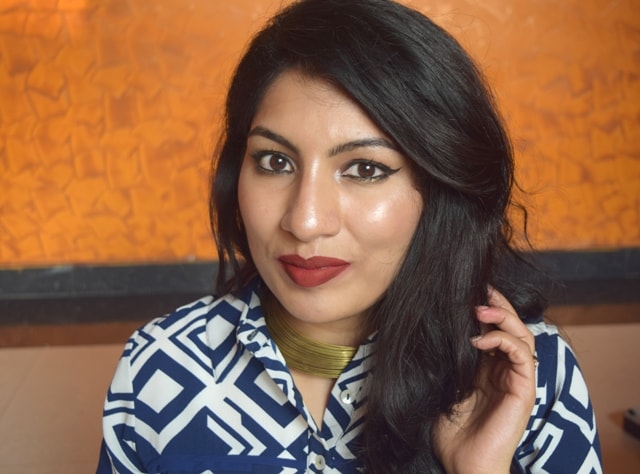 Rating: 4.5/5
What do you think about these new Sugar Cosmetics Smudge Me Not Liquid Lipsticks? Which is your favorite shade ?
PS: Product sent by brand for consideration but honest and unbiased opinion!
The post Sugar Cosmetics Smudge Me Not Liquid Lipsticks: Review, Swatches appeared first on Beauty And Makeup Matters.