Palmer's is one of those international skinacre brands that I really love because of their amazing ingredients list. I received Palmer's Cocoa Butter Formula Body Lotion sample few months back in my fab bag and I fell in love with the scent and texture of it. One of the best body lotion for dry Skin I have ever tried. And this month I got this Palmers Cocoa Butter Skin Therapy Oil On the Go Rollerball in my December Fab Bag.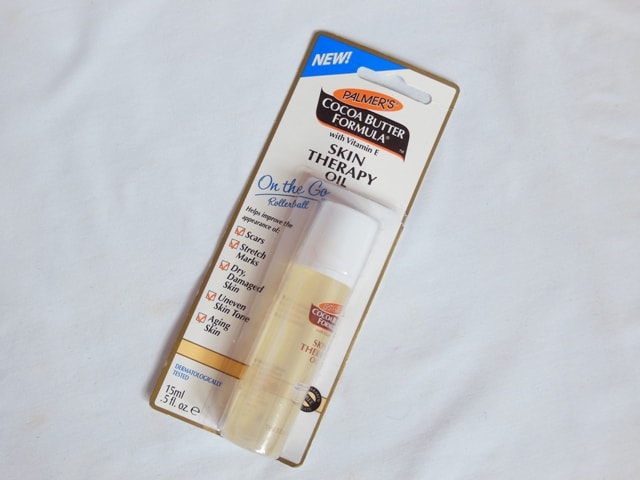 I usually don't apply natural oils on my face because of fear of breakouts. But this Palmer's Cocoa Butter Therapy Oil tempted me so much that I couldn't resist and applied it on face. I have been using this Palmers Cocoa Butter Formula with Vitamin E Skin Therapy Oil since day 1 of receiving it in the December Fab Bag, so let's check out how it worked for me.
Product Description: Palmers Cocoa Butter Formula With Vitamin E Skin Therapy Oil is a multi-purpose skin perfecting oil which can be used all over the body including the face. It is enriched with Canola Oil, Cocoa Butter, Vitamin E which has natural moisturiser, improve presence of scars, stretch marks, dry, damaged skin, uneven skin tone, aging skin, fine lines and wrinkles.
It is non-greasy.
Non-staining.
Absorbs quickly into the skin.
Can be used as bath oil.
Directions For Use: Gently massage into affected area 3 times or as often as desired.
Ingredients: Canola Oil, Isopropyl Myristate, Cetearyl Ethylhexanoate, Sesamum Indicum (Sesame) Seed Oil, Tocopheryl Acetate, Dimethicone, Theobroma Cacao (Cocoa) Seed Butter, Fragrance (Parfum), Rosa Canina Seed Extract.
Price: Rs 890 for 150ml ( Rs 2265 for this rollerball on Amazon.in)
Packaging: Palmer's Skin Therapy Oil on the go Rollerball comes in a small clear plastic bottle with a roller ball applicator and a white colored screw cap. The bottle is packed in a clear plastic with all the details mentioned on the thick paper attached to it. The rollerball makes the application super easy and quick. Just roll it on the areas where you would like to apply the oil and you are good to go. The packaging is extremely easy to use and travel friendly. There has been no leaking and I can check the amount of product left in the bottle easily.
My Experience with Palmer's Cocoa Butter Formula Skin Therapy Oil:
Palmer's Cocoa Butter Formula Skin Therapy Oil is light peachy colored oil with a thin consistency.
Formula: This Palmer's Skin Therapy Oil is light-weight oil which doesn't feel greasy or heavy on skin. It is essentially oil so it has a runny texture but the roller ball applicator makes it easy to apply. The oil feels much lighter than most of the natural oils I have used.
Application: It does give a shiny appearance to my skin on application but with a little massage it gets absorbed into the skin giving it a smooth and radiant glow. I am really surprised at how easily and quickly it penetrates into the skin. The non greasy and non-staining formula of this Palmer's Therapy Oil makes it a perfect pick to be used as a body oil for dry skinned beauties especially in winters.
Fragrance: The oil has a very mild warm vanilla scent which is very soothing to the senses. I really enjoy its pleasant fragrance especially in winters.
Results: Talking about its efficacy, the oil has changed my skin for good within a week. I applied it once or twice a day and within a week I can see significant fading in the acne scars I have on my cheeks. Not only this it also made my skin super soft and supple. It never makes my face look oily but gives a healthy radiant glow to my skin. Just roll it over the problem areas or apply all over the face, rub it in for few seconds and dang!! It will penetrate into the skin and start working on reducing the scars and marks. It's almost 3 weeks now and it has helped a lot in fading acne marks on my face.
It claims to work on reducing stretch marks, uneven and aging skintone along with dry and damaged skin too. I can already see a major improvement in acne scars and my skin's texture. I can't wait to try it on stretch marks and see them fading away.
It doesn't clog pores or cause any breakouts. I just need a small amount to cover my face. This Skin Therapy Oil is a blend of natural oils like Canola Oil, Sesame Oil and Cocoa Seed Butter extracts which naturally nourishes skin and works on improving its texture.
The oil is on pricier side but the quality totally justifies its price. The oil is paraben free and dermatologists tested which makes it stand out. I have a dry skin and it wonderfully for me but I will suggest trying this oil in winters if you have oily or combination skin.
Recommendation: Palmer's Cocoa Butter Formula Skin Therapy Oil is light weight oil which gets absorbed quickly into the skin with a little massage. It doesn't feel greasy or heavy on skin and is suitable for even day time application in winters. The oil has shown visible results on acne scars within a week of application. It has not only faded the scars but also made my skin softer, smoother and brighter. I have been using it for almost 3 weeks and the results totally blew me over. Now, I am excited to try it on my pregnancy stretch marks around the belly ( wish I knew about it earlier ). My dry skin loves this oil so it is a must have product for dry skin beauties. But I am sure the non-sticky, non-greasy, non-staining formula will make it a great option for oily skin as well. Highly recommended!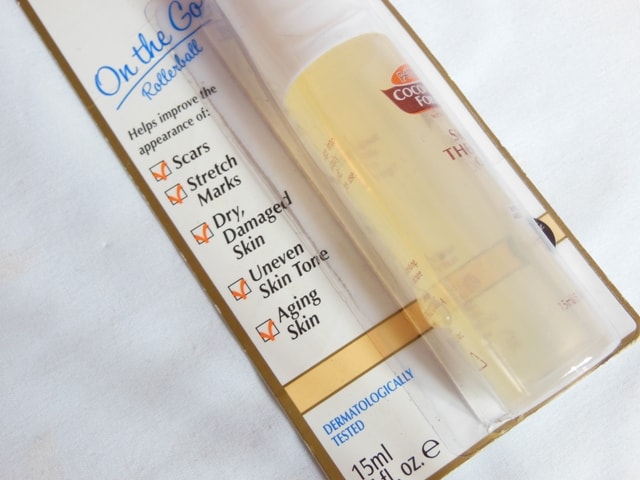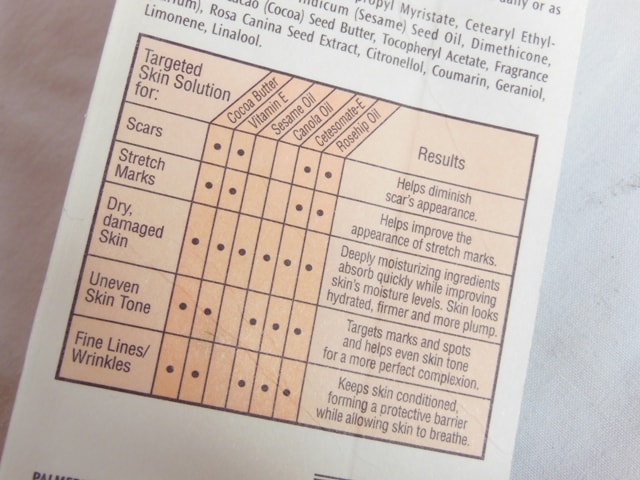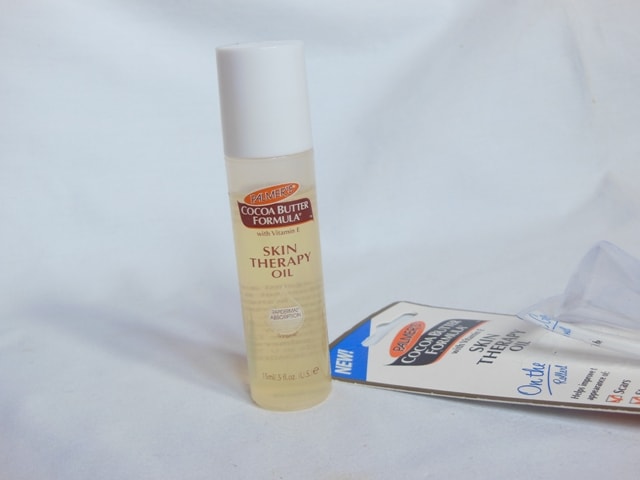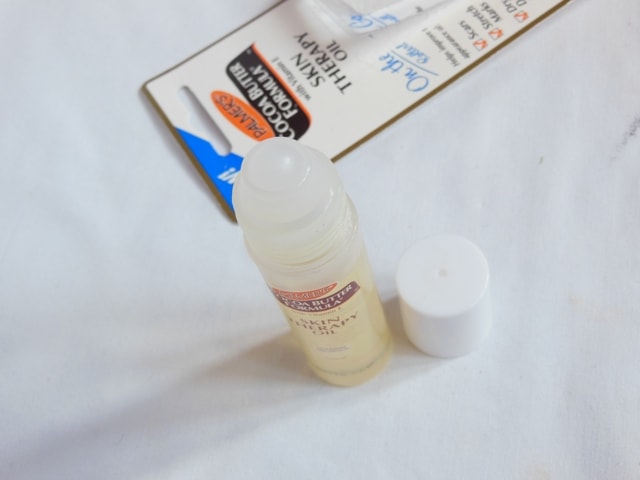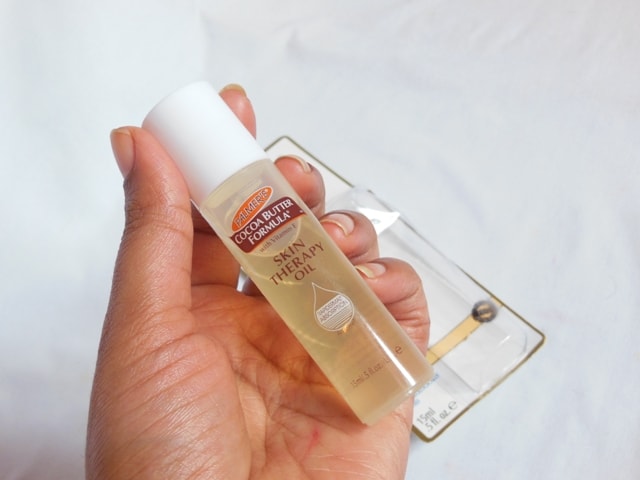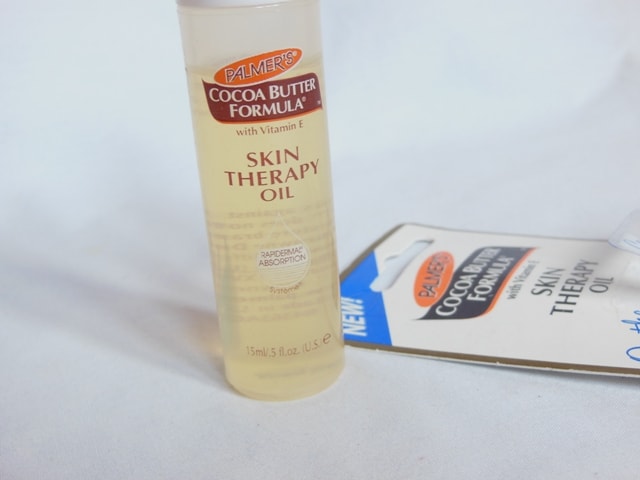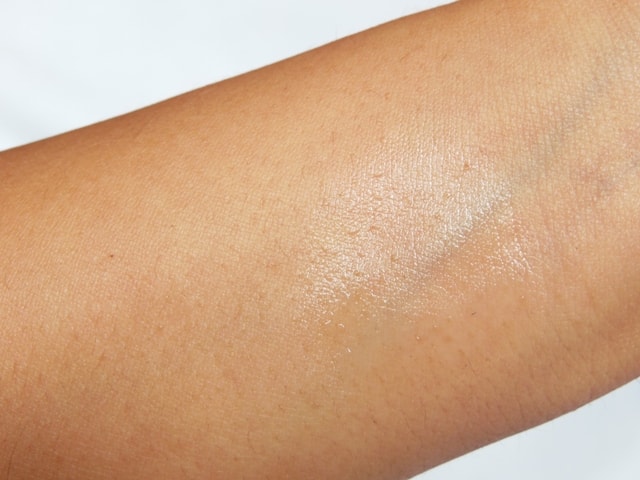 Don't Miss to Checkout:

Top 7 Natural Moisturizers for Dry Skin

The Body Shop Vitamin E Moisture Cream Review
Best Beauty Benefits of Carrot Seed Oil
Rating: 4.5/5
Have you tried Palmer's Cocoa Butter Formula Skin Therapy Oil? Which is your favorite facial oil?
The post Palmer's Cocoa Butter Formula Skin Therapy Oil Review appeared first on Beauty And Makeup Matters.