Must have Vintage Jewelry pieces for Indian Brides
One of the best things about being a girl is the opportunity to wear "Jewelry". Especially in India where Jewelry is a must have for women. I love the fact that I can buy (read hoard) and flaunt new jewelry pieces in many forms. Be it rings, necklaces, toes rings, hand harness, chokers, Mattha Patti, Earrings, waist belts.. options are endless. And when it comes to Antique Jewelry, it brings back the rich heritage of our mesmerizing culture and have the old world charm. Today, I am sharing my 10 Must have Vintage Jewelry Pieces for Indian Brides.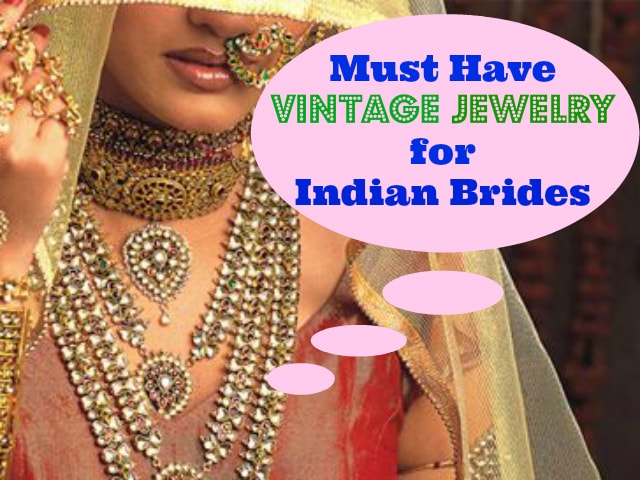 Jewelry is essential component of the splendid Indian bridal wear. Nowadays, there are numerous modern jewelry designs to choose from but there is something super special about the Antique Jewelry pieces. The brides are adorned with heavy gold and precious stones jewellery pieces where every Jewelry piece has a special purpose in Indian culture.
On the wedding day, the ring is not just a piece of jewelry but a sign of love and the everlasting bond of marriage. Married Indian women must wear Toe rings, bangles, Mangalsutra (neckpiece with black pearls), earrings and much more completing her Solah Srignar. With the changing times we have reduced the amount of jewelry pieces we wear on a daily basis but I absolutely adore the full on dressed up looks of Indian Queens who are decked up with their favorite jewelry pieces.
Must have Vintage Jewelry pieces for Indian Brides:
1. Waist Key Chain/ Saree Challa :
Waist jewelry has been worn in India since ancient times in form of belts of precious metals, hook type kandoras, or key chains, key rings. It can be tucked in saree and is used by brides to keep the keys of the house with her.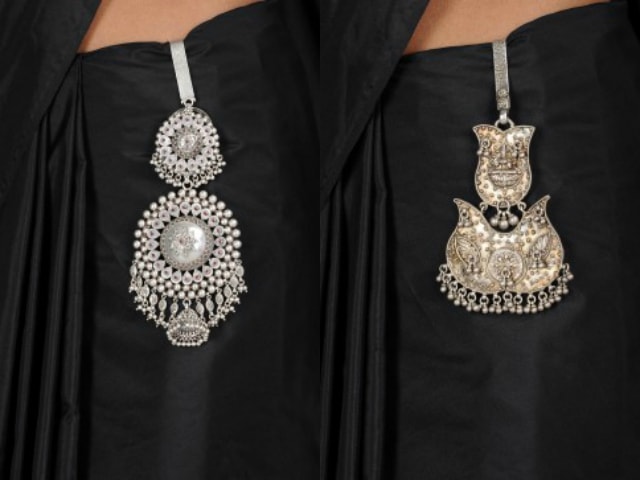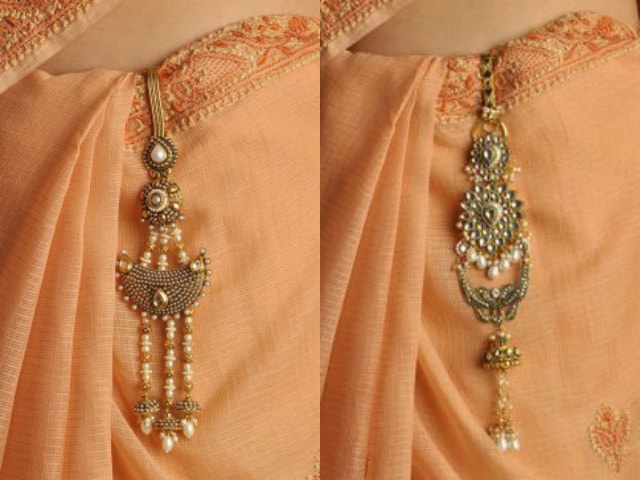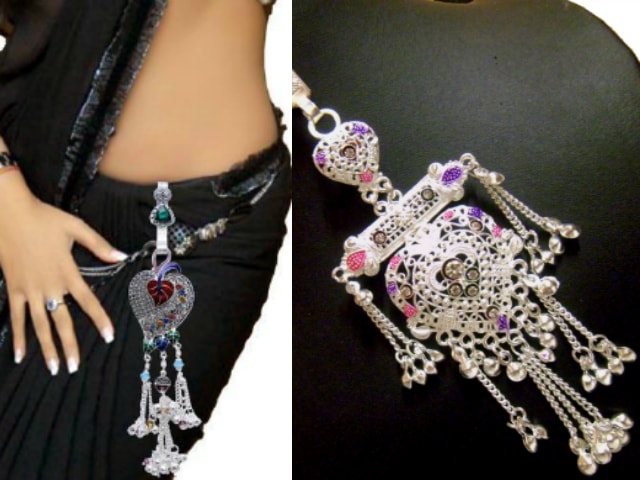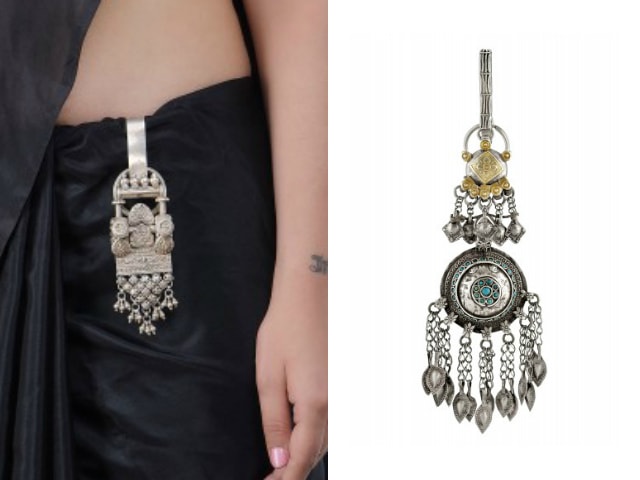 2. Waist Chain/ Saree Belts/ Kamarband:
Kamarband or Saree Belts are one of the most sensuous ornaments in the Indian Bridal Attire. The waist band also known as sash, patka, phenta, girdle etc. Kamarband looks amazing on slim waistlines by shaping the figure especially when it's worn with low waist sarees and lehengas. Shilpa Shetty has been spotted flaunting Kamarbands on her sultry waistline. Some inpisrations for Elegant Sari Belts for you Bridal Jewelry collection.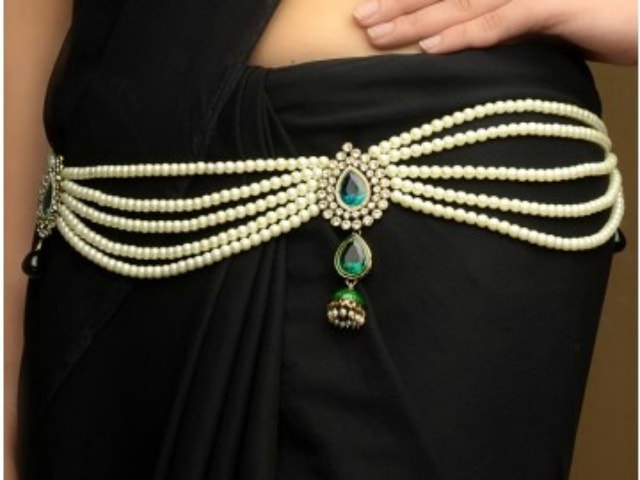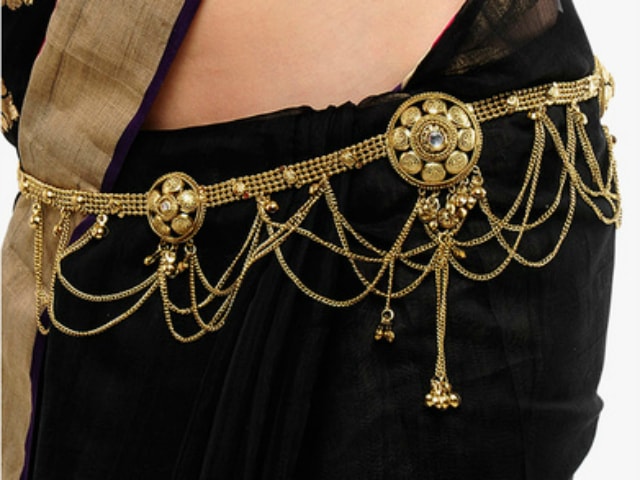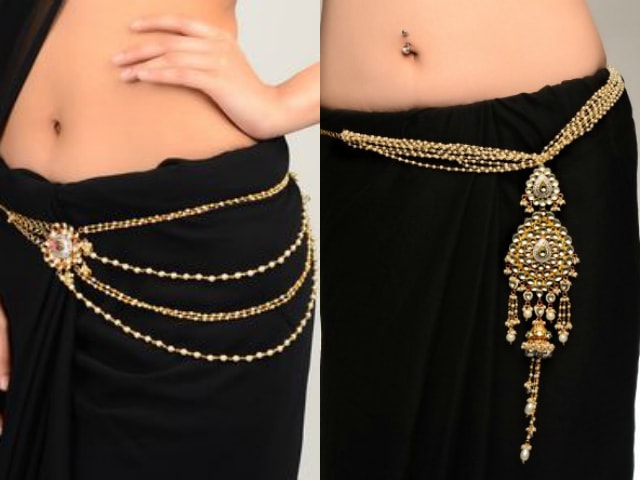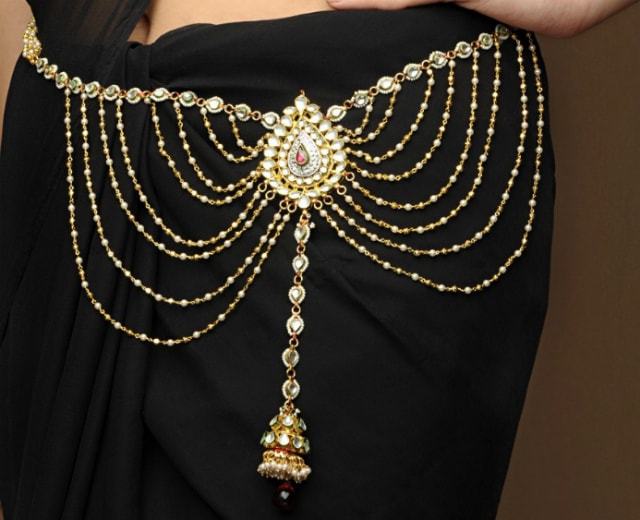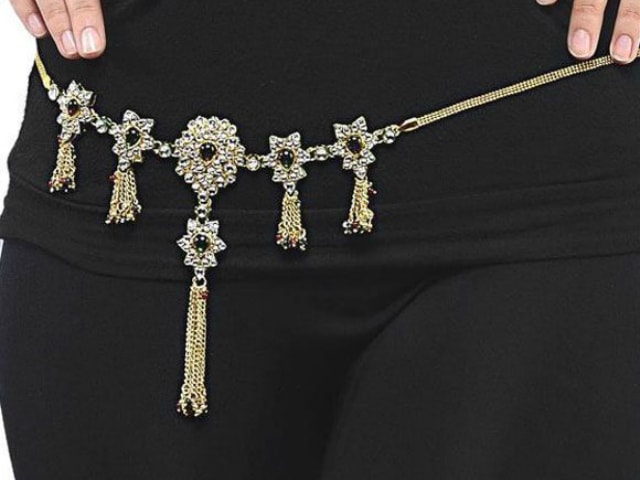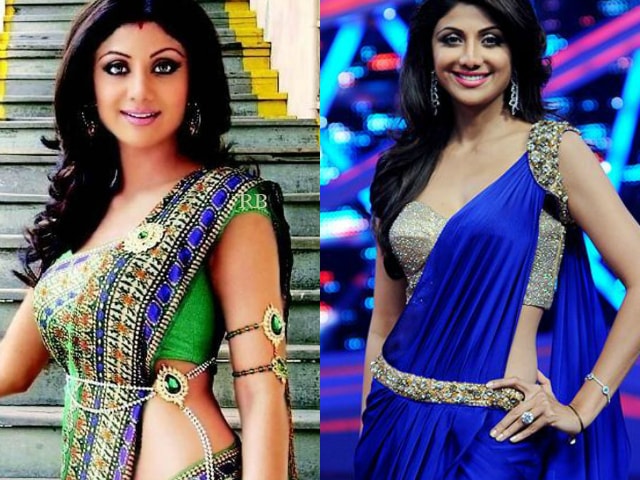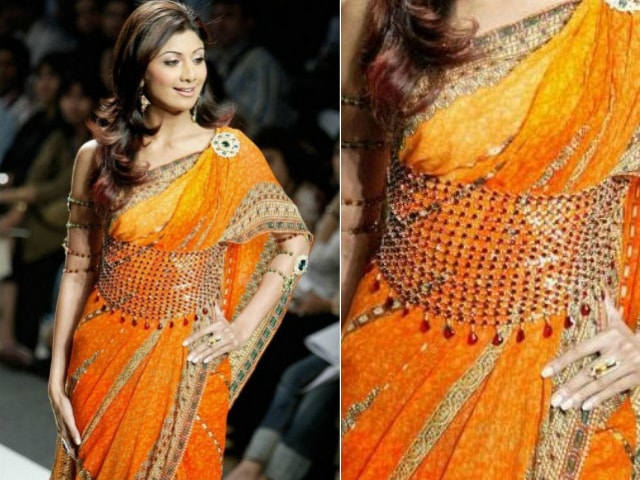 3. Saree Pins/ Saree Brooches:
Another must have for any Indian women who loves to wear sarees. Saree Pins are used hold the saree pleats in place. So, it has been transformed to a jewelry piece to add beautiful finished touch to the look.
Now, the Saree Brooches are getting transformed to chest pieces like the one sported by Sonam Kapoor.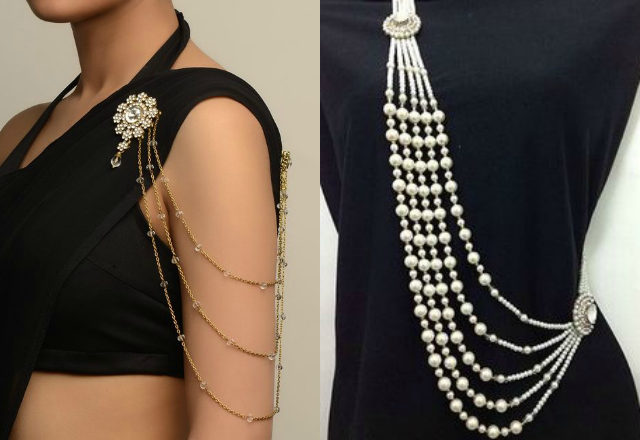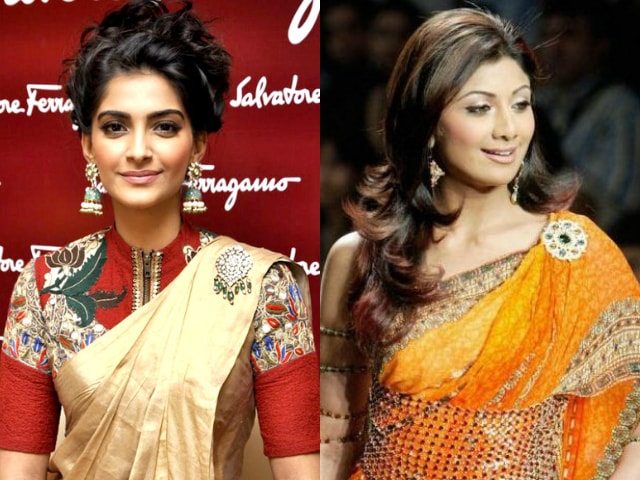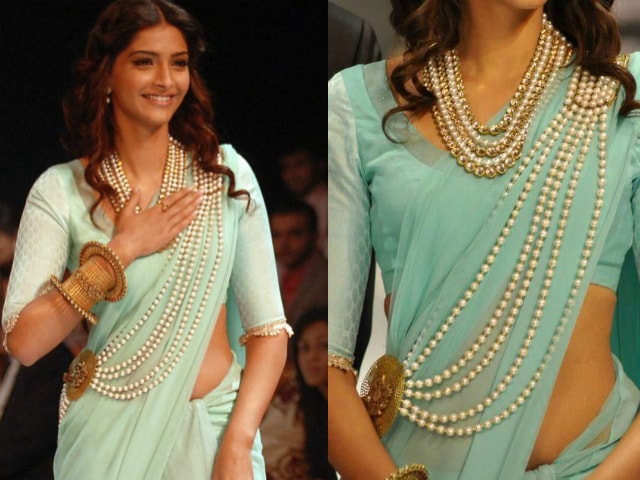 4. Headpiece/ Matha Patti /Maang Tikka:
Beautiful Indian Bridal Headpieces also knows as Maang Tikka or Matha Patti is one of the most attractive charateristic of Indian Bridal Look. It is normally worn on the middle parting of hair line in such a way that the pendant falls on the forehead. This elaborate head piece forms an integral part of married woman's jewelry . The traditional bridal headpieces looks amazingly beautiful but I am loving the modern designs with interesting styles. They can be paired with a western wear for Bohemian look.
Maang Tikka: Maang Tikka consists of a pendant and a chain which is pinned in the hair to keep it in place.
Matha Patti: It is a maang tikka held together by chains of bands on both sides. It is one of the most essential part of bridal wear.
5. Nose Ring:
In India, it's an age old tradition to wear nose rings. A hole is pierced on the left side of the nostril and a ring is worn. It also one the most essential part of bridal jewelry. It is usually joined to the ear by a chain. Many Bollywood celebrities were also seen sporting nose rings on red carpet and Movies.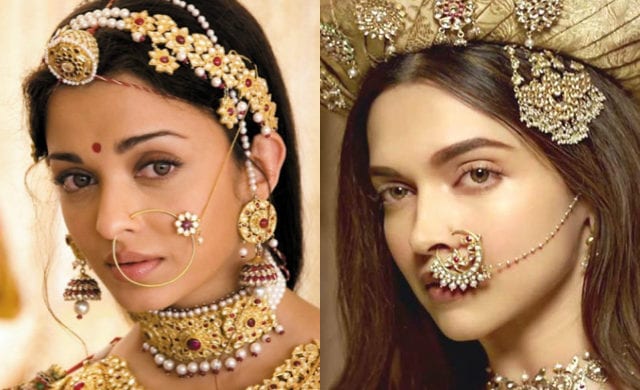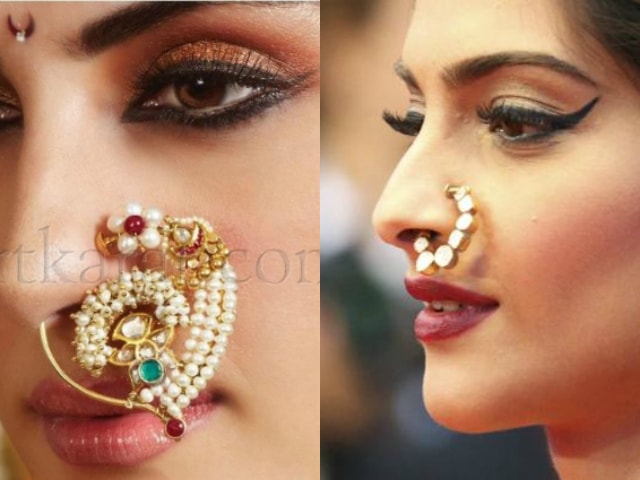 6. Hand Harness/ Hathphool:
Just like Foot Harness we have hand harness as hand accessory. Hath phool is a beautiful Indian jewelry that is worn on the back of the hand. It embellishes the wrist as well as the fingers of the bride. You can for an delicate piece made with pearls or a big one for a royal feel. They are one of the most essentials part of Indian bridal jewelry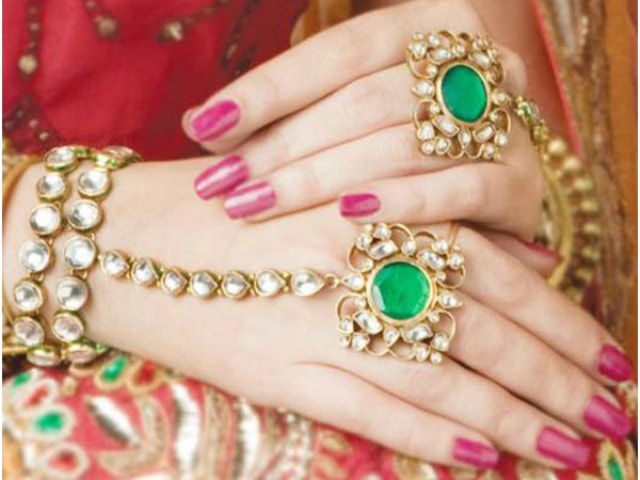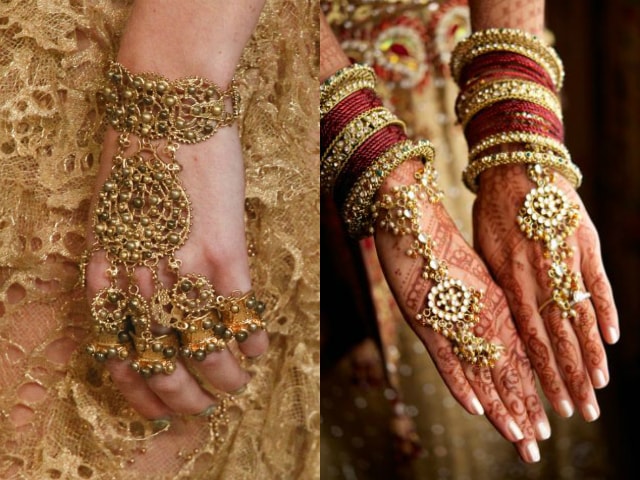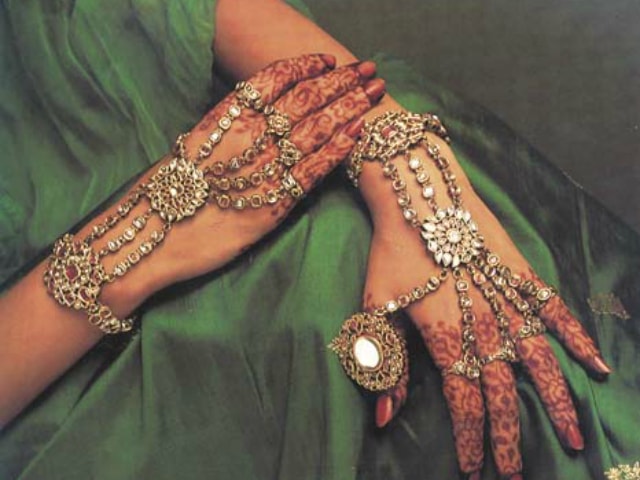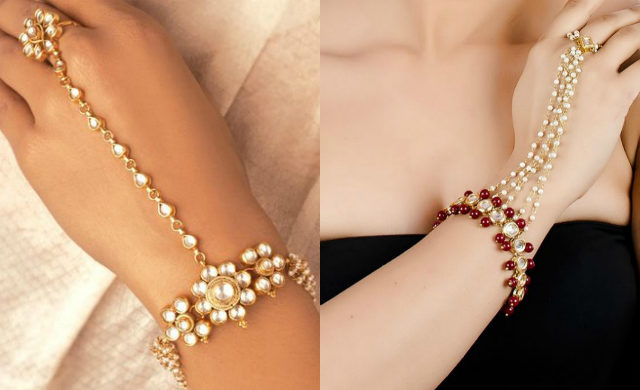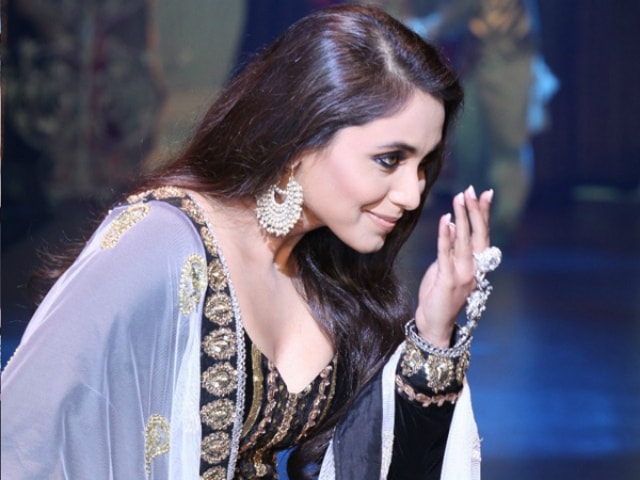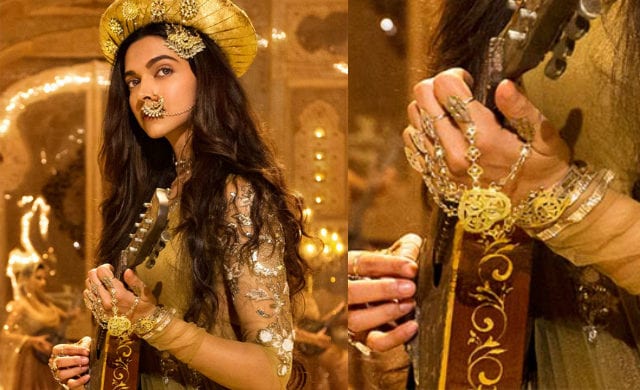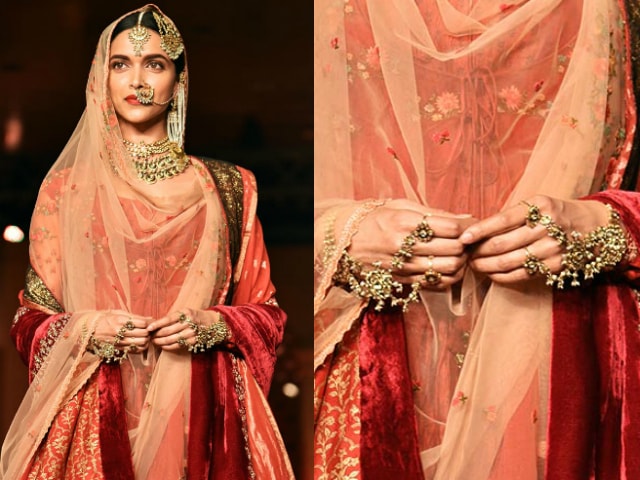 7. Armlets/ Bajubandh :
An armlet also called arm rings or armbands is a piece of jewelry worn around the upper arm much as a bracelet is worn around the wrist. They are famous among Indian brides to give a finishing touch to arm accessories.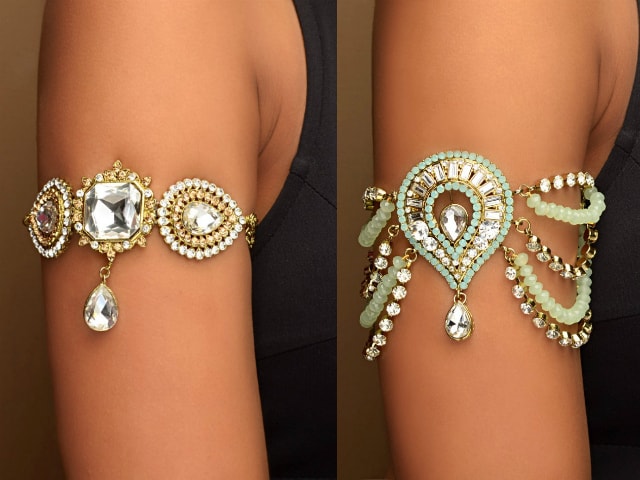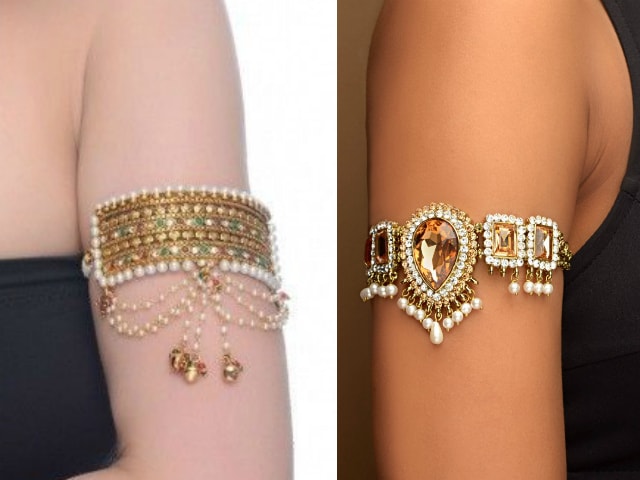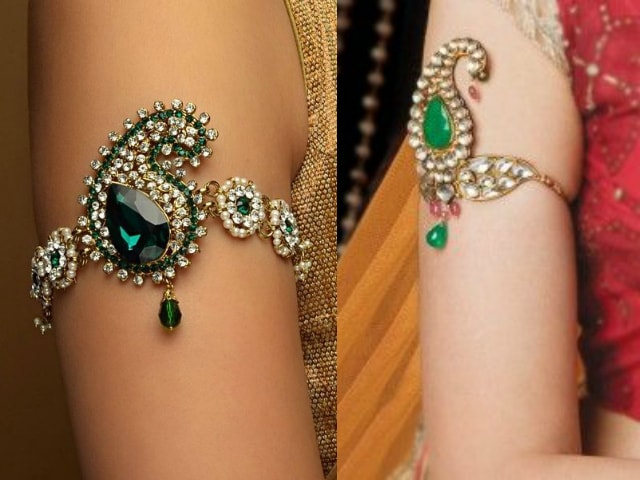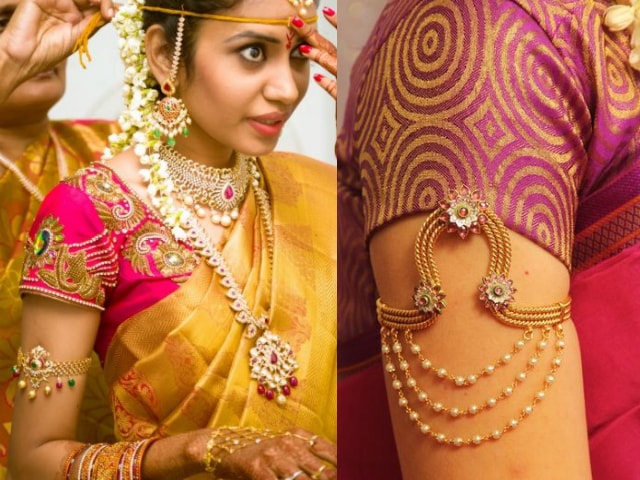 8. Bangles / Kada/ Cuffs:
A bangle is one of the most important ornaments of Indian bridal wear. Gold Bangles are traditionally a part of the solah shringar of Indian brides. It is mandatory for newly wed brides and would-be-brides to wear bangles made of glass or gold. I especially love thing chunky kadas of Rajasthani style with a single hook and traditional designs. When it comes to cuffs, my mantra is: the bigger and bolder, the better. Bollywood celebrities especially Sonam Kapoor never fails to impress me with her jewelry choices. Some of my favorites from her traditional looks.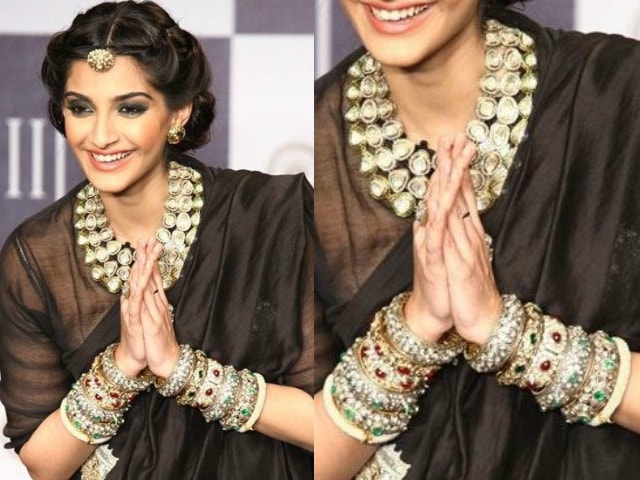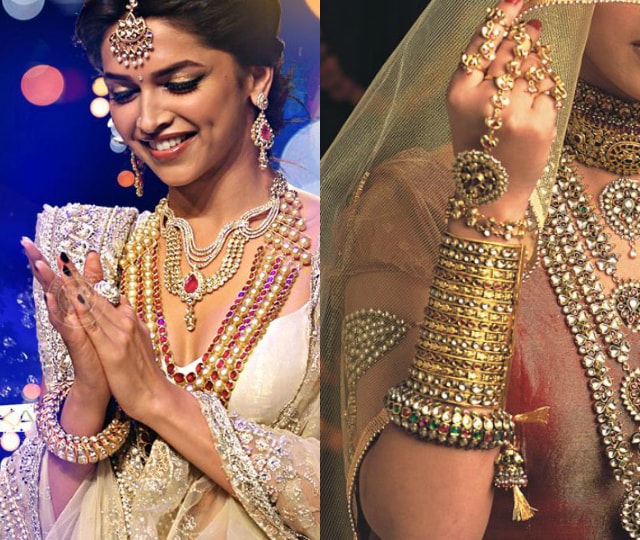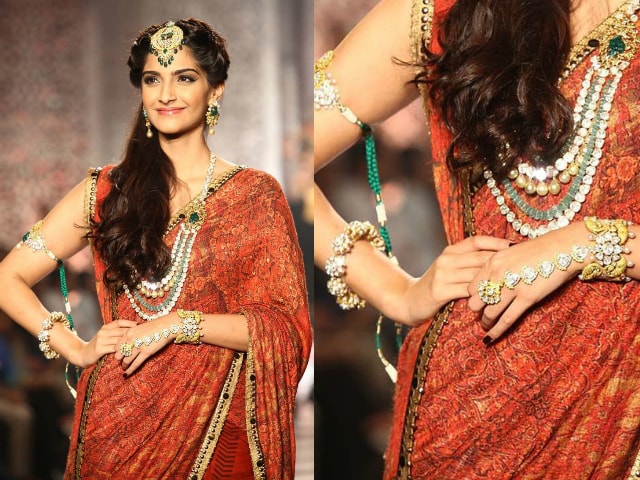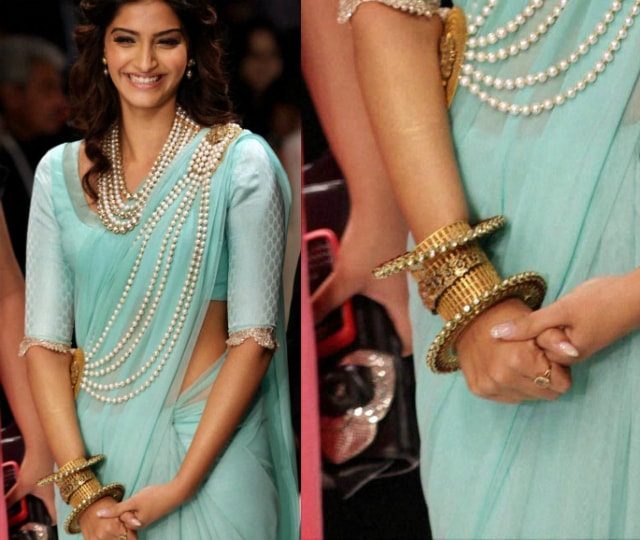 9. Anklets / Payal/ Jhaanzar:
Anklets or usually known as 'Payal' in India, is one of the most beautiful yet intricate piece of jewellery which we Indian women wear. One can pick a delicate piece with a thin band or go bold with a big and broad band. I personally love Anklets with a broad patti/ Band and lots of Ghungroos. There are some amazing Oxidized silver options along with regular Silver and gold ones.
Foot Harness are like extended pieces of Anklets with a Toe ring. They look extremely feminine and adds a royal touch to the look. One can go for Bohemian Ankle Chains or Kundan Foot harness for a more traditional look.
10. Toe Rings / Bichhiya:
Toe rings, also known as Bichhiya are a must for married Hindu woman. It is worn as a symbol of married state They are usually made of silver and worn in pairs on the second toe of both feet.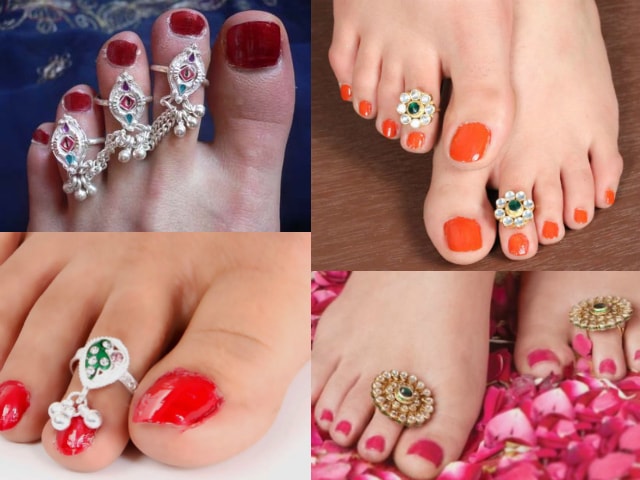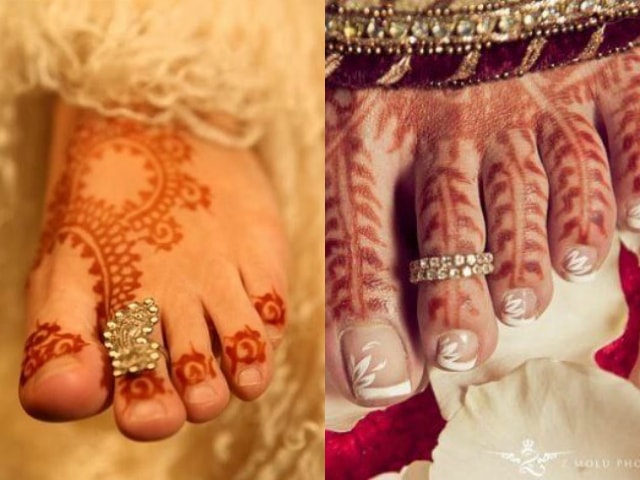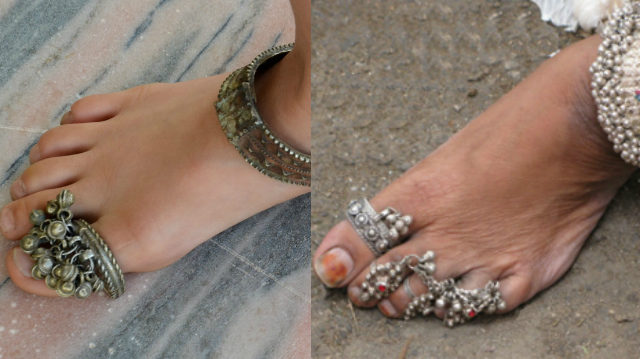 11. Antique Wedding Rings:
No wedding is complete with a ring, so it has to be special. Though, nowadays engagement rings are synonym to white gold/ platinum with a solitaire and diamonds. The oversized traditional rings are a must have in Indian Bridal wear. These chunky finger rings are usually made of gold and kundan and such a beautiful old world charm to the whole look with an edge. While you ca rock the casual trendy look with fashion jewellery like oxidixed silver rings.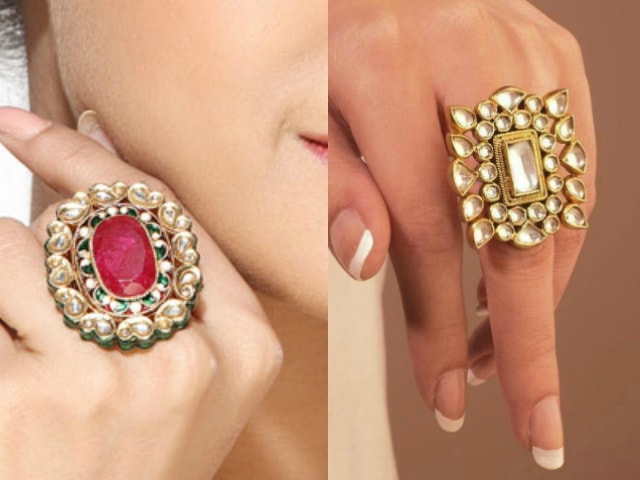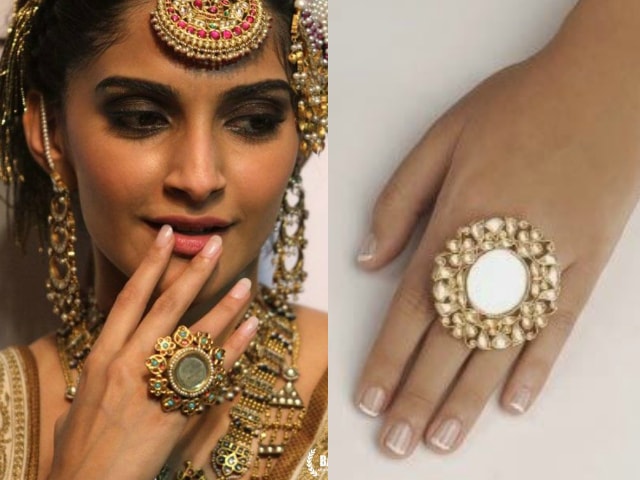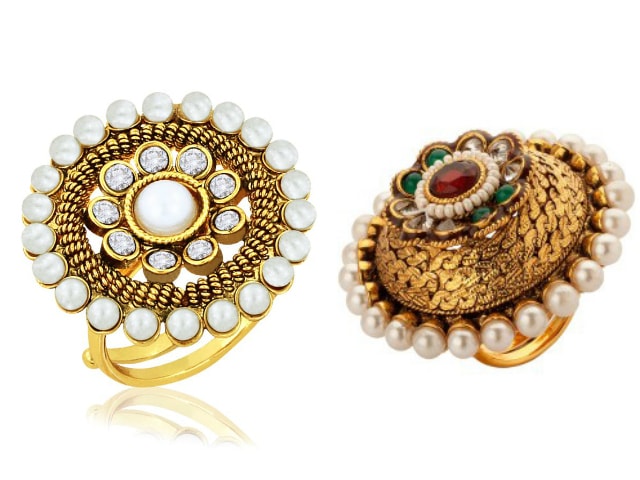 12. Earrings / Jhumkas:
Another most essential part of any Indian Women is earrings. I have never seen an indian women without earrings. This jewelry piece is deeply embedded in Indian traditions and is like a symbol of feminism. I especially love the Jhumkas or temple earrings from the traditional antique earrings collection.
Sharing some of the popular Gold jewellery designs from Bollywood. Bollywood celebrities have also been seen sporting them at many occasions. Also, the Chandbaalis have become a rave among indian women after deepika padukone wore them in Ram Leela. Deepika Padukone looked gorgeous in designer antique heavy bridal earrings. Absolute must have jewelry for Indian Brides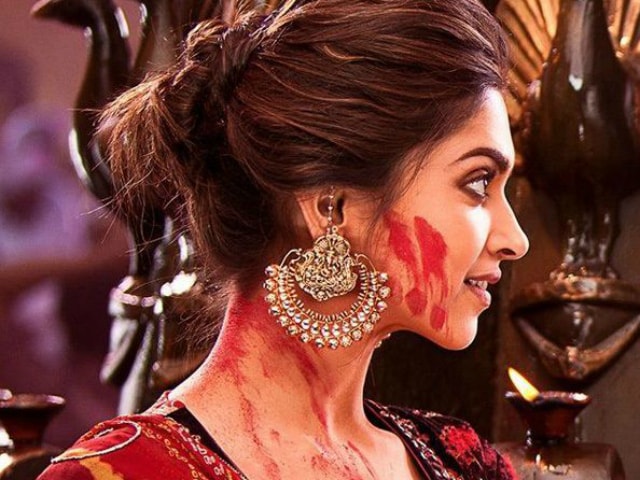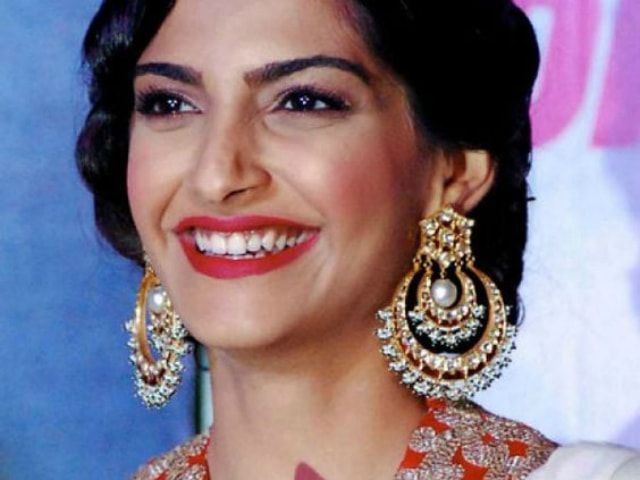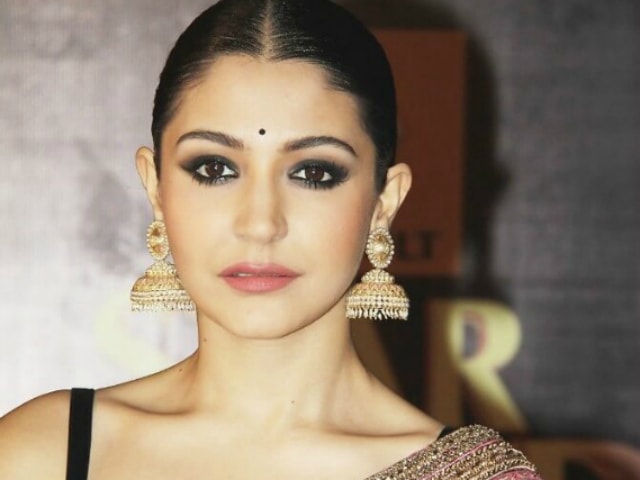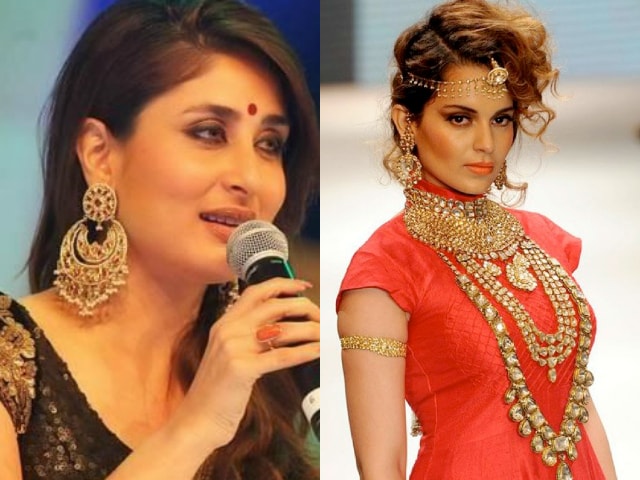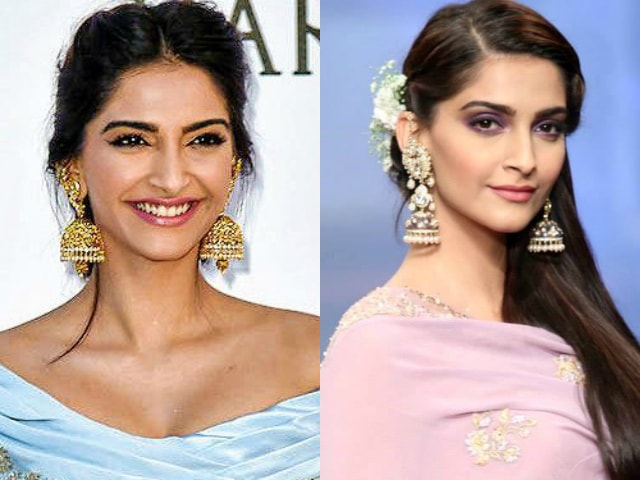 13. Jooda Pins / Juda Pins:
When you plan to do an updo and sport a Juda this hair accessory will add a beautiful finishing touch to your regular bun and make it look so interesting. Juda Pins are quite popular among south Indian brides and an essential part of south indian jewellery for brides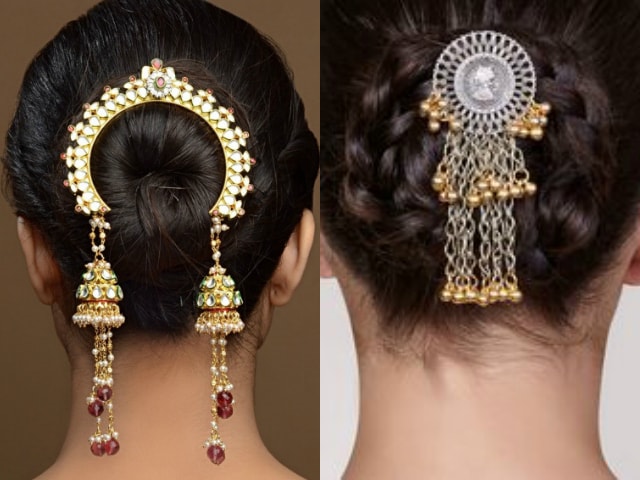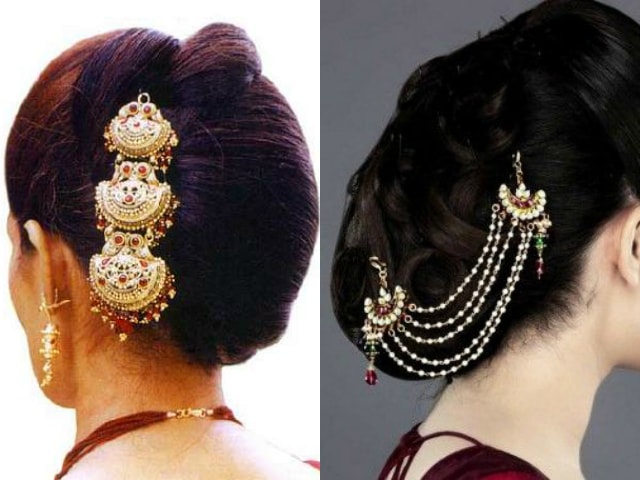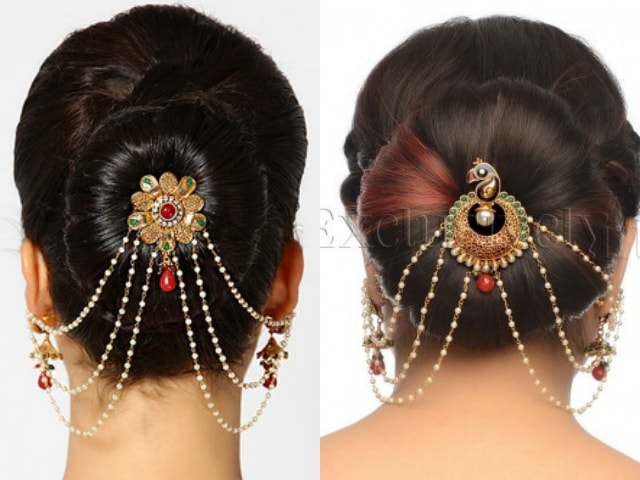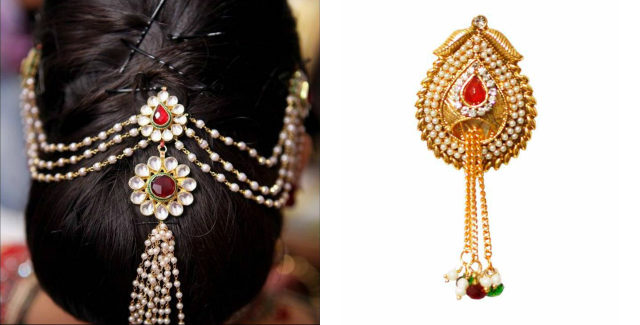 15. Kundan Necklace/ Choker Neck Piece:
Neck pieces have been adoring women's neckline since ages. I absolutely love the Kundan chokers on Indian brides. Sharing some of the beautiful Kundan Gold necklace designs for Indian brides. Gold necklaces cant be replaced by anything. Kareena rocked them at their wedding and even Sonam kapoor have been numerous times on her red carpet appearances in traditional Kundan Chokers.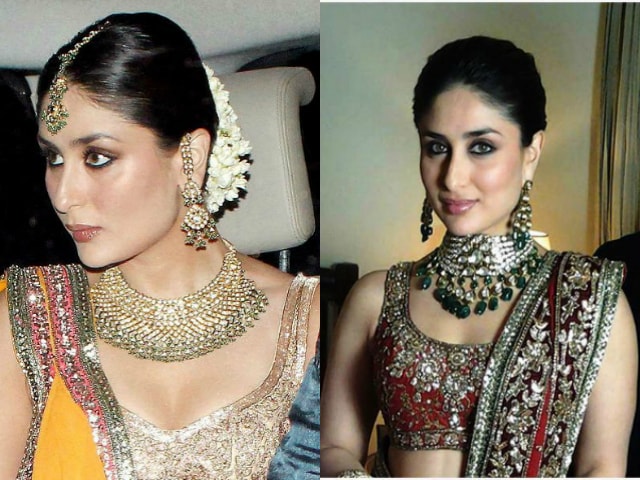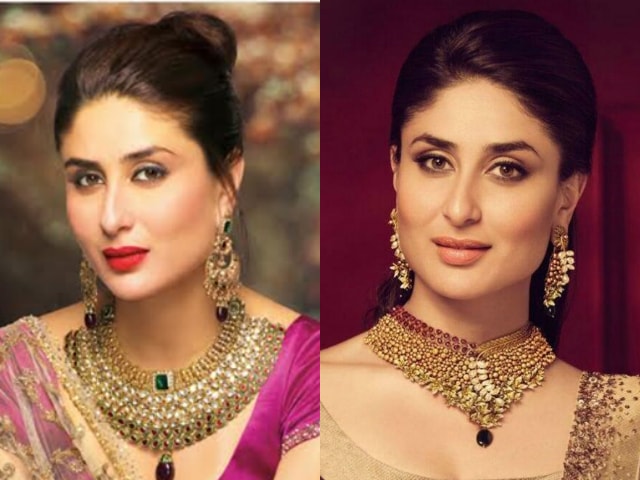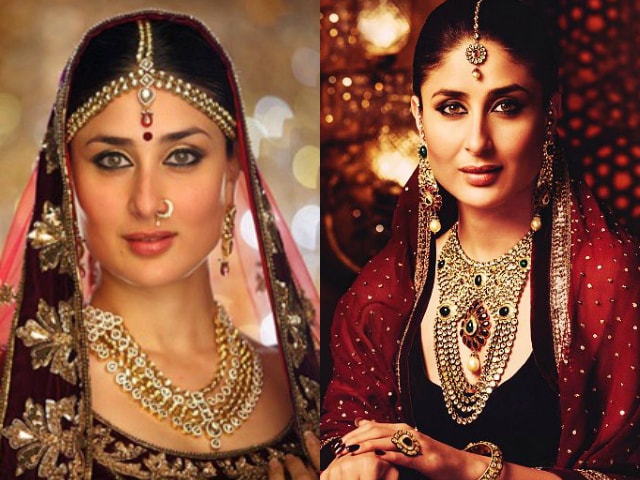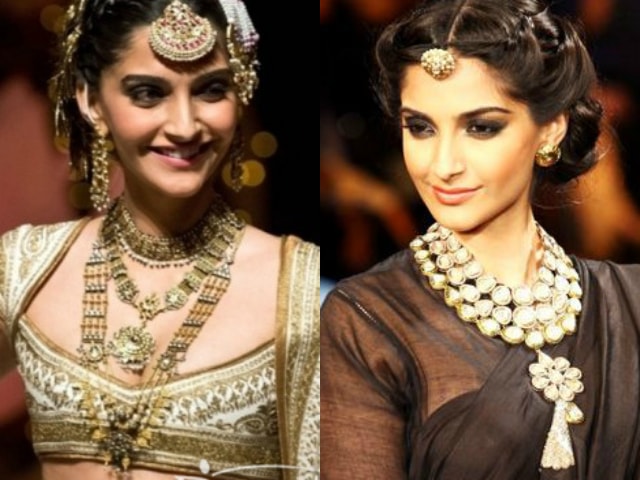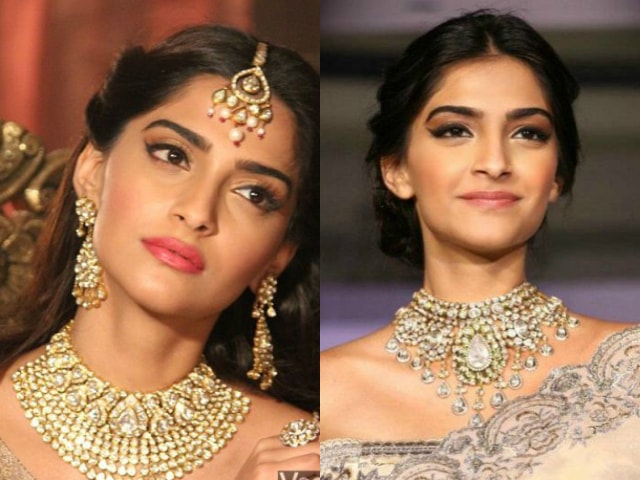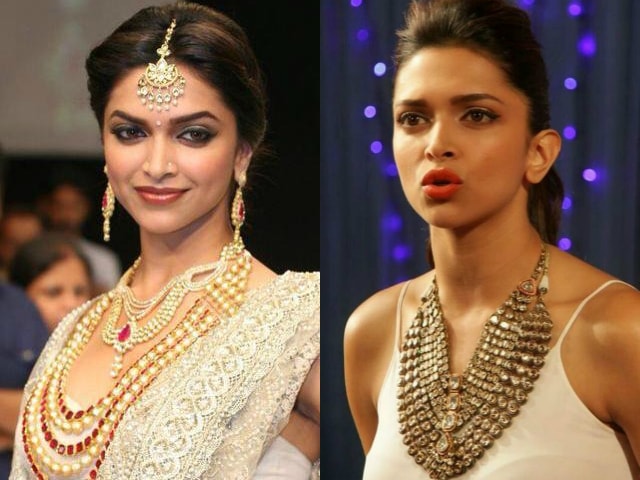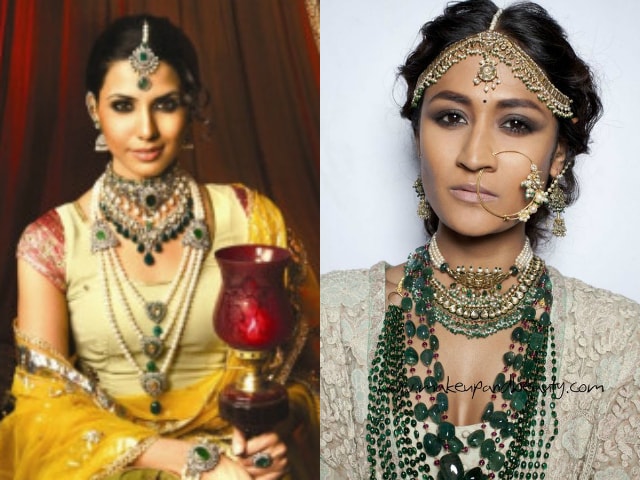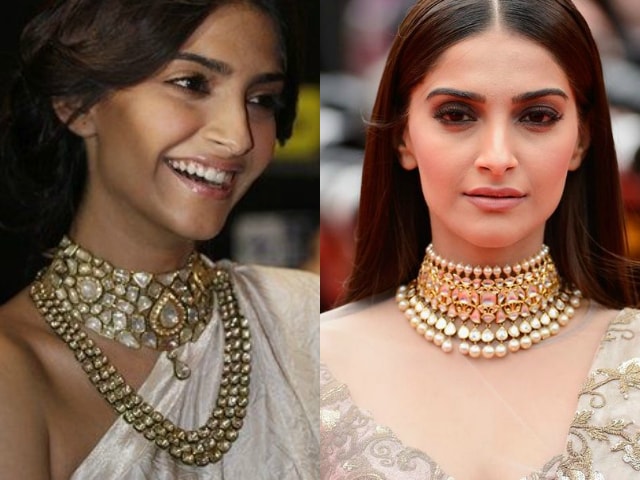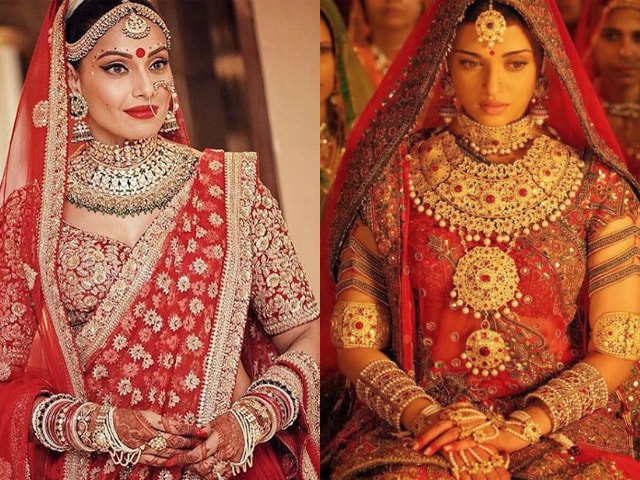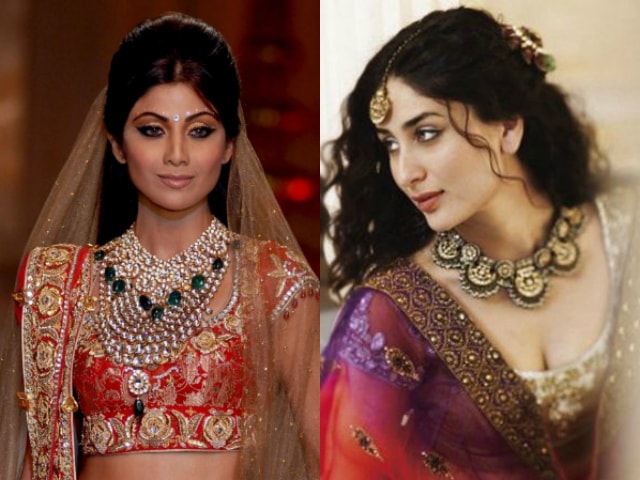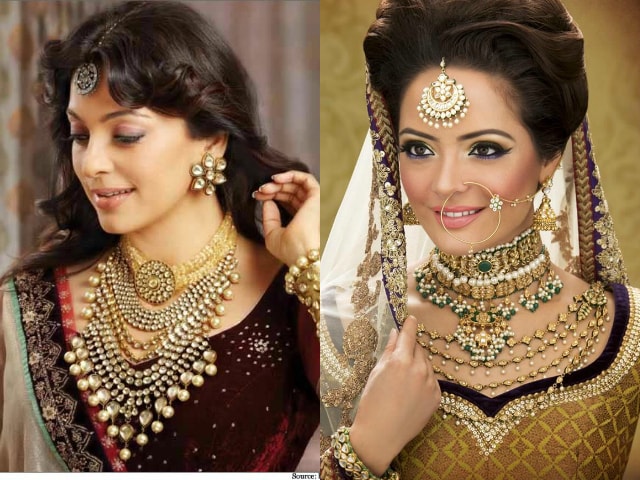 These are 15 Must have Jewelry Pieces for Indian Brides that every women should have in their antique jewellery collection. Wedding is a lavish affair in India and if you can afford I will highly recommend to have at least one of each to style your ethnic look with statement antique jewelry. Traditional bridal jewelry never goes out of fashion unlike diamonds and golds.
Thus, it is not surprising why these beautiful traditional jewellery have caught the fascination of women around the world. As timeless and unique as love, collection of vintage and antique jewellary gives divine pleasure.
Berganza also has some beautiful vintage jewelry pieces and antique engagements rings.
PS: I do not claim the ownership of images.
The post 15 Must have Vintage Jewelry Pieces for Indian Brides appeared first on Beauty And Makeup Matters.