Anyway, back to our favs:
Rogue Planet Playsuit
A playsuit designed and produced for someone who loves their patterns. We love everything about this playsuit from how comfortable and light it is, it's high collar elegance and a zip that is featured subtly all the way down the back. The colour tones scream autumn in a more striking way making it perfect for a formal occasion. Having said that, you can also dress this beauty down by slipping on an oversized jumper with some flat boots for a complete everyday look.
Leo Cardi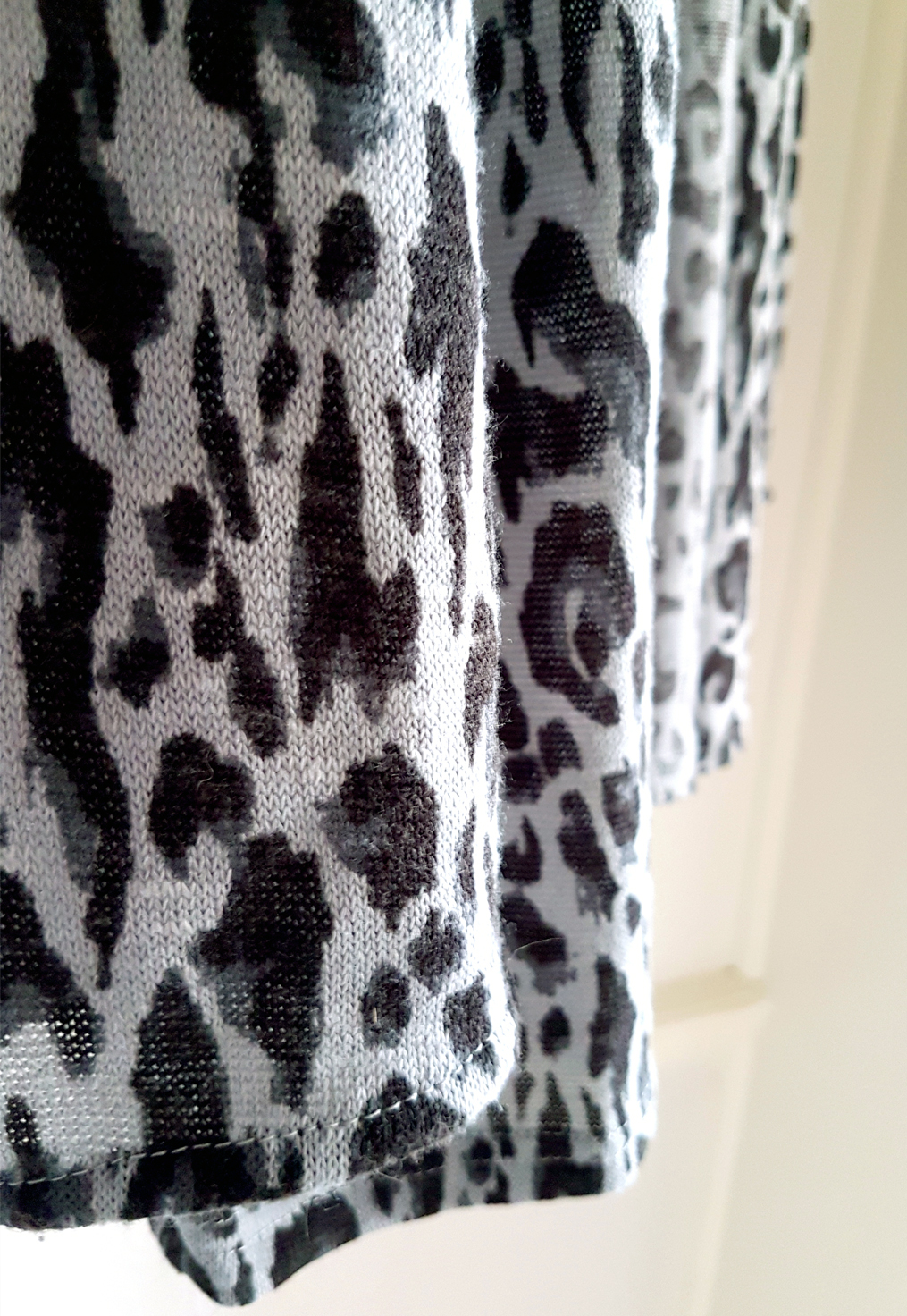 A basic every girl needs, a cardigan that is practically camouflageable to suit every outfit in your wardrobe, that's what basics are for, right? Our Leo Cardi features a beautifully monochrome leopard print that sits loosely on the shoulders. It is an open cardigan that is perfect for everyday wear. Although this cardigan has been produced with a light fabric, it warms you up perfectly in preparation for the UK winter that is gradually coming upon us!
Lilac Moon Jumper
We dream of soft and quality jumpers and this piece is just that - A jumper that gives you quality, style, and a little pastel colour to brighten up the blue wintery nights. We would combine this jumper with a grandad collar shirt buttoned up all the way to the top, giving it a formal but comfortable look for the busy days in the office. Alternatively, combine it with a pair of ripped jeans for Sunday brunch with your besties.
Mars Mac
A lovely mac jacket that will be available in 2 colours is a master beauty. It features black buttons across the front allowing you to comfortably button up the jacket, a stunning wide collar and a general stylish look. Slip it on over any outfit and this jacket will be the show stopper wherever you go.
Star Bodycon Dress
Well the description of this dress is in the name, bodycon dresses are a great everyday basic but this one has that something special. Featuring a snake print with a glitter splash giving it a metallic look. Subtle, but star-like!
Our Universe Collection will be released 01.03.17. See you all there!
Peace out,
Leya
x