Unlike my previous posts, this one will be different:
it's my first time reviewing a skincare product,
I have never posted a photo of me that was make-up free. -)
So, get ready to read this different and exciting post!
I love wearing makeup. It provides me with confidence that even if I have some blemishes and wrinkles on my face, my foundation does a great job hiding them. Sounds good, but that's not always the case. So I thought instead of hiding the problem, let's solve it. That's why I decided to give Dermae Skincare Products a try.
( It's a sponsored post, but the opinion is mine and very honest. )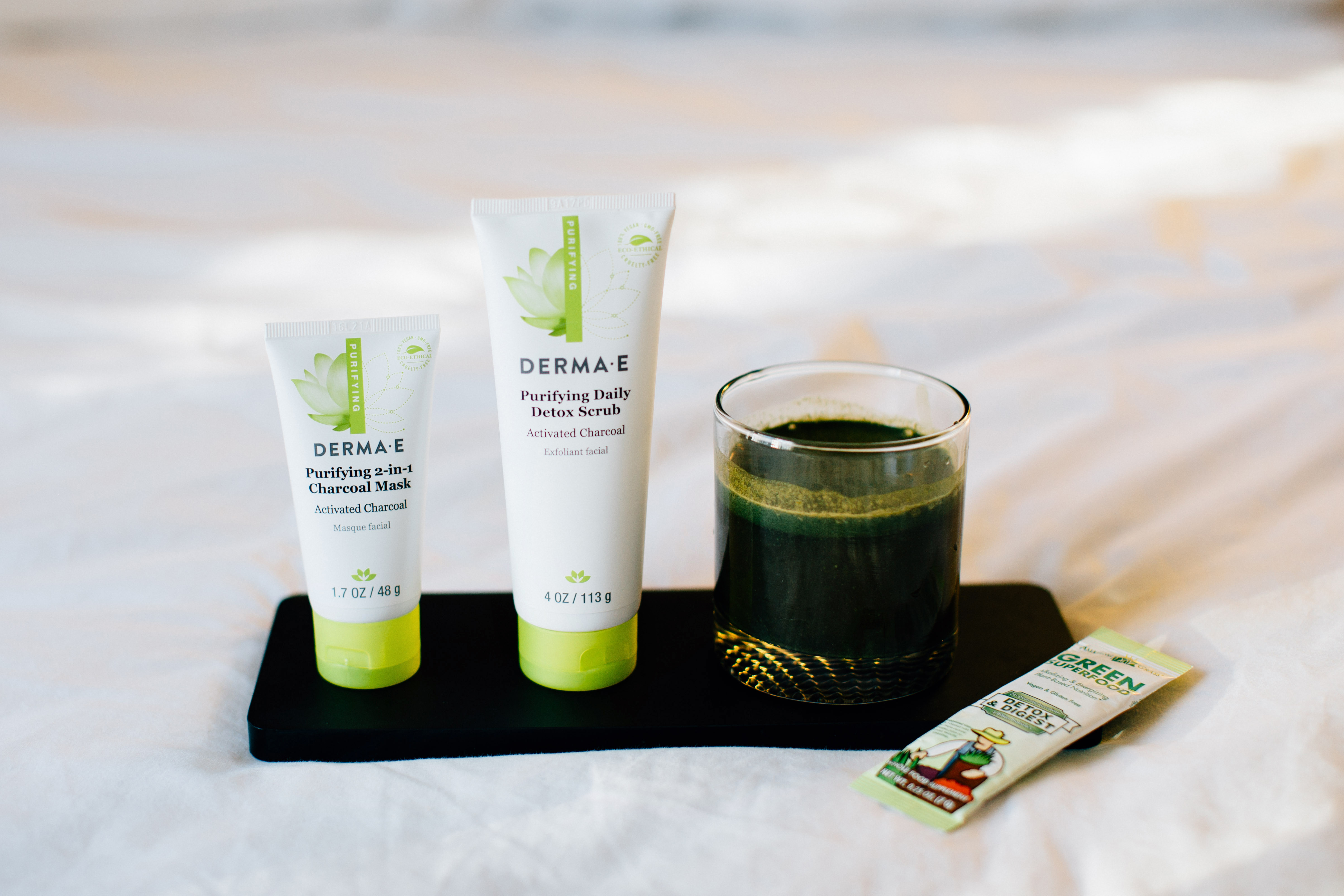 Why DermaE? The answer is simple! They have high ethical standards and never compromise on Skin care health and safety. Their products are eco-friendly, natural and organic. They care about your skin as much as they care about our environment.
100% vegan, cruelty-free formulas do not
contain parabens, sodium lauryl sulfates,
petrolatum, mineral oil, artificial colors, gluten,
soy or GMOs. Now that's honest-to-goodness
skin care.
In addition to that, the company supports green business, and participates in recycling programs. I wish more companies would have the same mindset as DermaE!
First I tried their Purifying 2-in-1 Charcoal Mask.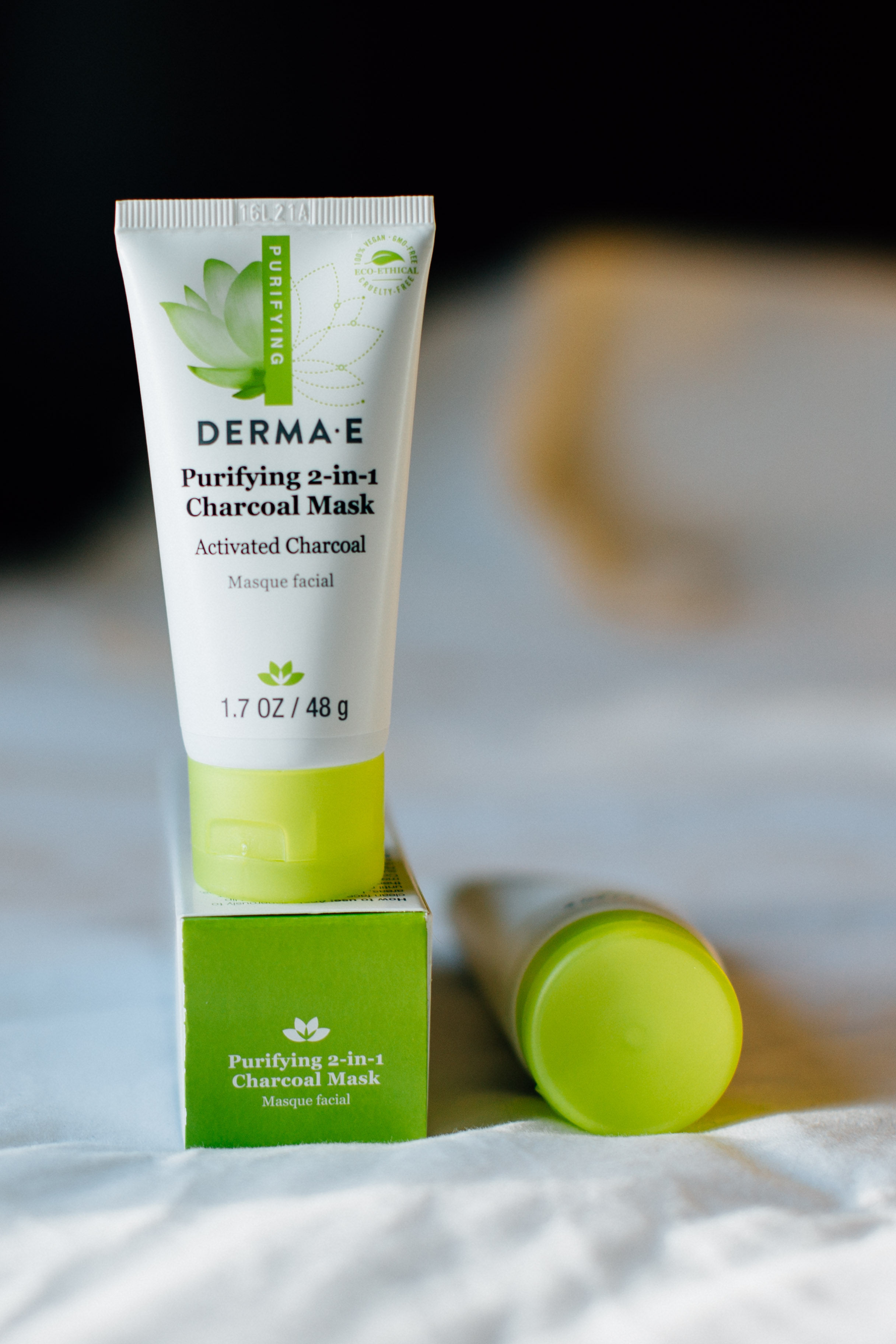 When applied, it has an interesting dark cobalt-blue color, which lightens as it dries. My face felt cool, minty, and my skin began to feel tight.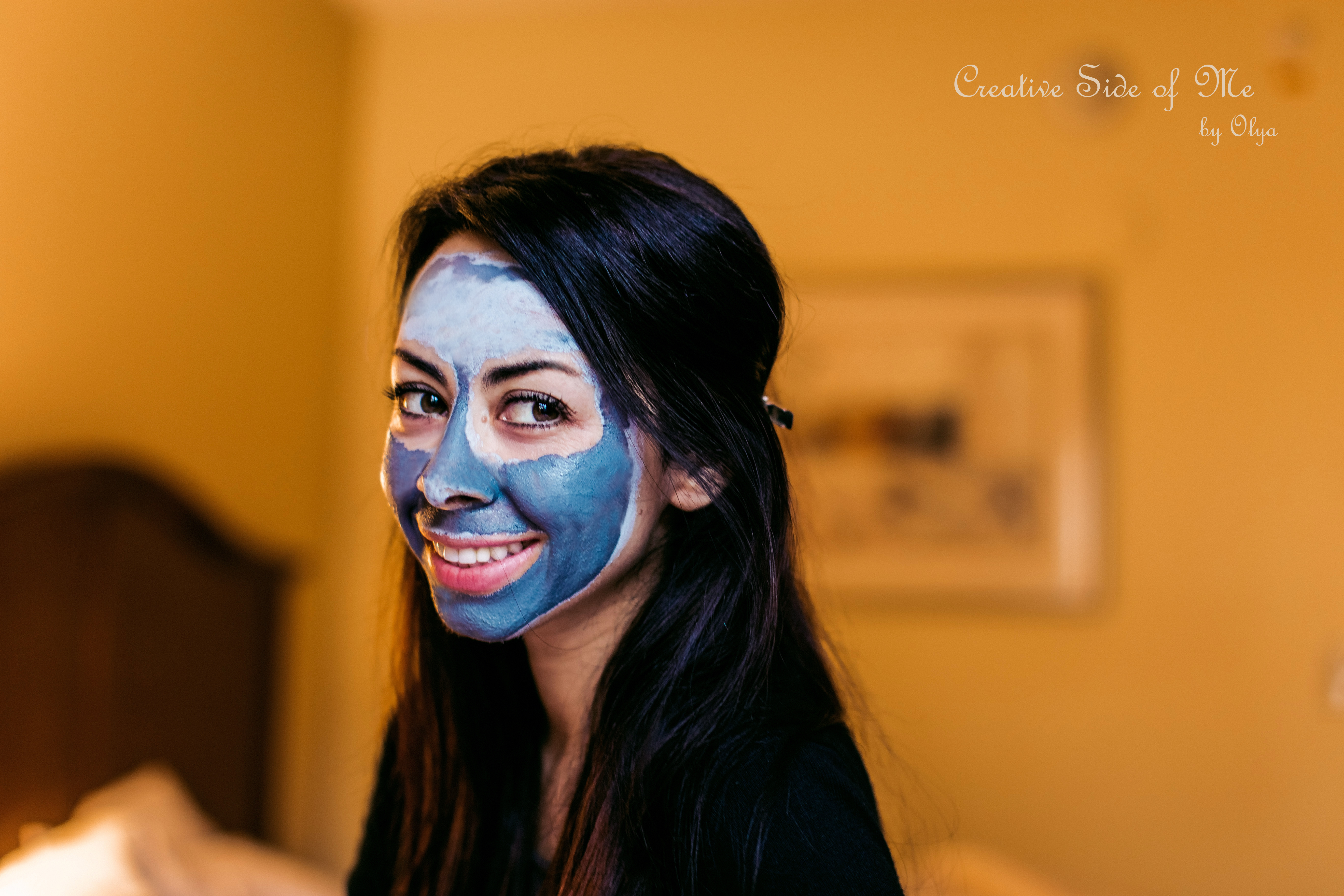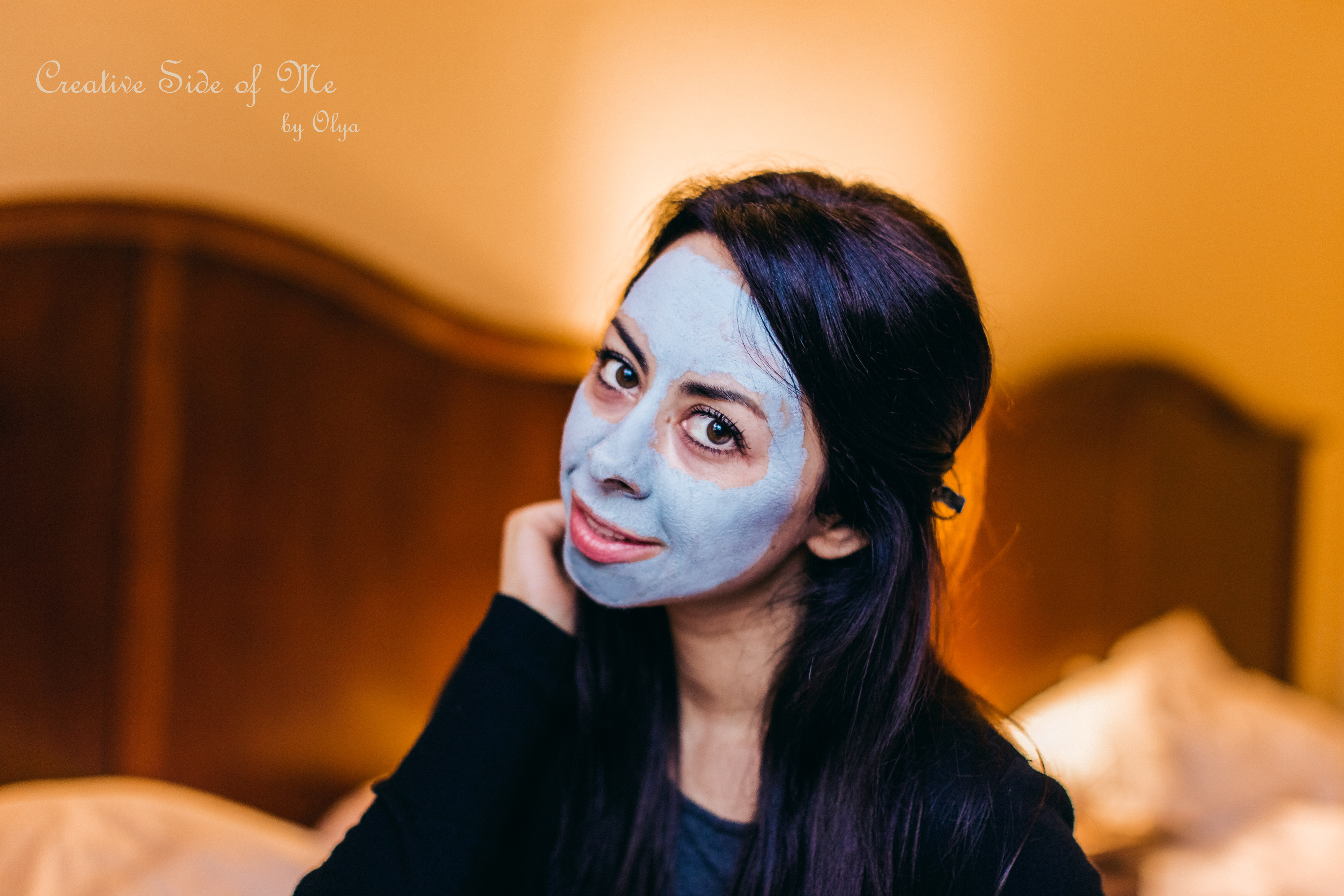 My kids never seen me in a mask before, and so they kept taking videos and photos of me looking like a blueman. -) I tried not to laugh, to keep the mask from cracking.
In 5 min, it was all dry. I moistened my fingertips, and massage gently around my nose, chin and forehead. Rinsed thoroughly with a damp cloth. The results were great! My face looked lighter, and my skin felt very soft. The mask was a success!
The second product I tried was Purifying Daily Detox Scrub.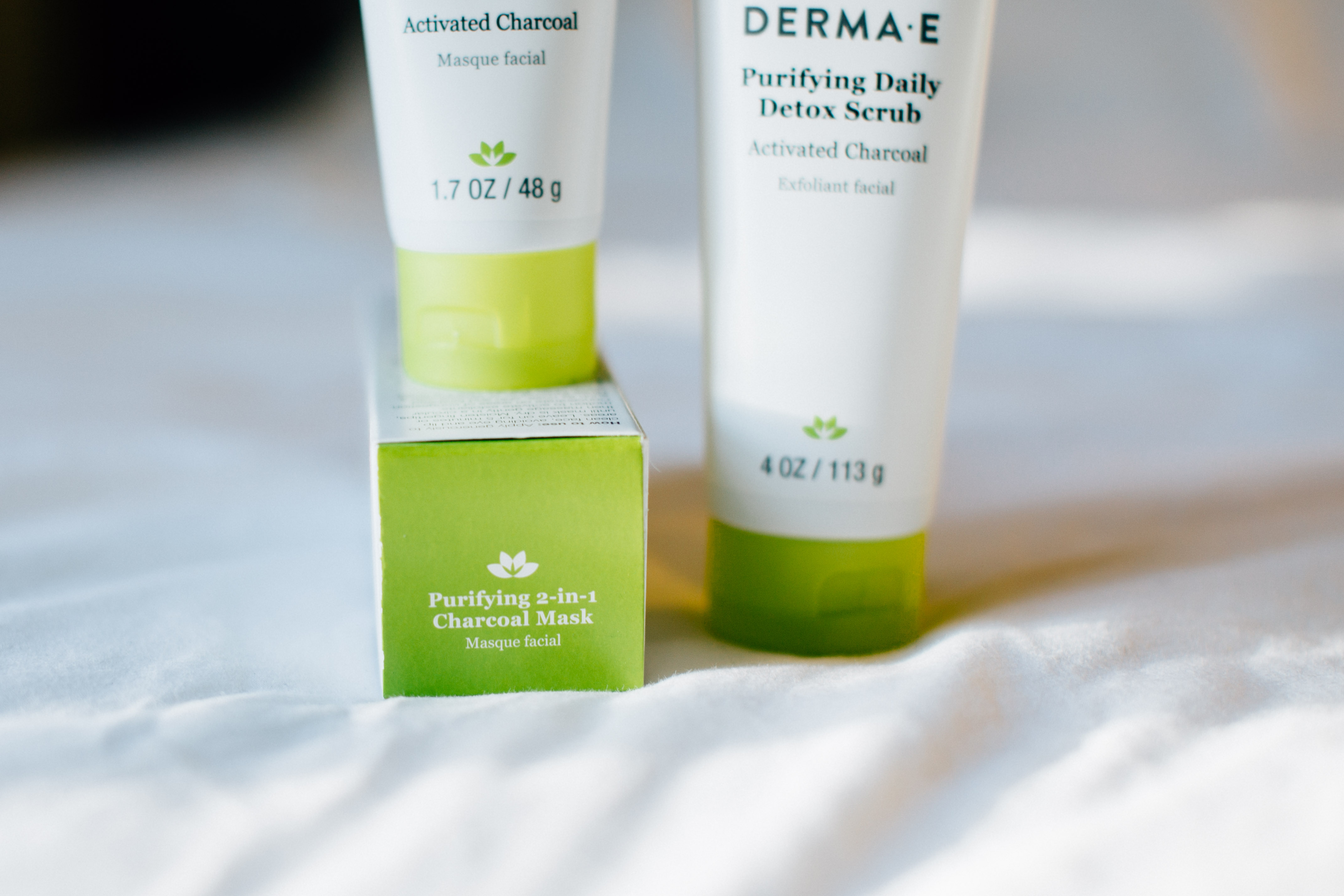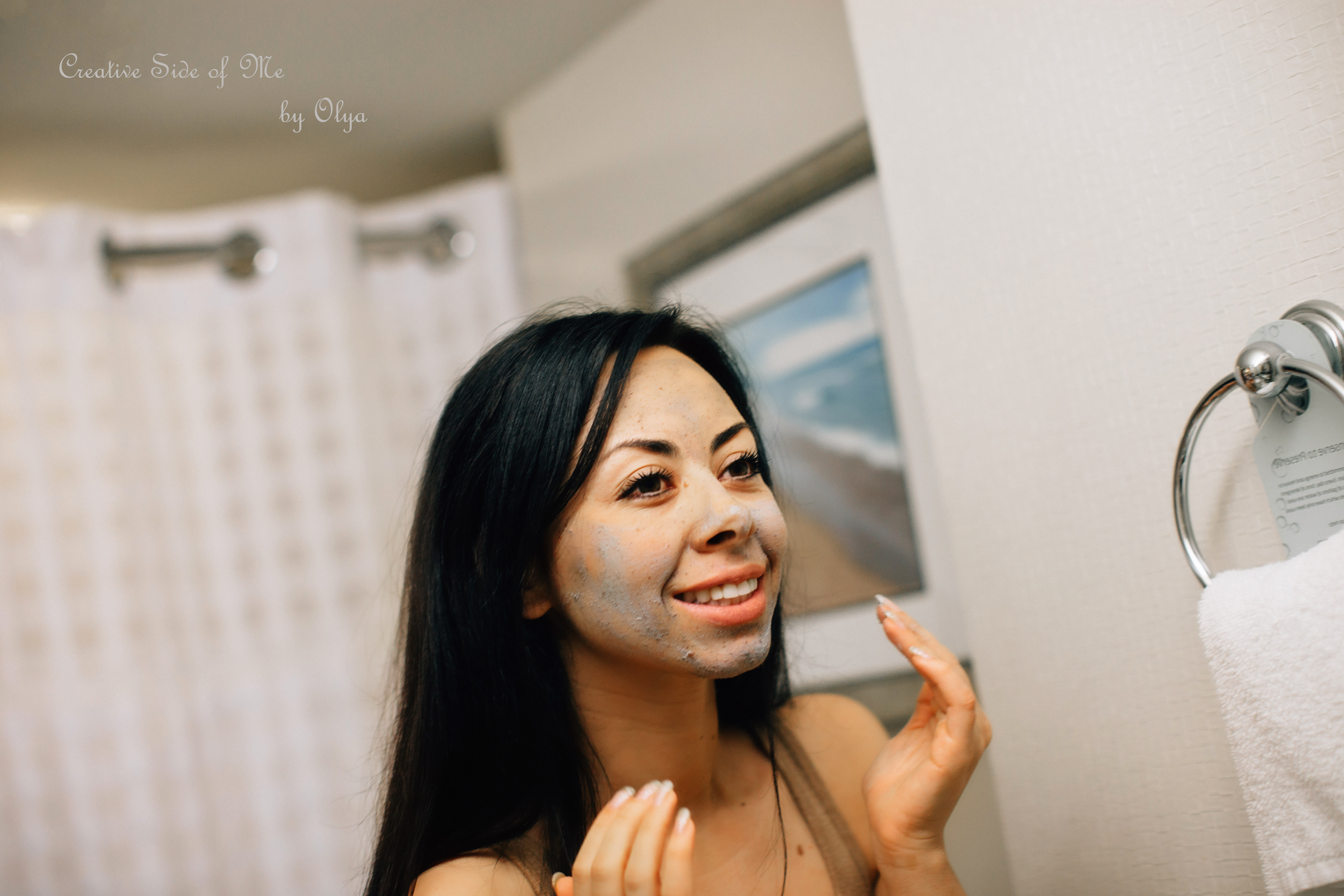 I applied this product on my wet face and gently scrubbed it in a circular motion.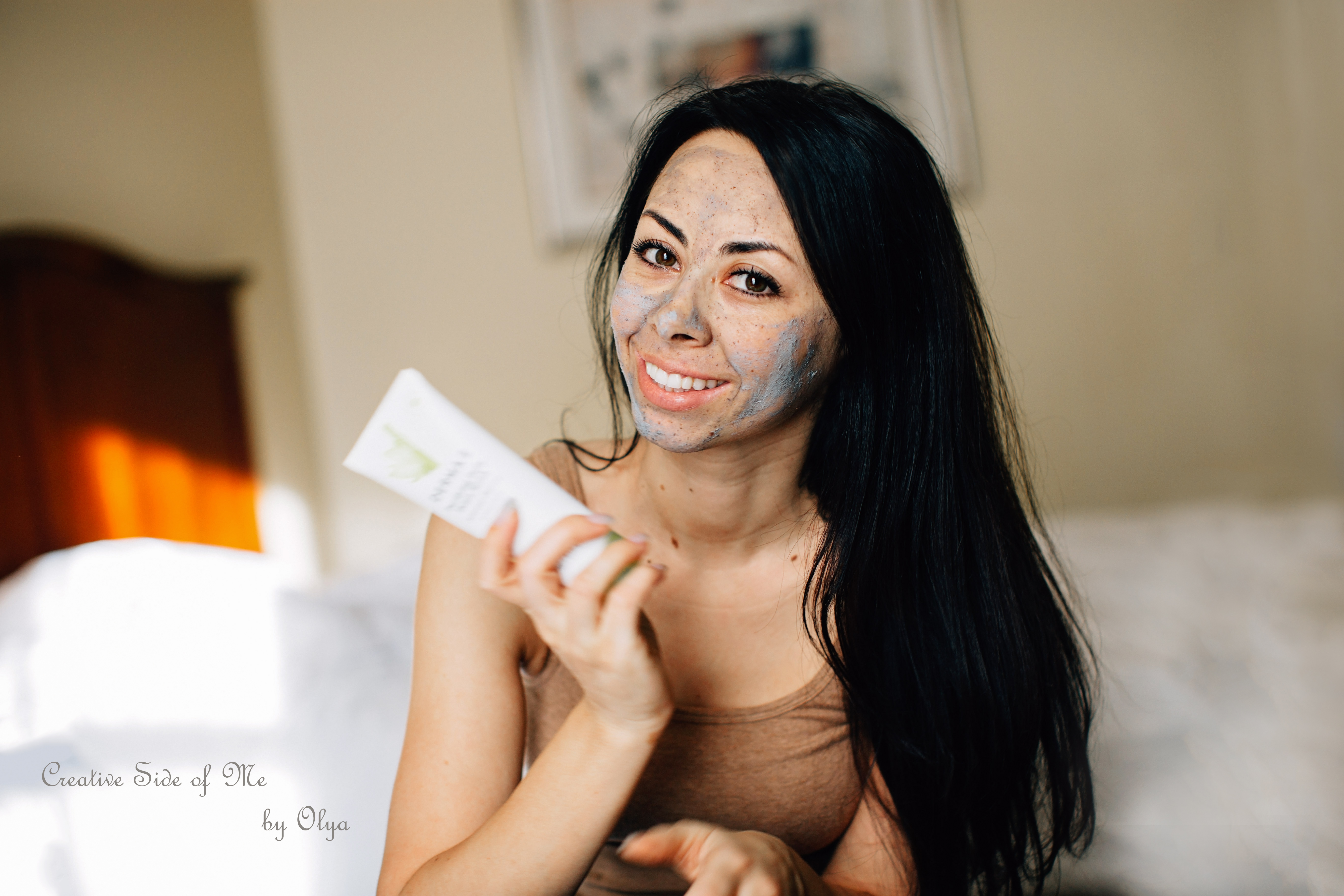 Let it sit for 1 min and rinse thoroughly with water. My skin felt fresh and very clean.
I definitely recommend both of these products. They do their job well!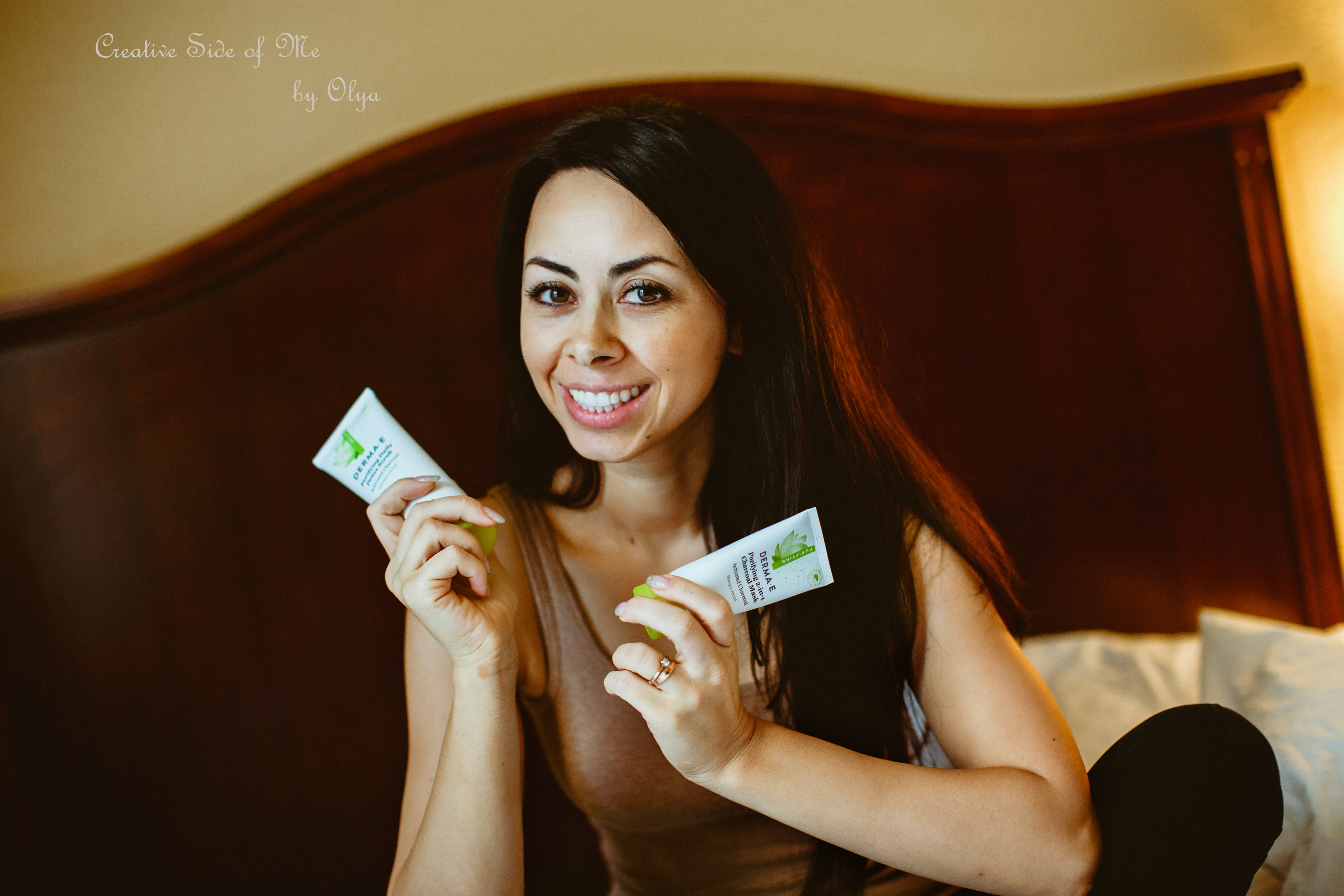 DermaE is a much needed gift for yourself! Your skin will have a healthier, softer and smoother appearance.
Give it to yourself, you deserve it!