When it comes to women's wardrobe,
Jacket
occupies a very important place. If you have a nice jacket, you can wear it at a number of situations. whether you are looking for a professional look or planning a day out with your girls, a jacket can be your best partner. So for the same reason, you need to have the right one for yourself. In case, you have trouble to find the right jacket for yourself, then you can follow the below mentioned tips and get the right one that fits your body.
Straight shape
If your hips, waist and bust are almost in a line, then you will be having a straight body. The best thing is that many styles will look good on you. So go for a jacket that shrinks a bit at the waist so as to create an hourglass shape. Your body shape also allows you to have different colours and patterns. Single buttoned jacket is a good option as it will make you feel have a narrow jacket.
Pear shape
If your hips are wider than your upper body, you tend to have a pear shaped body. Better don't go for jackets that fall at the hip line as this may make your hips look large compared to the upper body. So go for jackets that end above your hip or the ones that end below the hip. Go for jackets that have piping on the collar or wide lapels, as it will catch the attention. This kind of jacket will also help to give you an appearance with a thin waistline.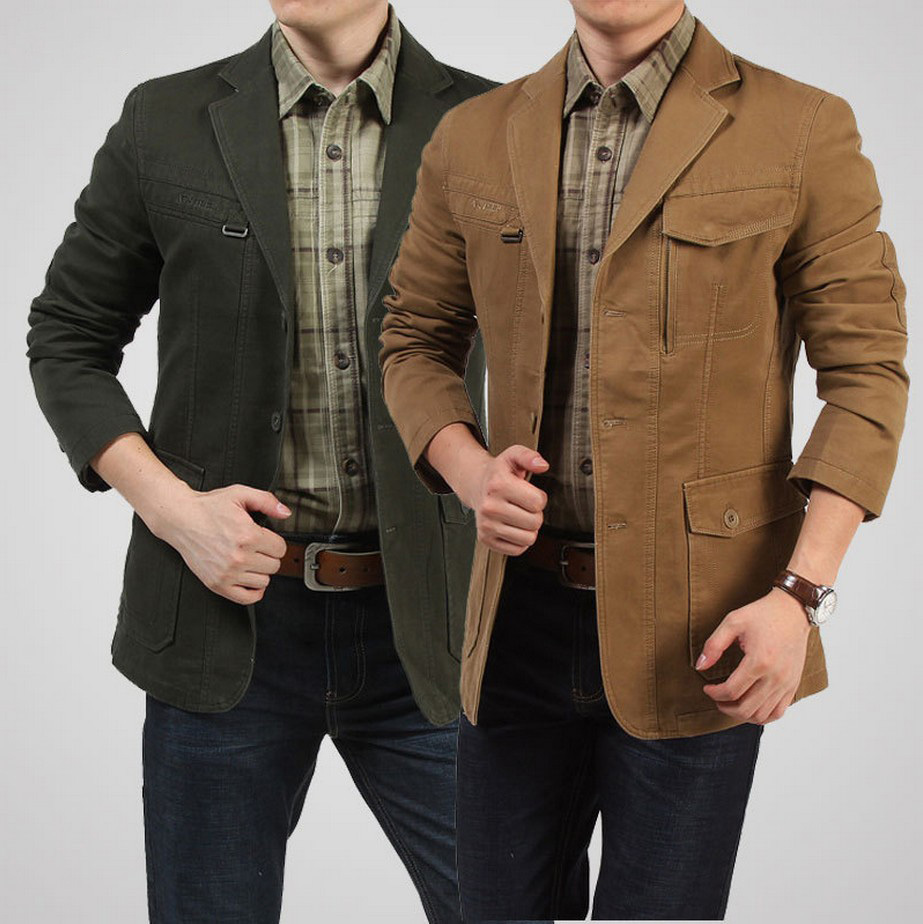 Inverted triangle shape
If you have broader shoulder, you are said to have an inverted triangle look. It is not easy to find the right jacket for such
Body Type
. If you manage to find one, you will look spectacular. So for such body type find a jacket with less or no padding at the shoulder. Heavy padding will make your upper body look more prominent. Jacket made from flowing material will help you to get the softer look.
Apple shape
If your midsection is round in shape, you have an apple shaped body. This means that you don't have a prominently defined waist. So it is better to have jacket made from thin fabric and longer than your hips. Using thick fabric will make your waist region look wider. A straight cut jacket can be a better option as it makes your waist look thinner.
So identify your body type using the above mentioned tips and get the jacket that suits your body type.