The Only 4 Makeup Tools You Need
There is one area where less can sometimes be more when it comes to cosmetics, and that's tools…
If collecting makeup were a sport, I have a feeling most of us would consider ourselves gold medalists. And while we may be running out of space in our bathrooms and vanities and dressers and closets and shoeboxes shoved under the bed and kitchen cabinets better suited to beauty products than cooking appliances, there is absolutely nothing wrong with having a more-than-ample stash of beauty supplies.
After all, you looked for months for that perfect shade of plum-but-not-too-purple-and-also-not-too-pink lipstick and then you found it and thought, "this must be mine!" And even though you had three similar shades back at home, this one was different because it was matte and moisturizing…and also, why the hell not?
So yeah, I feel you on the makeup front. It's fun to experiment and play around and try out new formulas and colors. I will be the first to support the section of your nail polish collection that's made up of 17 slightly different shades of red.
But there is one area where less can sometimes be more when it comes to cosmetics, and that's tools. Yes, applicators and brushes come in dozens of shapes, sizes and materials, but with a little practice and a bit of innovation, you'll find that all you really need are these four beauty bag staples.
The Master Multi-Tasker
Before we get the brushes, let's start with the tool that can do almost anything you ask it to: the sponge. Sometimes known as a beauty blender, this little guy should form the thing that forms the foundation of your kit as its main job is the skin.
Applying full-coverage foundation? Reach for the sponge. Tinted moisturizer? Sponge. Spot concealer? Sponge. The beauty of a beauty sponge is that the right one will be shaped in such a way that it's really like five tools in one: use the broad side for larger areas of skin, the pointed tip to get into angles like your inner eye and around your nose, the slightly-rounded end for concave areas like under your chin and cheekbones. It can apply, blend, soften, smooth…basically, it's super versatile and cuts down the need for a bunch of other brushes.
That said, there are a couple of downsides. The first is that since it's a sponge and sponges, by nature, absorb stuff, you may end up using more product than usual because the sponge may suck some of it up. (But in my experience, just get it damp before you use in on makeup. Not only will the damp sponge help to blend hard lines of makeup, but the sponge will already be saturated and won't have room to slurp makeup.) The second is that you will need to replace a sponge every couple of months for sanitation purposes. You can (and should) clean it with mild soap and water between uses, but after a while, you'll want a new one.
If you're not into the idea of replacing your tools that often, opt for a foundation brush instead. It won't be quite the multitasker a sponge is as it's really just meant to apply and buff in liquid foundation, but you won't need to replace it nearly as often and it'll do a good job applying makeup without sucking it up off your skin.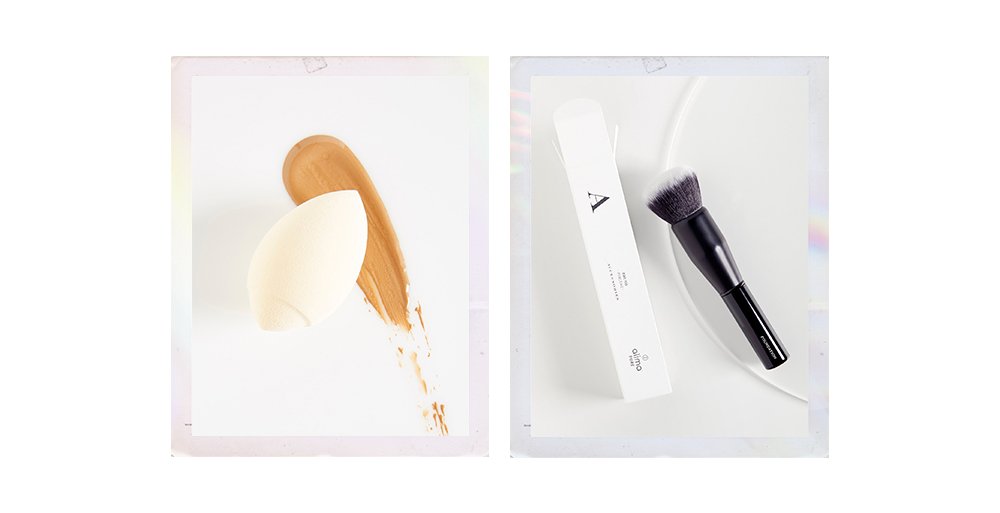 The Angled Fluff Brush
If you use any sort of powder makeup (except eyeshadow), make friends with a plush, angled brush. Because the brush's fibers aren't packed tightly together, whatever product you pick up on the brush releases easily onto your skin with a light, gentle swirl. No fighting the brush to give up hold on that bronzer — it goes willingly.
What's more, this type of brush give you a lot of control over the amount of product you pick up (just make sure to gently tap off any excess) and makes it easy to use a light hand when sweeping the stuff all over your face. Because of the slight angle, it fits into the contours of your face perfectly so natural-looking bronzer application is easy, as is applying blush in the area and shape you want it. (Still not sure what that means for you? Read this!) The angle also helps when it comes to blending so there are no sharp, distinct lines of makeup anywhere.
The Eyelash Curler
This may be a controversial choice, but I'm sticking to it. Some people say it isn't necessary if you're also using mascara or that it's too hard to use or that it doesn't actually do anything but in my experience, there is no other beauty product or tool that can singlehandedly change a face that way an eyelash curler can and so it will always have a place in my desert island makeup kit. (Yes, I understand that on a desert island, the last thing I'd care about is my eyelashes, but you know what I'm getting at.)
If you're going to add one to your kit, it pays to invest a little more in a high-quality curler. The cheap ones won't get the job done and may result in you yanking out lashes you were meant to be curling. Be sure to clean it regularly like you would any other makeup application tool.
When using it, get it right up to the lash line and gently squeeze. Hold for five seconds before releasing. Then move it slowly up the lashes and gently squeeze again to get the middle before slowly and carefully removing the tool. And never ever ever try to curl your lashes after applying mascara. You'll end up in clump city and will probably be down a handful of lashes, too.
The Eye 2-for-1
This one is kind of cheating because you're really getting four brushes in one, but you'll definitely want a dual end brush for all things eye makeup. On one end, you've got a spoolie, the same kind of brush on a mascara wand which means it's the perfect tool to de-clump lashes if you went a little crazy on the mascara. It's also excellent at fluffing up and brushing eyebrows into place. (Please wash the spoolie really well between uses. I'd hate for you to accidentally use leftover mascara as brow tint.)
On the other end is a small, thin, angled brush meant for brow filling purposes. Because it's small, it limits the amount of brow powder you can pick up so you don't overfill those bad boys. It also lets you get into tiny spaces between brow hairs, all while helping to blend that powder so it's not too severe. The fact that it's small and angled also makes it an excellent tool for getting neat and precise with your eyeliner. (It's pretty much the same exact shape and size as a more traditional eyeliner brush, but do you really need both?) Whether you're using the brush to pick up color from an eye pencil for a more precise line, experimenting with a cream-shadow-as-liner look, want to find another use for all that eyeshadow, or have finally given up on mastering liquid liner, this compact brush is key.
And if you're really in a pinch, you can use it to line your lips by swirling it around in lipstick and painting it on in short strokes. Again, please just wash it thoroughly between each use.
There are, of course, many, many more fun and useful makeup tools out there if you want to keep on experimenting. But for the sake of storage space and not needing to bring an entire extra suitcase for your beauty tools when you travel, these four tools are pretty fool-proof. And when in doubt, just use your hands. They're pretty much the perfect makeup applicators in the world.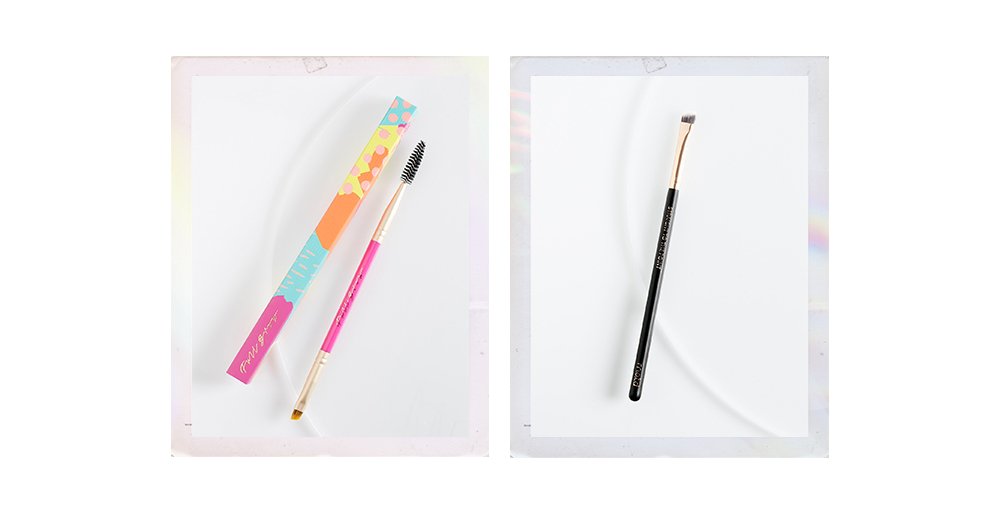 +Looking for more beauty tips and tricks? Read more from Allie here!
Free People Blog