Summer Refresh: Decluttering with Lilah B's Minimal Beauty Pebbles
These cruelty-free river rock compacts from Lilah B are performing natural wonders…
It's time for a summer vanity refresh. In the beauty-obsessed realm of 2017, where every lipstick collab or buzzy launch adds the weight of yet another product to your tote, the craving for a simply, chicly wrapped staple has set in. This concept of cosmetic decluttering wasn't lost on Cheryl Yannotti Foland, founder of the cruelty-free makeup and skin care brand Lilah B. After ten years of working in a beauty industry riddled with excess, Cheryl envisioned a simplified beauty line that wouldn't skimp on skin-kind ingredients — or style.
"The packaging was a pretty big focus of mine," shares Cheryl as we discuss the brand's signature polished river stone-esque compacts. "As an avid beauty consumer for years, I had grown tired of high end products either breaking or looking 'less than fabulous' after bumbling around in a makeup bag for a few weeks." With her sights set on creating a line that looked, behaved, and even felt (in your hand) like "luxury," Cheryl referenced former Italian model-turned-jewelry-designer Elsa Peretti for aesthetic direction. "I was inspired by the organic shapes of Elsa Peretti's designs from a young teen, and kept her in mind as we customized our stone compacts." And even with game-changing packaging, it's the formulations inside of the strangely irresistible marble casings that have editors' and makeup artists' attention. "My objective was to launch the healthiest collection without compromising performance," says Cheryl of the hydrating aloe and agar (a gelatin derived from marine algae) and moisturizing botanicals incorporated throughout the entire line. "Offering the ease of a simplified beauty routine means that it shouldn't have to be reapplied multiple times throughout your day." And with each product encompassing the duties of several, the opportunity to pare down a bloated beauty routine is, in this case, irresistible:
Blush + Lipstick + Cream Eyeshadow = The Divine Duo Lip & Cheek
The hero product for the brand, featuring a sheer, buildable formula, has makeup icons singing its praises. "The pebble shape of this lip and cheek tint makes me so happy," says industry pro Pati Dubroff. "The sheer pretty tint is my go-to for adding a bit of color to my face." Hung Vanngo , fellow makeup artist who's worked with everyone from Kate Moss to Selena Gomez, backs its clutter-free vision. "This is an excellent product for a no-fuss makeup routine," emphasizes Hung. "With many versatile shades, they can be worn on the lips, cheeks and some could even be used as a soft cream eyeshadow."
Highlighter + Bronzer + Contour Palette = Bronzed Beauty Bronzer
Adding a bit of universally flattering warmth to all skin tones, this golden-bronze-meets-champagne-shimmer combination delivers a natural glow when paired up on key points of the face. "I personally LOVE to look 'kissed by the sun' all year long," explains Cheryl of the inspiration behind the duo. "The darkest shade contours, and the lightest shade highlights cheek and brow bones. Combine the two to sweep across your nose, cheeks, and forehead for a natural hint of sun.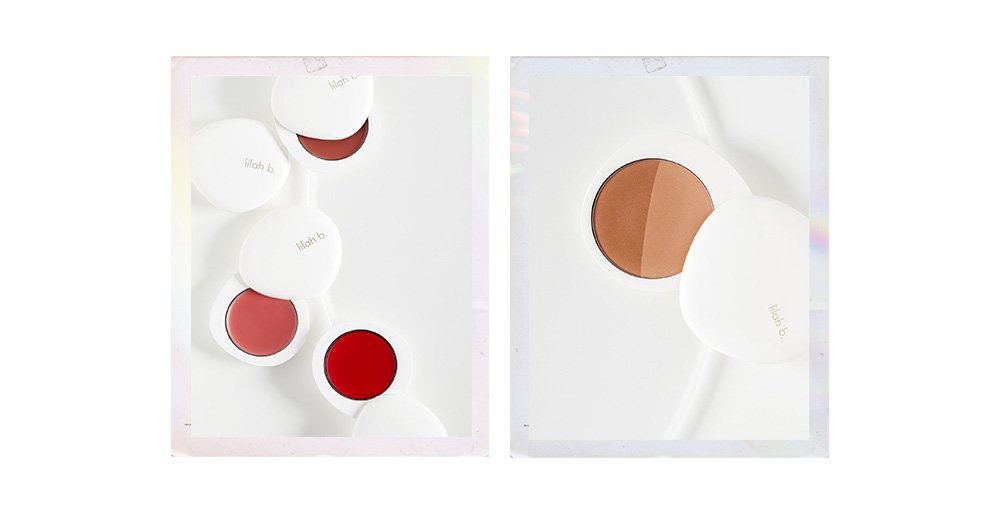 Treatment Salve + Multipurpose Gloss = Tinted Lip Balm
The newest launch for summer, each sheer balm is infused with lavender oil and mint for a sensory refresh with every swipe. "This balm is not only a treatment product – offering moisturization and hydration–but gives you just the perfect tint of pigment for the season of lighter, easier beauty looks," says Cheryl, who's been sporting the b.cheeky shade every day since its launch. "It is so easy on the go and can be layered on top of our Divine Duo for added shine."
Liner + Shadow + Brow Powder + Luminizer = Palette Perfection Eye Quad
With flexible formulas that can be applied wet and dry (or sheer and subtle for day, smoky and impactful for night), the quad has become one of the brand's most versatile pieces — not to mention a blogger obsession. "This was, by far, one of my favorite products to develop," Cheryl admits. "Having powders that work as brow powders and even liners provides an all-in-one palette — and as a bonus, each quad has a highlighter shade which can be used practically anywhere from the lid to the cheekbones, bridge of nose, or even cupid's bow." Also formulated with aloe and agar, the hydrating nature of these key ingredients prevents creasing for lasting wear.
Moisturizing Essence + Makeup Setting Spray + Hydrosol = Aglow Face Mist
Don't let the portable size fool you, this recipe is packed with power players like firming knot grass, soothing fig extract, and detoxifying dandelion root for a radiance-boosting shot of skin care. "Aglow was designed to set, refresh and hydrate, whether prepping the skin before makeup application, setting your look after, or just using as a moisturizing mist throughout your day," says Cheryl of the lavender-scented elixir. For one final multitasking mission, take a tip from the brand's in-house artists, who spritz powder eyeshadows for a dewy look that takes the guesswork out of gleaming lids.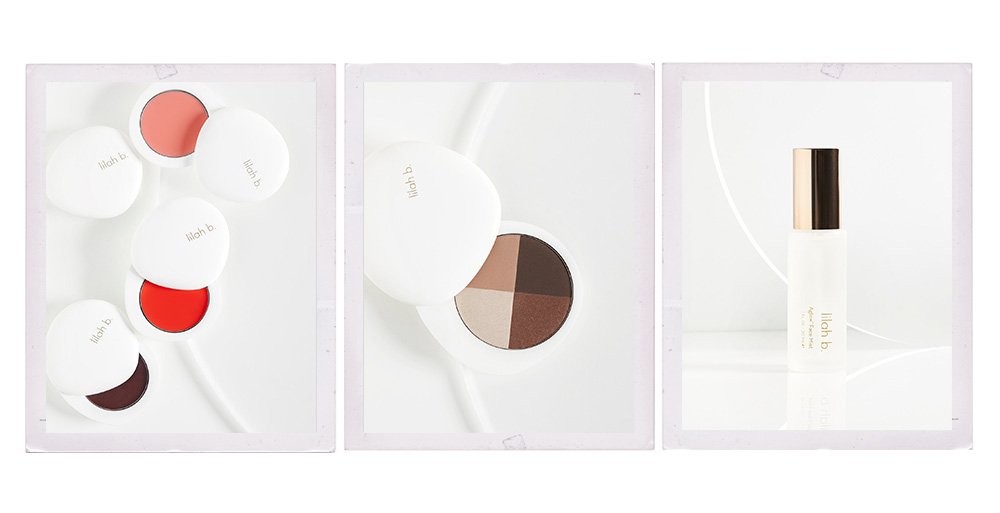 + Check our Lilah B's full beauty collection here!
Free People Blog