TV presenter Maria Menounos tied the knot with her partner of 20 years, Keven Undergaro, on live TV just before midnight during Fox's New Year's Eve broadcast in Times Square. Maria Menounos Wedding was kept as a surprise from most of the couple's friends and family, making for all the more dramatic of a moment when Maria appeared in the middle of Times Square in a stunning Pronovias lace wedding dress and said her unforgettable "I do" in front of the thousands. We have found for you exclusive photos from the wedding day and variations of alike dresses.
Maria Menounos Wedding Dress By Pronovias
Maria Menounos shared her impressions of the choice of wedding dress: "I quickly went onto Pinterest and started looking at wedding gowns". In her search, she found a Pronovias gown and immediately knew she needed to try it on. But she discovered the problem. "I had to think production-wise, I may have one or two minutes to get into this thing, I'm getting dressed in a storage container in Times Square in the freezing cold, and I can't have something that had a little lining underneath. I was like, 'This is not the dress," she explains. Luckily, there was Pronovias gown. Menounos ended up choosing Pronovias strapless lace with a sweetheart neckline and mesh detail on the bodice. "It took my breath away," she says. "When I started crying, I was like, 'This is clearly the dress.'"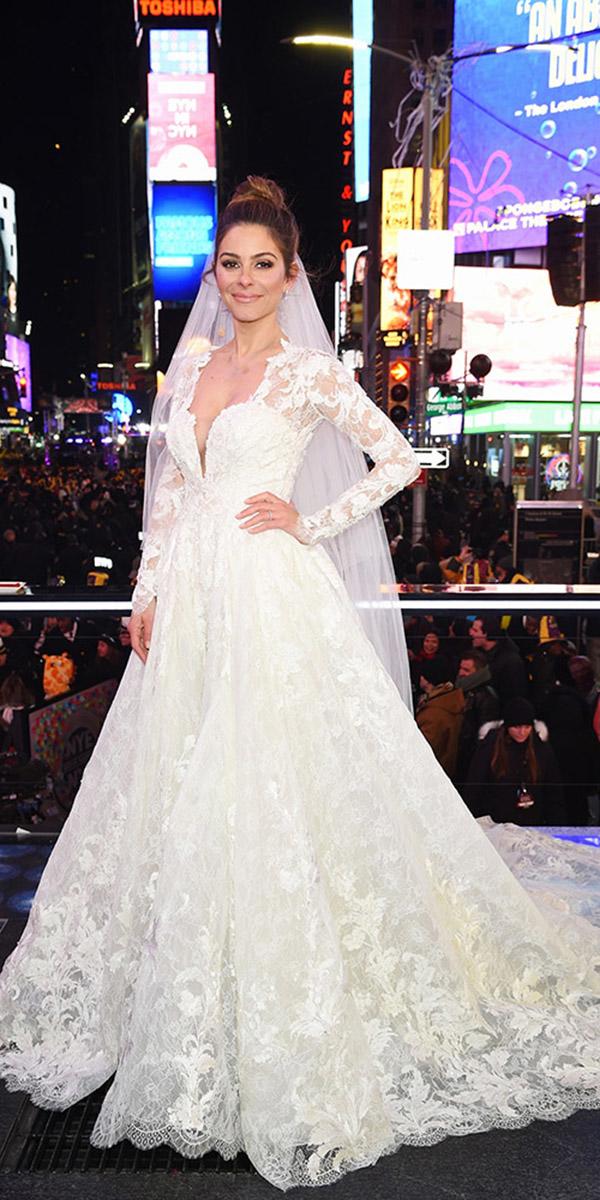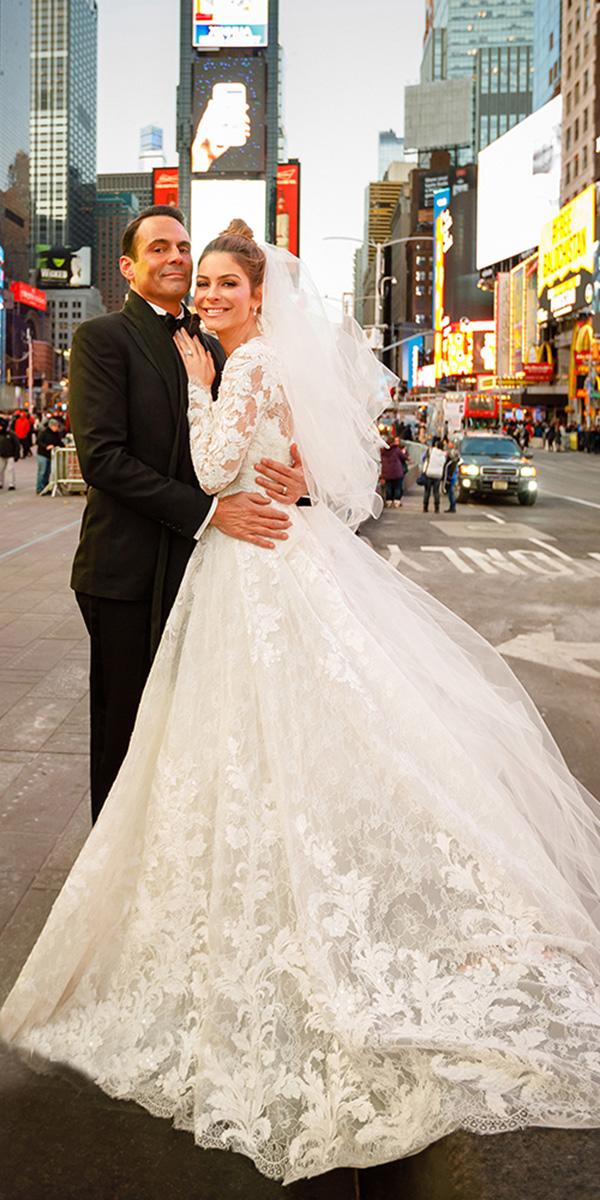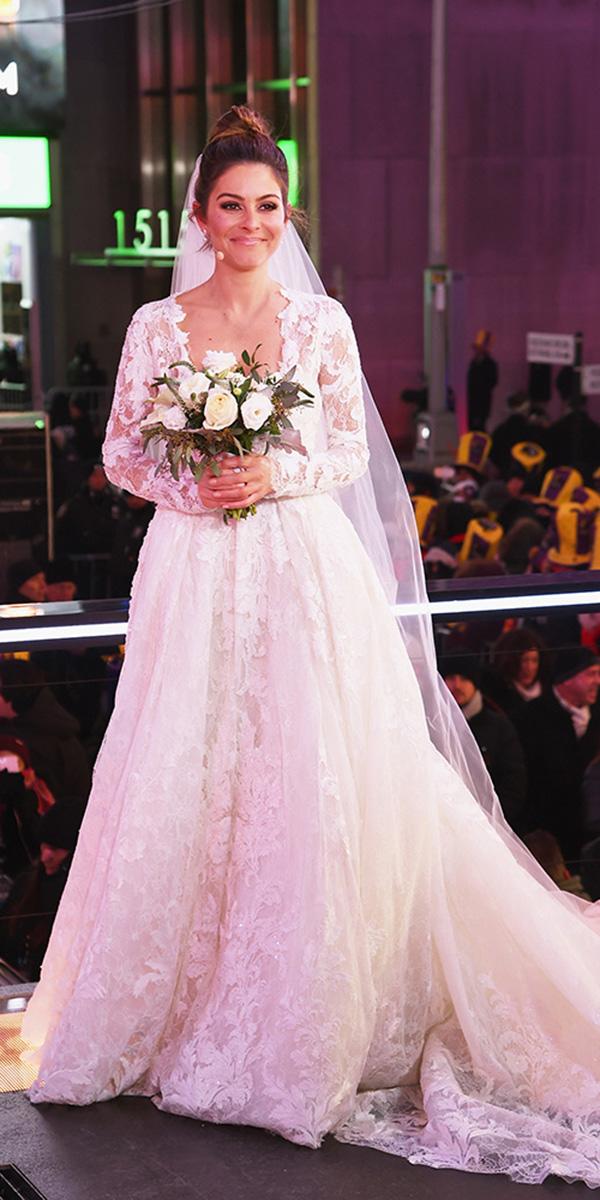 Similar Of Pronovias Bridal Gowns
Source: Hayley Paige, Samara via Instagram, Alta Moda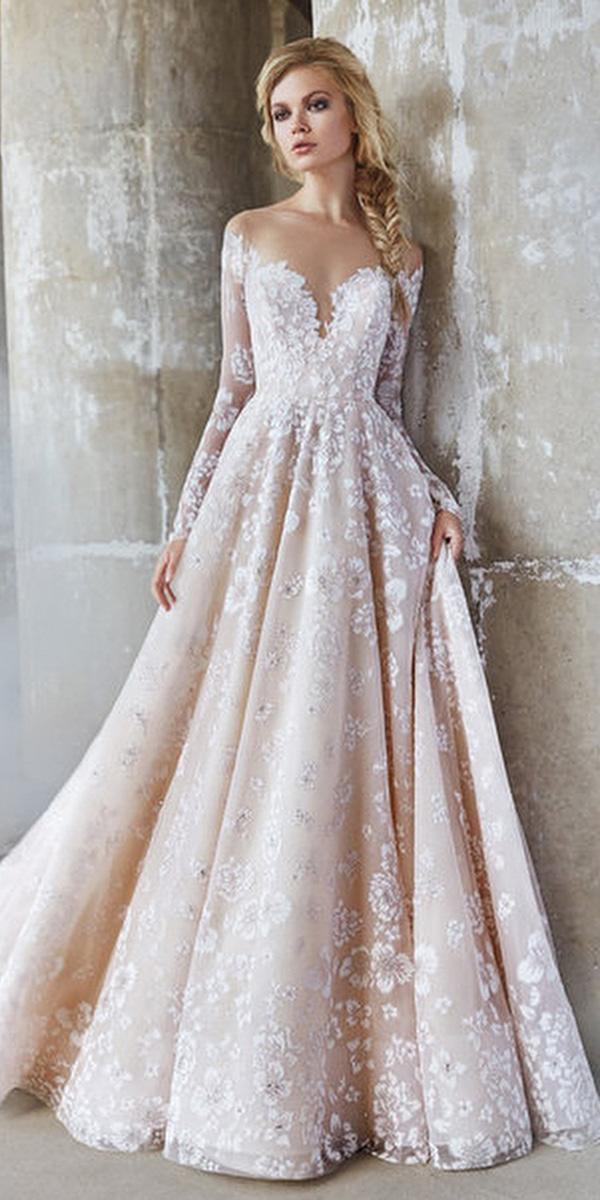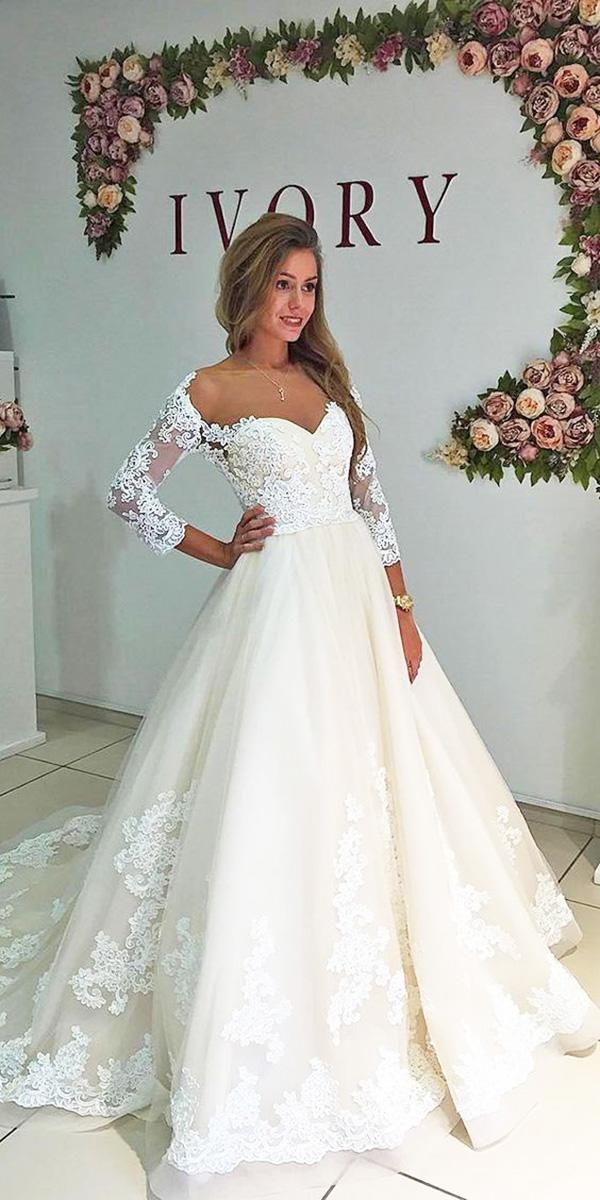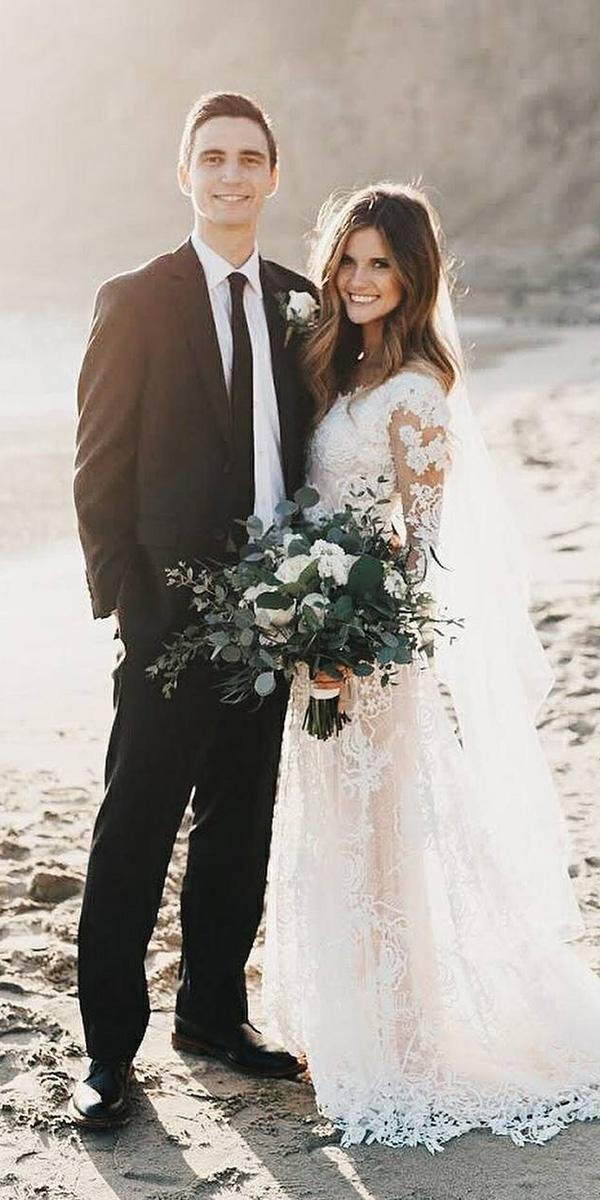 Source: Mori Lee, Allure Bridal, Demetrios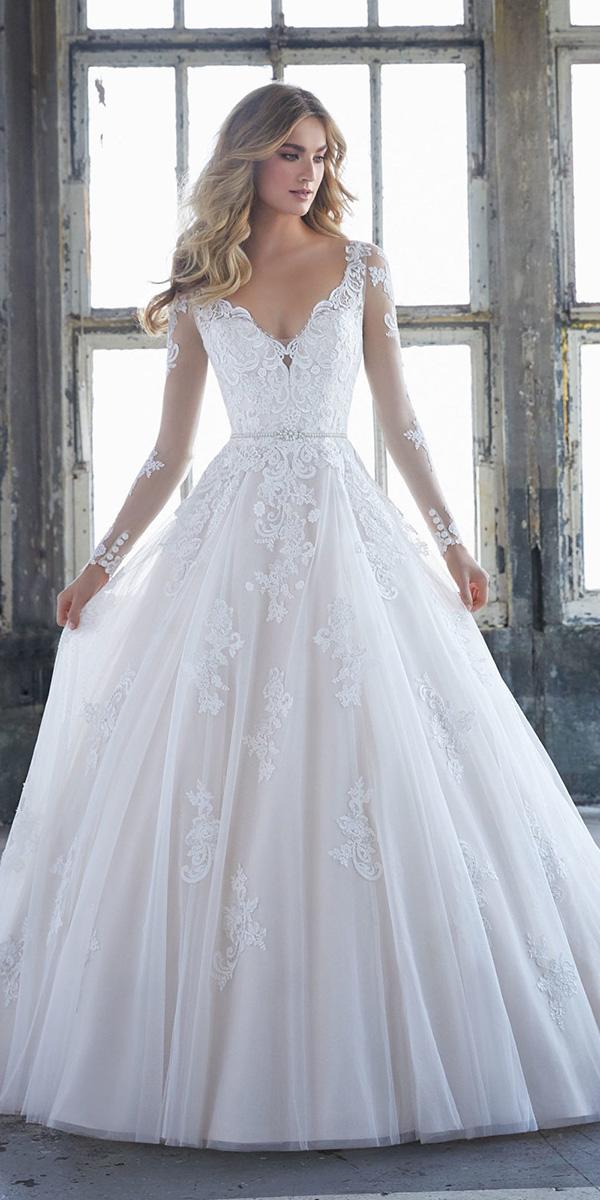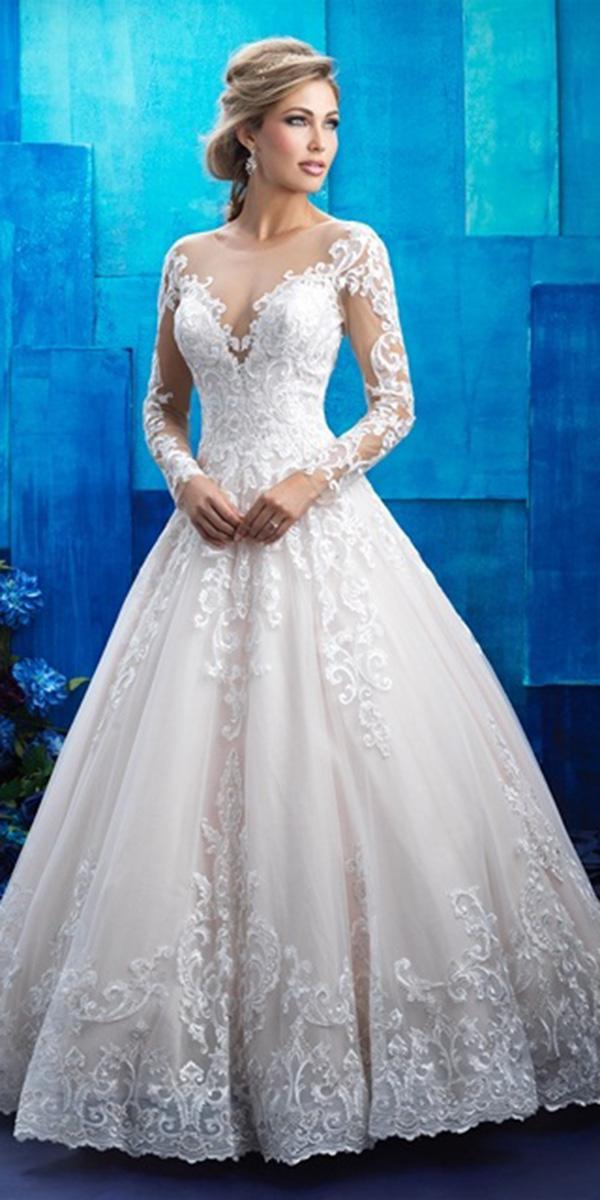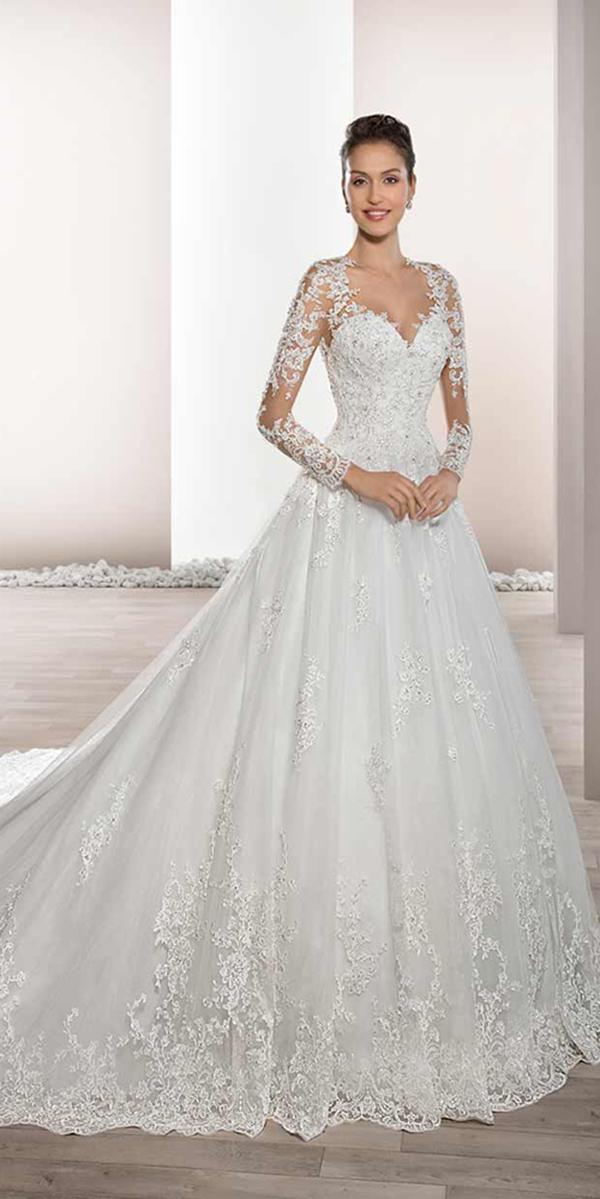 The post Maria Menounos Wedding Dress And Similar Gowns appeared first on Wedding Dresses Guide.