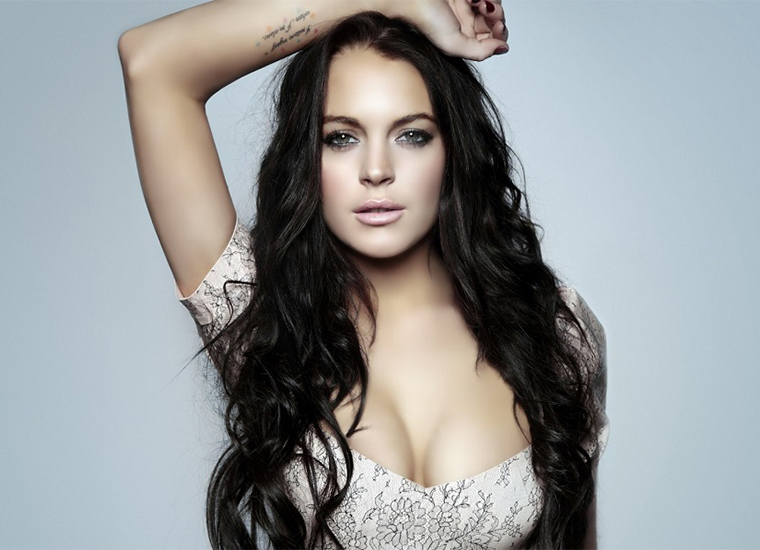 Choosing the right bra is very important as the wrong bra takes all the attention away. It can even put you in a dishonorable situation. To avoid these flaws, prevent any wardrobe malfunctions with some bra accessories. Here is the list of some accessories which can guide you how to use and save you from any lingerie issues.
Low Back Converter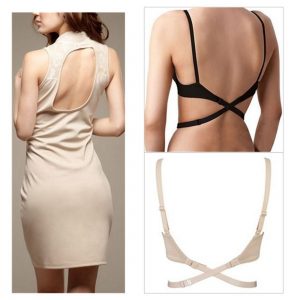 Dresses with lower back definitely steal everyone's attention. But don't keep on gorging on a lower back bra. Here is an economical quick fix to your problem. The lower back converters can actually do the work and it is fantastic for all the cut-away backs.
All you need to hook in the converter into your regular bra and wrap around waist which will transform your usual bra into your comfy low cut bra. It comes with strap adjusters and it is invisible underneath your much loved tops and frocks.
The strap is highly elastic and comfortable and moreover it is available in various colors and adjustable sizes.
Lingerie Laundry Bag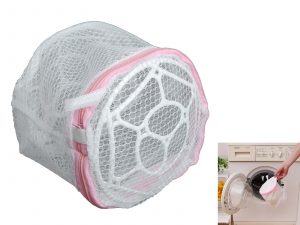 Buying the apt lingerie is very important and also taking its proper care cannot be ignored.If in case, the machine wash can actually pull off the padding and wires in the bra but you want your expensive bras to last long, then you should definitely purchase a premium laundry bag for them.
The laundry bags are stitched well for long lasting your finest inners. When compare to wash bags which are tear, stretch and stain resistant fabric its better to buy a bag that is silky soft and non-abrasive which wouldn't damage your delicate wears.
Bra Strap Extenders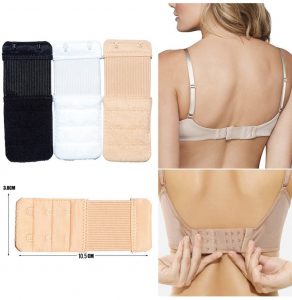 Ladies often have the problem of weight gain and they are more conscious on it. Problem occurs when extra flab on the back seems to be hanging and it's disturbing. Most of the women who are pregnant or soon after the pregnancy will face this common issue.
The Straps digging into the back can make the dress look awful. If your cup size hasn't changed there is an other way by which you use it more comfortably. All you have to do is to hook in the extender into the bra hooks.
Just give a try, You feel great.
Transparent Bra Straps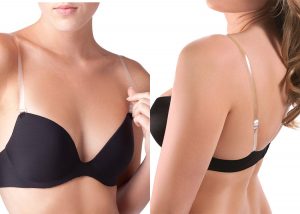 Nothing can match the versatility and support of transparent Bra Straps even though so many options are there for bra straps. Sometimes you might get conscious of your strapless bra to slip and will expose you. Don't worry! Here is the transparent bra straps come to save you. You can feel the great support to your dress and of course your inner wear. The pin on bra straps can be used multiple ways, like halter, X-cross and even taken in front of your dress.
The transparent straps can easily be hooked in your dress and you are ready to go in your flawless avatar. They are so functional and comfy and moreover u can feel that the tailor made for you.
Stylized Bra Straps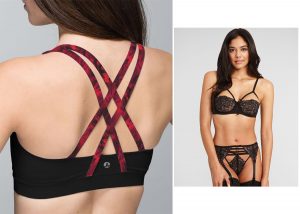 Being trendy is what fashion is all about. Nowadays, it has become a trend to show off the strap. But there is a big no for showing off the regular cotton, uni-colored straps. Chill! Here is a good news for all the vogue conscious women out there. The stylish bra straps could be used multiple ways in your comfortable. The clear straps come with metal hooks, color plastic hooks and so on. These give ultimate support and develop your own style statement. Added to the more excitement, there is the detailed strap protruding out of your top.
Straps come in various prints, patterns and colors where you can even match up with the color of your dress. This concept will just keep you away from any lingerie malfunction.
Selecting the correct lingerie for Women is a taboo . They need to be extra cautious about selecting the inner wear which do not accentuate the shape of their body parts. Moreover, working ladies often require the extra coverage for the dress they choose. Additionally, Co-workers are usually distracted by the display of the skin. So Don't Worry ladies!, try these above mentioned accessories and get assured of a untroubled experience and be comfortable.
The post Don't miss out some Bra Accessories which can save you from any Lingerie issues…. ! appeared first on Shyaway Blog.