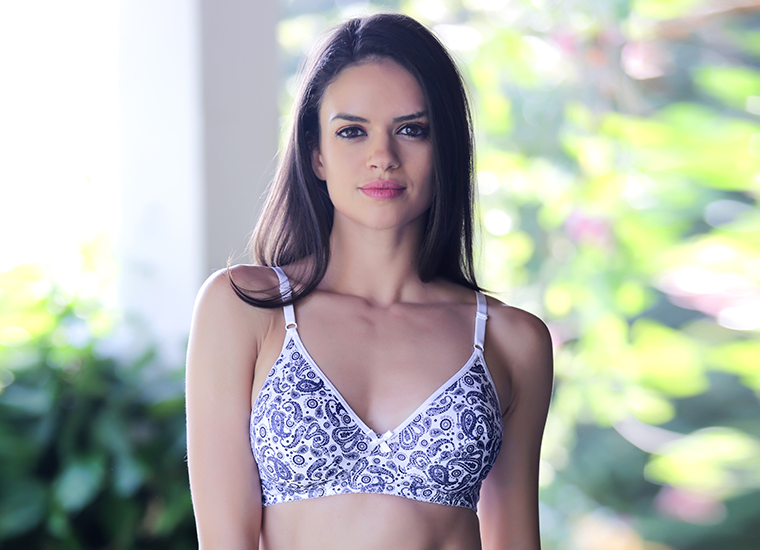 A new design from the house of Cross & Pearl. Seamed, wire-free bra pattern makes it perfect for a daily wear. Blue mango and floral designs imprinted on white bra with a white satin bow on the centre. No pads on the cups and that make this a perfect daily wear bra. The elastic straps are thin and adjustable. They are non detachable, as is the nature of a normal bra. A thinner band across the rib cage gives a better snug to your chest. Wire-free nature will give a comfy fit. White hemline across the contour throws a great look to the bra. 2 hook and eye closure enables tightening of the bras to your comfort level. The satin bow at the centre offers a pretty look. This bra can be worn under normal out fits like kurtis and T-shirts. Broad side wings and thick seams offers a perfect tight snug.
Price has been fixed in such a way that the bra will suit the buyers of all class. When compared to the quality, price plays a greater advantage on the stuff. Quality is assured through a thorough quality check before despatching
Fabric:
A bra made of cotton with a slight mix of spandex makes way for a breathable fabric. When cotton gives the much needed moisture wicking nature to the fabric, spandex allows the garment to stretch. A well matured "every day bra" should definitely provide that cool effect on your body and this bra from Cross n Pearl promises you that.