On-Demand service businesses are now a days charming businesses especially for start-up companies around the globe. The success begins from the first day of promotions once they have an awesome service with them.
Why On Demand Enterprise Services Succeed?
Many fruitful on-demand services succeed because they offer flexibility in marketplaces, by more involved in commitment from users to entrepreneurs.
On Demand Startups Idea from KRIFY for you as an example,
Idea: Whether you need a car or driver no need to waste your time by searching and getting reference from others. With On Demand Apps you will get your service at the moment when you require them.
To Start with As a startup you need to build a platform for the user's to connect car drivers and car owners with a commitment of verified proofs, license by building the best terms and conditions.
An Idea from FLIPKART, Again at the moment demand is now making the big businesses to investing on small business ideas collaboratively. Likely FLIPKART is now offering individual startups to host a delivery boy's store on orders depends on the area wise sells demand.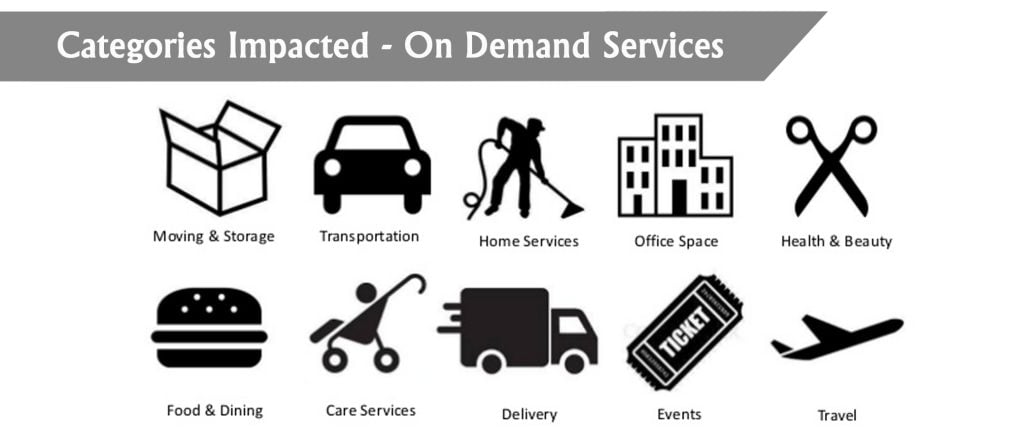 What are the best examples of successful On Demand Enterprises?
Do you know UBER? One of the top On Demand startup now being top big company on providing service to the customers with an innovative conceptual idea.
Instacart's service established a big relationships with in grocery firms which share their (store) existing markup, allowing to shop at in-store and pay with Android pay and Apple pay system with 10 to 20 percent retile prices
TaskRabbit Connecting the freelance labor with local demand to the needy, just made a way to connect consumers to find immediate help with everyday tasks, including moving, delivery, cleaning and handyman works.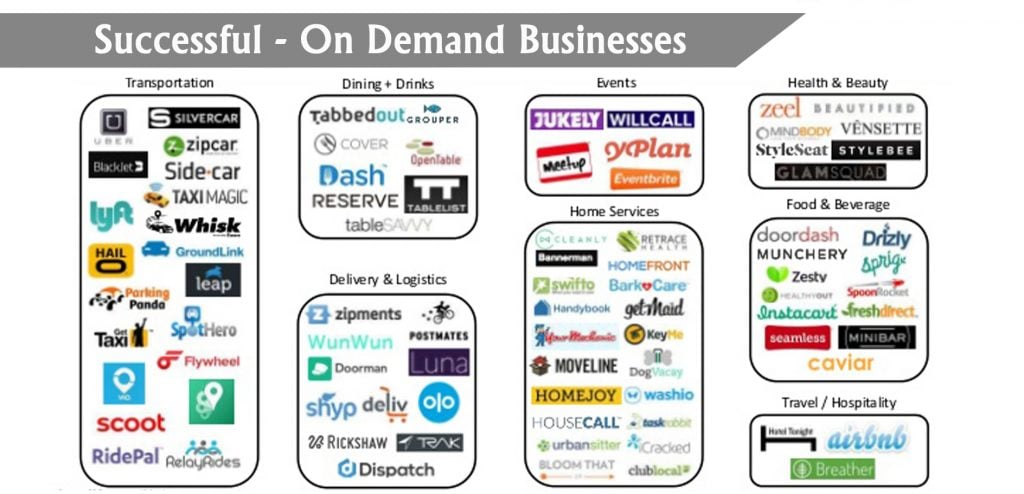 Likewise many startups banging now a days with a simple on demand service idea's as growth rate implies startups to challenging the big companies.
There are plenty of On Demand services like food on demand, electric works on demand, architectural works on demand, decorating works on demand, organizing works on demand, and many more think for On Demand services to start a startup company with less investments.
The facility of On Demand App Ideas are opening a doorway to startup companies to take an advantage for successful step. ( Do you know why startups fail?)
So why don't you take an advantage of technology to develop your own On Demand App, where 2 billion+ active mobile users are presented.
What are the Major Areas to Focus for ON DEMAND APPS DEVELOPMENT?
On Demand Apps Development should emphasis on two major areas, like as follows
Branding is a significant role on getting returns on investment. The more you create branding the more you'll have downloads and app promotions.
Get branded with few things like…
Give Free to go viral for first version.
Use Social Connect to Register, Login and Connect.
Provide secured individual user accounts.
Make them feel great with Display Picture Options.
Allow social sharing over Facebook, Twitter, and other social mediums.
Organize a well-planned structure to get success with-in few steps! Get in touch with our professional Marketers…
Developing On Demand Apps
For every on demand services provider startups it's essential to have an Interconnect between an owners and workers – vice versa, and the medium is going to be Mobile App.
So it's being a primary step to implement any startups idea as an on demand service provider. Planning up idea with things really adds a valued output with following steps before development process starts.
Idea sharing with friends, developers, marketers will helps to know success rate
Knowing reviews on idea and thinking can elegant your idea
After all you're just an idea can turns into a furious idea which is ready to take a development step where we can polish your idea to reach the real world with following on demand app development steps.
Gathering you're requirements with commitments
Our team research more than you think by comparing real world on your idea.
Our designing team adds the best user experience screen by coloring your ideas in reality.
Our developers join their hand with you build your dreams.
Our technology manager boost your idea with advanced open source technologies and tools to build your dream 2X faster with reduced prices.
We always engage you by showcasing your app to reviews and to make it more effective.
Our on demand app testers, test your app on different devices to build your idea as exact as possible.
Our team never compromises on quality on demand apps to fulfill your dreams.
What are must have features in ON DEMAND APPS?
As technology grown up day by day people are fed up with shortcuts in everything so positively your app should have functions like follows!
Easy sign up with social media accounts
Integrated Google maps using GPS, Geo fencing, navigation.
Online Payments – Payment e-receipts
Push Notifications – Reminders
Simple Dashboard to navigate straightforwardly
Auto filling address over a touch – using social media accounts
Online Help, Tutorials and FAQ's to contact.
Go on online / Go on offline buttons – data saving modes.
Individual profile's setup with Dp, Email Id, phone number and other details.
And few more majorly depends on your requirements.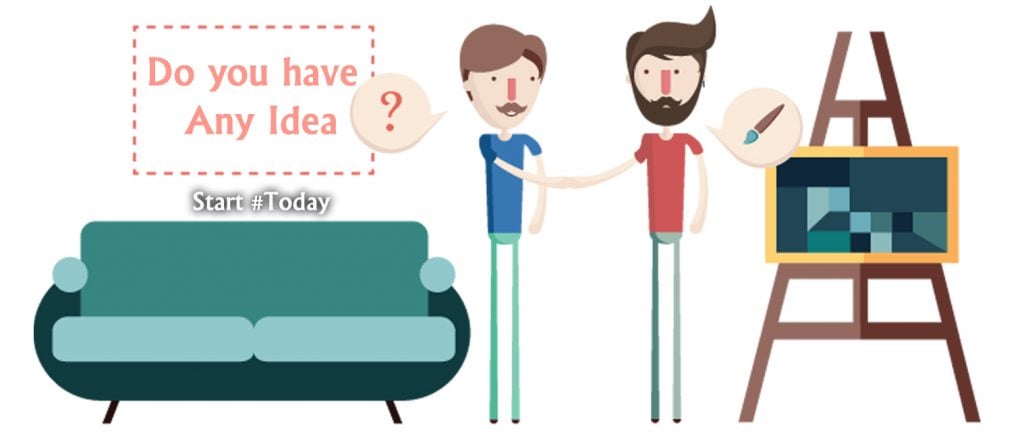 "We build you a luxurious quality application for your business by creating an additional delight factors to your idea and wisdom."
Get in touch for On Demand Apps Development by the experienced On Demand App Developers from US, UK and India who serving global clients on app needs around the world.