As long as people are traveling around the globe the popularity of Hotel businesses never give up and results as the best business place for entrepreneurs in the world.
Coming to 2016 Hotel Entrepreneurs what they are looking forward to improve their business. Everyone eye on finding the increased number of people (customers) to visit there hotel as first choice for exclusive services included with awesome suite rooms, delicious restaurants, holiday spots, many more by offering on party, events, family, business conferences and other functional combo packages.
Now a days in tech world Hotel Businesses are love to grab attention of customers with digital trends to generate more business digitally through websites, Mobile apps, organic and social media platforms.

Do you know Hotels businesses need more improvements in a digital way! The 35% of Hotels businesses already engaging people by digital media and still there is a lack of concentration for innovative proposals, checkout why.
Just check think like a customer check out what is customer's need from hotel business services…
Nearest hotels with transport facility.
Considerable Packages
Security check
Services and Facilities by Hotels
Payment Systems – advance pay or post pay
Different kinds of delicious Foods availability
Style, Comfort and Clean
24×7 customer support
FAQ's
and many more.
So… What is the best solution for all? Do you know?
Let me answer… Digital Medium is best solution to bridge customer and hotels – restaurants providing the fastest way to connect and promote your services online to needy.
We know Hotel Managers | Hotel Entrepreneurs think customer side to grab them faster, Let't build smart environment of technology with a brand website and mobiles apps as communication medium for mutual bonding results from digital trends.
Why should Hotel Entrepreneurs think for a Hotel Website Development?
Now a days "INTERNET" becomes major communication platform or a medium to bridge "WEBSITES and MOBILE APPS" are playing vital role get generate business. As a Hotel you can connect your customers by showcasing your best services virtually with digital trends of pictures and videos about your hotel in interactive model with customers to find, reviews your hotel services.
Krify has a lot of experience in developing websites to our hotel entrepreneur clients here we are analyzed what are different tactics to follow by a entrepreneur while designing a website is listed.
Web Design, Development Trends of 2016 for Hotels Businesses:
The more Hotel website grown up the more digital competition grown up for Hotel Businesses, So we support you to develop mostly with added advantages having plugins of reservations, payment systems which can hike your hotel business revenue. Few alike by competitor analysis – customize website templates, resort website designs used by WordPress web development.
Online marketing for hotels adds the glory by #Google bots to remember your site to display on top. Check out our precious article about "Web-Design-Development-trends-2016".
What should be included in Hotel Business Websites?
Leg straight points for Hotel Business Pages must mansion to give like for customers favors is as follows…
Web Mobile friendly look your user.
Modern rich look with faster load performance on any device.
Eye cache and clear content about hotel business with star-ratings details with available facilities
Best Internal linking of web-pages – detailed hotel facilities, hotel packages, food, transport and all other details with time of availability.
Web – Online Booking and Payment by payment gate
Clear Cut terms and conditions for both customer and hotel in-charge perspective.
Mapped Hotel address for people to find your address easily.
Digital Marketing – Branding your hotel business for development purpose… and many more

Hotel Business – Mobile Apps and Responsive Website:
The mobile device market is exploding uncontrollably, Recent Survey Proved-up with 1 out of 4 internet users access it on mobile device for Hotel Room and Restaurants booking. So obviously not having a mobile responsive website/ Mobile Apps means you are losing your valuable customers.
Google also docks the search engine ranking for a website if it is not mobile friendly. You can analyze whether your website design is mobile responsive or not by using Google's Mobile-Friendly Test Site.
Why Hotels – Restaurants Businesses Need to Go for Digital Marketing?
Simply, Digital Marketing is for smart hotel and restaurant business Insights – Approach to improving digital marketing is bench-marking your businesses is next step "where you'r now to where you need to be in future"
We Brand – Your Service : Promotions Digitally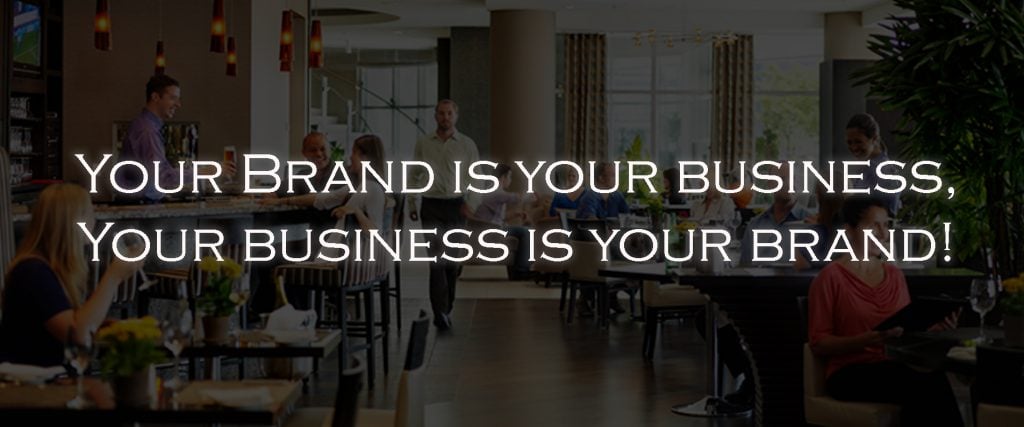 Get in touch discuss for #free – We help to your business growth digitally!

Krify is a multinational website, mobile and wearable app Development Company. We offer website redesigning services to refresh the online presence of clients with an awesome new website. Optimizing your current website or simply refreshing the site will definitely result in increase in number leads.
Contact us today to get the new voice for your brand through Website, Mobile Apps and Digital Marketing.