Most of our SEO tips below are fairly straight-forward. They're not new, they won't make all the headlines, and they're certainly not rocket-science. That indeed is the beauty of them all.
We think SEO is pretty simple, so don't waste your time trying out the latest killer SEO tactic in the hope it will catapult your website from ranking on the lower pages to the top half of page 1. One of the things we like to say is that Google isn't trying to make things complicated for you, instead it wants to base it's rankings on good old-fashioned common sense.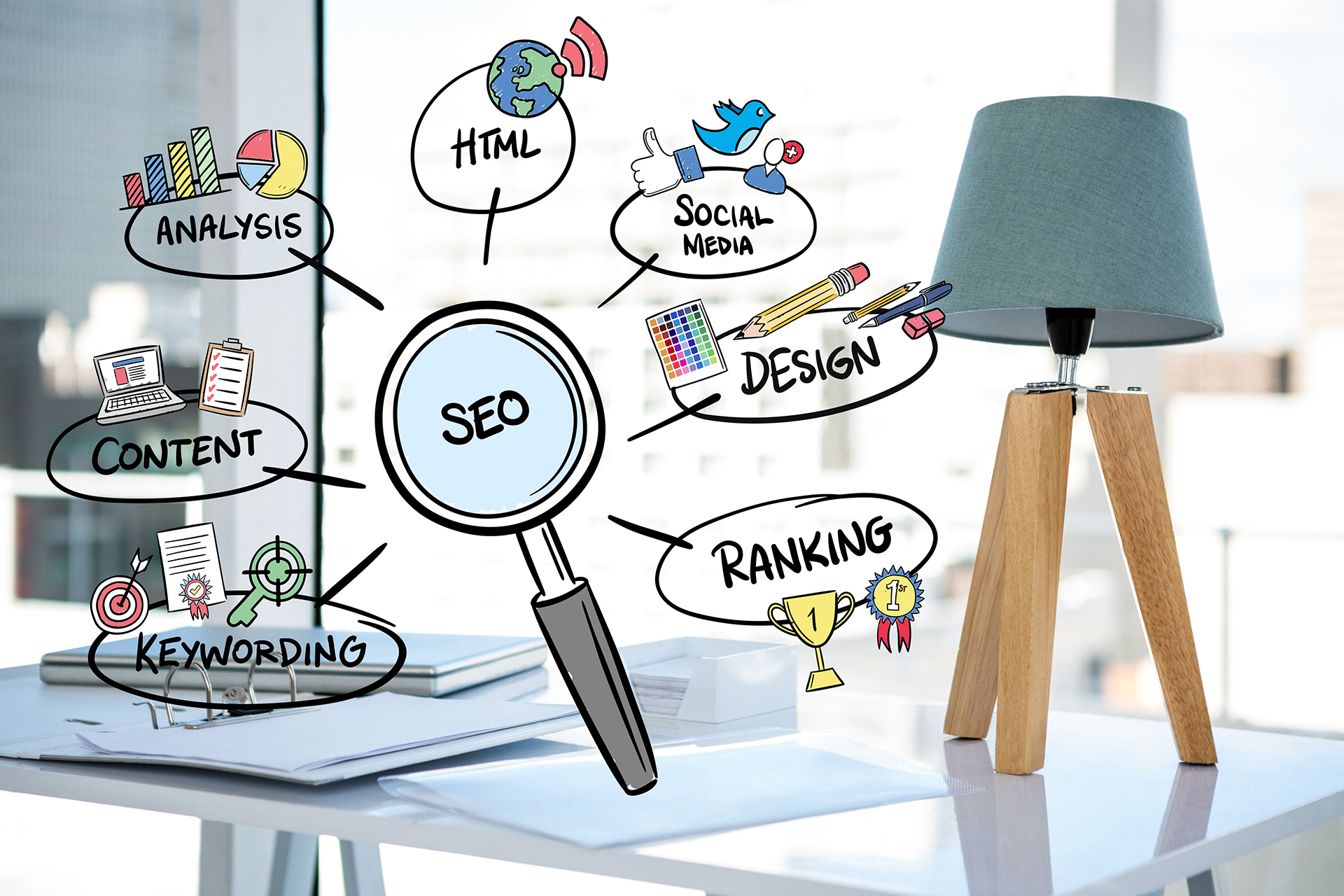 Ask yourself the question – "Why would somebody want to link to my website?", and then try to answer it. If you're struggling for answers then there's a lot of work to be done. It's not that hard though to transform your site from poor to great, it just takes time.
Track a wide selection of keyword rankings
How many keywords are you tracking? Just the one? Two? Add more. We don't mind focusing on a couple of fairly short-tail keywords, after all there's nothing wrong with aiming high, but you should be tracking 20/30+ different keywords. Add variations, add similar words, run your keywords through Google's Keyword Planner or Ubersuggest and expand your list. You'll get a better idea of how strong your site is, and be able to better monitor your progress.
Make sure your contact information is up-to-date
Firstly, check the details you have on your own site. In the footer, on the contact page, and anywhere else you might have added your details. Your address, telephone number(s) and email addresses should all be correct.
Secondly, check your external listings such as Google My Business, Bing and Facebook. Do the details match?
Thirdly, check every single directory website that you are listed on. Make sure your details match. We bet you a coffee that you'll find some incorrect or outdated information on at least one of them, and take this is an opportunity to expand or update the information about your company on each directory. Directories can be ok, you know/
Do you have enough content?
Do you have enough external content?
Put your site in secure https mode
Competitor backlinks
Check your own backlink profile
Create long, engaging content
Name and tag your images correctly
Reviews & ratings
Pay attention to Google Analytics
Create SEO-friendly URL's
Don't be afraid to link out
Make sure your site loads fast (Fast loading pages. Fast hosting. )
Create & embed video
Be active with your blog
Make sure your content is unique
Check your brand perception & trust
Submit your sitemap to Google & Bing
Be active with your social media profiles
Did you notice something about our list? That's right, we didn't mention mobile. We purposely didn't mention mobile because it goes without saying that your website should be mobile friendly. If it isn't, bookmark this page, make that your first job, and then come back here once you've sorted that.
Is your site as mobile-friendly as it could be?
If your is already responsive, is it as mobile-friendly as it could be? If it isn't, bookmark this page, go and improve it, and then come back here once you've done that.
If your site is as super-responsive as they come, then give yourself a pat on the back and digest, process and start implementing our helpful 20 simple SEO tips for 2017.
The post 20 Simple SEO Tips For 2017 appeared first on Pixel Kicks.