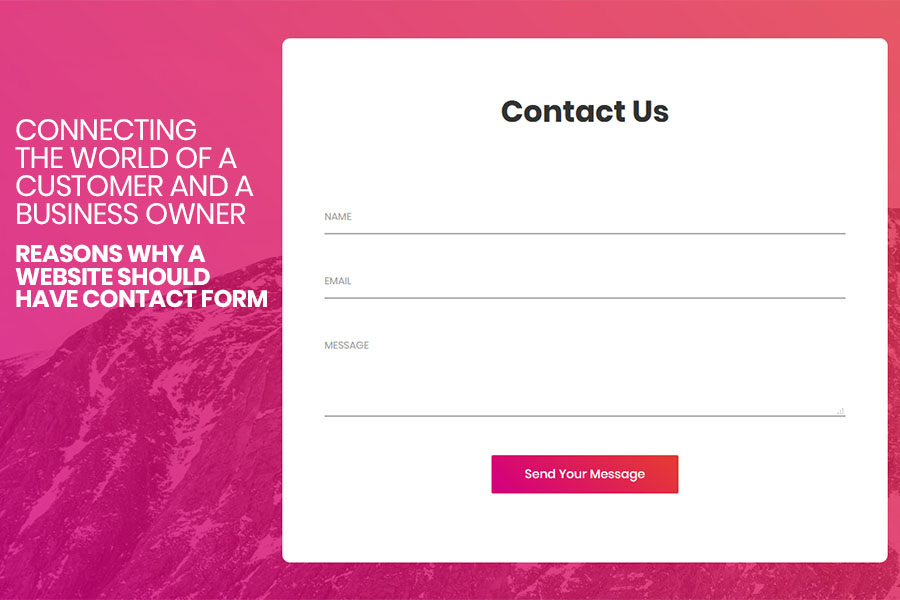 If I say that technology is changing as the years are growing, would you agree with me?


Most definitely yes!


We see it changing every day. From desktop applications to hosted solutions, different technologies tend to make all the Business processes easy. And within these business processes thinking about customers is the first thing. A way to communicate with them has to be the number one priority.


Reason: When a user tends to design a website, they are, of course, thinking about customers. The same thought process is acquaintance by customers also. And thus, the user would want that the audience should know about their business and website.


There are times when your audience would want to communicate with a particular business to know about the products. And thus, here is when a contact form page comes to the rescue.


The Importance of having a business contact forms is well known to all the business owners, and if it is not constructed in a way that makes life easy of a customer, then the purpose becomes hazy.


Thus, here are some of the reasons and how a user can bring out the best from a contact form.

Understanding the Importance of contact forms in your Business
Before you start building up a form and get going with the idea, make sure that you are aware of your audience, ask yourself – What are the customers that you wish to target?


Are they filling out your contact forms to get a gift? Are they padding out a sign up for discount voucher, or are they filling out the form to enquire about the services?


Practising this kind of approach tends to ease up the process for the website visitors and provides you with an adequate reason on why contact form is important on the time they tend to fill out the form.
1. Security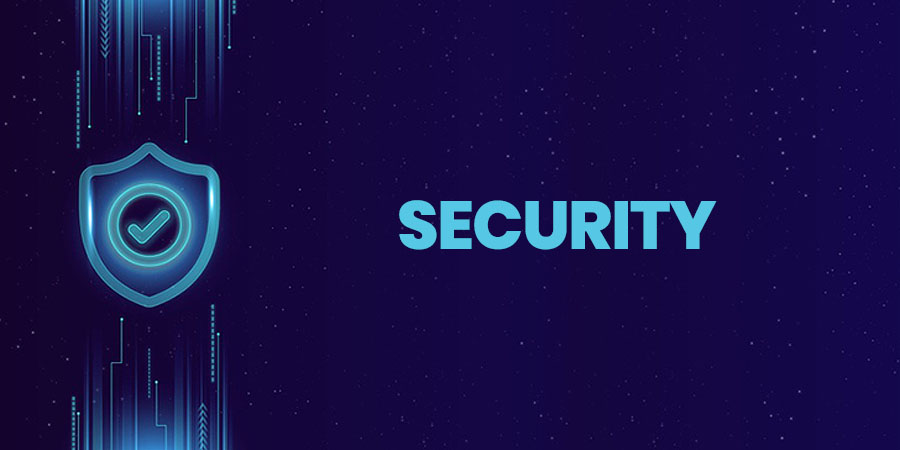 One of the most significant ideas and the advantage of contact forms is to have a contact form on your website is to reduce spam and keep the site secure. When you tend to display the Email Address on the website, there are chances to get unwanted emails. This happens because the robot manages to crawl the internet to look for the exposed email address. And there are chances that any type of email address that they find may end up in the hands of a spammer. Take two your inbox is flooded with unwanted messages.


To prevent this, the user can use content form plugins that would help them to construct forms for contact pages. To be extra careful, the user can include a reCAPTCHA function. This tends to ensure that the user only gets a positive message.
2. To get more leads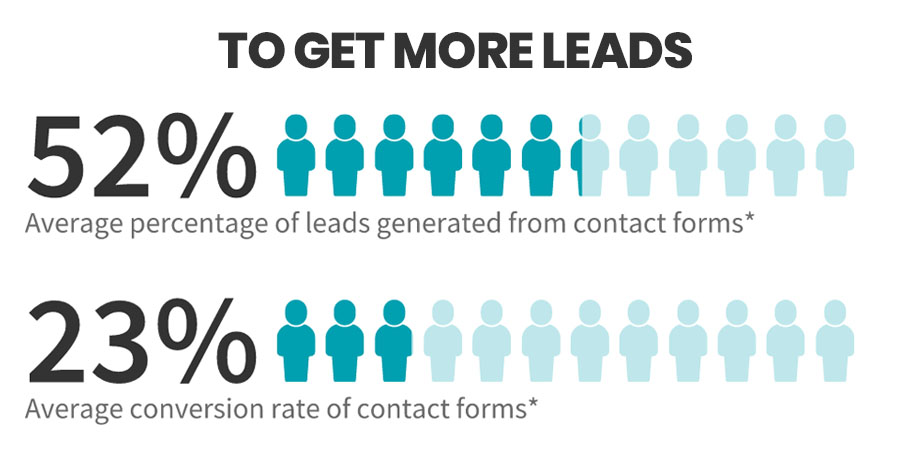 Let's believe that your user is already interested in your Business or industry since they are on your website. Using a contact form for business is one of the most significant ways to collect their information and ask them to add their email list. Even if the user is using questionnaires for the content gateway, surveys, or some other creative purpose contact forms would still provide the users with a way to collect new lead information for future use.


For example: If they have signed up a form for the services you are offering, there might be chances that they would be interested in hearing more about your services when you contact them in the future.
3. Helps in answering on the front-end
If you are using a single email address for the users to get in touch with you or to get the answers that you need, having a contact form would ease up your task and also of the WordPress Developer. If the user uses the contact form, then they can ask those questions in the way of a field and get the answers right that instance. This not only saves everyone's time, but it provides a great square of knowledge to all the audience out there.


The user can also take a step further with the help of premium form plugin and have a form go to different people based on the answers that the user tends to provide. For example, if there is a user who has a billing question can be sent a form that would email the accounting person if it is a question that is related to support, then it could be emailed to the support team and so on. Thus, the importance of contact form for business can highly be figured out with this point.
4. It tends to make the website user-friendly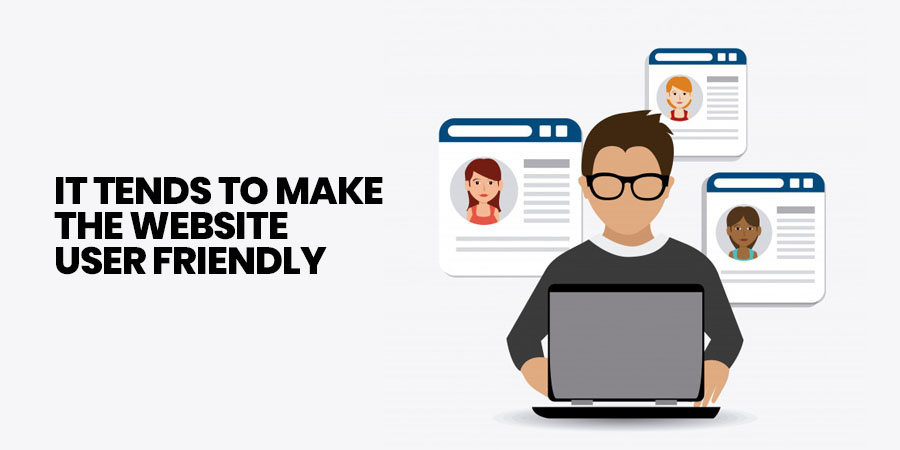 This tends to hit the top functionalities on the list and is one of the most important ones for all the WordPress Development Company out there. The user-friendliness of your site should forever be one of the top priorities and a contact form thus definitely helps in this area. When a user tends to land on your site, they wish to navigate the pages with minimal efforts and certainly without having to do anything about thinking. If they want to contact you, then the addition of extra steps for them to achieve this would only result in impatient users that might result in giving up contacting them altogether and yes that is a good thing. Great web designs tend to remove the barriers for the users and therefore, adding a contact form is a great web design for this particular reason.
5. It is Multifunctional
The name contact form might sound like a medium that tends to be used by the visitors to contact the website owners. And yes it is one of the media, but that is not the sole reason why a contact form should be used. It tends to fulfil the needs of the user that manages to communicate in a 2-way manner. Not only this but it is also used for many other purposes. These purposes include an enquiry, a job application, feedback, to register for an event and many such things. In other words, all the WordPress Development Services tends to share a multi-purpose Business.
6. Reachability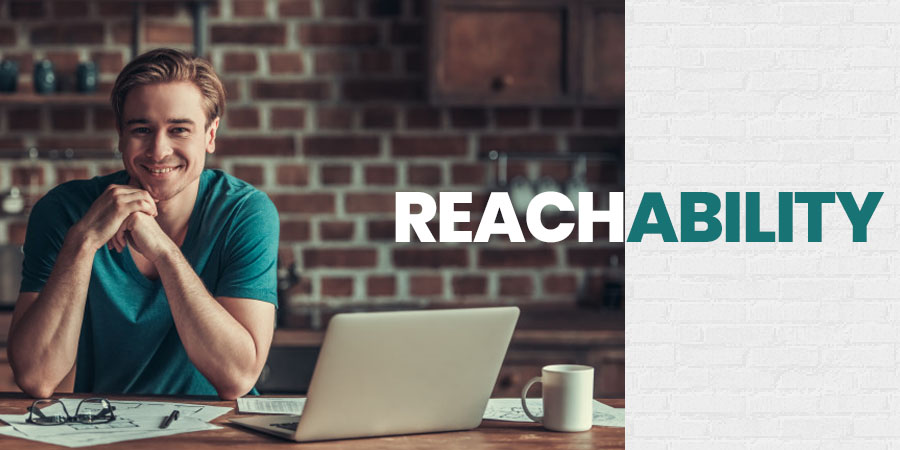 There are quite a few numbers of website owners and WordPress Website Development organizations that tend to use social media links to connect with people and the audience. That way, the user can reach out to your Business and even you for that matter via your social media profile. But there are times when 20% of your audience might not be a social media person, and that is when contact form kicks in. It tends to be an excellent substitute for the people that know that you are reachable directly through the contact form that tends to be used in the site.
7. Connect to the other tools
With the help of contact form plugin, the user tends to integrate extra features too. Such as email subscription letters checkbox. This would help them to follow up on the prospects and thus build a stable relationship with the audience that you wish to interact. You can connect your contact form with popular email marketing providers. The WordPress Web Development organizations have benefited a lot with this.

A Weber
Constant Contact
Campaign Monitor
Drip
Mailchimp
Get Response
PayPal
Stripe
And more
Final Thoughts
Now that you have reached the end of the article, I am guessing that you might have read the entire article and gone through the points. These are many out of the few that would help you to bring out the best from your website. A contact form page tends to be one of the essential parts of any website irrespective of it being an e-commerce website or not. And with the best contact form plugins, the task of creating an appropriate contact form becomes easy, and other things are solved significantly.


Before you Hire WordPress Developer make sure you go through these points. These reasons would convince you enough that contact forms are one of the best things a website owner can use. Not having it would only ruin business reputation but would also help to make you lose a lot of potential customers. This would not only directly affect your Business, but it would also not provide you with efficient ROI.


If you have any difficulties compared to the following topic, then you can write to us in the comment section. Our experts and professionals would try to solve it and provide the user with adequate aid on WordPress Plugin Development.