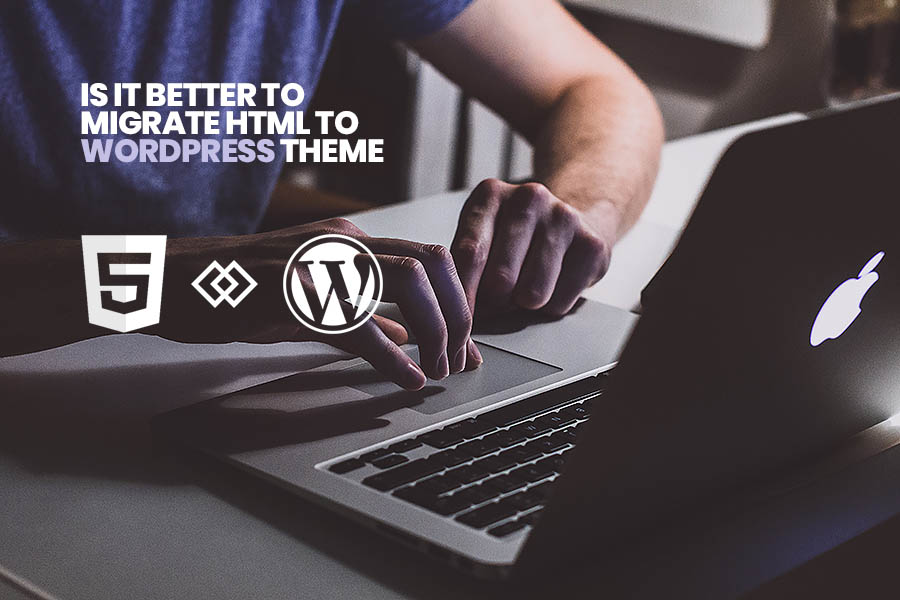 Developing your site with static Html codes was the practice of the past. Instead of using the traditional ways of website designing, HTML to WordPress is the leading trends that have been following today among developers.


According to W3Techs, today WordPress powers 34% of all the websites on the internet, including custom-coded CMS and without Content Management System (CMS).


WordPress powers over one-third of the web and hold a 60% market share for Content Management Systems on Website.


Over the years, WordPress as a "Web Development Platform has spread its wings far and wide and turned into a full-fledged web development solution.
Being an entrepreneur, if you are still using the static text-based HTML site, unfortunately, you are missing the large chunk of opportunities for your business. In this fast-paced era, things have been revolutionized quickly. You don't need to drain long hours on coding to build a static website. With the availability of a plethora of advanced Content Management Systems (CMS), designing and development of the website have become far more accessible for you.


And with each passing year, WordPress is strengthening its hold on online spaces and more and more webmasters are realising its importance and accepting its readily. HTML to WordPress conversion services have become one of the most sought after services these days.


Now, you must be curious to know why?
The major issues associated with the website was that the style and the scripts were coded with HTML frameworks, which are not only time-consuming but also increase the page load time. The best solution to resolve this issue is to migrate your site to the advanced CMS – integrated with modern features. In addition to this, converting static HTML website into dynamic WordPress provides a wide range of benefits.


With more than 11,000 themes and 50,000+ plugins, Wordpress has become more than a blogging platform. Let me prove my statement with some remarkable stats here…


In 2019, 14.7% of the world's top 100 websites are powered by WordPress.
Over 500 sites are launching daily using the free version of WordPress.org.
Every second, around 17 new blog posts pop-up.
According to the WordCamp Site, there are currently over 75 million sites that use WordPress.

Hence, it's proved that WordPress is not just the best blogging platform but also offers the flexibility to develop a perfect website. WordPress provides a plethora of benefits when considered for website development. However, to help you make a confident decision, we have rounded up 5 reasons that why should consider HTML to WordPress Conversion.

Reasons to Convert HTML Site to WordPress

1. WordPress Is a Free Open-Source CMS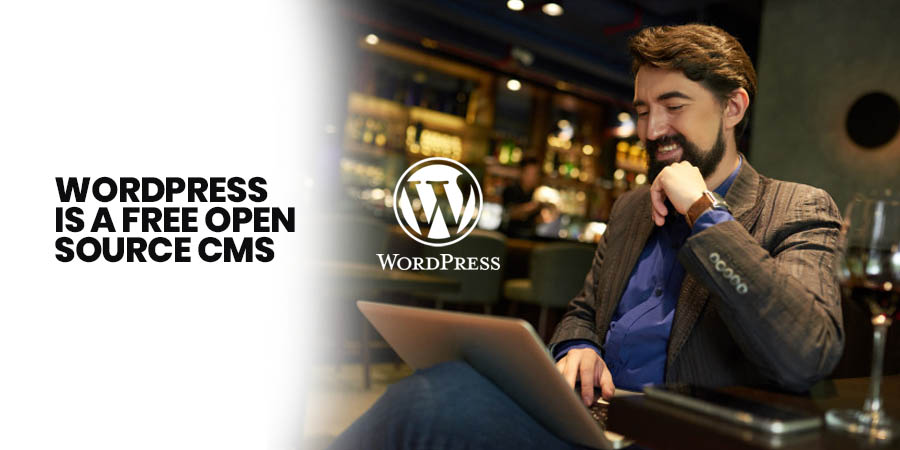 While migrating from HTML to WordPress theme, one of the most often asked questions by the users is "Do they have to pay for the WordPress? Well, WordPress gives you the sense of "Freedom", not serves you "Free Beer".


You must be wondering, what's the difference between these two?


Well, when it comes to HTML to WordPress theme conversion, this open-source software comes with the freedom to use, edit, modify and access the platform in any way you like, without paying any charges.


Further, there is open source community, where thousands of talented people have made contributions to make it great software and anyone can contribute to fix bugs, build features, suggest features to enhance the functionality of your site.


With the help of expert WordPress developers, you can seamlessly shift your WordPress site from one version to another.
2. Plugins and Extensions To Add Versatility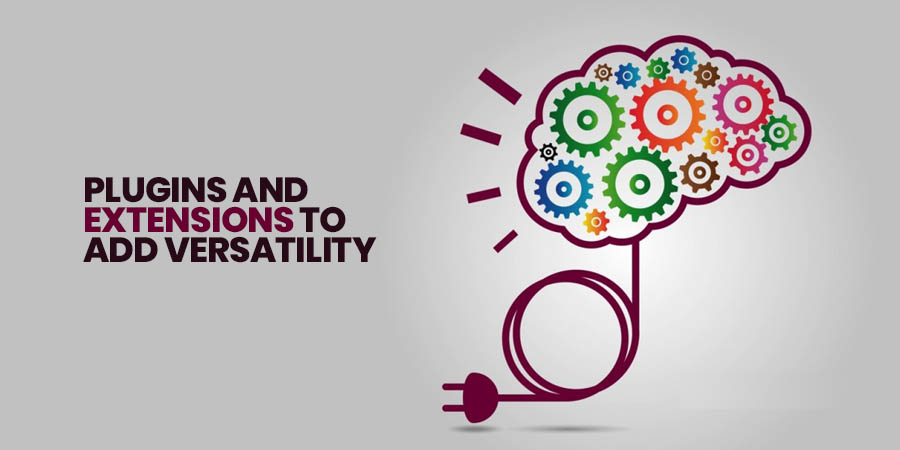 Paul Cookson, says "Great web design without functionality is like a sports car with no engine".
Want some more functionality and feature to your website? It is the right time to convert static HTML to WordPress dynamic theme now!


Over 50,000 plugins and extensions are available to add extra functionalities and feature to your WordPress site, it is worthwhile to shift your site from HTML to WordPress.


With various recommended plugins such as W3 Cache, Contact form 7, Beaver Builder, Yoast SEO, WooCommerce, Wordfence, Gravity Form, All In One SEO, Visual Composer, you can easily extend the functionality of your WordPress site.


Did you know WordPress plugins are already accumulated over 1.6 billion downloads? Integration of the right choice of a plugin can transform the way your website looks and function.
3. Pre-Designed Professional Themes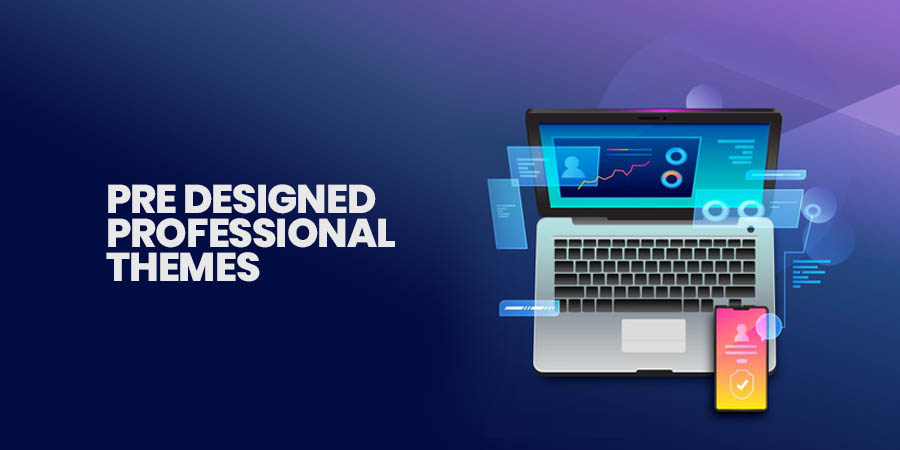 Expert says "Your website deserves the best, after all, it is the internet advertising billboard for you and your company."
Importing Websites into WordPress theme is never a scary task for the developers as there are thousands of free themes are available that allow you to have an excellent and professionally created website without costing you any charges. You can browse the WordPress Theme Directory to get the theme that best suits your business type.


Regardless of your business size and nature, you can choose themes for multiple domains, including eCommerce. Top of it, most of the themes are mobile-friendly; you don't need to worry about making it responsive.


You can also consult the expert developer for WordPress customization and get the best theme for your WordPress site.
4. WordPress Has SEO Friendly Interface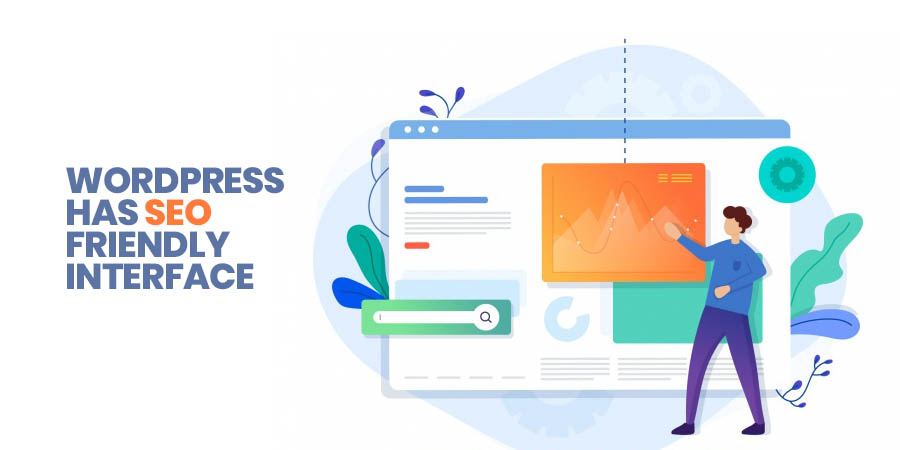 Adam Audette, says "Today SEO is not about getting the traffic, it's about getting the targeted and relevant traffic."
WordPress developers integrate so many features into WordPress theme development, that ultimately make it SEO-friendly. The most significant benefit of switching the HTML to WordPress site is that it allows the search engine to deeply scan your website through the categories, pages, and posts.


To make your website structure, search engine friendly – you can enrich your WordPress theme with various plugins such as Yoast SEO, All in One SEO, and so on. WordPress always allows the users to optimize their website as per the SEO guidelines, which further assist in increasing search engine rankings of their website and attract more relevant traffic to the website.
5. Excessive Support Of Developers Community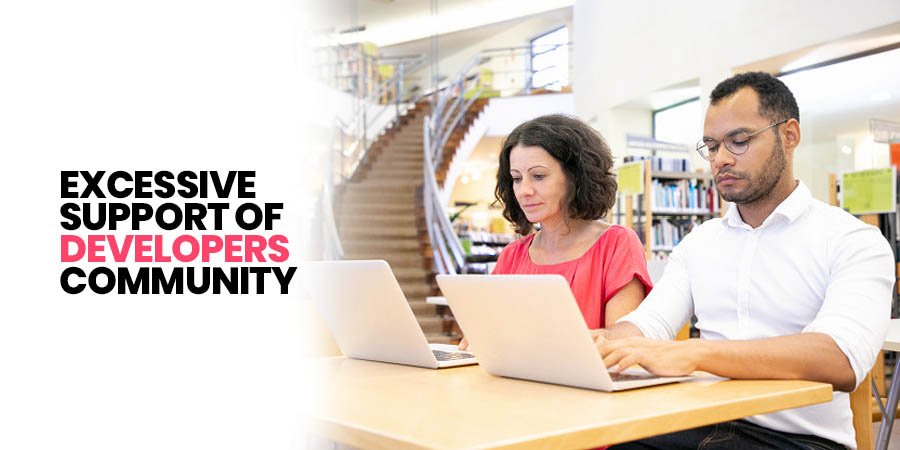 One of the significant factors that makes it a popular choice is the active and vibrant developer's community of WordPress. It is one of the open-source communities that has a vast community of professional developers to help you with your site for free. It has a large, active community that is continually contributing to the platform. From offering technical support to exchanging creative ideas, they take care of everything.


With the vast numbers of themes and plugins, WordPress made your life easier. The professional developers put dedicated efforts to help you detect the problems and providing solutions on various forums and user groups.


The best part is, beginners can expect to find help in tutorial and how-to guides to access WordPress efficiently on the various community forums.
Let's Sum It Up!
Sooner is better than ever, when it comes to achieving your goals! You need to get the hosting, and here you go!


Hopefully, all these listed benefits above may convince you to convert a static HTML website into a dynamic WordPress theme. While WordPress ensuring you a seamless transformation, if you still confused whether you should migrate from HTML to WordPress? Get in touch with us or hire a WordPress developer for the ultimate solution for better business growth.