Chances are you already know that Wix is one of the top website builders out there. As a web Professional, you may think that it's solely a DIY Tool aimed at novices. While the Wix interface is incredibly easy for anyone to use – this platform is more powerful than you might have imagined.
When you take a deeper look, you'll see that Wix has the features professionals demand. You can use it to build a site for yourself or your clients that is both powerful and flexible.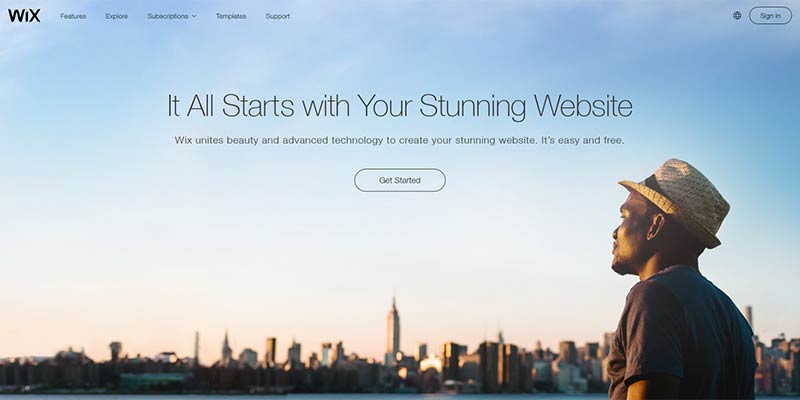 Create Without Limits
Professional designers want a platform that lets them create their own way. A site should look and function to meet our exact specifications – regardless of what we use to build it. Wix has the robust features we need to get the job done.
Use a Template or Start From Scratch
Wix puts you in complete control of the design and development process. Start off with one of their amazing templates or create something completely original. Whichever path you choose, you'll be able to customize everything to fit your needs.
Wix Code Brings Powerful Functionality
Wix Code enables to you unlock the true power of the platform. It lets you quickly and easily build web applications and content-rich sites. Set up database collections, custom forms or utilize an API. Everything uses the same visual components as the Wix Editor and you can expect the same ease of use.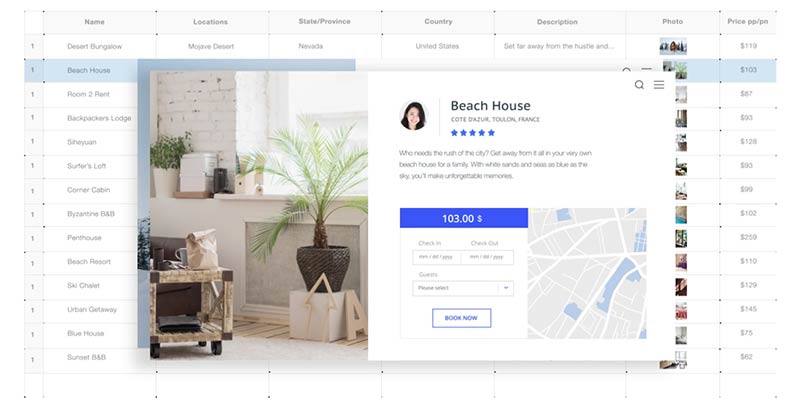 Professional Features
Wix has the features to help you build virtually any type of website. Their professional-grade tools such as Wix Store, Wix Bookings, Wix Pro Gallery and Wix Video provide you with high-end functionality and will help turn your site into a money-making machine. There are tools that cover every niche, including eCommerce, hospitality, restaurants, music and more.
Design With Peak Efficiency
When it comes to the design process, every bit of efficiency counts. So Wix has created hundreds of design features that you can use to create something beautiful without stressing yourself out. Their intuitive drag-and-drop UI means that you can position elements where you want without having to tweak code. It'll save you time and unnecessary headaches.
They've even simplified complicated features like parallax scrolling, video backgrounds and animation. Each one can be easily added to your design. Plus, you'll find hundreds of installed fonts and the ability to upload your own. Everything works with minimal effort on your part.
Layouts are also a piece of cake – including multi-column. You don't need to resort to hacks to get the exact look you're after.
The Wix UI means that you can focus your attention right where it needs to be: On building an amazing website. There's no need to pull up multiple applications or browser windows. You'll have access to everything you need in one place.
Tools Designed With You in Mind
Putting powerful features in the hands of designers is what Wix does best. They want you to stay ahead of the pack and on top of the latest trends.
Always in Style
With their collection of gorgeous templates, you'll always be right on the cutting edge when it comes to design. And with new templates constantly being added, you'll stay that way well into the future. Taking advantage of the latest design is a matter of a few clicks.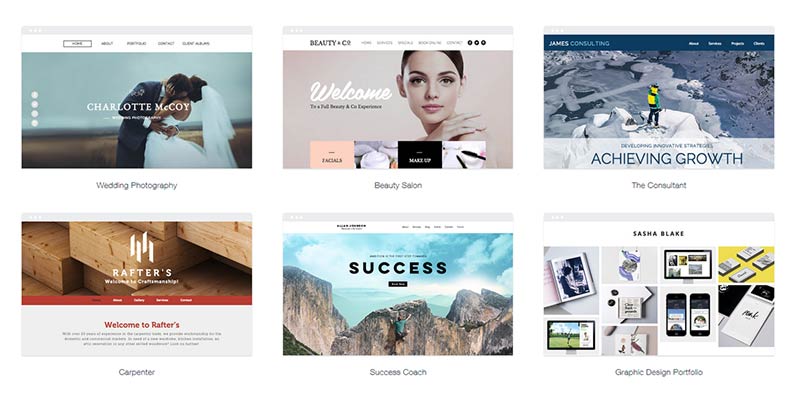 Feedback in Real-Time
When you're working on a project, you'll often need to bring clients and colleagues into the loop. Wix lets you share your work with a single click and collect feedback in real-time. You'll speed up the revision process and avoid unproductive email chains.
Design With AI That Understands You
Using Wix Artificial Design Intelligence (ADI) brings a new level of efficiency to site creation. The first AI that will design a website for you, the system learns your needs and builds a site to your specifications.
Resources and Services You Need
There's no need to search the web for top resources – Wix has you covered. Their image collection contains thousands of visuals from both Wix and Shutterstock that you can use on your site. Plus, there are built-in tools to help you with critical tasks like invoicing, email marketing and SEO.
Build It Your Way With Wix
If you're a designer looking for a fast, stable and secure platform – look no further than Wix. They can provide you with the tools you need to build a great site with full control over the entire process.
Start building with Wix for free and put the most technologically advanced website builder to work for you.
This article has been sponsored by Syndicate Ads.