Vesta Control Panel is simple and easy to use open source hosting control panel. It has simple and clean interface and lots of useful features that will help you to host your websites on your VPS. Vesta Control Panel currently can be installed on RHEL 5, RHEL 6, RHEL 7 CentOS 5, CentOS 6, CentOS 7, Debian 6, Debian 7, Debian 8, Ubuntu 12.04 – 16.04 operating systems.
The control panel has a lot of useful features, such as:
Easy backup and restore
Web log viewer
Server monitoring
Web, DNS, mail and database management
SSL Certificates and SNI Support
Auto Updates
Automate Let's Encrypt Certificate Installation
and much more…
VestaCP comes with out of the box SSL support. It also support single click Let's Encrypt Ssl Certificate installation. In this blog tutorial we will show you how to install Let's Encrypt SSL using VestaCP. The install process is pretty easy and fast if you follow the steps bellow.
INSTRUCTIONS:
Step 1:
Login to the VestaCP admin panel using your server IP address along with port 8083 in front of it like this https://your-server-ip-address:8083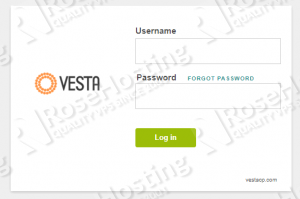 Step 2:
Navigate to the 'WEB' Tab and edit the domain name that you want to install Let's Encrypt SSL certificate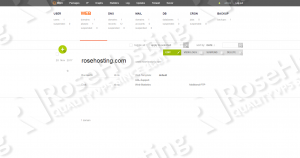 Step 3:
Scroll Down to the SSL Support and enable it. Once SSL support is enabled, It will expand additional options like this: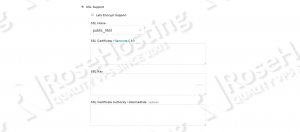 Step 4:
Check 'Lets Encrypt Support' Checkbox and hit save button.
That is it.
After that, the VestaCP will automatically generate and install SSL certificate to your domain name within 3-5 minutes. Now browse your website with https, it should load properly without any error reporting.
PS. If you liked this post please share it with your friends on the social networks using the buttons on the left or simply leave a reply below. Thanks.