It wasn't a CSR Initiative per se. Rather a small gesture to support a great idea – Class IX students teach English to Class V students through Phonics. Titled HeadStart – this initiative by Vidyarambam Trust handpicked a few 100 students through an English Proficiency Test and then trained them on the use of phonemes. These students (who are called young teachers) in turn impart their learning to students of Class V. Niyati is privileged to be a part of this initiative and support Vidyarambam Trust in promoting this program.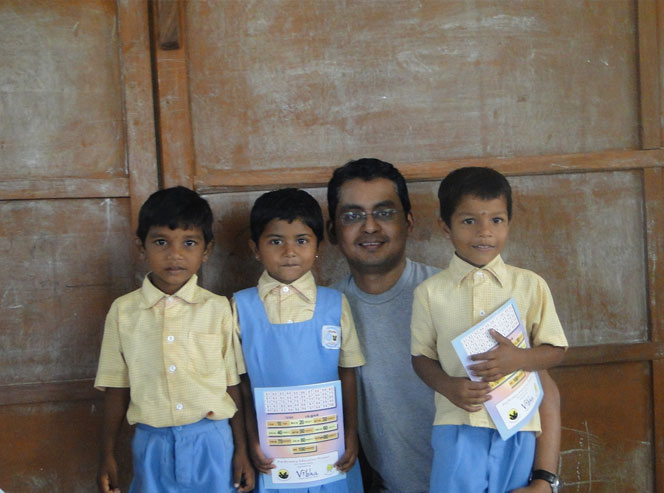 K Pradeep with kids from the Vidyarambam School
Every one of us at Niyati decided to sponsor 2 students (it just takes Rs.200 per child) and we also designed and developed the promotion video for the launch of the Program apart from other design collateral. This whiteboard animation style video, also known as video scribing, was scripted, illustrated and animated in-house. The style used was to help the viewers evangelize the mission of the program and make the message more loud and clear. The Traditional chalk and board method used was to bring in village schools into focus. Let us know what you think. And yes, do drop by the website of Vidyarambam Trust to show us your support as well.