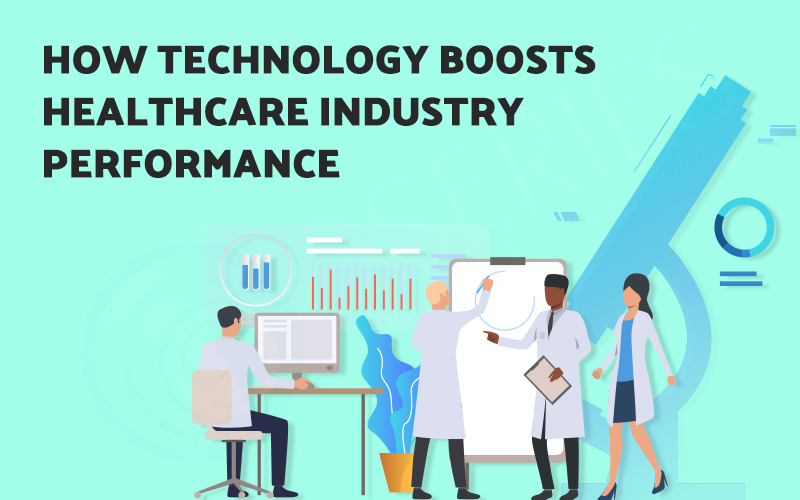 Technology has provided a two-way advantage for the Health companies where they can deliver better Patient care and enhance operational efficiency. Medical practices, complex billing operations, and insurance processes easily managed by health management software. Administrators can utilize such systems in tackling activities like maintaining electronic records and credentials.
The health industry is heavily investing in web and mobile apps for Healthcare to provide health benefits to their patients. Many hospitals and caretaking institutions are increasingly realizing the need to deliver value-based care for them. Health tracking apps are another massive technological advent that helps the masses in managing their health.
The Changing Face of Healthcare Industry
The healthcare industry has immensely benefited since healthcare management software came into the big picture. The global digital health market is estimated to get doubled in 2020 from $100 billion in 2016. Each aspect of the healthcare industry has significantly benefited by the digitalization of operations.
Health Information Systems
The most significant advantage of using software systems in management and administrative operations is the reduction of paperwork. And paperless inventory management assists in maintaining electronic health records on a cloud platform. Clinical documentation has immense untapped potential that has been unlocked by the rapid adoption of the digital approach. It provides ample opportunities for both the healthcare service providers and recipients (patients). Hence, for this exact reason, Electronic Health Record systems came into play.
EHRs have enhanced the accessibility of health records immensely. The digitization has helped the healthcare industry evolve from traditional programs to a fully cloud-based platform. Providers can easily interact with the patients now that they can access all the data without the risks of mistakes and confusion. They assist the providers in improving patient care by sending automatic notifications about potential concerns. Such systems also help in developing new medical methodologies by acting as proof of many health problems.
Practice Management Software
Medical software systems are another substantial technological advancement in the health sector. Technavio conducted research that highlighted the practice management software market anticipates to grow at 8% CAGR till 2021. Such a system has distinct features that the team can use to practice and bring efficiency in various clinical and managerial tasks. Administrative operations like coding and billing get quite easy and effective.
These packages allow them to integrate electronic medical records and multiple locations. Through these solutions, they can maintain records, monitor claims, and authorize a secure patient portal to streamline the doctor-patient communication. Such systems prove to be of great assistance for the medical practitioners as they can track patient information from diagnosis to treatment. They can even store their demographics, insurance, medical history, and their reasons for visiting. This way, they can keep a schedule of patient visits in a better way.
Hospital and Patient Management
Hospital management software are comprehensive systems that facilitate each medical operation by replacing paper-based work with digital records. Such systems prove to be highly beneficial for integrating various types of data right from patients, doctors, and even hospital staff. All of it helps in effectively managing daily operations, diagnosis, medical history, scheduling appointments, and quick billing. Apart from this, hospitals also use patient management software solutions that help in automating the patient tracking process. The tracking process isn't only limited to the current treatment and medication; it also includes prior communication with the previous healthcare professionals/organizations. Some of these solutions also offer automation of processes like blood tests and in-patient tracking.
Telehealth and Telemedicine
Telemedicine has brought an immense transformation by helping healthcare companies proving medical care to the remotest areas. Geographic locations that lack medical practitioners have greatly benefited since virtual medicine took over. And it has been adopted by both medical professionals and patients due to its cost and time-saving nature. The prominent use of wearables and sensors help in monitoring blood pressure, heart rate, and many other crucial health conditions.
Telemedicine also provides access to more secure patient data. Consequently, it enables them to deliver quality patient care without missing any essential information. Many of the hospitals and healthcare organizations are realizing the need for it and developing their mobile apps too. Implementing such apps streamlines patient-doctor communication and offers an in-depth experience.
How 9series Provides Effective Healthcare Solutions
9series offers a wholesome range of healthcare application development solutions for the healthcare sector. Through such a system, healthcare providers can monitor management operations and facilitate communication across each department. All records accessed from any department without any confusion of transfer. The team of professionals at 9Series develops a dedicated solution for each problem faced by hospitals and medical professionals.
The biggest challenge faced by such organizations is managing workflow and which in turn affects their productivity and efficiency. Inventory management is one such feature that tracks and keeps the record of incoming and outgoing products. With unique codes on each product, companies can keep a watchful eye on the products that are not in stock.
Workflow management can streamline the details of each patient. Whether it is scheduling an appointment or conducting lab tests – everything can be tracked from a single platform. Apart from that, e-healthcare solutions like e-prescriptions integrated with the software help providers in prescribing medicines. Patients can send prescriptions through the app and get medicines delivered to their homes. A portal dedicated to tracking patients' medical history, past and ongoing medication, new and old registrations; can save a lot of time and costs. Moreover, such software also helps patients in receiving alerts about their appointments and the availability/unavailability of a doctor.
We are increasingly becoming one of the top healthcare solution providers with our customized and hassle-free web and mobile app experiences. The healthcare industry is going through a paradigm shift with the advent of next-generation technology. 9series aims to harness the power of digitalization and virtualization of medical operations. Our solutions aspire to provide a holistic management system for providers as well as spread awareness among people to stay healthy.
The post How Technology Boosts Healthcare Industry Performance appeared first on 9SPL.