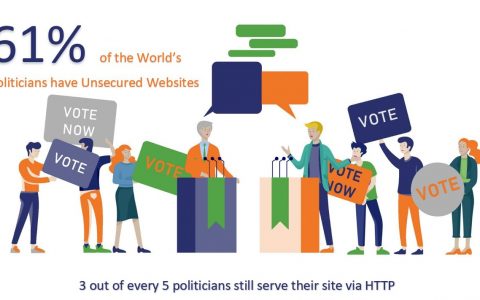 A new Comparitech study finds a staggering number of politicians still use HTTP
At this point, in 2019, there's really no reason not to be using encryption on your website. HTTPS is practically mandatory, with most major browsers actively marking HTTP websites as "Not Secure."
Apparently that hasn't really moved the needle in the political sector as many had hoped. A new Comparitech Study took a look at websites for Politicians around the world and found that 60.75%, or a little more than three in every five, are not securing their connections.
So, let's dive into the study a little bit and talk about why this is a problem.
Let's hash it out.
The post 61% of the world's politicians have Unsecured Websites appeared first on Hashed Out by The SSL Store™.