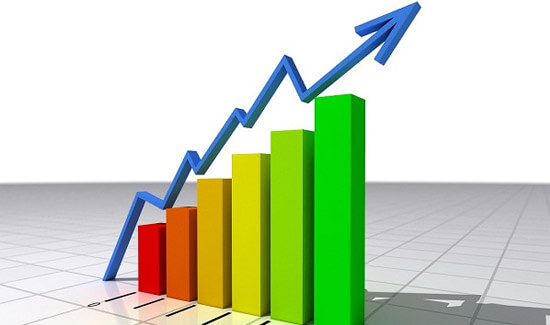 Clutch.co that is an ongoing research body on leading B2B companies in New York that identifies the top providers in the advertising, branding, public relations, social media management, SEO, pay-per-click, Digital, mobile app development, and custom software development industries. HTML Pro has been named among top digital agency and we thought it would be great to share the knowledge and best practices that could lead any company to this height.
The Four Keys to Success
1. Clients Business is your Business
The 1st aspect is to really jump into your client's shoes and think like an entrepreneur. To ask the critical questions that will help you understand your clients business goals and the needs of their customers. What are the business objectives? What growth can be made from new digital strategy? Only a person with deep business acumen about markets and trends can help at this stage.
An Expert Designer or Developer can be excellent, however having a business strategist in your team is Key # 1 to success.
2. Design for the customers, Not You
2nd most important aspect is understanding your end user. Creating the right persona is a crucial element for your digital success. I have met 100's of companies in my career. Surprisingly most them failed to answer one simple question. "Define your Customer". Every company is different and so are their customers.
As a designer, you may like bright colors, vivid animations, or bold pictures. But if your customers prefer a more functional and simple interface with no effects then what's the point of wasting time & money over developing the interface. Service Design Methodology where you engage the real customers at every stage is Key # 2 to success.
3. Work as Partner, Not Vendor
Have you ever thought of engaging your client in all the workshops you do before designing or developing? Always remember, even your client or POC is never 100% sure on what could be the best option while designing. One thing we all can be sure of though is our end goal or business objective.
All the decisions about the interface, design, user flow and even technologies should be agreed upon after having enough discussion about pros & cons. The result should be more of a team effort after careful evaluation of all aspects which will only be possible if you work as partners. Key # 3 is unique as it forces you to be transparent as well which some companies may hesitate

.
4. Customize solution for client, Not your Pocket
Everyone knows that there could be multiple technology solutions that could fit the business requirement. We all know that!! Most companies find outdated technologies or pre-built theme designs easy & inexpensive as its plug & play and could save much more money in a project as compared to finding a custom solution. This is a lose-lose situation for both web developer & client as it will result in your client needing another make over in few months.
Ultimately, this leads to client dissatisfaction, overspending, and insustainable results. The goal rather is to provide partners with realistic, cost effective solutions without selling them short on the tools they need to meet established business goals. Key # 4 is only for growth companies that would want to stay relevant in future as well.
New York City is famous for its trendy designs however digital success of your business requires much more than a great design. Having a right technology partner could take your business to new heights. To learn more or partner, contact www.htmlpro.net
The post What does it take to be NYC's Best Web Design & Digital Company appeared first on HTML Pro.