Switch owners will soon get their chance to explore Alefgard as Dragon Quest Builders arrives on the console.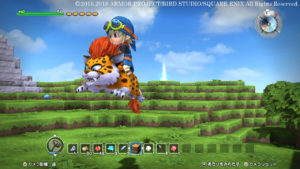 The Switch version will have a few additions and tweaks. As well as extra blocks there will be a new companion to help you build. There will be a rideable panther to help you get to those hard to reach areas.
Early buyers will also be getting some slime decals to spread around the worlds they create.
The game will launch on February 9th, with the Japanese version coming out a few weeks later on March 1st. There will also be a trial version launching on February 1st for the Japanese version.
Link (Japanese)