You might guess at the first sight that this game is quite simple due to its simple control. Moreover, you will judge this game to be very simple because of the surrounding in the game. But ask someone who has been playing this Mobile Gaming App for a lot of time how tough this game can get. This game becomes tough when you are addicted to this game. But you do not have to go for rehabilitation as we are going to give you the best tips and cheats for dunkers that would help you to score par excellence. Cheats for this mobile game will surely help you to set your score even higher.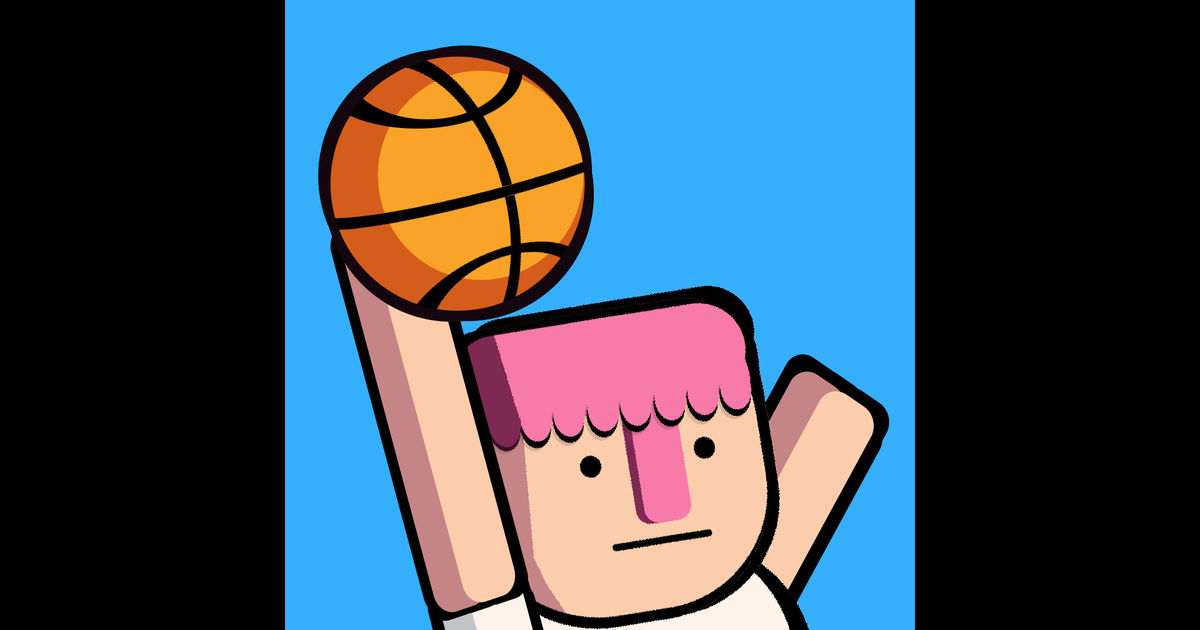 Here are some of the tips and tricks for Duckers:
1. Understanding Physics
This mobile gaming app Dunkers is not a game that does not require physics. If you understand physics practically, you don't need to worry. You need not understand theoretical physics to master this game but having an understanding of it will help you a lot in this game. You have noticed that Froggo (controlled by Al) runs forward and rush for the hoop within a short period of the given time. You need to see this and by observing certain patterns and behaviors, you would be able to predict the next moves of the characters.
2. Exploiting Al Behavior
In this mobile game Dunkers, if you are able to apply your learning to it, you would master this game in few weeks. You have to understand the Al behavior in order to master this game. Let us take an example of Froggo's case. You wait for him to grab the Ball and then you jump at him before he could jump away from you. In this way, you block his attack on you and you can elegantly and wisely steal the ball away from him. This is how you can score easily and wisely in Dunkers.
3. Score without actually dunking the ball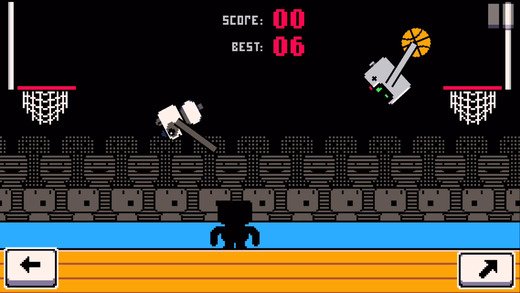 It might sound tricky but there is a trick hidden in it. First, observe if you are able to collide with the ball. Make it land on the opponent's hoop. This technique can be employed in an emergency situation to gain some extra points. This technique suits best when you cannot break the defense of your opponent.
4. Get behind the court for effective defense
You just have to wait for the opponent to jump forward with the ball. What you have to do is to get behind the court. If the timing of this action is right, you will be able to block the ball from entering the hoop or you would be able to steal the ball away from your opponent. Please note that it is the timing that plays a vital role here.
5. Practice with 2-players Mode in Dunkers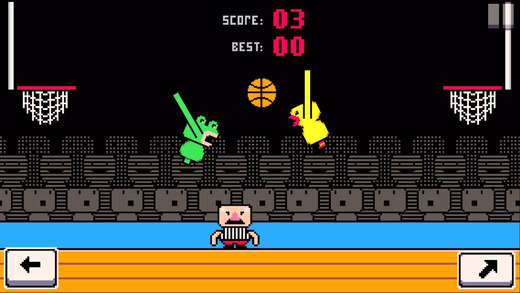 Practice makes a man perfect. To achieve this perfection in this mobile game Dunkers, you have to practice. You can practice by entering the 2 player mode in this mobile gaming app. You can experiment with both the characters. Your experiments will not only allow you to learn more and more techniques but it will give you ample experience to apply in the real game.
Download Dunkers here.
The post Tips and Cheats for Dunkers appeared first on App Cheaters.