This article will help you find Wordbrain Shark Level 1-20 answers to boost your word gaming experience.
If you look for word games online, you will reach this amazing word game called WordBrain. This game is available for your Apple platform. It can be played in the devices like itouch, ipad and iphone. It will be more interesting and excellent to play the game in your tab. Compared to all the other word games available, the gameplay of WordBrain is a bit different. This is what makes the game more unique to play.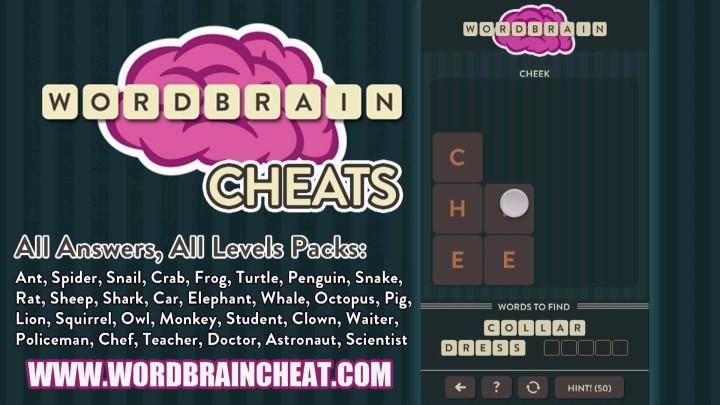 This WordBrain is a bit different from all the other games where in the gameplay, you will have to slide the letter instead of tapping on it. Most of the users who are used to playing such games go for tapping and find nothing happens. Then there will be a popup to say that you should slide the letter.
An interesting information about WordBrain is that, it is ranked as number 1 in 58 countries among the different word games available in the Apple store. The game first starts with initial 4 letters and then goes on to many letters after you complete certain levels. This article will have WordBrain Shark Level 1-20 answers. WordBrain is a never ending game where you will get the words coming in the flow.
WordBrain Shark Level 1-20 Answers
WordBrain shark level 1 – Lapel – Bathroom – Bat
WordBrain shark level 2 – Pumpkin – Sugar – Soup
WordBrain shark level 3 – Tail – Doorbell – Bald
WordBrain shark level 4 – Bullet – Onion – Heart
WordBrain shark level 5 – Nail – Patient – Peach
WordBrain shark level 6 – Oval – Tongue – Pencil
WordBrain shark level 7 – Duck – Elevator – Carb
WordBrain shark level 8 – Bomb – Fly – Boot – Snail
WordBrain shark level 9 – Infinity – Birthday
WordBrain shark level 10 – Palm – Drink – Rope – Bed
WordBrain shark level 11 – Heart – Ruler – Record
WordBrain shark level 12 – Floor – Buckle – Skull
WordBrain shark level 13 – Coconut – Loop – Canoe
WordBrain shark level 14 – Tent – Mailbox – Bacon
WordBrain shark level 15 – Steak – Patient – Fork
WordBrain shark level 16 – Collar – Dress – Cheek
WordBrain shark level 17 – Trunk – Rocket – Ghost
WordBrain shark level 18 – Eagle – Pencil – Think
WordBrain shark level 19 – Snowman – Path – Cabin
WordBrain shark level 20 – Music – Toilet – Punch
If you have already played the game and here to look or verify any of the WordBrain shark level 1-20 answers you have selected, share this with your friends so that it becomes easier for them to verify as well. This game is worth to play as there are words continuously coming up. If you are planning to play this game in Android, it is slight different from your iPhone version. The answers mentioned above are specific only to the Apple phones and tabs. For the Android phones, the game play itself is different and you will not have the same answers.
For the people who admire word games, this game will be quite challenging. Initially for few levels, the game will look very simple but as the level increases, the game becomes more challenging and interesting to play as the letters will increase and you will find it tricky to find out the words.
The post WordBrain Shark Level 1-20 Answers appeared first on App Cheaters.