Star Girl Princess Gala is an app that takes you to a beautiful world of fantasy. No app can be compared to it. Typically, the application presents to you the loveliest and joyous life of a princess. You are the princess in this case, and you are expected to lead the whimsical lifestyle.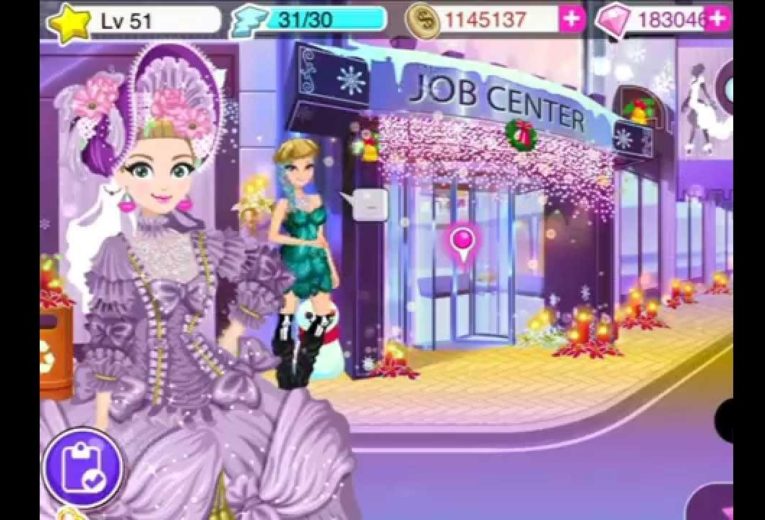 Star Girl Princess Gala contains remarkably huge storyline. The game totally emulates real life situations and an expected life of an extravagant princess. The most amazing part of it is that two players are less likely to take the same dimension of play since the game is completely diversified.
Initially, we mistakenly thought that the game is girlish and only suitable for female gamers. But after a thorough scrutiny and critical analysis, we discovered that it is playable for male and female, as well as adults and children. It really creates brouhaha to become a fairy tale princess you have been dreaming of! Enjoy the most robust life experienced by the chosen few. Star Girl Princess Gala enables you to interact with other princesses in the same virtual world. It is a world full of fantasy, where the princess only lives, without going through the heck of working and struggling to look for finances.
At some point, you will find yourself interacting with other special and beautiful girls. And you will take snaps together, some of which you will take home. In as much you are talking, walking, and making friends with other stars like you, it is essential that you try outsmarting them. If you become a star among other stars, you are considered the prettiest in the entire universe.
Remarkable Features of Star Girl Princess Gala
It contains well-decorated streets furnished with Christmas decorations. Furthermore, the main character, Star Girl Princess Gala, is represented fashionably as she constantly dresses in appealing couture. Guide our star girl, so she successfully finishes all her quests ahead. And earn precious rewards like diamonds and valuable coins. Remember, it is not an easy task to compete and outshine other stars. At the beginning of the play, you find yourself outshining some local girls. But with time, you will learn how to counter the neatest princesses from other parts of the world. Moreover, Star Girl Princess Gala allows you to compete with other players on Facebook and other social media platforms.
Star Girl Princess Gala is free for download in the Google app store. Get your copy now and enjoy moving around the amazing world of fantasy.
Additional features of Star Girl Princess Gala
Star Girl Princess Gala is not entirely free. We have other additional features that can only be obtained after a making some few in-app purchases. If you surely need to enjoy the entire creativity and beautiful moments while playing Star Girl Princess Gala, you are advised to consider going for the in-app purchases. However, note that these purchases are only made by interested individuals, and users are fully allowed to deny buying if they wish. Those who made efforts to get additional features can surely testify that it is worth buying them. So, install this game on your device right now. Enjoy some great moments with Star Girl Princess.
[the_ad id="39398"][the_ad_group id="8505"]
The post Star Girl Princess Gala – Beautiful World of Fantasy appeared first on App Cheaters.