Two Dots Game Review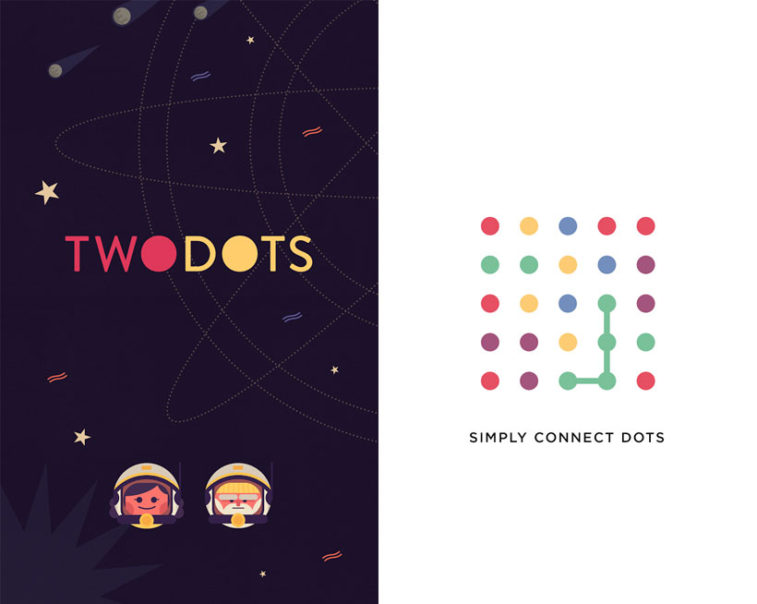 Just as the name suggests, Two Dots entails joining two dots using a line. Your main task is to see to it that the dots are joined, despite the difficulties you are likely to encounter. Two Dots was released just recently, and it is already getting millions of downloads. The game spreads in over 100 countries. To make it even more beautiful, the game is absolutely free. You will never have to pay anything after you have downloaded. I do not know what to call it. It is somewhere in between an action game and just an adventurous app. Okay, let us just call it an action-adventurous game.
Why do people love Two Dots?
Two Dots has more than 900 different unique levels. Each level is technical distinct, and requires varied input abilities to endure and pass. All these level are different, and only share a single similarity; they are all addicting. The fun draw from playing Two Dots is immeasurable. It cannot be compared to any other game in the application stores. Since it is featured with sweet and memorable background sounds, users get exceedingly nice entertainment all through. The initial version of the game was never interesting because it was timed, and users had a hard time passing technical missions. However, in the Newly Introduced version, users are free to play at their own pace, with no fear about the elapsing time.
Furthermore, the game is also interactive. Players have a chance to play, and then compare their score on Facebook. Winners with greatest number of score are awarded with medals and sweet titles.
Hints on how to play Two Dots
This game does not have a complicated storyline. That is why the developers never saw any reason for developing a tutorial on the same. Once you have set your fingers on the game, you will see everything running on just beautifully. But then, if you are still stranded and need some little help, we have given out a hint on how to tackle these little puzzles. Without further ado, let us look at what you can do to help achieve exemplary performances in the game.
Always ensure that you are making a line, or a square to join every dots of the same color. Otherwise, most players find it difficult to join the dots as they struggle to form a circle. Just do not go for circles.
A few more things about Two Dots
For you to enjoy gaming, connect to Facebook and link your account with that of others in the globe. Two Dots belongs to all over us. The more we share and join together, the more we draw fun from the app. If you do not like the idea of joining it to Facebook, you can as well connect to any of your favorite social media platform. There are no restrictions, and users are free to handle the app as they wish. Although the game is entirely free as well as playable offline, an internet connection is required when join with friends in the social media platforms.
Lastly, Two Dots is newly introduced, and it is constantly undergoing improvements and advancements. Keep in touch for the Keep in touch for the newly introduced version with interesting additional features.
[the_ad id="39398"][the_ad_group id="8505"]
The post Two Dots: An Extensively Habit Forming Game appeared first on App Cheaters.