Assoluto Racing: Next Evolution of Mobile Racing Simulation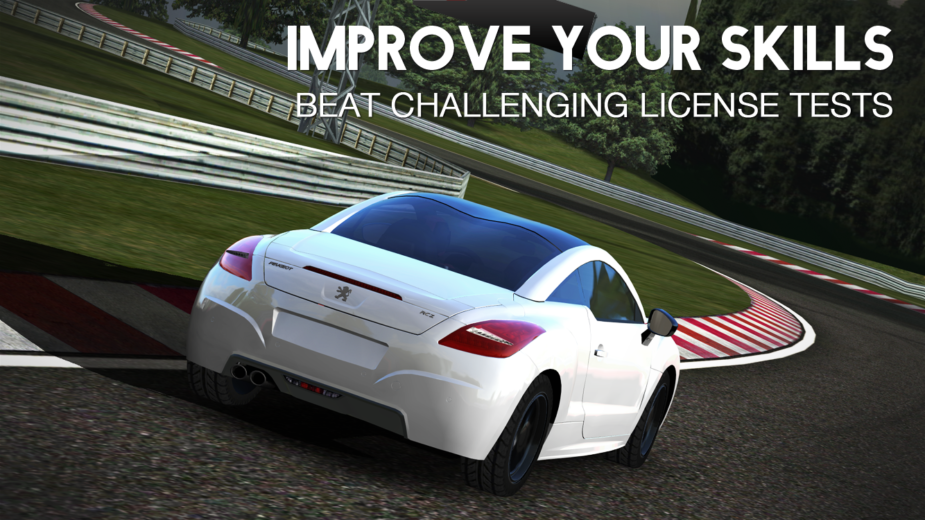 The most realistic mobile Racing game is available. Created by Infinity Vector Ltd., Assoluto Racing features beautiful officially licensed cars from top car manufacturers in the world. You can choose a vast selection of cars ranging from Mitsubishi, Honda, and Peugeot with its favorite car being the Lancer Evo X to Peugeot RCZ Limited Edition.
Assoluto Racing with Amazing Activities
To name the obvious, Assoluto Racing is a game with a focus on car competitive racing. The driving mode in this game is available in both automatic and manual transmission.
It feels a bit like an arcade game rather than a simulation game. Because it is not presented with a cockpit view option. However, the game offers upgrades for your car specs as well as racing and tuning options. You can also customize your gears, tire pressure, camber, ackerman angle, and brake balance among all other customization available.
You will race in laps where your car will need to get to the finish line as soon as possible, without having to compete with other cars. You will be able to speed up, drift, control your direction, and hit the brake.
Furthermore, you will be grouped into two different class systems. The unmodified stock class is for Stock Race mode and the modified class is for Time Attack and Free Run modes. License tests will be available for players to determine whether they are in the beginner, intermediate or advanced class.
Assoluto Racing also provides a chance for you to compare your score and ranking with other players in the leader board.
Key Features of Assoluto Racing
The graphics of Assoluto Racing is amazing! It can run for about 60 fps on an iPhone 6. Assoluto Racing game offers iCloud support so you can carry your progress to your other Apple gadgets. The car itself will be equipped with sensitivity slider for its Accelerometer. The racetrack is mostly located in a city setting, although forest and ice tracks are also available. You will be able to resize and arrange the touch control panel.
Made specifically for racing game lovers, Assoluto Racing is a highly recommended mobile racing game.
Assoluto Racing has also provided amazing graphics with impressive frame rates and various car customization, which includes customization for the car's performance, color, rim, and rim color. Not only does it provide pleasure visually, the car sounds and revs are also commendable.
A Very Realistic Racing Game
Assoluto Racing is very realistic compared to other racing games. It has a bit of Gran Tourismo play station game feeling in it. However, it is only because the game developers are really inspired by the Gran Tourismo game itself.
The game is free for download. It is available with various in-app purchase offers. For example, double race reward, amateur bonus pack, pro bonus pack, extra coins, and extra credits. Free from advertisements and micro transactions as well, Assoluto Racing is available for iOS 6.0 or later. You can play it in iPhone, iPad, and iPod touch. It is also available for Android 4.0 and up.
Install app for Assoluto Racing on your mobile right now. Have a realistic mobile racing game experience!
The post Assoluto Racing: Evolution of Mobile Racing appeared first on App Cheaters.