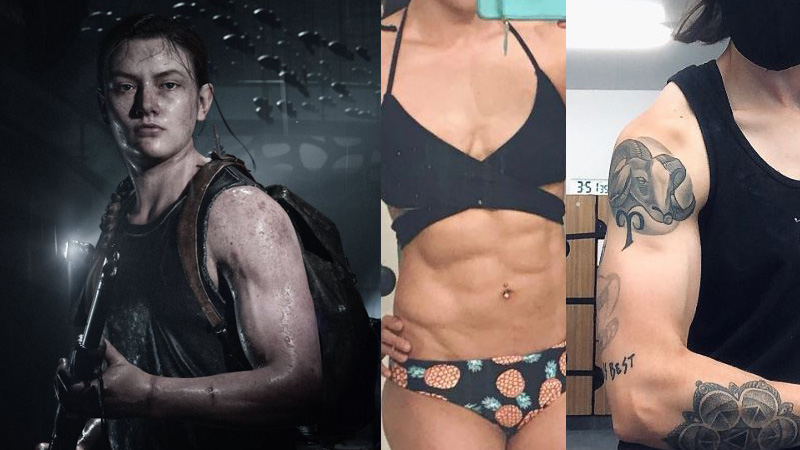 El cuerpo y la fuerza de Abby siguen dando de qué hablar
The Last of Us 2 desató un montón de debates entre los jugadores. ¿Te gustó la historia o no? ¿Cómo es Abby como coprotagonista? Y por supuesto, está el tema de: ¿es posible obtener el cuerpo y fuerza de Abby de The Last of Us siendo mujer?
Anteriormente ya hablamos que el cuerpo y la fuerza de de Abby son tan reales que hasta se basó en una atleta, pero para reforzarlo, diversas mujeres que se dedican a hacer videojuegos han hecho viral en Twitter su demostración de cómo sí es posible e incluso sin dedicarte al deporte.
Ivanna Liittschwager, artista de ambientes 3D en Sony Santa Mónica, publicó en su Twitter personal fotos de cómo el entrenamiento la ha tonificado.
Además, compartió: 'Esto es por hacer ejercicio de vez en cuando. Tomo una malteada de proteína diario, consumo 2000 calorías o menos. No como mucha comida rápida, pero a veces lo hago. No suelo tomar alcohol y como dulces. Claro, requiere esfuerzo, pero las mujeres pueden ser fuertes haciendo cosas mínimas'.
Desde antes del lanzamiento de The Last of Us 2, la musculatura y la fuerza de Abby liberaron tantas quejas que hasta entre trolls decían que en realidad era trans.
Ahora, después de ver estas demostraciones, ¿crees que es tan difícil tener un cuerpo así cuando es el fin del mundo como en The Last of Us 2?
La entrada The Last of Us 2: Desarrolladoras 'fit' demuestran que el cuerpo de Abby es posible se publicó primero en TierraGamer.